Let's be clear: The Gunmakers is a pub rather than a bar and so shouldn't really be reviewed as part of Bar Necessities. However the permanent residency of Mexican street-food specialists Tigre Tacos allows us to play a little loose with venue distinctions.
Because as well as delicious tacos, ceviche et al, there's also a formidable cocktail list, heavy on mezcal and tequila, created by Victor Barascu, the head bartender of Nine Lives. Let's call it a bar in pub's furnishings – although the beautiful, chic beer garden is a world removed from the grotty old boozers of yore.
It's a fusion we most definitely can get behind. Pour out a shot and let's crack on.
What's the story?
The Gunmakers dates back to Victorian times; Tigre Tacos is inspired by Southern California of the 1970s. The residency is a meeting of different cultures, continents and centuries but it works very well all the same.
Tigre Tacos started life as a food truck at the wonderful Nine Lives bar in London Bridge. Founder Ramon Ramos, whose family business is a taco restaurant in Guadalajara, has found a home at The Gunmakers. Everyone wins – especially the patrons!
What to drink?
Cocktails, amigo! There's also a wine list and plenty of beer options, but for the purposes of this review, cocktails! Start off with a Gunmakers Margarita or Mezcalita, either of which will put a glint in your eye and a song in your heart.
If you fancy something with a little less pep, the Whisky Highball (Suntory Toki, Apple, Mint, Soda) is wonderfully refreshing. For the traditionalists, there are also the options of Negroni, Old Fashioned, and even Espresso Martini, depending on how big a night you're planning. Lockdown is nearly over. Go wild.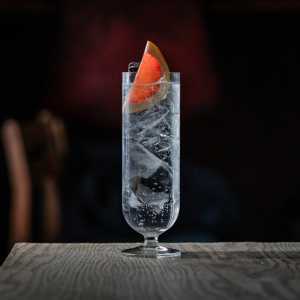 What to eat?
As much as possible. Tigre Tacos knows its stuff and serves up a range of delicious dishes perfect for sharing. It's vegetarian and seafood only, with tacos such as Camarones (grilled king prawns, habanero and pineapple salsa), Baja Fish (beer-battered catch of the day) and Calabacitas (courgettes, baby corn and feta).
The lime-cured Ceviche De Pescado is wonderfully sharp: I'm not sure food can ever be described as refreshing but this comes awfully close. Ditto the Aguachile De Camaron, butterflied prawns in an aquachile sauce that hits your palate with real pop.
Large groups can order a whole fish or chargrilled octopus to share. Gather a group of friends and go wild. Any food that's simultaneously healthy and delicious should be enjoyed on a weekly basis.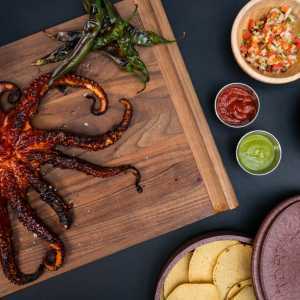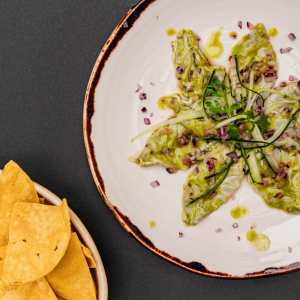 Will it bankrupt me?
Not at all. Two people should share around four or five plates, most of which cost under a tenner. The cocktails tend to be exactly that. 
You could maybe break three figures but you'd have to try quite hard. 
Anything else to note? 
The beer garden really is very lovely. Small but lovely. Do your best to secure a spot. 
13 Eyre St Hill, EC1R 5ET; The Gunmakers