It's common for people to associate whisky with hot toddies or drams by a roaring fire in winter, but I think it's time to change perceptions.
Single malt whisky is packed with flavour which makes it a really versatile spirit for refreshing summer drinks.
It also pairs really well with the Mediterranean flavours we specialise in, and are typically enjoyed for outdoor dining in the summer.
So here's are four reasons to crack open the single malt when the temperature rises.
And because we're generous, we've thrown in a cocktail recipe for Elgin Fizz and grilled pork pinchos with almond alioli.
The whisky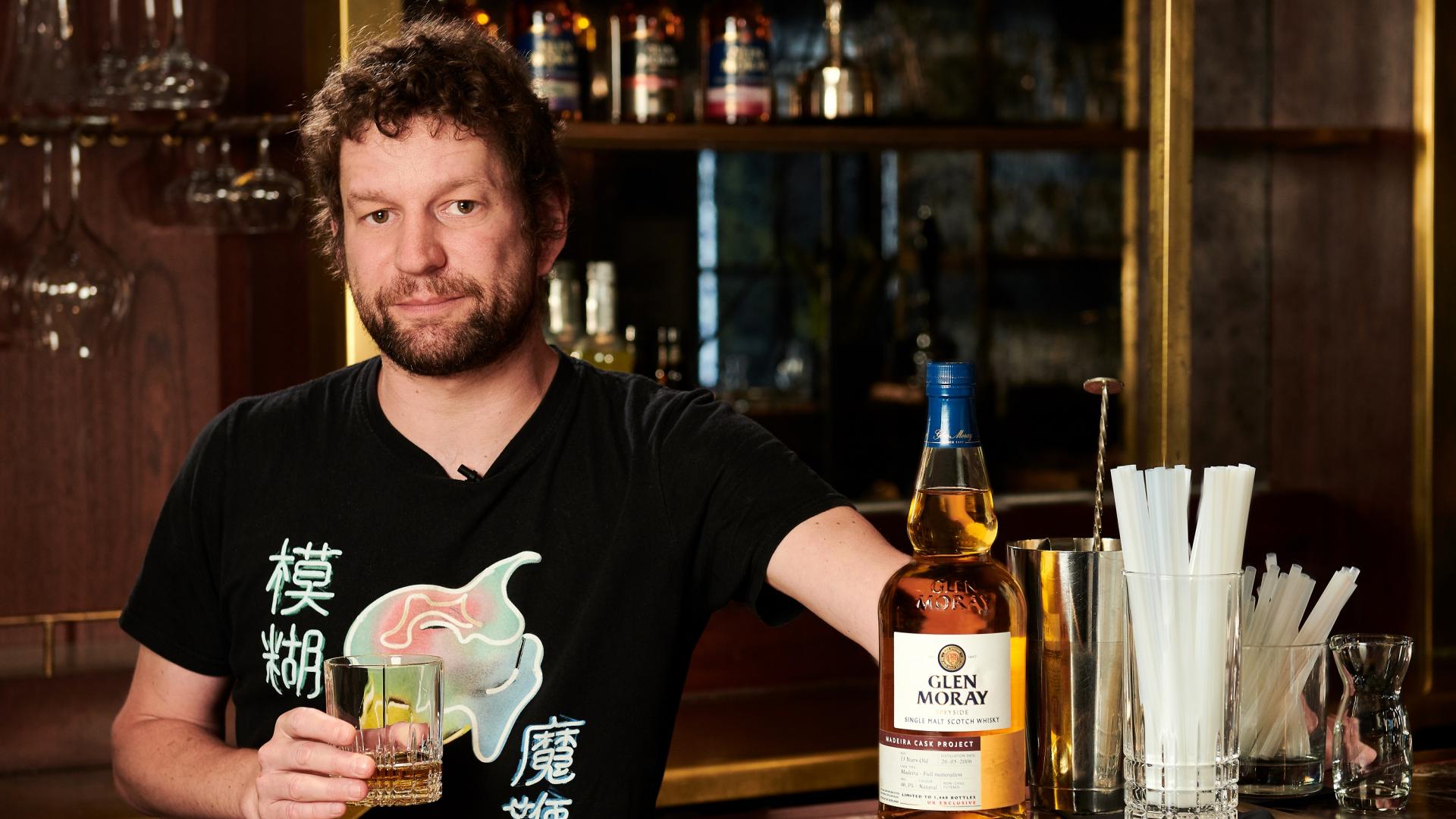 All about that base
Dark spirits make a great base for some pretty refreshing drinks. Whisky works really well with summer ingredients such as citrus and cherry, and light, sweeter malts in particular mix well with most flavours. Single malt retains its bold taste in a mixed drink, whether it's a simple pour such as whisky and ginger ale or a more elaborate cocktail with fruit juices and liqueurs, I'd love to see more mixologists getting creative with single malt in the summer.
Cracking casks
Despite its traditional reputation, the world of whisky is getting more experimental as many distilleries explore different cask finishes. We're working with the team at Glen Moray and I was surprised by how many different finishes and flavours they produce, including whiskies matured in Madeira, Port and Sherry casks. I like to think it gives drinkers a little taste of the Med and of places like Jerez and Porto where these casks originate. Not surprisingly these whiskies pair nicely with many foods from the Mediterranean region, so if you are making tapas, give them a try in a delicious long drink.
BBQ, baby! 
Nothing says summer more than a fired up barbecue and in my opinion, whisky and barbecues are made for one another. Whisky's strong notes really complement deep smoky food flavours and can be used in a variety of accompanying drinks. Even better when the whisky has a smoky kick, as the Glen Moray Fired Oak expression has after being matured in heavily charred American oak casks.
Change is good
For a long time white spirits such as gin and white rum have been firmly on the menu when it comes to summer. I believe in mixing things up and trying something new, so experimenting with whisky appealed. There are so many different styles and flavours to choose from and different ways to serve and drink a single malt, that there is bound to be an expression that you enjoy if you explore a little.
The Cocktail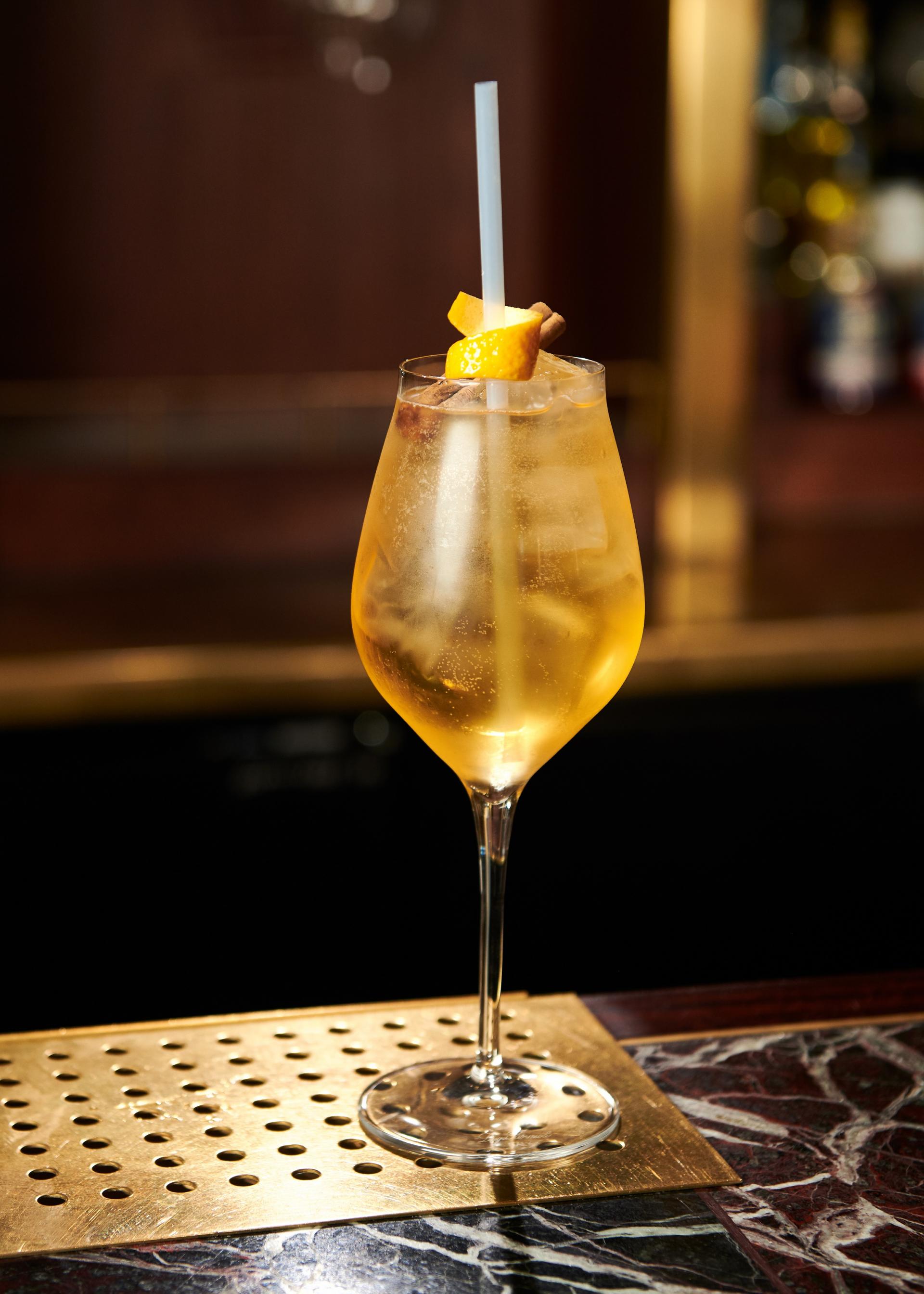 The Elgin Fizz
50 ml Glen Moray Fired Oak
10 ml ginger liqueur (such as King's)
Sparkling apple juice
A cinnamon stick
Method
Fill a glass with ice. Stir in the whisky and the ginger liqueur. Top up with the sparkling apple juice. Garnish with a cinnamon stick and a twist of orange.
Julian says: "Apple and ginger is a classic combination and the spicy ginger works and enhances the smokiness of the Fired Oak cask whisky." Ideal for a summer BBQ.
The Food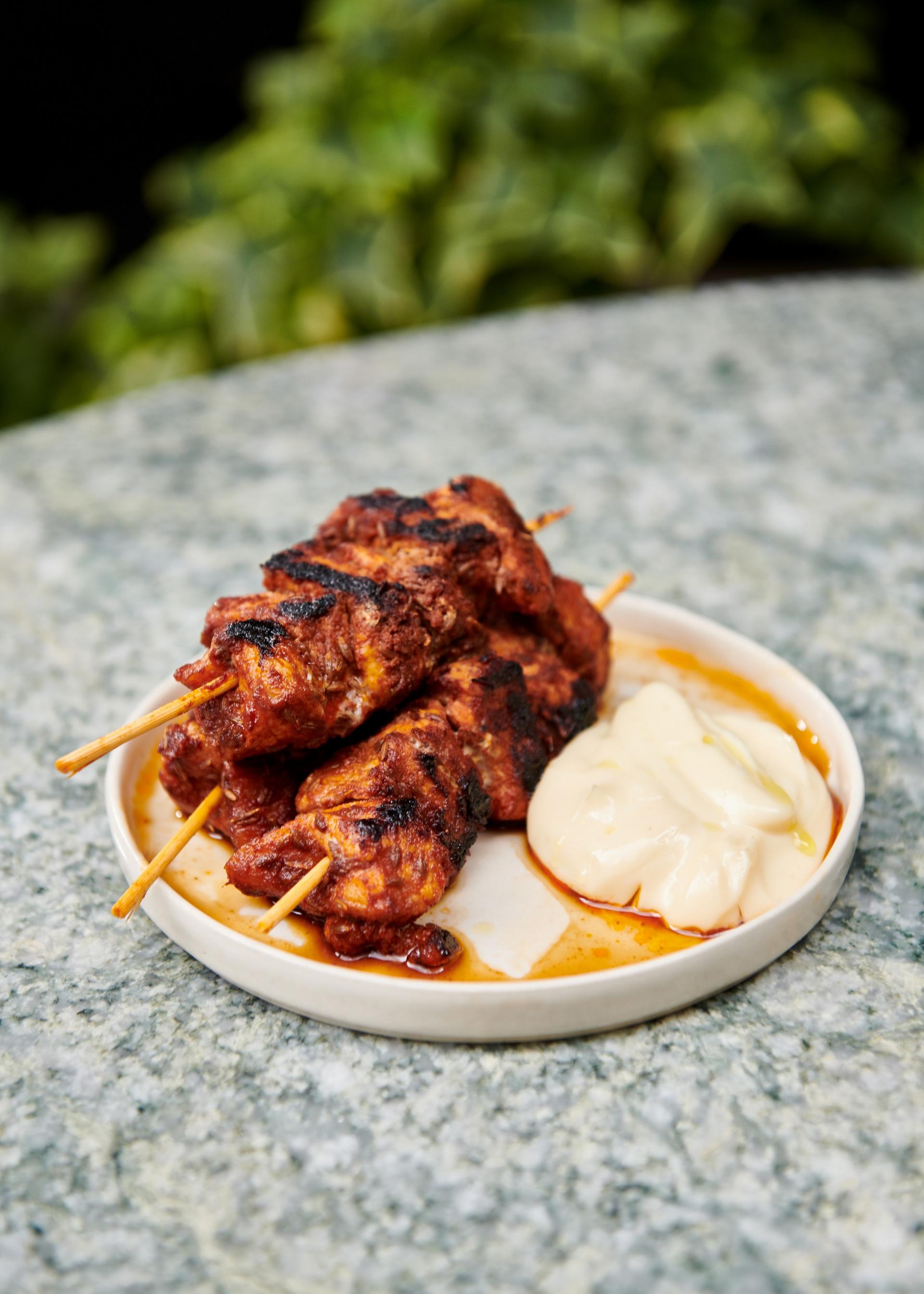 Grilled pork pinchos with almond alioli
If you fancy exploring flavours of the Mediterranean a step further, why not create this accompanying tapas dish created by Norma's Culinary Director Ben Tish – Cumin rubbed grilled pork pinchos with almond alioli.
Serves 4. 
What you'll need for the pinchos
8 12cm wooden skewers soaked in cold water
500g pork loin or diced lamb shoulder, trim off most of the fat
4 tsp sweet smoked paprika
2 tsp cumin seeds, toasted
4 cloves of garlic finely chopped
100ml cabernet sauvignon or red wine vinegar
100ml extra virgin olive oil
Half a lemon for squeezing
Sea salt and black pepper
Method
Dice the pork into approximately 3cm then thread onto the skewers. There should be four pieces on each skewer. Place the skewers on a shallow tray.
In a mixing bowl add all the marinade ingredients - paprika, cumin seeds, olive oil, garlic and vinegar. Whisk very well and then pour evenly over the pork.
Turn the skewers to ensure they are all covered with the marinade and then transfer to a fridge for about two hours. During this marinating time, turn the pork once. Remove from the fridge and scrape off the excess marinade.
Heat a barbecue or griddle pan to a maximum heat. Season the pork with salt and pepper and then place on the grill.
Cook for 2 minutes on one side and then turn onto the other side for 2-3 minutes. Turn down the heat and then cook for a further 3 minutes.
Remove the skewers from the grill and let them rest in a warm spot for 2-3 minutes. Spoon over some of the marinade and squeeze over some lemon juice. Serve with the alioli.
What you'll need for alioi
150ml quality olive oil mayonnaise
30g ground almonds
½ clove of garlic finely chopped
Method
Simply place the mayonnaise in a blender with the almonds, garlic and a tablespoon of cold water. Blend for a few minutes to fully incorporate. Chill in the fridge before serving.
Thirsty for a good whisky? Visit Glen Moray