What sucks? Mondays. 
(Even for those working from home, saved from the office commute, Mondays retain their dreary quality. The weather is worse. That's scientific fact.) 
What sucks less? Stretching the legs and listening to former Olympic snowboarder Aimee Fuller's new podcast 'Monday Mile' designed to bring some motivation to your morning.
Fuller has the details below – plus the full lowdown on her greatest achievements and favourite style garments.  
Life
What upcoming project(s) are you most excited about?
Monday Mile, a new audio visual / podcast dropping every Monday to bring you the good vibes over a one-mile socially distanced walk.
We decode Mondays and have a good chat with our guests on what makes them tick, and how they find motivation to start the week strong.
What is your proudest professional accomplishment?
It would have to be qualifying for my second Olympics, and ranking third in the Big Air World Cup Super series.
If you could change one thing about your career, what would it be?
Maybe to reign in the Full Send mentality slightly...
I remember watching Torah Bright in the X Games when I was 12
What do you hope to achieve that you haven't yet?
I have been to the Olympics twice as a competitor, but my dream is to now go to the next one and be a strong female voice in the broadcast space.
Outside of your family, who is / was your biggest inspiration?
Probably one my fellow snowboarding peers, Torah Bright, I remember watching her in the X Games when I was 12, and I thought, yes that is what I want to do .
Tell us something nobody knows about you…
I am actually a very laid back person, I think I have a high energy and people mistake me for someone who always wants to be 100 miles an hour, but I really enjoy the simple things in life: good coffee 'Fuller Beans" ;) long walks, yoga, and good company!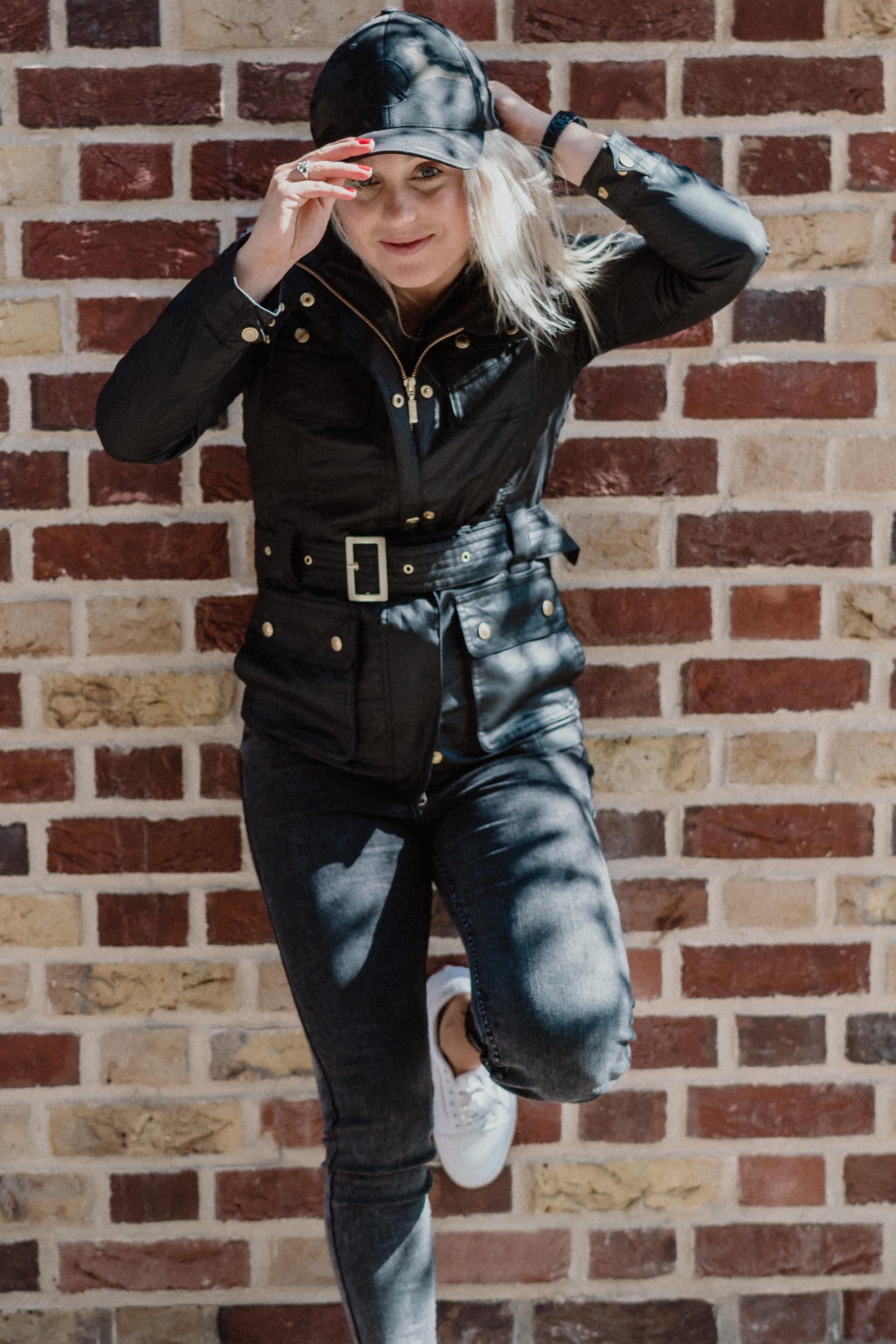 Style
What's your favourite item of clothing – and what does it mean to you?
Probably my Burberry Leather Jacket, I bought it back in 2014, and as my dad always said, cheap is expensive, it's definitely had its cost per wear! ha.
Favourite accessory – watch / jewellery / etc – and why is it special to you?
I love my Tag Heuer Connected , it's easy to use and keeps me on tract with my movement goals.
What items do you take on holiday and why?
Suncream, Sun Bum blonde tone enhancer, got to keep those locks in good condition, bikini, running kicks, and some shorts, that's all you need.
Salt in the hair, sand in the toes, travelling light is the way forward!
I have been riding a motorbike in London for the last couple of years, I had a Triumph Bobber
Is there an item you threw away – or lost – that you really miss?
Ah that's a tough one, I can think of a few things, items and gifts that people buy you , when those get lost that hurts.
My most prized possessions are on my fingers: my Mum and Dad bought me an Olympic ring after my first Olympics, and then the one on my thumb is from my grandparents on my 21st.
I only take the thumb ring off in the gym and it's gone walkabouts a few times but always comes back.
What's next on your shopping list?
Maybe a car actually! I have been riding a motorbike in London for the last couple of years, I had a Triumph Bobber, and I also cycle a lot, but this summer I am keen to go on some longer trips and escape the city so I am going to order the weather gods to deliver!
The UK has some seriously beautiful hidden gems, I went to school in Northern Ireland and the coastline there is next level. I love it, so can't wait for some Northern Irish Sea plunges!
What would you buy if money was no object?
I don't think I'd buy anything as such, life is about experiences, so I'd probably take my family on an epic adventure, somewhere they have never been. Maybe Sri Lanka, me and my mum went there last year for 2 days on a YOLO mission, but I'd love to take my brother and Dad too.
We could do a mixture of hotel, and then some off the beaten path trekking and exploring! Then maybe even fire over to Australia, they haven't been there and I have been numerous times for snowboarding and would love to share this experience with them!
Episode 1 of Aimee's new podcast, Monday Mile, is out now on all major podcast platforms