Entering the room, Marc Márquez looks like he was born to ride: small and lean with big hands.
He doesn't look like a seasoned winner, however. He is too young and too polite.
Only when he rolls his sleeves up, revealing scarring that makes his forearm look more like leather than skin, do you realise this guy has put in some work.
At just 26, Márquez has seven world championships, including five of the last six MotoGP World Championship. The graft is hardly surprising, neither is his fame in the motoring world.
Hence all the press he has to do…
Have you had a long day?
Not too long - I arrived from Barcelona this afternoon so I am okay, I bet Cal has had a longer day though. [He points over Cal Crutchlow, fellow Honda teammate and British rider, who has been sitting on a table on the 38th floor of The Gherkin all day taking interviews]
This is different too: I'm usually always asked about the racetrack, season, and statistics as opposed to personal life.
How are you feeling for the weekend?
Not too bad thank you. We're coming from a good season, we're quite far ahead at the moment. So we'll try to keep the same mentality and hopefully keep getting the same results. I'm looking forward to seeing the track tomorrow and going from there.
Do you prepare differently for each track?
You try to restart the mentality for each race, like it is the first. But no, in the end you prepare in the same way. You try to work a little bit at home watching videos, and then you will have meetings with the team to discuss and train for the weekend. Of course, in Britain the main question is: what will the weather forecast be – will there be some drops of rain, sun or both, it's hard to know. It's supposed to be nice weather though. Apart from that we do the same preparation for each weekend.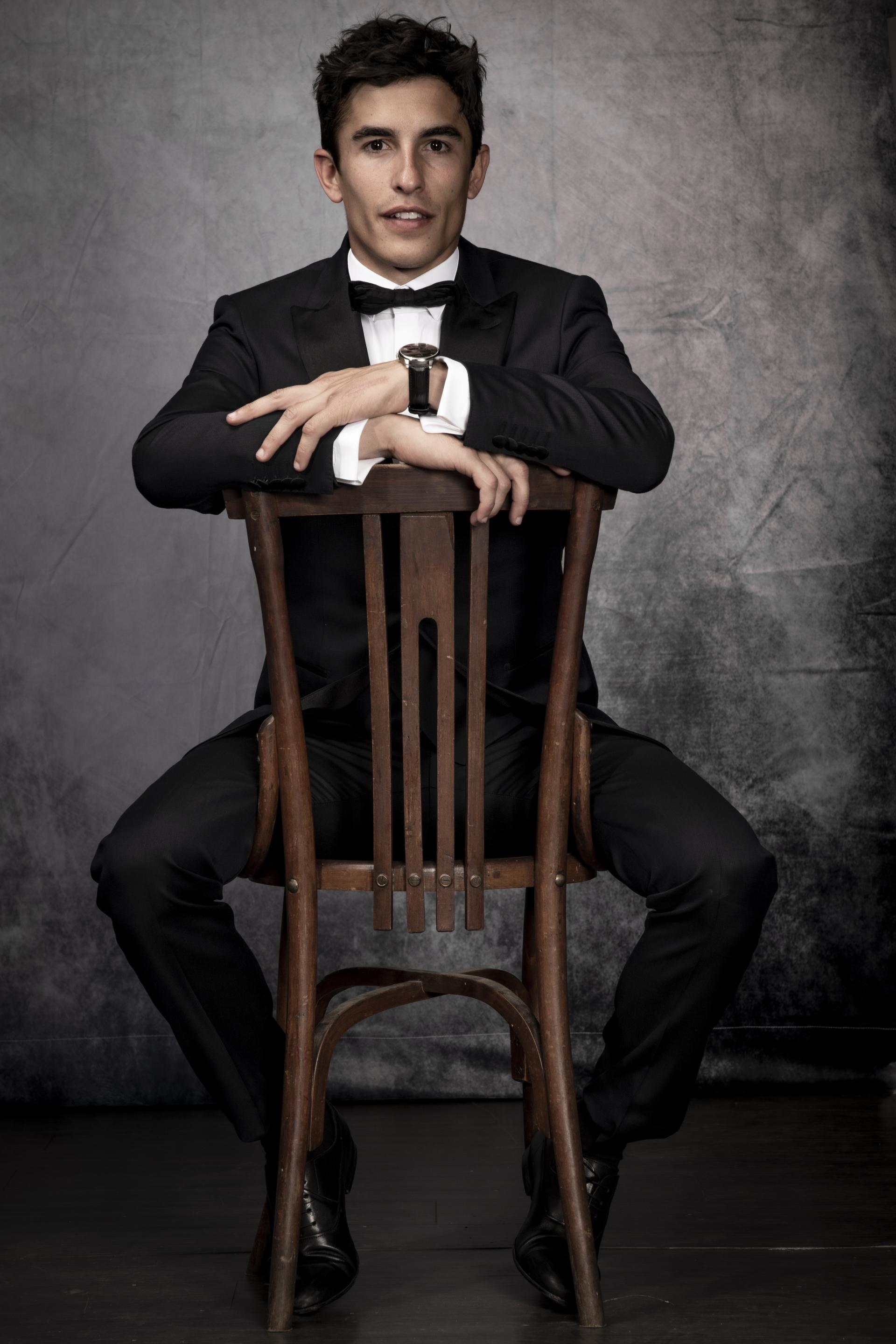 How is your shoulder?
Yeah... it's okay. In the first few races there was still some pain there. I was injured for two months, and had quite a big operation. But, it was the right time to get back on the bike. Last season I was tiring a lot with my shoulder towards the end but I still managed to do quite well [he won the World Championship with a big margin]. But yes, I feel fine now.
There was a season where you had 24 crashes?
Yeah it was two years ago, last year was 23 which isn't far away either...
If I needed to crash 25 times to win the title – I'd do it
How come you keep going? How come you're not scared?
It's part of my job... it's just part of who I am, I try and push things to their limits. Sometimes the bike isn't ready, but even if that's the case I try, and that's usually why I crash. But this year we have everything a little more under control. Of course, you don't want to crash, nobody likes to crash. But it is part of the job.
But you'd rather go all or nothing?
Three or four years ago I was still very much on that mentality. I'd either win or I'd crash out. Like in 2015, I lost the championship due to this mentality: I won six races but finished very low in six more.
In the end, trying to win the title is our main goal, so consistency is the most important aspect. Now, I do still try to push limits, but not every lap of the race like I used to... just on a few laps each time.
Is that your biggest learning curve?
Yeah, I mean I might only be 26 but I've been in MotoGP six years. The spirit is still there, to the same level as in 2015, maybe more. However with my experience I've learned how to push my limits as opposed to just going faster. I have made mistakes and have learned from them, and I listen to the team around me. Of course, the human is the only animal that'll make the same mistakes two or three times… but I'm continuing to learn.
Which race have you've disliked the most?
I have many, all the races you fall in are the worst. The example that comes to mind is back in 2011, when I was in Moto2. We were racing in Malaysia, and my injury gave me double vision.
I wasn't sure I'd ever be able to race again. That was the hardest moment
You still live in Cervera, a good hour from Barcelona. Will you ever leave?
At the moment, no. I have my own house there and I like it. You never know, though, sometimes life throws things up and you have to go. I feel great being in Cervera.
And how does it feel having part of the Museum dedicated to you?
[Laughs.] This is something I don't like. I don't consider it a real museum, It's more like a garage that you can visit. Cervera is a small town, and the people who live there push a lot, saying "we need to have a museum!" So I told them I'd give them my bikes and they can do whatever they need. But I don't want to know anything about it, and I don't want to receive anything from it. It's just for the city.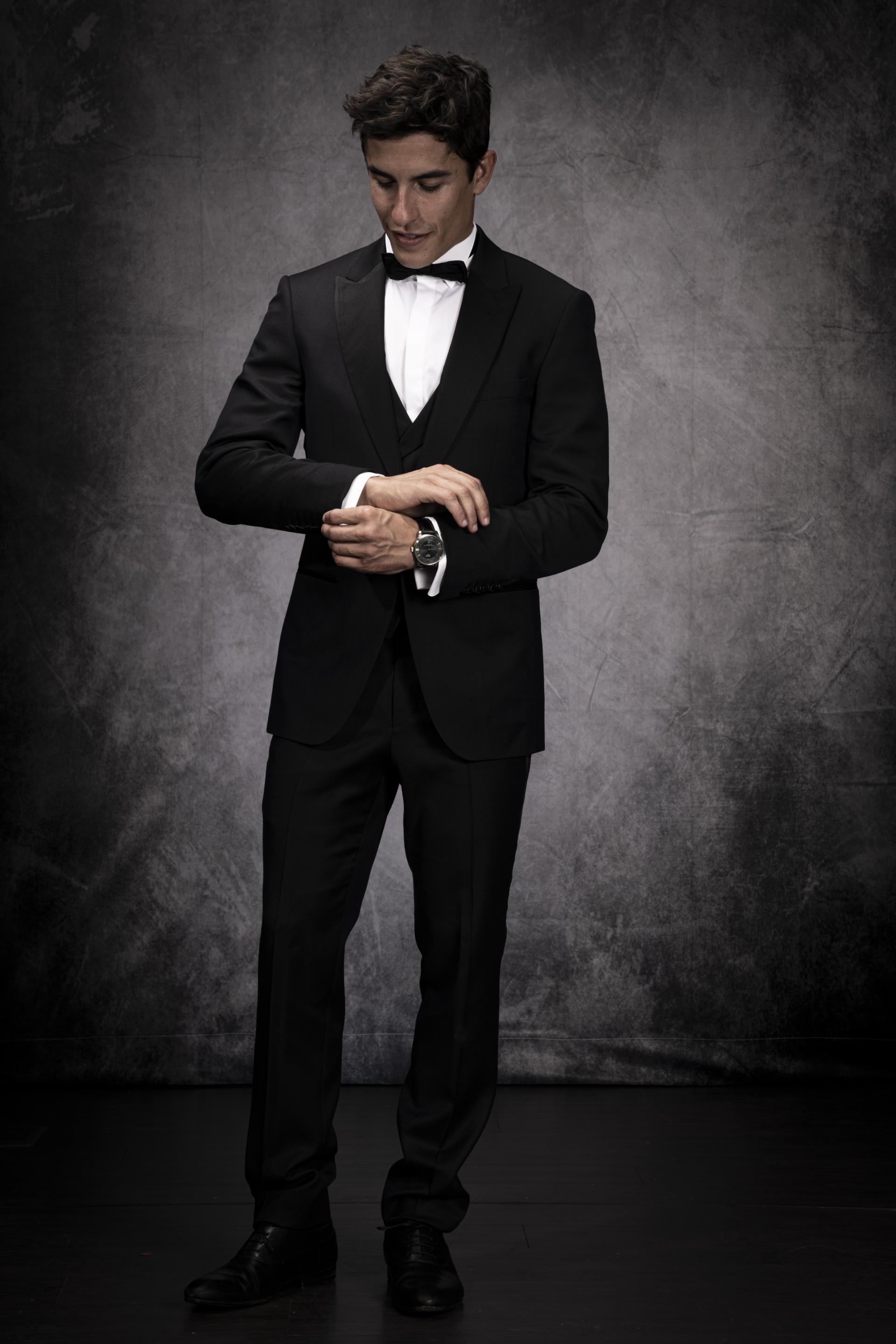 Five years ago, you mentioned it's hard to walk around Spain and Italy without being bombarded. Has this started happening further afield?
Yeah. Spain and Italy are still the worst for it. In London I can walk around the middle of the city and it might be up to 10 photos, which is fine. In Barcelona motorcycling is maybe the second sport behind soccer, so it's difficult to have a normal life. I'm grateful though, in the end it's a good thing to be recognised, it's a good motivator.
How well do you and Alex get along? Are you the Serena and Venus Williams of motorcycle racing?
No! He's my brother but he's also my best friend: we live together, and work together at home. On the circuit, however, we're professionals and I'm always looking to improve my career and so is he. He's showing real potential in Moto2, and looks like he deserves a chance at MotoGP. If someday he gets that, then he'll just be another competitor, especially if he's on a different team. We'll be keeping our secrets. But at home we train together and help each other improve.
How did you get involved with Pull&Bear?
They're a Spanish brand, so we're working together to give the fans some collections: MM93, my initials and birth year/bike number. It's difficult, because I've always been a rider, not a designer. They also try to use me like a model, but I am no model, I'm a rider! But it's good to be able to grow myself personally, in lifestyle as well as on the racetrack.
Join Suzi Perry and the BT Sport team for three days of action from the British MotoGP, with all practice sessions, qualifying and races exclusively live on BT Sport 2, on TV and via the BT Sport App.