Inspiration comes in many forms. 
For Montana Tucker, inspiration comes from her family – especially her mother and grandmother. 
"My grandma is a Holocaust survivor," Tucker tells us. "I think that's where I've got my hard work-ethic and the mentality to never give up from."
Tucker's grandma has been living with Alzheimer's for the past 12 years but she still made an appearance on her granddaughter's Instagram in a brief video showing her remembering how to say 'I love you'. 
"It's very different from my usual upbeat dance routines and one that, I hope, spreads awareness of this horrible disease that robs individuals of their dignity and identity."
We spoke to Tucker about pop stars, performing and using her platform to make a difference.  
Can you tell us what brought you to this specific career path?
I've always loved to perform. As a child, I'd practice Britney Spears dance routines in the mirror, and when my friends came over I'd always make them dress up and tell them what to do.
At eight years old, I got into some modelling doing commercials for Ovaltine, Sketchers, BMW and Wendy's, and the photographers would always ask me if I knew how to dance. I hadn't had any training by this point, so I went to one of Darren Henson's workshops in Orlando. He recommended moving to New York or Los Angeles, but in the end, my mom opened up a hip-hop dance company in Florida called Pop Stars. This was my first introduction to dance and I got some amazing training from the likes of Dave Scott, Shane Sparks and Wade Robso. This eventually led me onto winning the World Hip-Hop dance championships at 11 years old.
From there, I took singing lessons with vocal coach Betty Wright, who had previously worked with Beyonce, Gloria Estefan and John Legend. Since then, my music has appeared in several films, I've been fortunate enough to team up with Flo Rida and I've opened for Ciara, Pitbull and Lil Wayne – it's all been a whirlwind, but I've loved every minute!
Did you find it difficult having a profile at such a young age? A lot of young stars go off the rails, was that ever a concern for you?
It was a huge concern for my mom, she was extremely reluctant to let me into that line of work. Eventually, after numerous people had kept on at her to get me modelling, my persistence paid off and it all unfolded from there.
She was really quite strict with me growing up though, I often wasn't allowed to some parties and I only got to use my phone for a few hours each day – which is ironic since almost everything I do now is online!
At the time I'm sure I found it annoying, but it undoubtedly kept me grounded. She's an amazing woman and has never stopped believing in me – she was, and still is my biggest cheerleader!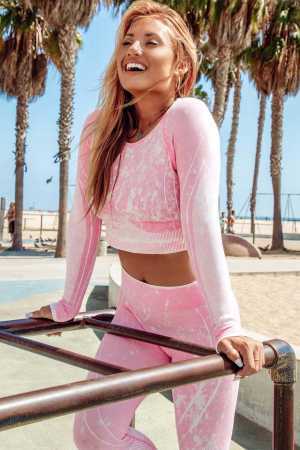 You performed at one of the most famous Super Bowls of all time at just 14 years old. You must have been unbelievably nervous… How did you get through the day?
God I haven't thought about that in so long, it was actually the pre-party to the Super Bowl, but yes I was so young!
I often think, wow, I have done so many diverse things in my career and that's one of them! I would love to sing at the actual Super Bowl one day. Fingers crossed!
Your social media is incredible – where do you get the inspiration for your content?
I do all my own social media, so the edits, ideas and choreography are my own. I love scrolling through TikTok – it's so easy and encourages you to look at what others are doing right now. Sometimes I'll replicate certain routines but I'll always add my own twist.
I just try to be myself and not worry too much – people like to see you're not 100 percent perfect, it's far more relatable. I feel like the more fun I have with it, the better it is!
Which reels are you particularly proud of?
There's one that I did fairly recently with my grandma, whom I have always been very close to and has been a victim of Alzheimer's for 12 years now, which shows her remembering how to say 'I love you'.
It's very different from my usual upbeat dance routines and one that, I hope, spreads awareness of this horrible disease that robs individuals of their dignity and identity.
What is it like having 2.4 million followers on Instagram? It must be quite hard on your mental health at times...
God, yes, absolutely – there is a lot of negativity out there! Social media can definitely be the best or the worst thing. For example if I work really hard on a video and for some reason it doesn't do well, or if I see friends/ex-boyfriends doing specific things, like anyone, I can get really upset.
As it's my job, I'm on social media 24/7. I really need to work on taking more breaks, as currently, I never, ever do!
I'm unbelievably grateful though, to have so many people look to me for my positive content: I love sharing inspirational quotes on my story and hearing individuals say "I really needed to see that today". It's rewarding to see people appreciate that and urges me to continue posting.
Did your following blow up at once or was it more of a gradual progression?
On Instagram, it took off quite rapidly once I started collaborating with Lele Pons. My videos went viral and it was amazing to see a lot of different artists sharing my content that hadn't before.
It's been so enjoyable to see the progression and, whilst dancing and social media is always going to be a part of what I do, my main goal is to perform to my own music and travel all over the world.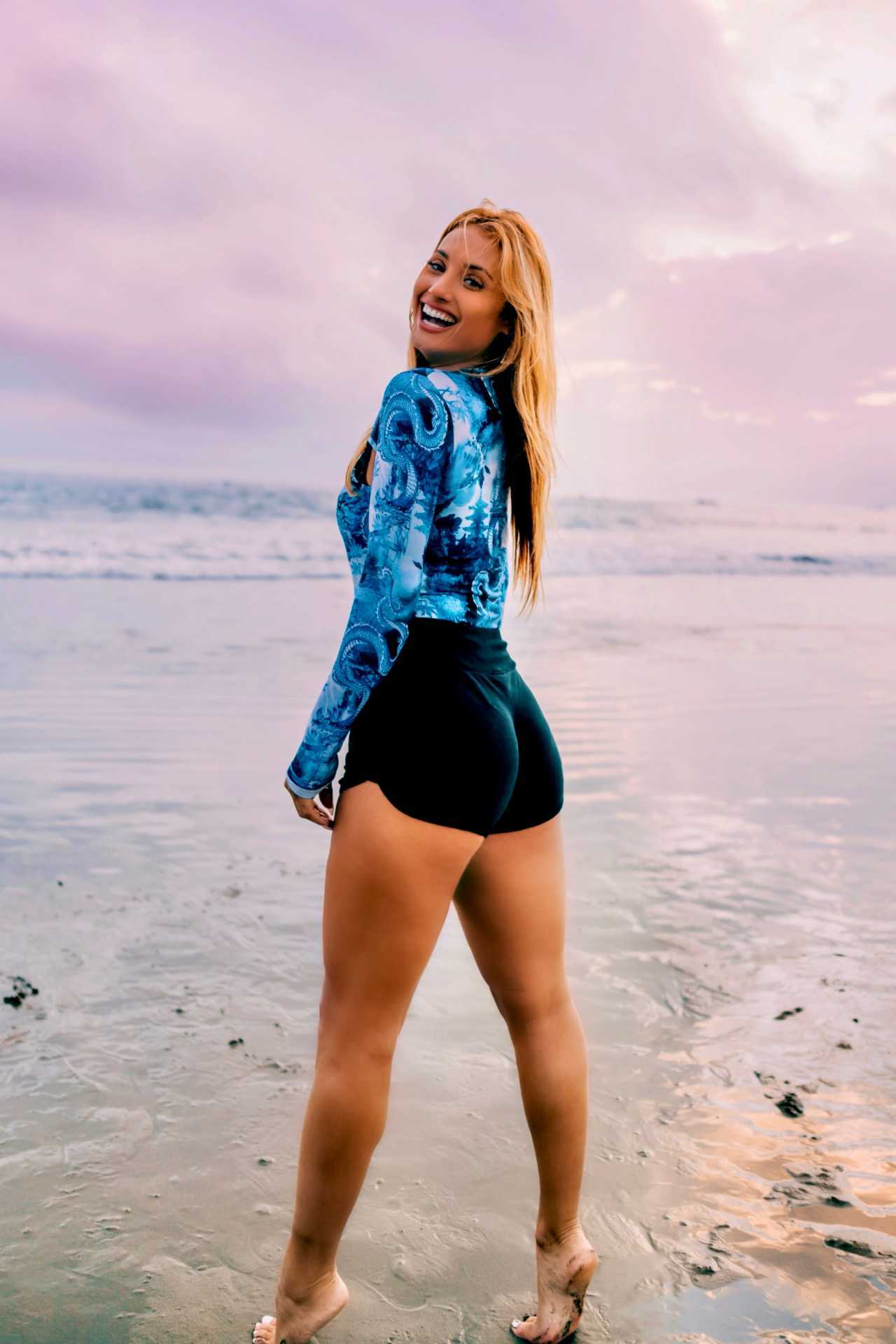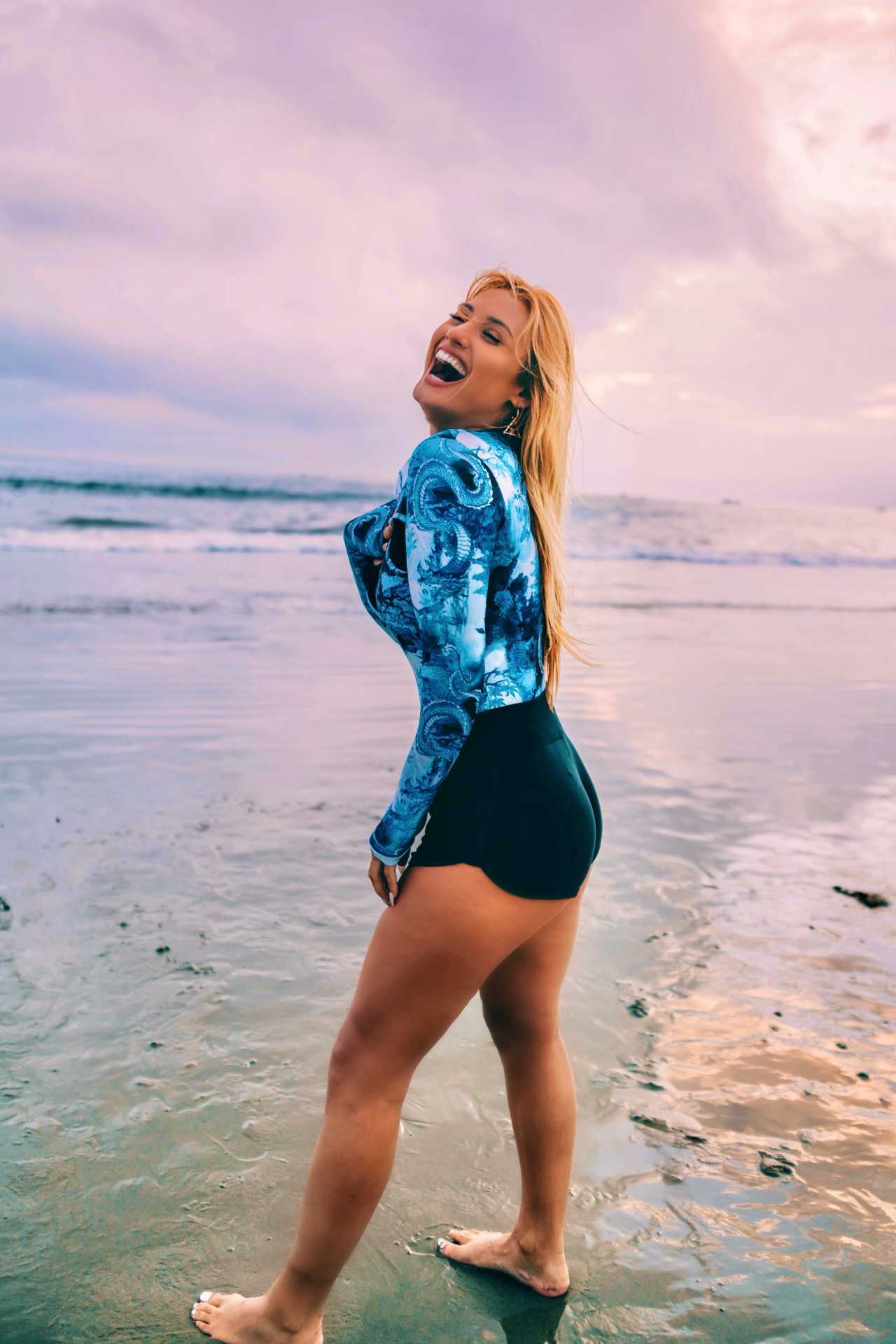 Overall, what would you say is your proudest professional accomplishment?
Honestly, performing with Jennifer Lopez has to be up there! She has been my lifelong idol – I've always admired her talent, hard work and dedication as an artist and a mother – so to be in a video and hang backstage with her was the best! I always thought she was so unattainable, so to not only have that opportunity with her, but also have her appreciate my work was truly incredible.
I'm also extremely proud and thankful that, through the work I have done, I've been able to donate a portion of money to the Alzheimer's Association in Florida. I've been working closely with my grandma's doctor Dr. Agronin, (who is amazing!) to launch a first-of-its-kind music and dance programme which will combine movement and brain chemistry to boost the wellbeing of those with cognitive impairment. It will be a part of the MIND Institute – an organisation that offers diagnosis, brain fitness, research and one-on-one support for individuals and their families.
My classes are expected to be a huge success in the Miami Jewish Hospital and so I'm really excited to expand this programme nationwide and, hopefully, help people with Alzheimer's disease and other neurocognitive disorders continue to live with purpose and joy. 
Who is/was your biggest inspiration?
I know I've said it before, but of course J-Lo! J-Lo every time! I also think Beyoncé is phenomenal. They are both such all-rounders and you rarely hear any negativity about them in the media, so that's something I certainly aspire to.
However, on a personal front, it would have to be my mother and my grandma: my grandma is a Holocaust survivor so I think that's where I've got my hard work-ethic and the mentality to never give up from. My mom definitely maintained that and has passed it down to me.
Who would be your dream dinner-party guest list?
Barack and Michelle Obama, Oprah, Beyonce, J-Lo and Justin Timberlake.
What upcoming project(s) are you most excited about?
Everyone needs to keep an eye out for far more music this year! It's always been something I've wanted to do, but everything on social media just took over in a way I could've never imagined! So definitely watch this space...
For more info see Montana Tucker or follow her on Instagram