What watch do you wear on a day-today basis?
My trusty Armani gold plated watch has been a staple in my wardrobe for the past couple years. It's simple, goes with most outfits and still gets complimented to this day. You can see it in a lot of my Instagram pics.
Are there any items that you are particularly hankering after at the moment?
I'm not really a materialistic person, so I don't usually hanker after clothes but If i had to pick something I would say from when I was young I always wanted a long Canada Goose jacket with the furry hood. So I might have to finally tick that off my list next winter.
What are your current favourite items of clothing or accessories?
This rare/unique lightweight, oversized camo, sort of furry Moncler jacket that I bought in spring is my proudest ever purchase. The last one in the store was an extra large but it just worked so perfectly as an oversized look so I bought it.. It's stylish but comfy, the epitome of my style, I love it & I'm literally still obsessed, months after buying it.
When you go on holiday, what items do you have to take with you and why?
I have a pair of Ray Bans with a clear blue lens that just goes so well with any holiday outfit. And if you see me with a pouch around my chest/shoulder, just know holiday mood is in 100% full effect.
If you had all the money you needed, what would you buy and why?
I would have a house with solar panels on the roof for power, a farm for food, and a gym for health in a place with sunny/tropical weather and just live a peaceful, self sustainable life with my family. That is a dream to me.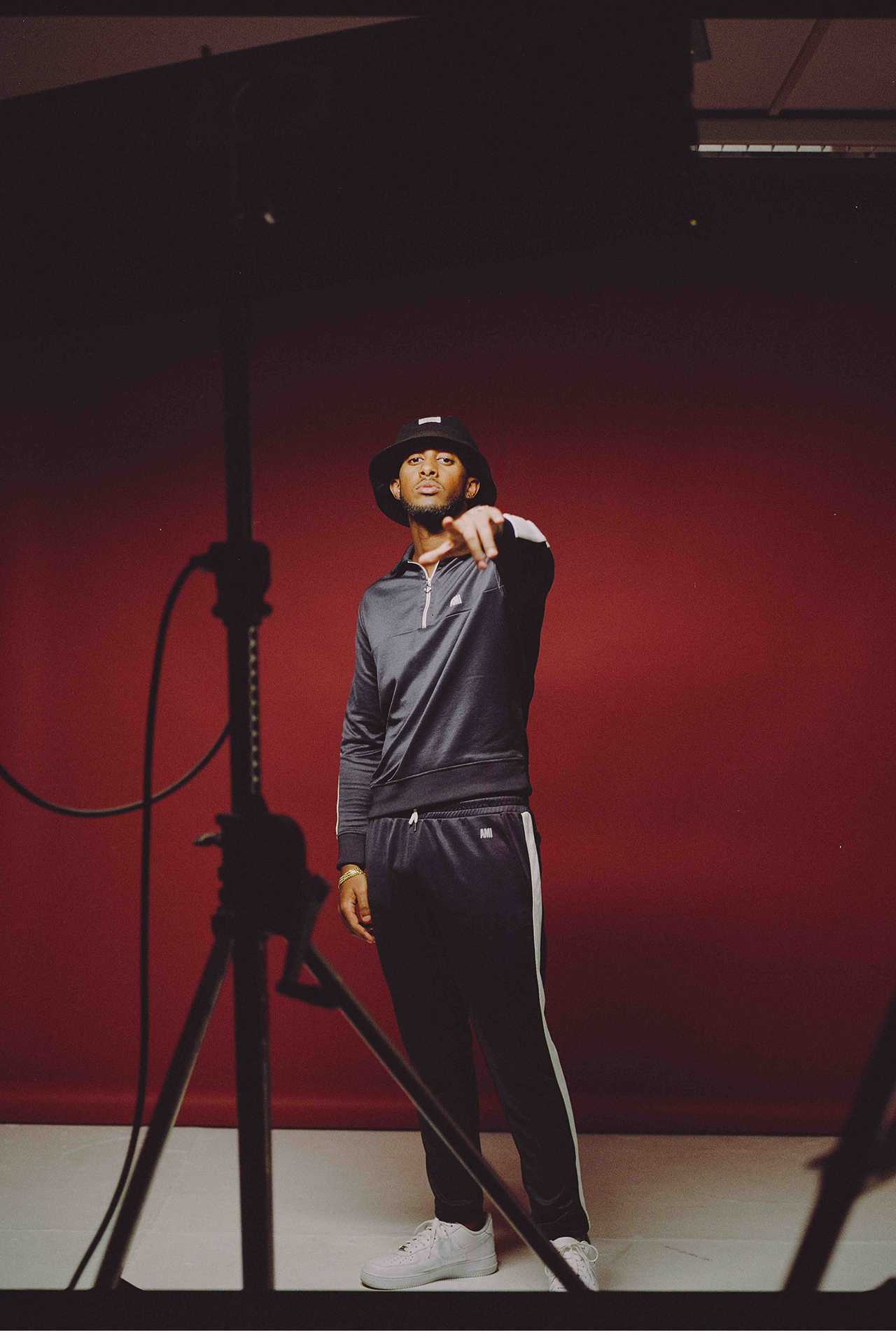 Is there an item you thew away – or you lost – that now you really miss?
Back in the day I had (stole from my older sister) a pair of K Swiss trainers that had a reversible tongue. If I still had them now they wouldn't fit my feet. But they need to bring those back, no cap!
Is there a place or experience in London that you're interested in that you haven't had a chance to enjoy yet?
I think there's a rooftop cinema somewhere in London. I need to watch a movie there this summer during sunset hours. That would be perfect. If anyone knows the name of that place hit me up on Instagram DM, please and thank you!
What's your ideal next job/collaboration?
Before I started music I wanted to be a footballer, and then a video game developer... Welcome to my mind. Defo want to collab with any charity in the future, I'm all about using the platform I have for a wider cause than just myself.
What experiences do you most want to do before you die?
Sky dive, definitely!