Jack Fox was born to be an actor. There are few families quite as embedded in the entertainment industry as his.
His father James Fox's acting career spans decades from The Servant in the 1960s through to Sexy Beast and Downton Abbey. His brother Laurence Fox is also an actor as well as a singer-songwriter and guitarist. His uncle Edward Fox OBE is a noted stage, film and television actor – and his other uncle Richard is a renowned theatre and film producer. His sister Lydia Fox is also a fellow thespian, and even his cousin is in the business, too – Emilia Fox, who debuted in the Oscar-winning The Pianist.
You get the point. Acting was his destiny…
Umm, so how come you studied philosophy and theology at Leeds University, then?
I had a deal with my parents – 'go and get a degree and if you still want to act afterwards, then we'll support you in that'. There were some people who were really keen for me to get into it from a really young age – around ten – but my mum and dad wanted to wait until I was able to make my own choices.
Tell us about your role in Riviera?
I play Nico Eltham, a rogue from an aristocratic family. The Eltham family have newly left England and set up in the Riviera – where they used to summer – looking to relocate to a place with a more relaxed criminal justice system. They find affinity and competition with Georgina and the Clios family.
Nico was shipped off to boarding school at nine. As a result of that he has mistrusting relationships – yet holds his family close as he hadn't seen them as often as he'd have liked. His way to survive is to be mercurial – as well as strong and athletic.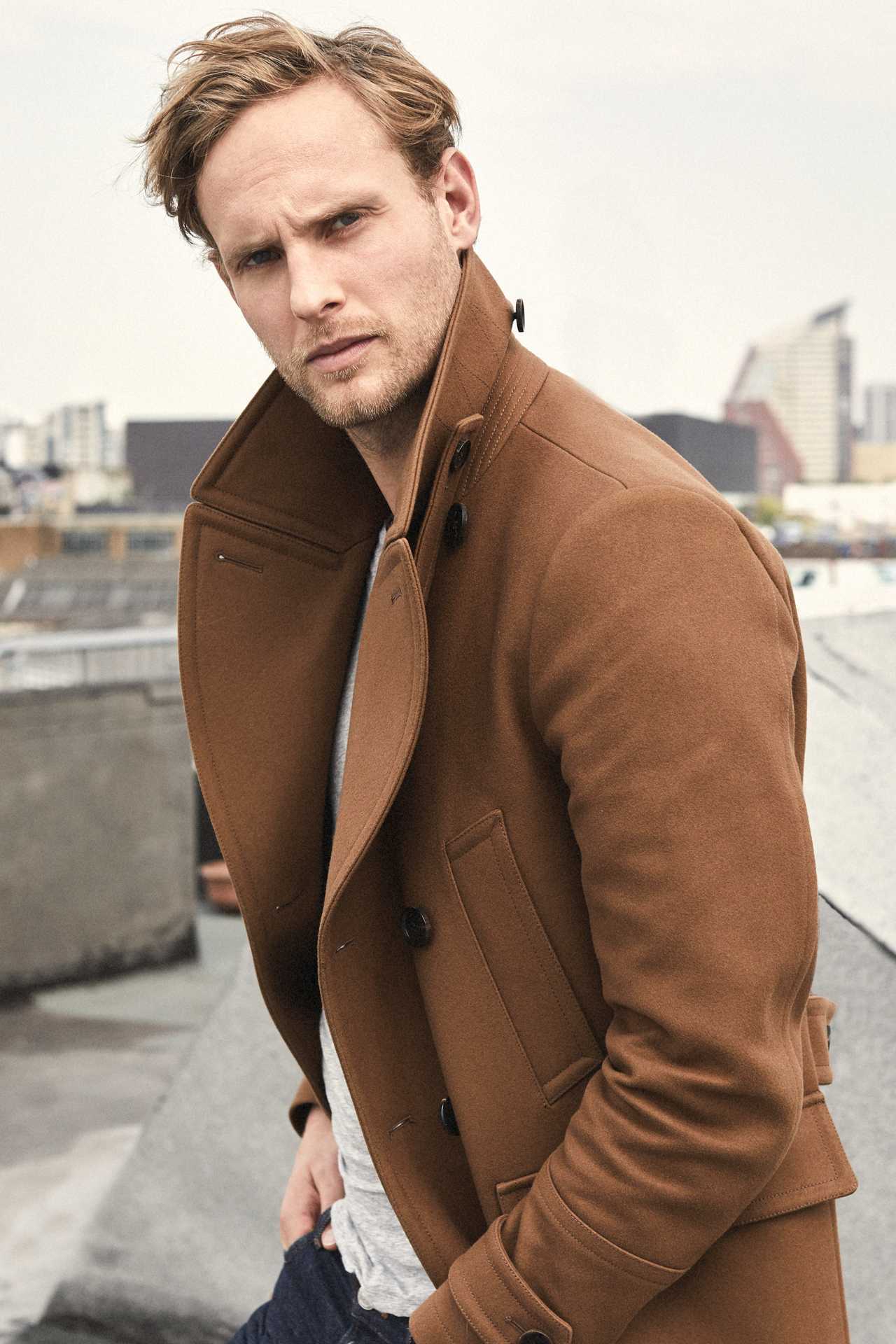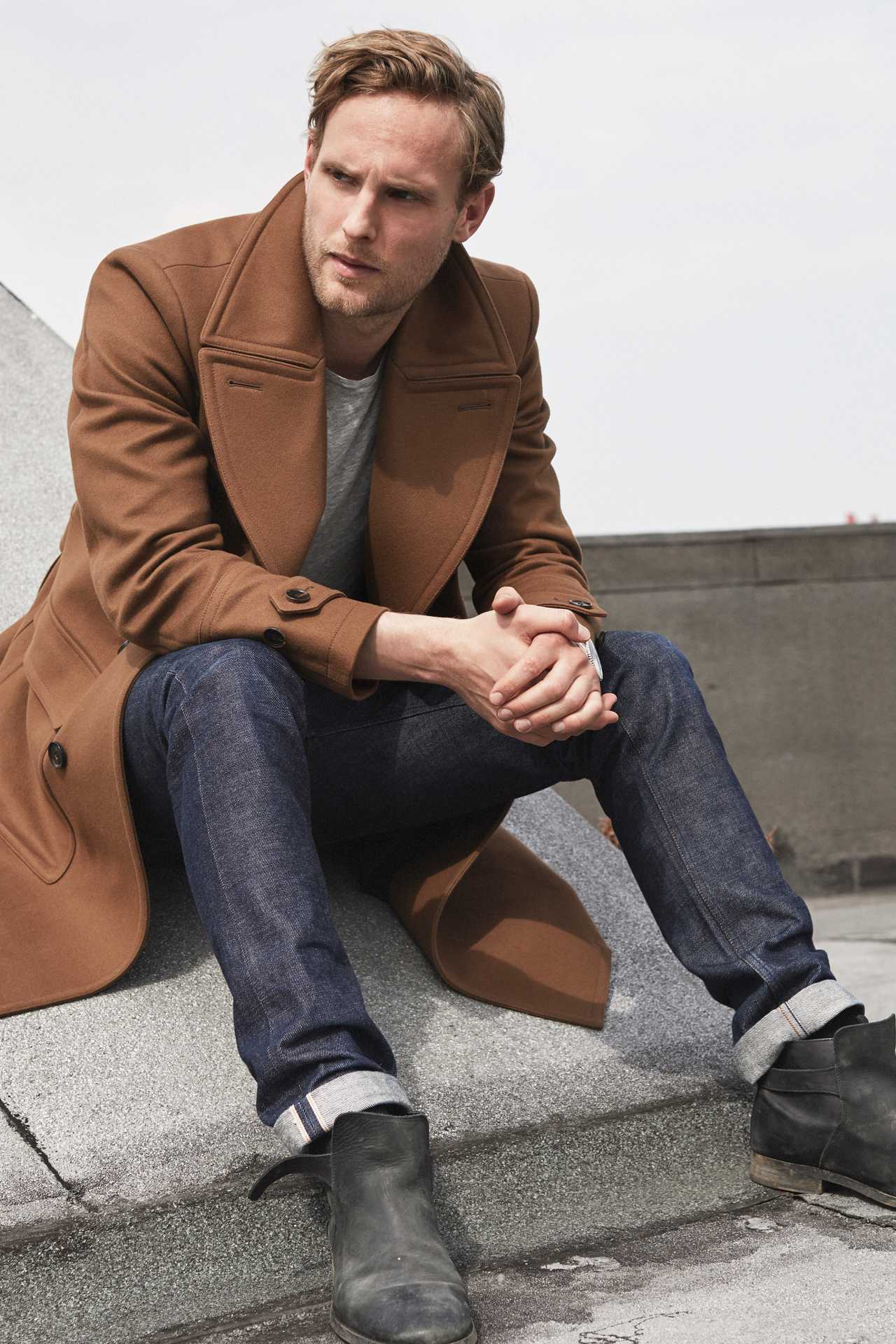 Did you get to experience the Riviera lifestyle for yourself while you were there?
One time I ended up on Elandess [a 244ft super yacht owned by billionaire Lloyd Dorfman] with Kris Thykier, the producer of Riviera. That was a real riot.
Like all these things, they're a joy to go on once. But as with a Boeing 737, when you've been on one you've been on them all.
We also took a private jet to Monza and met a whole bunch of the F1 drivers. It was my first time on a private jet – and presumably it will be the last time anyone decides to fly me on a private jet. It was a really fun time.
And what was it like filming out there – it must have been a good laugh?
We spent a lot of time rigorously taking the piss out of Julia [Styles]. She is one of the funniest, most charming people you'll ever meet. But she's very easy to do impressions of. On occasion we'd put on her wig and be naughty. They're just a really good bunch.
It was a dream job. I'm in the South of France for five months with a really talented, fun group of people staying in a beautiful place. You're on a beach eating fresh fish. It's difficult to top that. We were staying in the Meridien in Nice – you could throw a stone into the sea if you had a good enough aim.
We spent a lot of time rigorously taking the piss out of Julia Styles. She is one of the funniest, most charming people you'll meet
Most important role in your career?
The ones which I have really loved are the ones you can never take away, not the ones which give you a stepping stone onto the next one.
I did a play with my dad called Dear Lupin at the Apollo Theatre based on a chap called Charlie and his dad, and the letters written between the two of them.
That was magic because it was just me and him. It was only the second time I'd been on the stage professionally – and it was really well received critically. More importantly I learnt a tremendous amount, because I got to work with my dad every day.
On screen, it would be Theeb – a film written and directed by Naji Abu Nowar that was nominated for an Oscar. That was a real eye-opening experience. It was shot in Jordan and I had to learn to ride a camel. I got to be part of the culture there for three months, and I made some pretty special friends out there.
Acting idols – beyond the family?
I'm an old-school kind of guy. Peter O'Toole. Richard Harris. I like hell raisers. Marlon Brando, Jimmy Dean, Paul Newman, Peter Sellers, Humphrey Bogart… But I'm also a sucker for Tom Cruise and an action movie. I mean, I loved Days of Thunder.
What's next for you?
I've just written a short film, which I'm also going to produce. I'm now in the process of funding and casting for it. We have the director and the music people already.
I'm also shooting an ITV show called Sanditon – Jane Austen's unfinished novel.
And leave us with one surprising fact…
I used to do card magic to pay the bills when I was in my early twenties. I can show you a good trick or two…
Riviera season 2 is available on Sky now.