The fighters might make the headlines but these guys make the fights possible. Ahead of UFC Fight Night London, which returns to The O2 on Saturday 18 March, we chat to two of the most powerful men in the UFC...
Sean Shelby – UFC matchmaker [left]
What's the biggest misconception about your job as a matchmaker?
The job title is a bit of a misnomer. It sounds cool, but the matching up of two athletes and getting them to commit to a bout is the smallest aspect of the job. It's managing 500+ contracts. It's negotiating the contracts, signing and releasing the athletes. It's scouting the new talent. It's putting out fires and lots of problem solving. Plan 'A' went up in flames. Plan 'B' went over a cliff. I'm always on Plan 'C'. In addition you have to be aware of as many things about the sport as possible. Be as worldly as possible, so to speak.
How many fights ahead do you plan for a fighter – i.e: If X beats Y, he'll then face Z, then K, etc?
One of the most amazing things about this sport is its unpredictability. I don't pretend to know who will actually best who, so I try to put forth the most logical match-ups possible that leaves the respective division in the healthiest state, regardless of the winner. Once a fighter clears the hurdle in front of him/her it's on to the next best option at that moment.
Do you look to match the most competitive fight or the most commercially appealing? So if a pair of fighters had publicised bad blood, would you match them ahead of more suitable opponents?
We are looking for the best fighter in the world and bouts that answer that question. Of course there are also compelling match-ups that both the fighters and public get emotionally invested in. If you can make an argument for why it makes sense either competitively and/or it might impact the rankings, then there's nothing wrong with matching two individuals up who want to compete against each other.
How do you deal with megastar fighters like Conor McGregor or Ronda Rousey? If a major name requests a particular fight – e.g. McGregor vs Diaz – do you give it to him, or insist he faces his mandatory?
Champions must always remember they were once challengers too. There is a line to the title that must keep moving, and they were afforded the opportunity because we did our best to keep the train moving on time. With that said, there are so many variables in this process that a simple answer isn't possible.
Which of your match-ups are you most proud of? A fight that looked uncertain on paper but proved a classic in the Octagon?
Ronda Rousey vs Miesha Tate. It wasn't easy to put together and nobody had any idea of the power Ronda possessed at the time, on the canvas or off. The fight was crazy, and women's MMA obviously existed before, but it's really the fight that I believe began to change the total complexion of the sport. It's where a true icon began to be realized and led to one of the wildest rides ever in the Octagon, with Ronda dominating a sport as she became the face of a movement.
Presumably you matched both McGregor vs Diaz and Rousey vs Holm… Did you see the potential for the pair of stunning upsets or was it simply a case of keeping the train moving?
My job is to look for someone to beat the champion. To shake things up. To bring the most formidable challenger possible to the doorstep of title holder and to give fans the fights they want to see. I'm never that surprised if the belt changes hands or an upset occurs. It's MMA. It's the craziest, most unpredictable sport in the world.
Could you tell us a bit about how you arranged the match-ups for the UFC London card?
We wanted to bring the countries of the world to London so it's got a very international appeal. Sweden, Venezuela, Poland, Brazil, USA, Finland, etc. We wanted to give Brad Pickett his retirement fight in front of his country and fans. We wanted to give the Welsh and Irish fans something to go crazy for and we wanted to put some of England's brightest, most exciting up and comers like Arnold Allen, Leon Edwards and Jimi Manuwa in tough tests. All world-class athletes with something to prove. From experience, this is exactly the type of event where crazy things happen, fighters take chances, leaving the crowd electrified.
Follow Sean on Twitter @seanshelby
James Elliott – Vice-President of UFC EMEA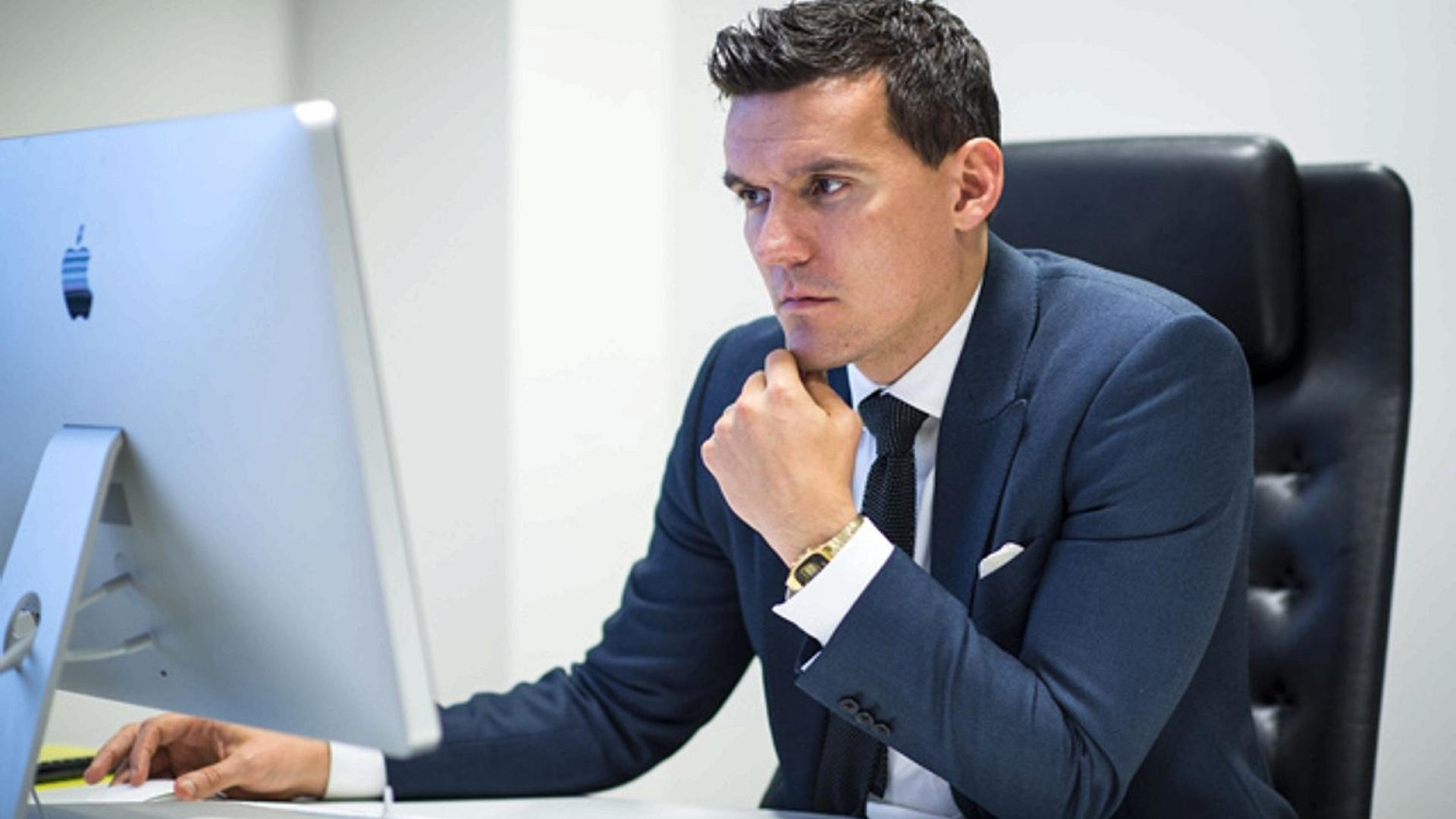 Tell us about your role in UFC?
My role is to look after all of the various business streams that we have across the business, be that our content production, our events, our broadcast deals, our sponsorship deals, and our athlete development and our athlete management. It encompasses all elements of the business, it's quite a wide-ranging job and thankfully I'm not doing it on my own. I have a team of ten people who look after the European business now, and obviously we're plugged into the wider WME / IMG machine as well. So we've got boots on the ground in lots of different markets but it's run out of London by a core team of people dedicated to the UFC, and my role is to coordinate all of their efforts and make sure we're pushing UFC as far and as hard as we can.
How far in advance do you prepare for a UFC event?
There's a process which is run by our event production team here. [With London], we've obviously been to the O2 before so that makes our life slightly easier. People know where they're going and what they're doing. We'll start planning and start doing site visits to the arena to make sure everything's still where we left it, and get to know any changes to the building which have happened since the last time we were there. That process will start happening probably around 3-4 months out.
And in the lead-up?
We'll get everything prepared so that when we get access to the building, which is normally on either the Thursday or Friday before the event itself, we're ready to go. We'll bring in all the rigging, all the lighting, all the TV production facilities. The Octagon will start to be built on the morning as we get in. The very first thing we do is find the centre of the arena – bang in the centre of the arena, that's where we'll start building the Octagon. Sounds obvious but it's the first place to start. We build out from there, putting all the rigging, all the lighting, and all the facilities around it. It's a big operation, it happens very, very quickly, and thankfully we've got a great team.
Tell us about some of the work that happens behind the scenes...
We'll all be in the host hotel in the week leading up to the fight. We'll have all the fighters checked in, we provide training facilities for them at the hotel, and provide gyms for them as well. Make sure they're going to hit weight, look after them through that process. The bit which the fans don't get to see is the backstage area, where our medical provision is, all the doctors: the treatment fighters receive before to check they're OK before they go in and to check them over when they come out. That's a big logistical exercise that happens behind the scenes. We do our best to look after our fighters, and I think we do the best job of anybody in combat sports.
How do you spend the event itself?
I spend the majority of the Fight Night Octagon-side. I'll be there watching the fights, making sure the fights pass off OK, working with Marc Ratner [Vice President of Regulatory Affairs at UFC] who looks after all the refereeing and all the decisions. Making sure he's happy, everything's running smoothly and everybody knows where to find me. On a good night I don't have anything to do because the team have everything locked down. I get pulled into situations when things go wrong which thankfully happen very, very rarely. I spend a lot of time dealing with commercial partners and sponsors, talking to our guest and our clients, making sure everybody is having a good time, and the arena experience for our fans is working as well as it possibly can do. It's a long day! On a normal fight night, my day will start at nine o'clock for breakfast, and I'm normally wrapping the post-fight press conference at twelve o'clock at night.
What about the aftermath?
We'll start taking the infrastructure down as soon as the last person has left the arena. By the time we've finished all the press conferences the Octagon is usually packed away, and we tend to get out that night. We'll have left the arena in the early hours of the morning following the event, and everyone will leave the hotel the next day. We'll disperse and then regroup back in the office and start getting onto the next thing. It's a 24-7, 365 days a year operation.
Have you had any hiccups?
My first event as the GM of the region was the Dublin card, when we lost both the main event and the co-main in the week of the fight. That was a difficult one for the team to turn around. To give you an idea, we ended up with two-days notice, reprinting all of the marketing collateral, reprinting all of the posters, changing all the broadcast graphics. Obviously we were very upset for Joe Duffy and the fans, but it just shows the strength of this sport and the strength of our fans' loyalty to it that the arena was still full. The team were up until 2am rolling 800 posters. It was interesting night, and everyone put in a hell of a shift. I was buying the Guinness that night!
How do you plan to grow the sport in Europe?
We work very hard with the international mixed martial arts federation (IMMAF) to further the growth and development of mixed martial arts at the grassroots level... I spend a lot of time working with IMMAF, and with the sports governing bodies and sports ministries, to further the sport of mixed martial arts, because we need a strong foundation across the world for this sport to kick on to the next level. The professional side is doing well: we need to bolster the amateur ranks and we're delighted to see the progress that's being made.
Would you consider free-to-air television?
We've looked at free-to-air television before: our event a couple of years ago was on Channel 5. We're delighted to be working with BT Sport, but anytime we can grab some free-to-air exposure we're always looking to do that. We have it in Ireland, where we have TV3 who sit alongside BT Sport. There's definitely room for an approach like that, we just need to do it in the right way that protects our business and goes to people that understand the sport. BT Sport have really impressed us with their desire to understand the sport and how best to present it, and I think they've done a very good job. I'm sure all UFC fans will agree that this sport is getting more coverage, and more love from a broadcaster, than it ever has done before.
How long until MMA fighters have the same mainstream recognition as boxers?
Clearly boxing has a heritage and an acceptance; [look] at the length of time that boxing has been around. We're a teenager as a sport, and I think we're getting that mainstream coverage. We can clearly do more, we clearly want to get more, and I think the fighters are beginning to see that in the coverage that we have. When we did our last event in London we had every major news outlet there. That's a sea change from where we were two years ago... It's only a matter of time until our fighters start to get into the national consciousness, and we have a very dedicated team who are working to do that everyday.
Must the rise of MMA mean the fall of boxing?
I absolutely believe that boxing and MMA can coexist, and I think they should coexist. I'm a boxing fan myself, and we want a flourishing combat sports scene. We want judo to being doing well, karate to be doing well, taekwondo, Muay Thai. We want all of these different martial arts to be flourishing because it's just going to get people into this world. We work very closely with some of these other disciplines, and we're delighted to see what's happening with the boxing scene in the UK at the minute. It's good news for everybody, and it's certainly not competitive between the two of us.
Finally, what fight are you most excited about on the London card?
I'm looking forward to Brad Pickett's walkout. He's had a hell of a career with us so that will be an emotional moment.
Follow James on Twitter @jselliott09
UFC Fight Night London takes place 18 March at The O2. Limited VIP tickets are still available from Ticketmaster or AXS.com