Wet and windy Great British Autumn is here. And if you're not excited by this, you're doing it wrong. 
What do we mean? We mean being able to wear a load of layers; the feeling you can only get with good keep-me-warm clothing, and being able to wear those handsome jackets without turning into a ball of stink and sweat...
As the proverb goes: 'there's no such thing as bad weather, only bad clothing'. 
Here you can see our picks for the pieces to own this Autumn and Winter season. 
Gieves & Hawkes AW19 collection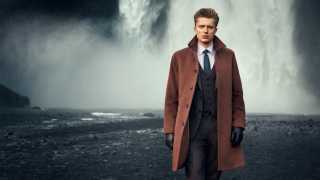 Gieves & Hawkes' Creative Director John Harrison has looked to the brand's illustrious past to provide inspiration for a striking new-season collection with functionality and luxury at its core.
The military silhouettes for which Gieves is renowned have been reinterpreted in a range that exudes an air of exploration and adventure. Understated and elegant materials favour textured fabrics over bold patterns, with key shades of rust and ginger bringing warmth to the look.
Seen here is the ginger wool overcoat, £995, brown wool three-piece suit, £1,295, striped silk tie, £113, and tailored fit light blue cotton shirt, £165.
For more info, visit gievesandhawkes.com 
Sons of London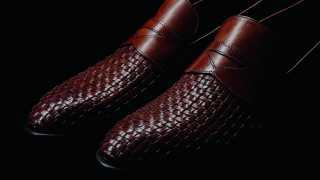 The loafer is a City style stalwart, but that doesn't mean all are born equal. Although Sons of London produces more conventional examples, the British brand now offers woven versions – adding an extra degree of flamboyance for when the situation dictates.
The new style is available for both the Sixth Son (tassel) and the Seventh (penny) Sons.
Loafers from £220; for more information, visit sonsoflondon.com
Timothy Everest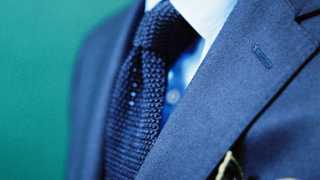 According to Vogue, Timothy Everest has "dressed some of the world's most famous people". And now it's your turn.
This forward-thinking tailor is the first to bring Savile Row service to the East End, with a cooler-than-cool store on Redchurch Street offering ready-to-wear pieces as well as bespoke tailoring. New season… new suit? Sign us up. 
For more info, visit timothyeverest.co.uk
BOSS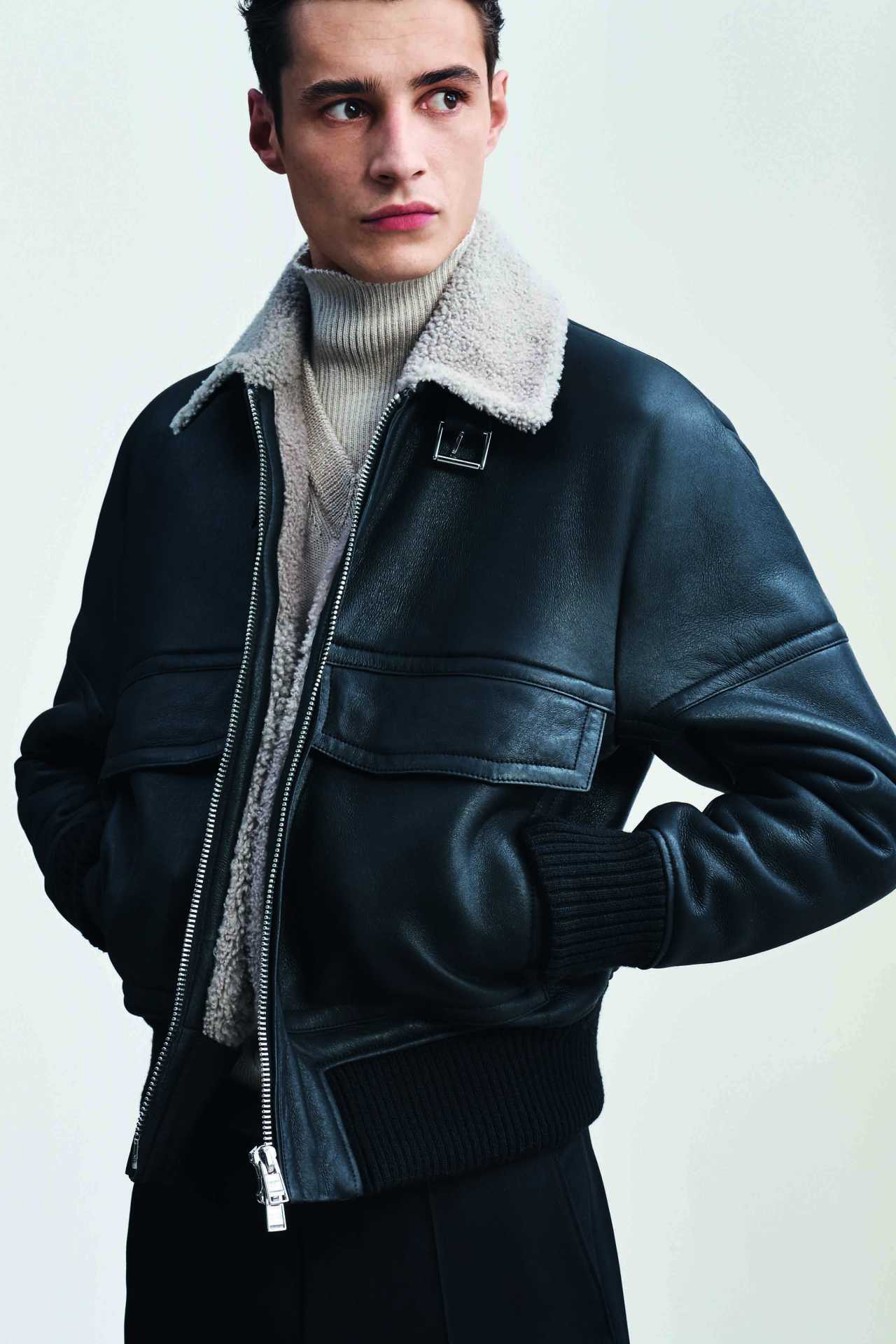 The flying jacket was conceived to keep pilots warm (and therefore alert) in sub-zero temperatures.
BOSS's take on the classic American style includes sturdy-but-soft leather, ribbed-cuff detailing for sealing in heat, and a paired-back version of the traditional sheepskin collar.
It's an elegant ode to the original, a stellar reinterpretation of a classic, and a coat that's set to head straight to the top of your winter wish list. 
Leather flying jacket £2,200; for more info, visit hugoboss.com
Mulo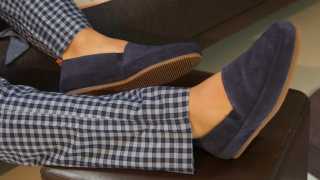 Slippers made on an Oxford last? Now you're talking.Upgrade your lounge-shoe game with this dapper pair of slip-ons from Mulo.
Handmade in Portugal from fine navy suede and lined with shearling, they're good looking as well as warm, and thanks to a rubber-crepe sole, you won't even need to take them off for a quick stroll to the shops.
£145; for for info, visit muloshoes.com
Serengeti Spello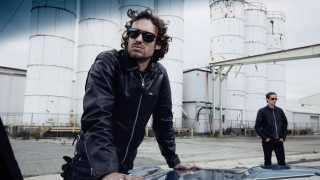 Wherever your sense of adventure takes you this winter, see it all in style with Serengeti's Spello sunglasses.
These slick navigator-style frames feature Serengeti's Ultra-Light mineral lenses with unique 3-in-1 Serengeti technology for unsurpassed clarity, and they're optimised for driving thanks to a proprietary lens formula engineered to enhance reds, yellows and greens. Aside from all the tech, they look great and – thanks to injected rubber temples mixing hard rubber outside for a sporty look and softer rubber inside – they're comfortable, too. 
Sunglasses £216; for more info, visit serengeti-eyewear.com 
John Smedley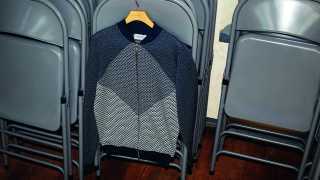 Over the last 235 years, John Smedley has mastered the art of producing super-fine knitwear that treads the tricky line between traditional and fashion-forward.
With its new merino wool Holloway bomber in Vantage Blue – complete with neat silhouette and eye-catching jacquard pattern – the Brit brand has nailed it. It's the trans-seasonal staple you've been waiting for.
£250; for more info, visit johnsmedley.com
Ettinger Bespoke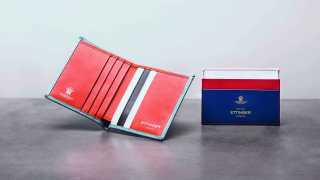 Thanks to its focus on top-quality materials and top-quality crafstpeople, Ettinger's leather accessories are already pretty covetable, but the UK brand has upped its appeal even further with the launch of its bespoke service.
For the first time in its 85 years, it's handing the choice of styles, colours, linings and threads over to you. Be careful with them, won't you.
For more info, visit ettinger.co.uk
Original Muck Boot Company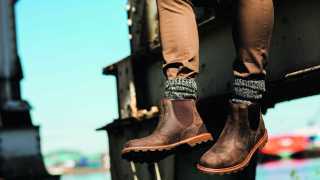 This Chelsea ankle boot incorporates Original Muck Boot Company's time-tested combination of comfort, warmth and ruggedness.
The oiled, pull-up leather is durable with an attractive patina that looks as great on a country walk as a City commute. It also features an ultra-comfortable PU footbed and neoprene Strobel for flexibility.
£115; for more info, visit muckbootcompany.co.uk
Oliver Brown Evening wear collection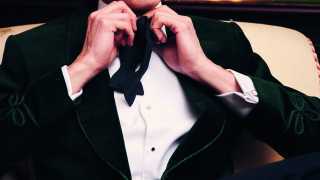 You might have yourself down as a dapper gent – and perhaps you are – but are you 'gliding into the room wearing an emerald green velvet smoking jacket' dapper? Didn't think so…
Time, then, to acquaint yourself with the Oliver Brown evening wear collection, a smoother-than-smooth range encompassing everything from the Pembroke smoking jacket (£495) and Midnight mohair dinner trousers (price on request) seen here to evening suits, tails, velvet slippers and accessories.
Now all you need to do is wait for the invites to roll in – that's the one thing this classic gent's outfitters can't help you with. 
For more info, visit oliverbrown.org
Stenströms AW19 Collection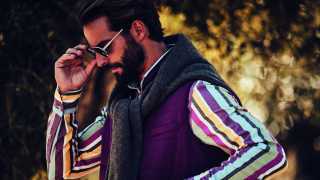 Over the past 120 years, Stenströms has grown its reputation as one of the world's best shirtmakers – including putting shirts on the back of the King of Sweden.
The brand's formal range is undeniably stellar, but its off-duty offering is what we're turning to for AW19.
Think cosy separates in autumnal berry hues, such as this flannel shirt (£130), vest (£189) and yak/merino wool sweater (£239).
For more info, visit stenstroms.com
Bennett Winch The Weekender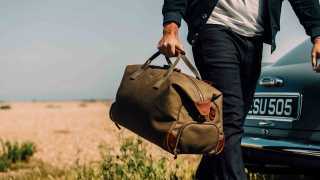 Don't be fooled by the name – with a spacious interior, numerous pockets and handy compartments, this smart canvas holdall actually has enough capacity to see you through a whole week.
Add to that its laid-back looks and quality of craftsmanship (it's handmade in England) and you're looking at the ultimate companion for your weekend away. Unless Margot Robbie's free, of course.
£575; For more info, visit bennettwinch.com