There's a reason fashion labels like to associate themselves with sports teams. Sure, there's the glamour and the glory of being linked with some of the best sportsmen in the world – that's a given. But it's also a highly effective display of versatility. If you can dress a short stocky defender in the same suit as a tall lanky attacker and make them both look good, then you're on to something.
This was the challenge BOSS embraced when it partnered with Tottenham Hotspur FC to become the club's Official Formalwear Supplier. To cope with the diverse body shapes and styles of the first-team squad, BOSS chose to use its Create Your Look line in order to offer as wide a range of sizes and cuts as possible (without the option or time to go fully bespoke for each player).
With the Create Your Look line, jacket, trousers and waistcoats are available as separates, enabling the athletes to select their preferred sizes and fits to create a suit that is an ideal match for their physique.
To cope with the diverse body shapes and styles of the first-team squad, BOSS selected its Create Your Look line
For example, if one prefers slim-fit trousers, but a regular-fit jacket, that's not an issue. Or if they have thighs as thick as a tree trunk but still want a contemporary silhouette, then they can go slim on top and straight leg on the bottom.
The Tottenham players' only restriction is the colour: dark blue suits perfected with a crisp navy cotton shirt and a pure silk navy tie. The team look is finished with black leather derby shoes and belt – both made in Italy.
TIME TO MIX IT UP
Of course, unless you're planning to get the call up from Mauricio Pochettino any day soon, then you don't need to follow suit (if you'll excuse the pun).
With the Create Your Look collection you can mix and match not only the styles but also the colours of your separate items.
BOSS has engineered the dying process to ensure a 100% colour match when buying your suiting separately, eliminating the need to purchase a full suit in one go. That means you can come back and pick up the matching grey trousers to the blazer at a later date – or go for a contrasting colour in the range.
Regardless of what you opt for, the suits are crafted from lightweight innovative 100% virgin wool, woven with natural stretch for freedom of movement and maximum comfort. This also results in crease resistance, making them a great option for business travel.
For a more summery look you can also select between a natural or light blue linen suits. Of course, you can choose to pair the light blue jacket with a pair of natural trousers. Or vice versa. With the Create Your Look line, the choice is very much yours.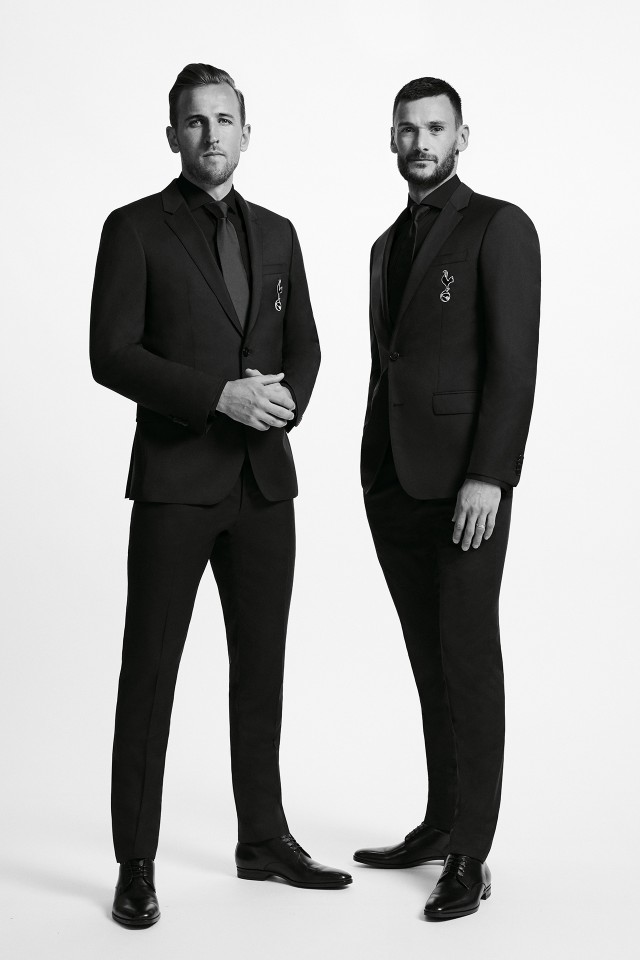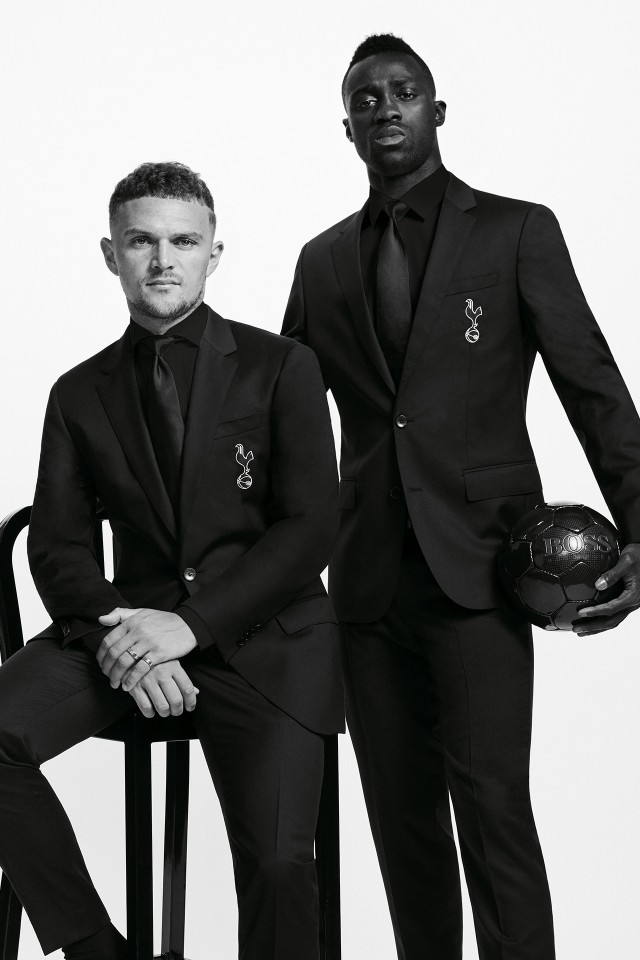 Complimentary alterations
Our readers can exclusively enjoy complimentary alterations when purchasing a Create Your Look suit in BOSS Stores at One New Change or Eldon Street. Quote 'Square Mile' at the point of purchase. The offer is only valid when purchasing a Create Your Look suit (jacket and trousers to be purchased in one transaction to qualify) in participating stores between 9 April and 7 May. The offer is not valid in conjunction with any other promotion.
PARTICIPATING STORES
BOSS Store, Unit 18, One New Change, 40 Cheapside, EC2V 6AH
BOSS Store, 18-19 Eldon St, EC2M 7LA
A GOOD SPORT
BOSS has a long and distinguished history of sporting partnerships over the years – including activities across football, golf, motorsports, and sailing. As one of the leading football clubs in Europe, Tottenham Hotspur FC is a natural fit for the brand.
Stephan Born, Managing Director of HUGO BOSS Northern Europe, Middle East & India explains further: "Tottenham Hotspur shares our core brand values of innovation, excellence and success, and this partnership strengthens our long-standing connection with the world of football as part of our global sports sponsorship programme."
Whether or not you're a Spurs fan, there's no denying the Create Your Look line is a sartorial game changer.
Prices for trousers start from £139; waistcoats from £169; jackets from £359.
The 'Create Your Look' collection is available in BOSS stores and at boss.com.