Tweed is often invoked as a byword for stuffiness. Indeed, it may never shake the image of the well-to-do chap striding across a grouse moor or sat in the wingback of a smoke-filled gentlemen's club.
There is great merit, however, in challenging any preconception. And in the case of Scotland's most famous material, picking at the threads of this lazy imagery leads one to a much better story.
Tweed is wool. To get at it each spring, shepherds drive their sheep off the land to be shorn. The fleeces which the sheep yield speak to the lands that they roam: primitive breeds raised in the exposed, high moorlands of the Outer Hebrides give up a bulky, coarse wool. Modern cross breeds reared on the gentler, more sheltered slopes of the borders give a much finer material. Then sorted and spun, the threads are sent down to the mills, and then onto a tailor's yard.
Campbell's of Beauly, in rural Inverness-shire, have been crafting cloth from tweed longer than most.
Mr & Mrs R.W Hepburn opened shop as haberdashers in 1858, rebranding the business shortly after their daughter betrothed Mr James Campbell, a local man under whose proprietorship the business moved into tailoring.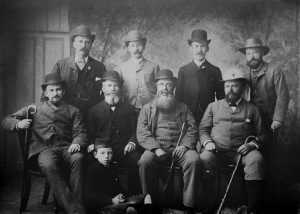 The shop has scarcely changed since then. The trouser and jacket rooms upstairs remain, as do the hardwood cutting tables which have been worn by time and use but are otherwise in good order.
The impeccably folded bunches of fabric still sit beneath the mounted crest of the Royal Warrant which the shop holds for supplying Her Majesty The Queen.
The family formerly held those awarded by The Queen Mother, and the Duke of Windsor before her. Each one is awarded with no fanfare nor fuss, just an unannounced entry in the London Gazette. No helpful details, address, and certainly no colour.
But as much as there is to be said for continuity, a change or two is often called for to keep things relevant.
At Campbell's, that came in the handing over of the business by the fourth generation of Campbells to John and Nicola Sugden in 2015.
London based and working for much larger businesses, the Sugdens wanted to get out of town and set about renewing an old tailoring pedigree which certainly needed the attention.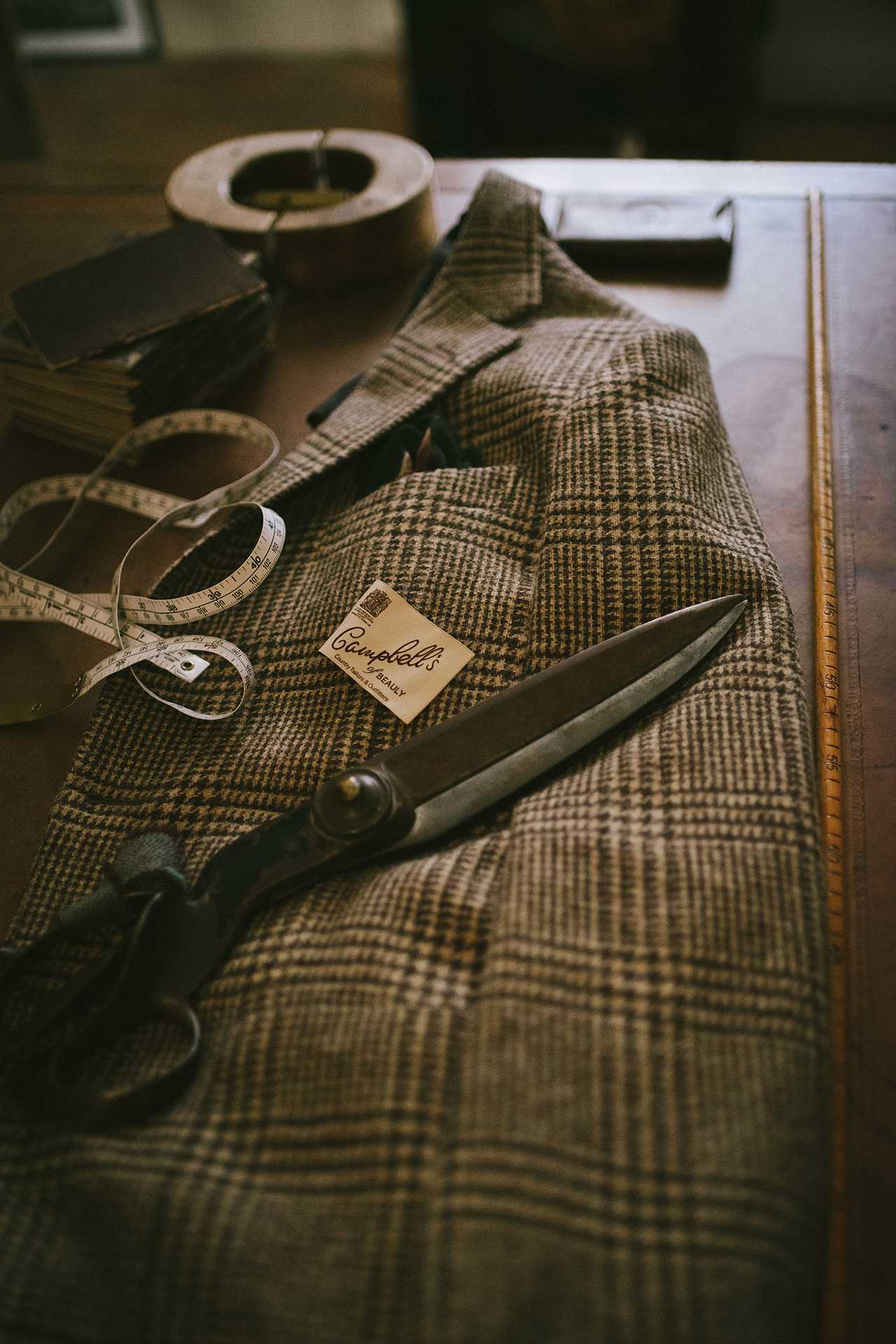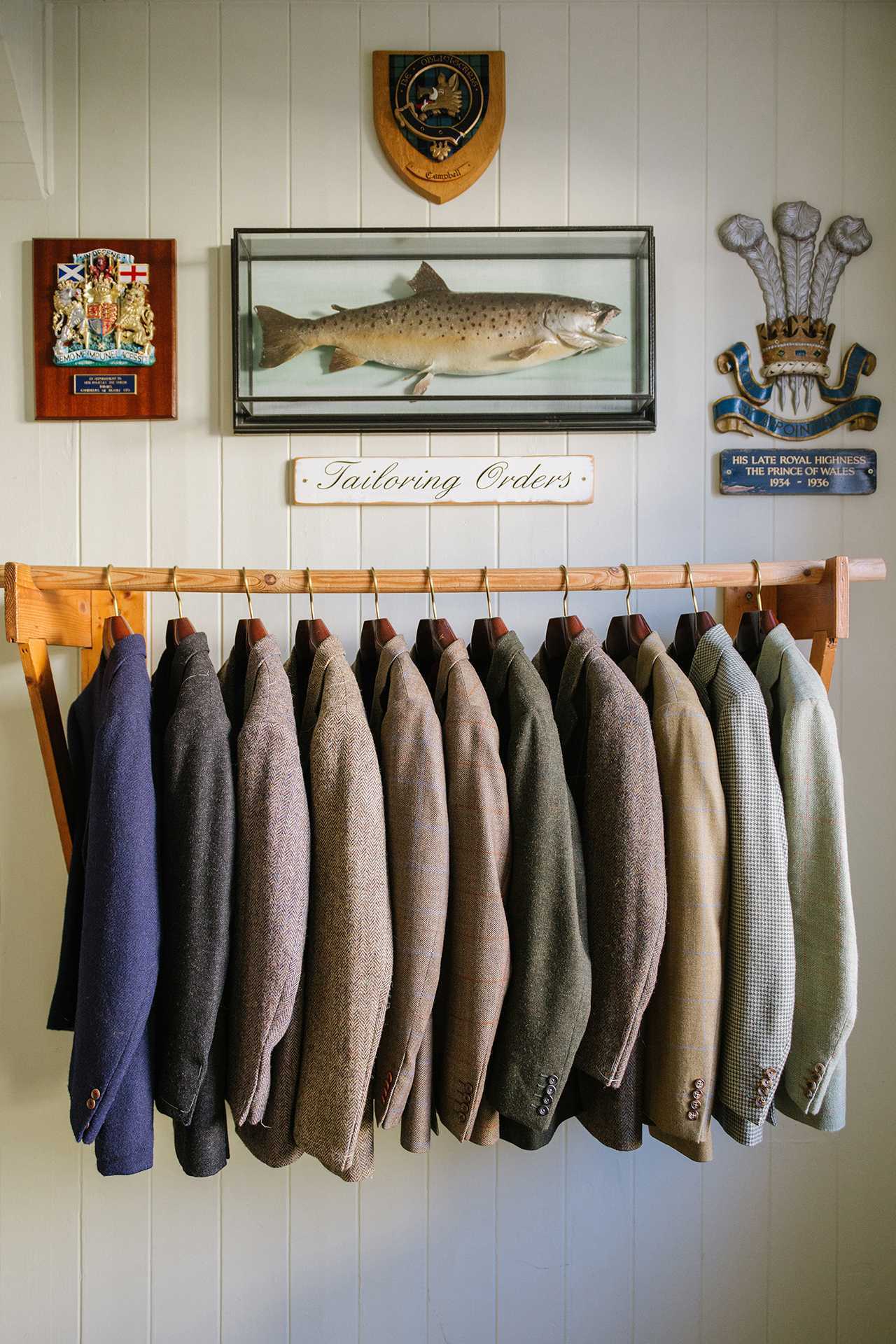 They were somewhat familiar with Campbell's, having visited a few times previously. Coincidentally, Nicola checked through the shops' old order books and even spotted her grandfather who apparently passed through in the early seventies.
Nevertheless, they were still somewhat naive to the sheer scale of the job at hand: "We left London on a Sunday morning and walked into Campbell's at 9am the next day. Upon walking in on that Monday, we realised that we had an enormous amount of work to do."
But reviving Campbell's has not seen over a century's worth of history rewound, nor, thank goodness, has it meant scrapping the hand-drawn italic logo for something bold and boring.
Instead, some sensible adjustments have been made. Cuts have become slimmer and the spread of ready-to-wear items widened.
But Campbell's remains unapologetically quirky. Looking for a handkerchief? Certainly. What type of fowl would you like to adorn it? Pheasant? Excellent choice. And yes Sir, it will match perfectly the wild boar tie.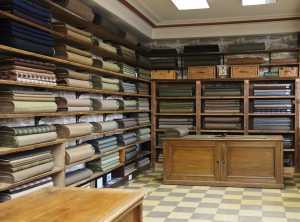 The tweeds one can choose from now also number well over a hundred and if that is less helpful than it sounds, John is on hand to cure one's indecisiveness with a few suggestions: "Gun club patterns with wide, bold checks have really made their way into mainstream menswear but, personally, I have always adored a houndstooth. That probably started with my father giving me my grandfather's brown flannel houndstooth suit which, regrettably, no longer fits."
But, fundamentally, the tailoring here has changed little since Mr Campbell's days. Order sheets are covered with hand scrawled measurements which are seemingly indecipherable yet impossibly accurate. Fabrics are chalked up by hand with wooden rulers and cut with reassuringly hefty scissors.
The shops' account ledgers likewise bear many of the same names now as they did then. Strathconon; Cawdor; Clune; Invermark: landed estates which have long sent their ghillies and gamekeepers to Campbell's to be measured up for jackets and plus-fours ahead of each sporting season.
Stalking is no good unless you blend into the hill so the pattern work and tones of each estate's house tweed is entirely bespoke.
Those spanning the Scottish east coast often wear grey fabrics to track the silvery granite hills and craggy scree slopes.
The estates to the west, by contrast, often sport browner, more autumnal threads which disappear into bracken tinted moorlands and heather topped gullies.
The grassy, wild flowered machair of the Outer Hebridean estates calls for altogether, much brighter hues.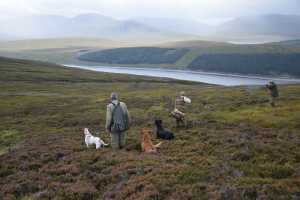 And so, just as the texture and weight of the fleece gives away the breed and environment of the beast which yielded it, the resulting cloth is honest to the lands on which it is worn. "There is something rather pleasing about that", observes John: "The wool comes off these hills each spring and then comes back onto these hills worn by those who care for and manage the land".
Indeed, it is all too easy to forget that tweed is a working cloth. Silent when crawling and faithfully warm, even when sodden, it is foremost a practical fabric which, for centuries, has protected those who work the land from the harshness of winter. And it is in that functionality that tweed's humility is contained.
For all of its twee charm and formality, then, it is an intrinsically humble material. It cares little for passing fashion trends nor for any pretence and snobbery. Tweed thus belongs no more to the landowner or to the paid shot as it does to the ghillie or the estate worker: those who protect our most rugged and heartbreakingly beautiful landscapes.
A much better story indeed.
Learn more about the brand.