This year has gone one of two ways for most. The lockdowns have either forced you to take a break, slow down and reflect on life.
Or you've hit the ground running – literally. Thousands have taken up jogging, using their new found spare time to double down on shin splints and pulled hamstrings.
If you hadn't already guessed, we're very much in the former camp. And so are the good people at Duke + Dexter – the coolest British shoe brand on the block.
Its latest release, the Ritchie, is the embodiment of this, as the brand's CEO Archie Hewlett explains:
"The Ritchie very much plays on being the anti-runner; we're tired of hearing about the latest 'runner' drop and as a brand that goes against the grain, we want to encourage everyone to please slow things down."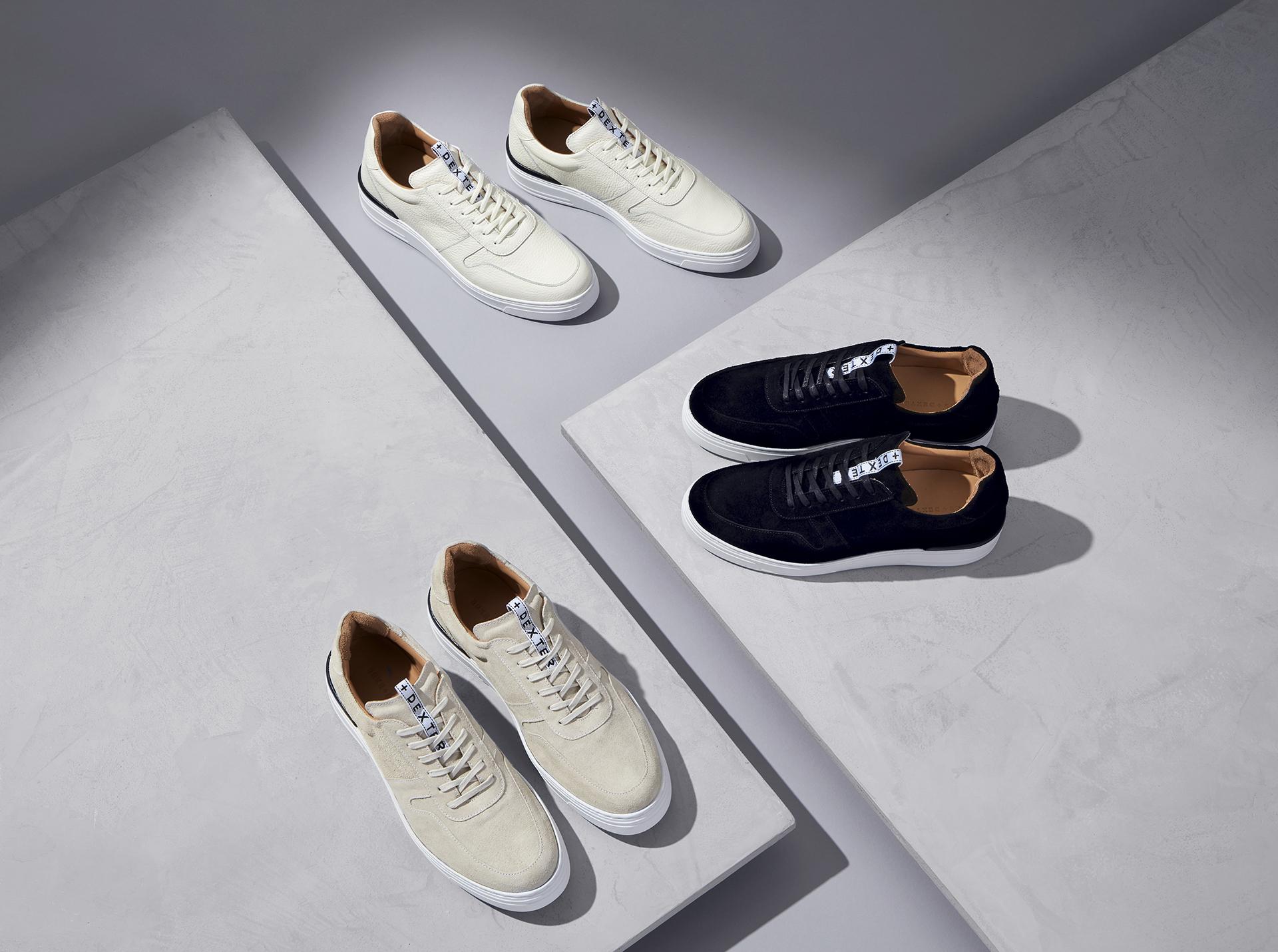 Built for the stroll, not the sprint, the Ritchie is about taking things down a gear.
Except in the style stakes, that is.
With distinctive Duke + Dexter branding, as well as a flash of pure black to the heel, the Ritchie is a stylish urban sneaker.
For the finish, you can pick between white leather, beige suede and black suede – all are neutral enough to go with just about any outfit.
All the fabrics from the uppers have been sourced from Italy, while each trainer has been made by hand in England in Duke + Dexter's family-run Sheffield workshop.
The Ritchie is made for pure comfort courtesy of a specially designed sole unit and extra padding in the heel section.
Walks in the park, laid back weekends and strolls to the shops – the Ritchie is the perfect city shoe.
For more information, see dukeanddexter.com