Hackett has come a long way since its humble beginnings on Portobello Road. Back in 1983, it was a mere market stall selling used clothes, before opening its first store at the "wrong end" of King's Road.
But despite its monumental growth since, last year was possibly the most important in the brand's history. Hackett opened on Savile Row.
"Having begun my career on the Row as a salesman, I was thrilled to be able to open there 45 years later with my name above the door," Jeremy Hackett tells us from his London home during lockdown. J.P. Hackett, No 14 Savile Row resides in the former home of Hardie Amies – an impressive listed townhouse.
"As with Georgian architecture, it is understated, elegant and perfectly formed – just as our clients would expect from bespoke tailoring. It is the jewel in the crown of Hackett and I am very proud to be joining the most esteemed tailors in the world."
But who to make head cutter? Jeremy has long since stood back from day-to-day operations, so he needed to be sure the right tailor would be representing both his interests and his name.
"When I first interviewed Juan Carlos Benito, I was first struck by his young age. At just 35 years old, he already had an in-depth knowledge of tailoring. And being Spanish, not only was he capable of cutting a classic English suit, his skills went further – he was able to adapt his cutting to suit the tastes of an international clientele."
Juan Carlos Benito is a third-generation tailor, born and raised in Madrid, Spain. Son of tailor Jose Alonso Benito who founded Monte Lys Bespoke tailoring more than 35 years ago. Juan Carlos learnt tailoring from his father and grandfather, assisting in their tailor's workshop.
As Jeremy explains, "his quiet but assured manner made him the ideal candidate to become the Hackett head cutter. Before committing J.C. to the post, I commissioned him to make me a suit. It was perfect – and I wore it to the opening party. So it was a case of J.C. for J.P. – and I couldn't be happier."
It's a long way from Madrid to Mayfair. So we caught up with Benito this May to find out how he made the journey…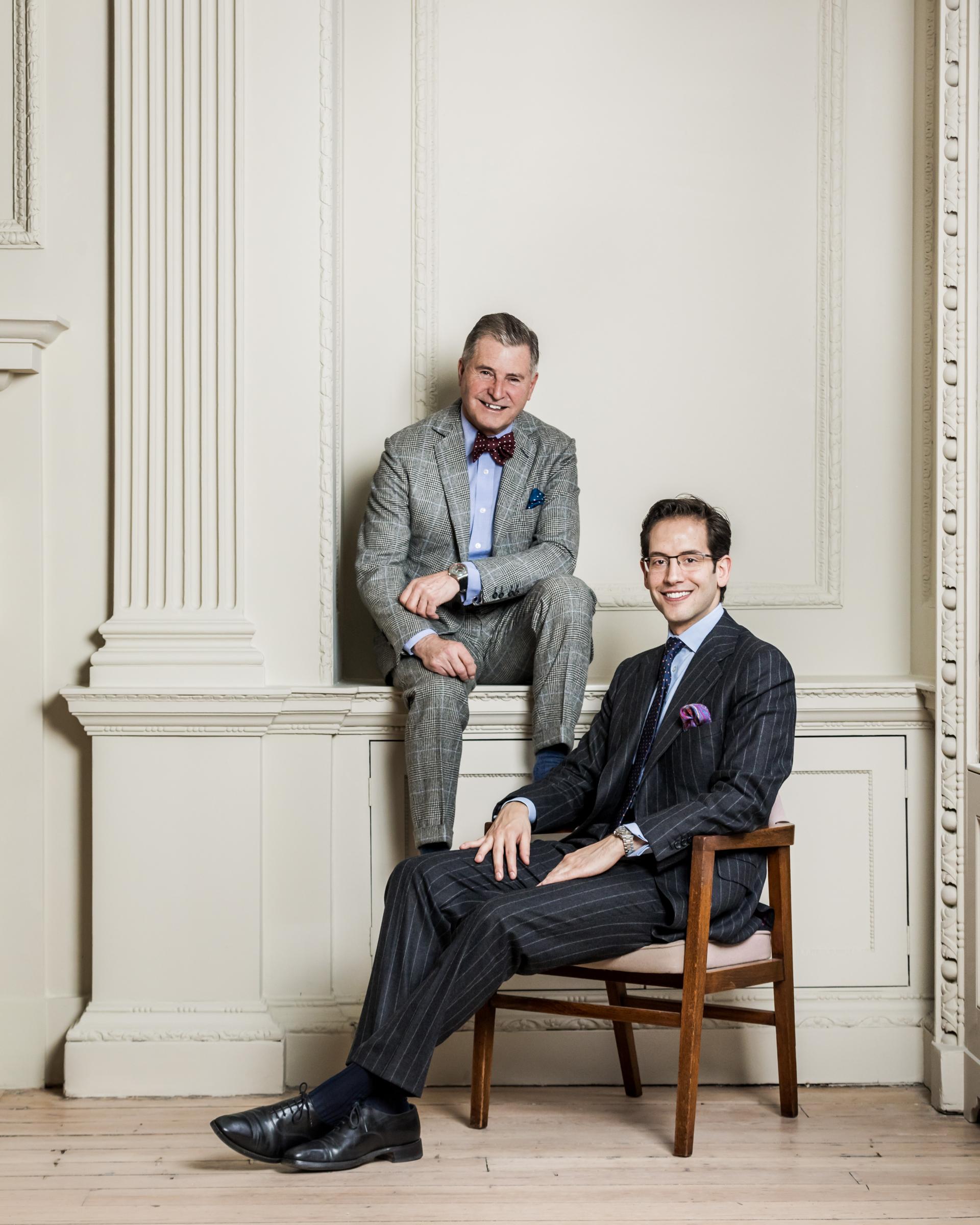 What was your first memory of tailoring?
One of the first times I visited my father at his tailoring workshop I was probably only six years old. He was cutting out a garment on his cutting table and before he knew it, I was hanging over his shoulder watching closely at what he was doing. He noticed I was interested, handed me some spare material and a piece of white chalk, and asked that I copy him and make the same marks on the cloth.
I continued trying to imitate what he was doing to the point that he had to close the workshop for the afternoon. He didn't get much work done that day!
Given your family history, did it feel inevitable you'd become a tailor?
I have always loved and been inquisitive about tailoring but my father never forced me to follow in his footsteps. Proof of that is that I have four siblings and I am the only one who now works in the business. 
How did you hear about the role at Hackett?
The tailoring world is very small – and everybody knows one another, especially in London. I was first introduced to Graham Simpkins, the Head of Tailoring at Hackett, by a cloth merchant at the BTBA Winter Ball three years ago, and since then Graham and I kept in touch and built a good relationship. I guess Graham thought that I could give what he was looking for.
How have you seen cutting and tailoring change on Savile Row in the last decade?
I would say that nowadays customers are looking for a sartorial offering beyond just a traditional suit – and are instead leaning towards requiring more casual, yet smart everyday items.
Some tailors on Savile Row realised that people do not wear suits like they used to, and therefore needed to adapt and offer more versatile garments with a fashionable twist.
Other tailoring houses opted to stay true to their history that dates back in some cases several hundred years, however this is what keeps up the tradition of Savile Row and makes the street so special. It's nice that each house offers something unique to encourage a range of customers here.
How do you plan to set Hackett apart?
To be successful in bespoke tailoring you have to have your own house style, and not copy anyone else. Bringing a house style to J.P. Hackett No14 Savile Row was my main goal – and I think it is my greatest achievement in tailoring so far. 
The No14 house style differs to other tailoring houses along the row: it mixes the classic and structured English cut – more traditionally Hackett – with the softer, lightweight and more modern Spanish tailoring influence. Together, this style is unique – and we're really proud to offer a blend that no one else does here.
I am following the English look of Hackett, making the shoulder line look more natural with rope sleeves. I have added a slightly higher armhole with more fullness in the sleeves to add to the ease of movement, and I like to build a more chesty garment to create a nicer line down to the waistline.
My style of tailoring is not about fitting our style to a customer, but adapting our house style and shape to create the desired silhouette that best suits each person, making every item more unique than the last. That is the way I was taught.
How long does it take to make a fully bespoke suit on average?
On average we spend upwards of 80 hours on every suit – and at least three fittings with the customer. Every single process of a J.P. Hackett bespoke suit is done under our roof at No14.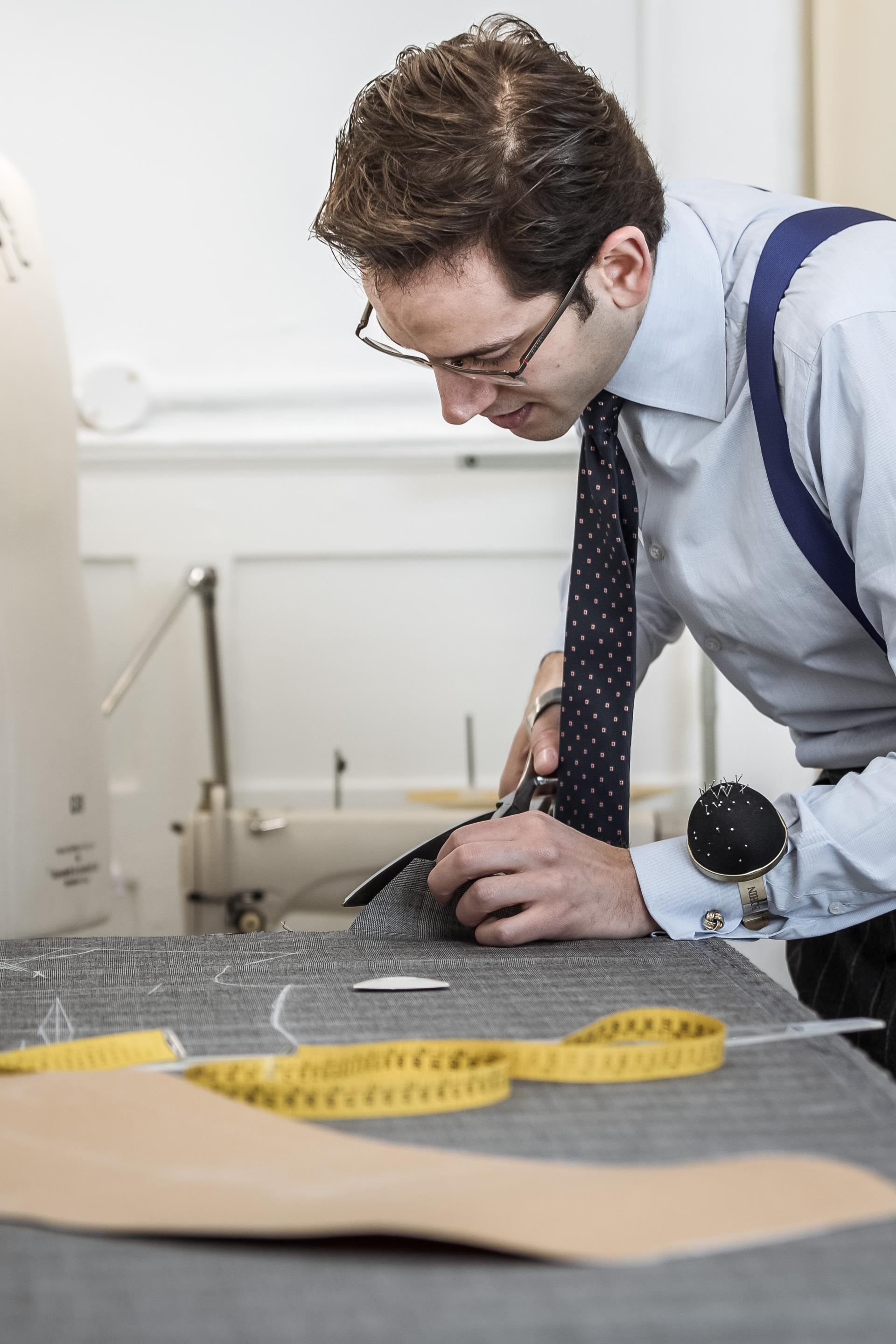 What does Savile Row mean to you personally?
Savile Row is home to some of the best tailors in the world. That makes coming to work every day a privilege and there is always a new experience or something to learn.
My grandfather started his tailoring career here on Savile Row and I always dreamt to be back doing the same thing; it has been a lifetime goal.
What are some of the more outlandish requests you've had in your career?
One of my old customers wanted me to make him a traditional Victorian bathing suit for a fancy dress party on the beach. I have to say I really enjoyed the whole process of it.
Are you seeing a resurgence in the pinstripe?
There is indeed resurgence in both fashion and ready-to-wear brands adding pinstripe to their collections. Nevertheless, in traditional tailoring, pinstripe suits have always been a classic – a go-to cloth of choice. There are so many varieties of pinstripe cloths to choose from that the possibilities are endless – from making something very bold to something with just a hint of pattern and texture.
What three suits should every man own?
First of all, when a customer is embarking in the new adventure of getting a bespoke suit, our job is to guide customers to choose a style that best suits their lifestyle.
I would start by advising on a plain or very fine-pattern dark navy suit. Then I would propose a classic grey suit – again it could be plain or with a very fine pattern. And a third choice would be a midnight navy blazer and grey trousers.
The three options are ideal for almost all day-to-day meetings and events – these are my sartorial 'must haves'.
What's your style bugbear?
When a customer doesn't wear their bespoke suit, but instead keeps it in the wardrobe to be worn very few times or on 'special occasions'. I love the suits that I make to be worn and used.
COVID-19 will obviously have long-lasting repercussions for every industry. How do you think it will affect yours?
Even before Covid-19, customers were more concerned than ever as to where the fabric comes from and where the suits are made.
I think people's inquisitive nature and having insight to the entire process will be more front of mind than ever before.
I am hopeful that bespoke tailoring won't be affected too much, as the service is very exclusive and private between the tailor and the customer.
But there is no doubt that we will have to adapt to new ways of working to ensure we evolve – and ensure the best safety of everyone that shops and works with us.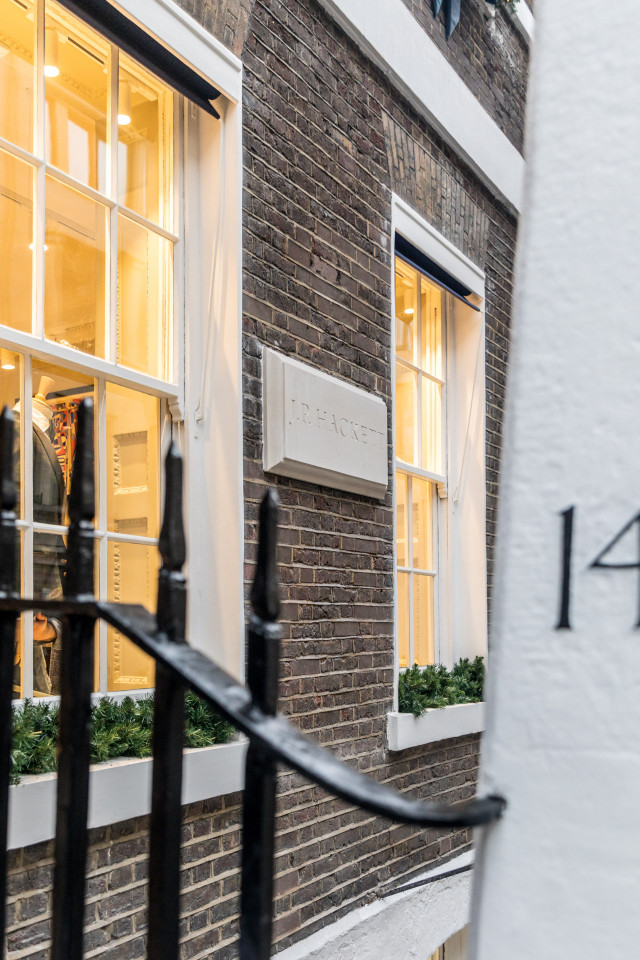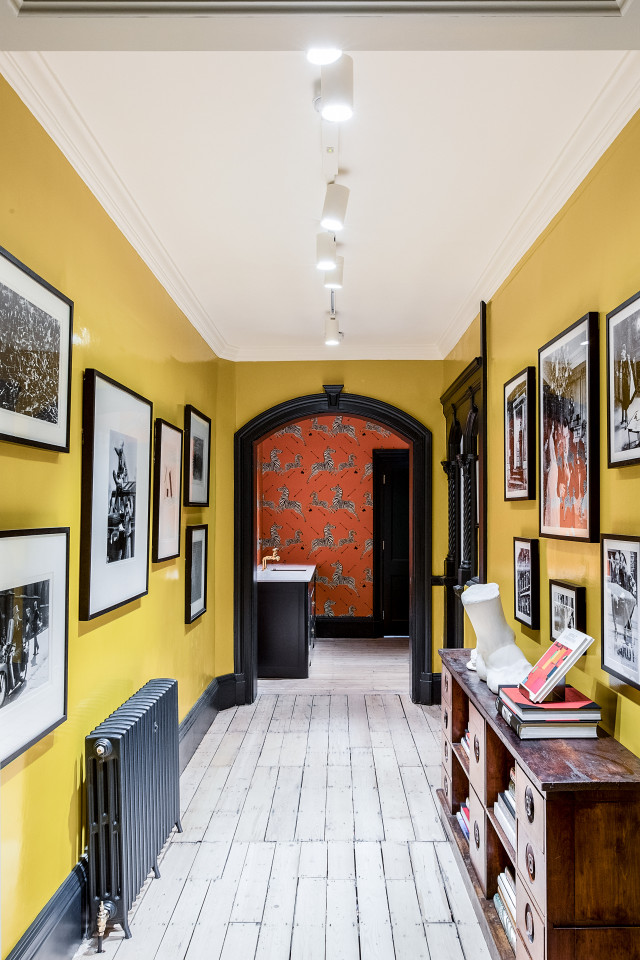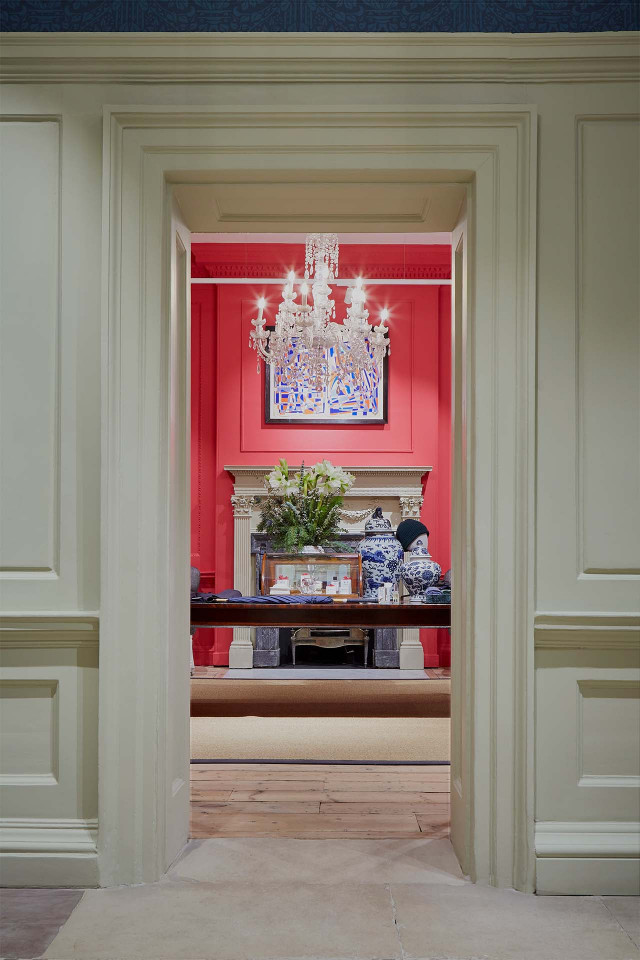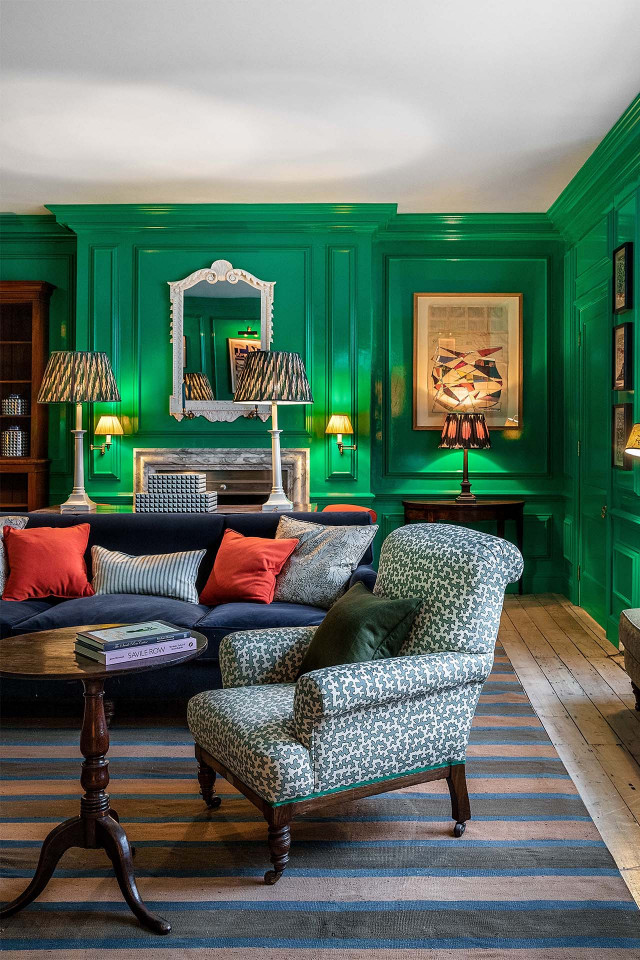 J.P.Hackett No14 Savile Row, W1S 3JN, 020 3696 9061. For more information, see hackett.com