The city of Florence is a pretty stylish place. Maybe it's just the way the Tuscan sunlight falls, maybe it's the influence on the locals of its medieval architecture and the astonishing art collection housed in the local galleries, but this place seems to have a little extra something over other Italian cities, which, let's face it, aren't exactly found wanting in this regard.
Whatever the reason, the style bar here is exceptionally high, and twice a year it is raised even further as the city plays host to Pitti Uomo.
Pitti Uomo has been held in the city since 1972, and these days generally slots between the London and Milan Men's Fashion Weeks. The most recent edition, held from the 11-13 January this year saw in excess of 8,000 guests view collections from around 550 brands.
Buyers, writers, models and passionate menswear enthusiasts descend on the city not just to see, but to be seen: the street style that goes along with Pitti is now as famous as the show itself. Edition 101 may still have been more subdued than the organisers would have liked, but the ancient fort in which proceedings are held was still abuzz with excitement at the new directions in which menswear is heading.
The main theme running through the collections on show was a desire to return to dressing well – after two years in work-from-home, sweatpants-clad purgatory – but to do so with more joy and flamboyance, and less adherence to outdated rules than before.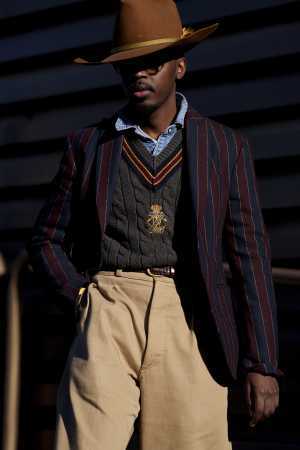 Dress codes everywhere are relaxing, and London is no different. More and more people are looking to dress for life both in and out of the office in a way that embraces tailored elegance, but does so in a more relaxed manner, and with more scope to express individuality.
Relaxed tailoring is something the Italians have been doing for years, and some of the finest examples seen at Pitti came from Italian brands now making their way to London.
Caruso has at the core of its new collection the concept of 'Playful Elegance', and its garments provide exactly that. Its flagship products are its jackets; fully canvassed, light and mobile, and astoundingly comfortable. These are clothes made to be worn with joy, and the colourways on show were somehow simultaneously reserved and lively.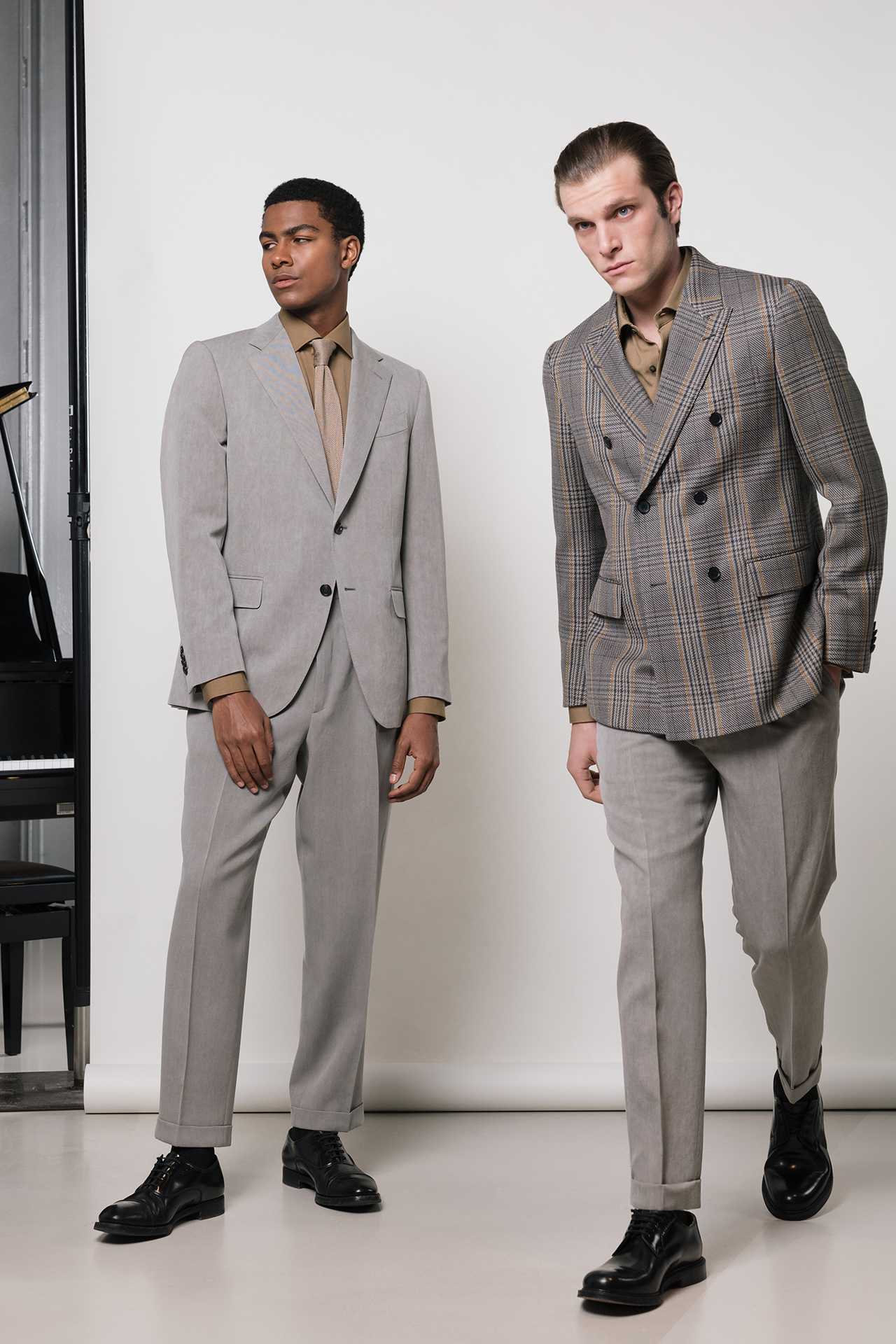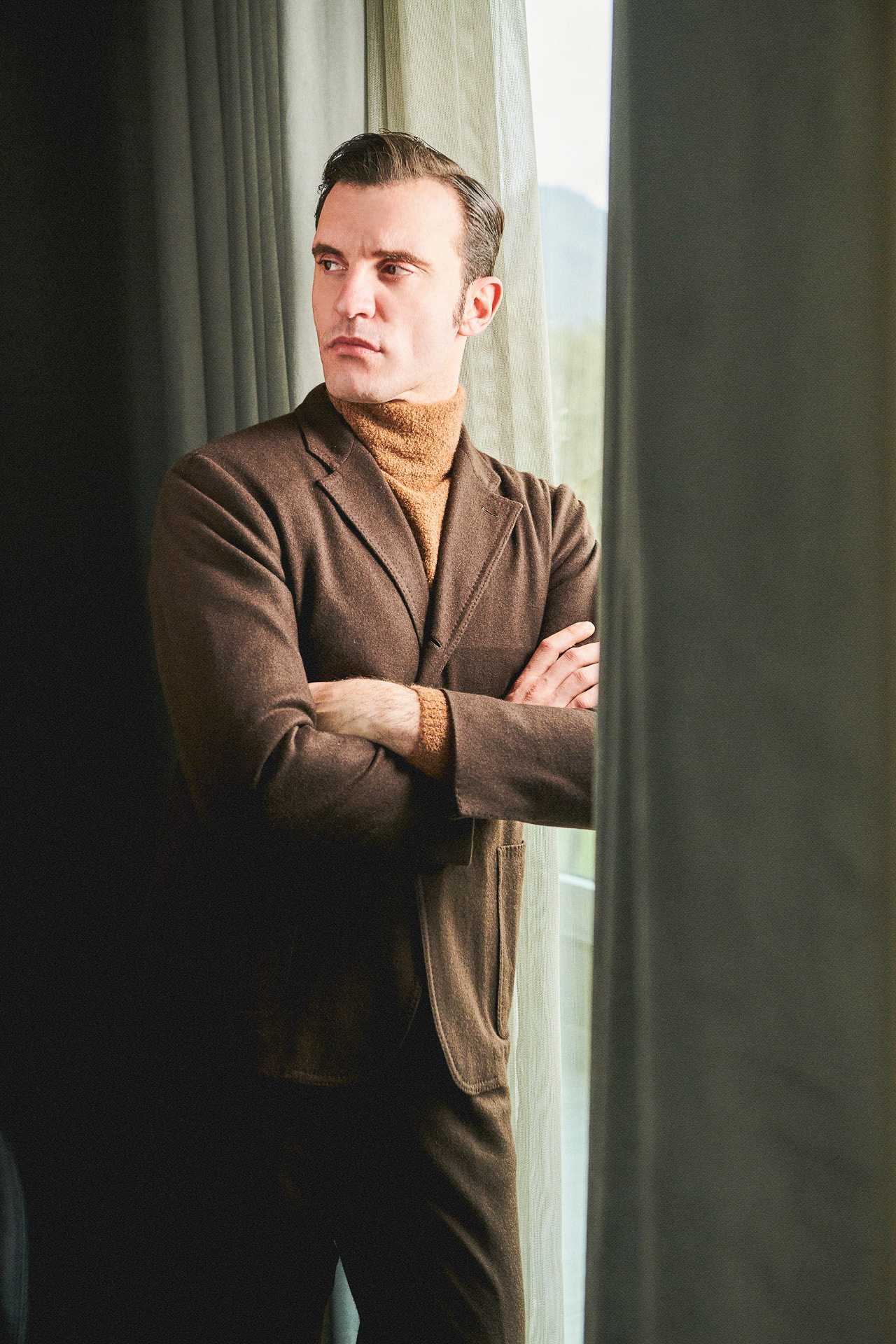 Stile Latino was founded in 2005 by Vincenzo Attolini with the philosophy that suits should be a "second skin", which could be worn to a business meeting in the day then directly to an event at night. Its FW22 collection features classic suits in blue and brown that can easily be broken into separates for the weekend, alongside cashmere knits suitable for any time of day.
It is not only the Italian brands who are embracing this more modern view of suiting: Scotland's Walker Slater, Edinburgh-based purveyor of fine tweeds, was also on hand to showcase its own versatility. Tweeds in new and vibrant colourways, which can be purchased as separates or as full three-piece ensembles to be broken up by the wearer, sat alongside soft flannels in tones of green.
Of course, few of us are in suits seven days a week. And there was plenty to cater for more casual moments.
English luxury outfitter Connolly presented its Sporting Collection, including a particularly sumptuous shearling hoodie. Richard J Brown, a Milanese brand dedicated to elevating the simple pair of jeans to a sartorial garment, has woven cashmere into its denim to create the softest jeans I've ever encountered.
Cashmere is also key to the offering of Pashmere – the name is a bit of a clue – it champions the idea that using the highest-quality fibres means your garments are not only longer-lasting, but seasonless.
As well as traditional knits and sublime outerwear, this historic brand from Perugia has perfected the cashmere tracksuit – if you insist on going full loungewear, there's no reason to sacrifice full luxury.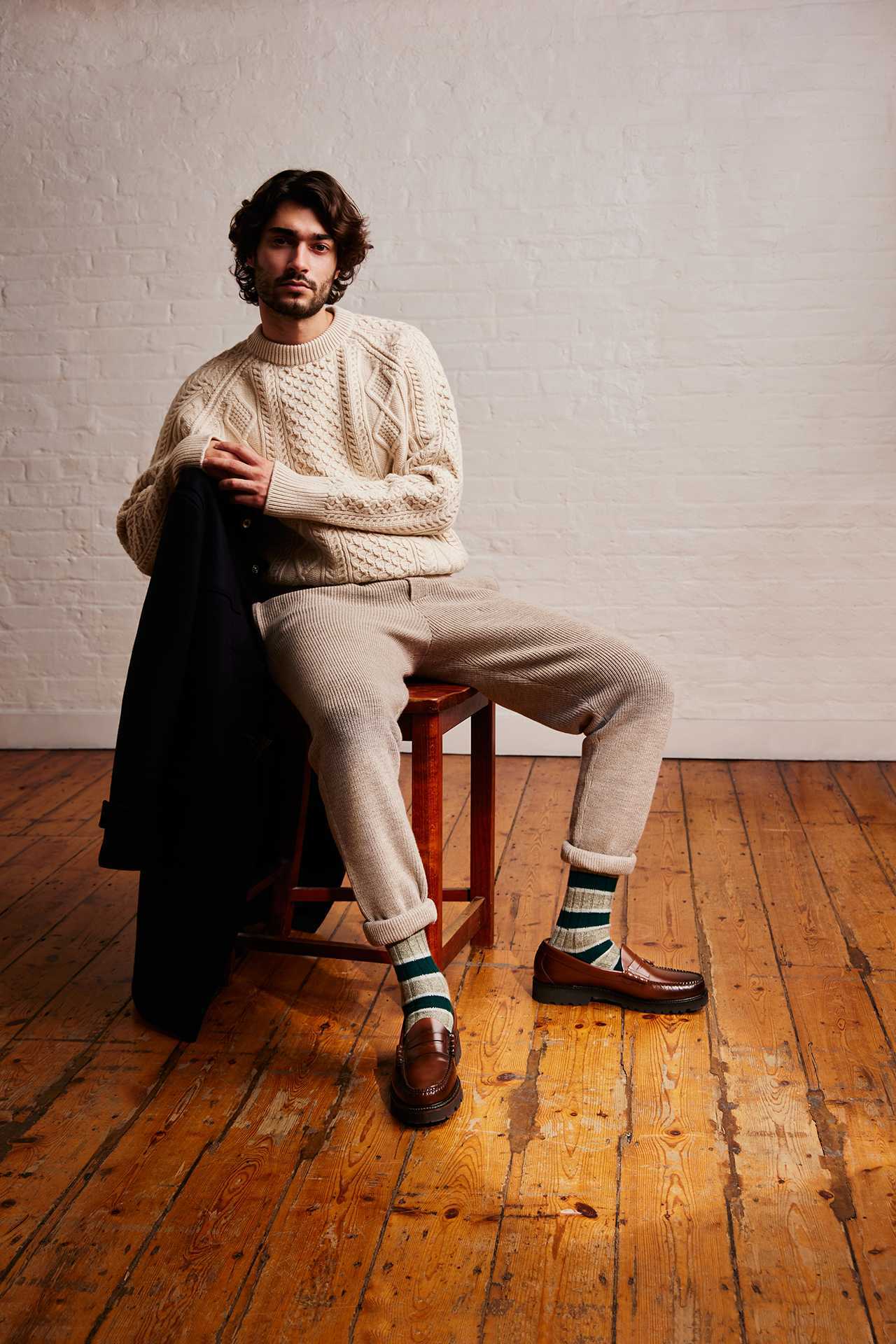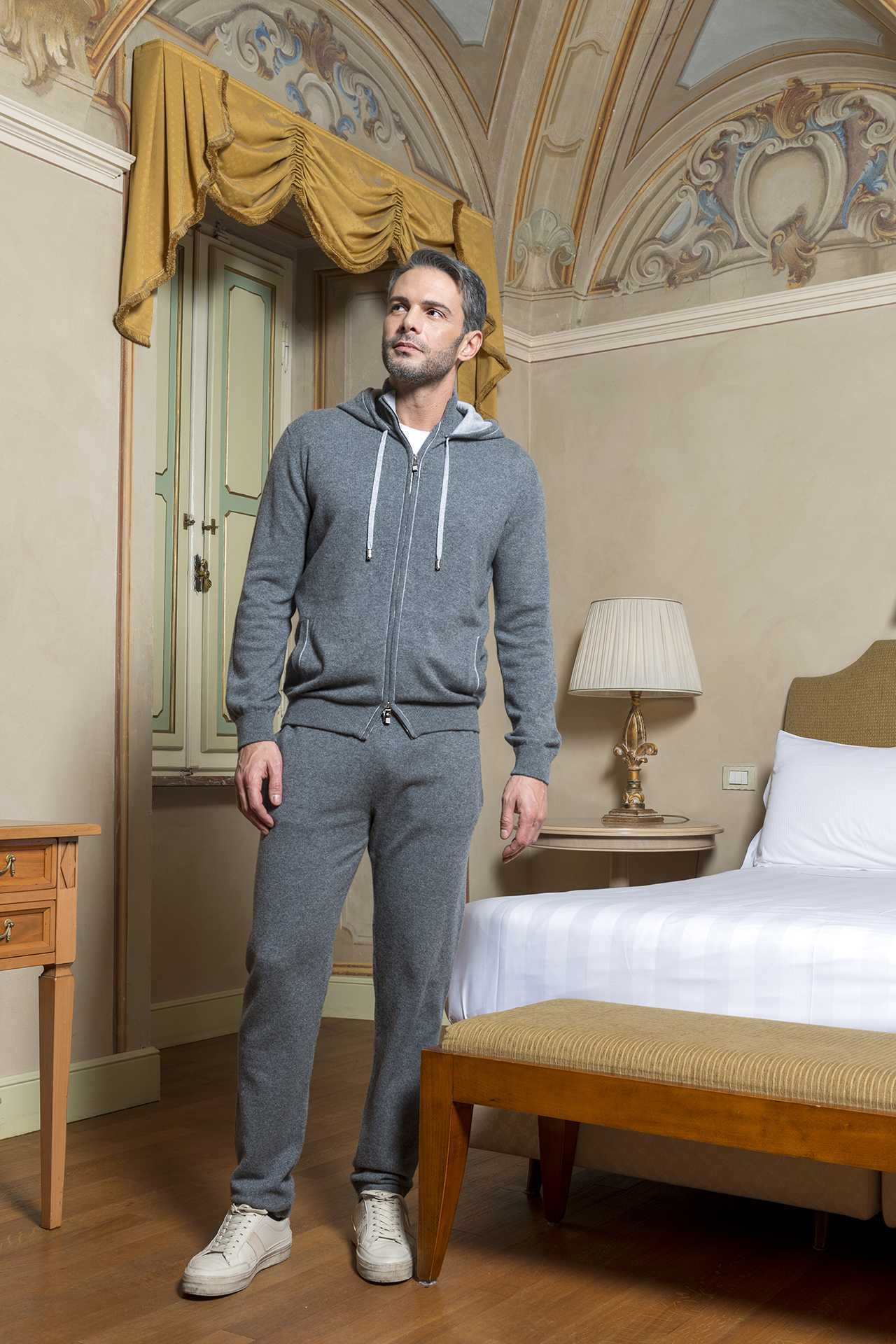 The most eye-catching knitwear on show was also the most sustainable: Waste Yarn Project takes the little bits of material left over by luxury brands' production and uses the spin of a wheel to determine how they're matched up. The brand's creator, Siri Johansen, has been designing knitwear for those same luxury brands for more than ten years, and has now found a way to use the leftover material she saw piling up in their factories to create one-off items in playful and unique colour combinations.
As fun as they are, those combinations aren't necessarily for every day. While dress codes may be relaxing, they haven't gone away altogether. Accessories, then, are the perfect means of introducing a bit of character to your wardrobe without going too far, and there were plenty of options on show in Florence.
Serà Fine Silk has designed eye-catching pocket squares and ties in patterns inspired by the characteristics of the fine wines, beautiful islands and classic gardens of Italy. Its stand also features a brand-new collection of wonderfully elaborate silk pyjamas – perhaps not quite office-wear yet, but impressive nonetheless.
At the other end of the outfit, heritage English brand Pantherella has been famed for its socks since 1937, and the new collection it introduced has plenty of cheerful options in a range of fabrics. The sight of a bit of colour between the trouser and shoe will break up even the most sombre of business looks.
One of the easiest ways to add panache to your look, and one which is returning more often to our streets with every passing year, is a fine hat.
Borsalino was the brand chosen by Humphrey Bogart in Casablanca, so is a worthy selection for anyone else, and the range it had on display at Pitti was extraordinary. Classics in muted tones sat alongside more daring versions, all handmade at the factory in Alessandria. The devil is in the detail, and the intricate and inventive designs used along the hat bands are what set Borsalino out from the crowd.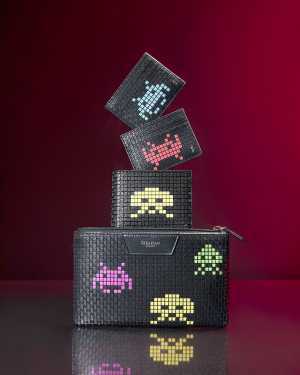 That attention to detail practised by the most stylish among us will also extend to the luggage we carry when necessary, and the brands which did it best did not waste the opportunity to show their upcoming products.
The hand-woven leather Mosaico of Serapian has been mesmerising onlookers for over 100 years, and the new Space Invaders series will bring a little more whimsy to their classic aesthetic. Each piece is customisable, or you can even go fully bespoke if you wish.
A little more reserved, but no less elegant, is Biagini. Its New Wave collection is timeless and elegant; a wonderful bottle-green briefcase the highlight.
One thing was made clear above all else by Pitti Uomo 101: the desire to present ourselves well still burns brightly. The way we dress is key to our self-expression, and while we may have briefly enjoyed the sweatpants moment, it was just that: a moment.
An increasing importance is being placed on freedom of choice when it comes to our professional wear, but that choice need not be exercised at the expense of elegance. Luckily, we can turn our eyes twice a year to Florence to find inspiration for our choices. I already can't wait to go back in the summer.