The idea of a tailoring trunk show is not a new one. For hundreds of years artisans have been setting up shop in luxury hotel suites around the world in order to widen their customer base.
The trunks themselves, packed with swathes of fabric samples and boxes of buttons, may have been largely replaced by more modern luggage, but touring foreign cities remains a lucrative source of custom for plenty of sartorial houses from many nations.
In the age of social media, these tours have a valuable secondary purpose, as they allow the travellers to generate content and buzz which presents them as in demand around the world, enhancing prestige and generating new business at home as well as abroad.
London's cohort of tailors, particularly around Savile Row, is famously large and varied. Despite the glut of top-quality operators available to those of us lucky enough to live here, many businesses still come to London from all over the world to visit clients, and see enormous success doing so.
One of the most regular is Sartoria Dalcuore, who make the trip over from Naples at least twice a year. Taking over a section of the wonderful Stafford Hotel in St James's – itself a historic menswear locale – they see a wide mix of regular devotees and first-time buyers, many of whom have discovered Dalcuore's work on Instagram.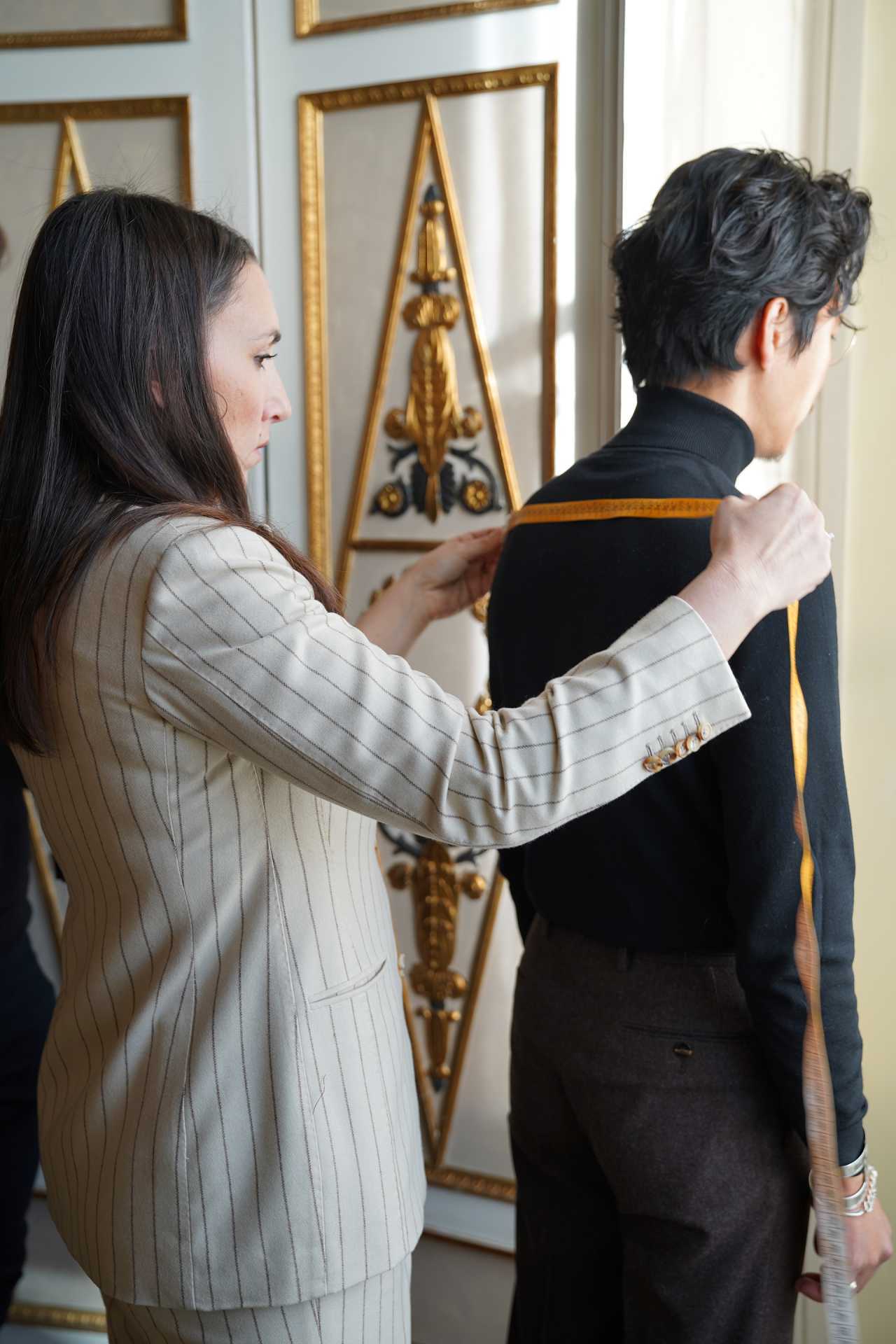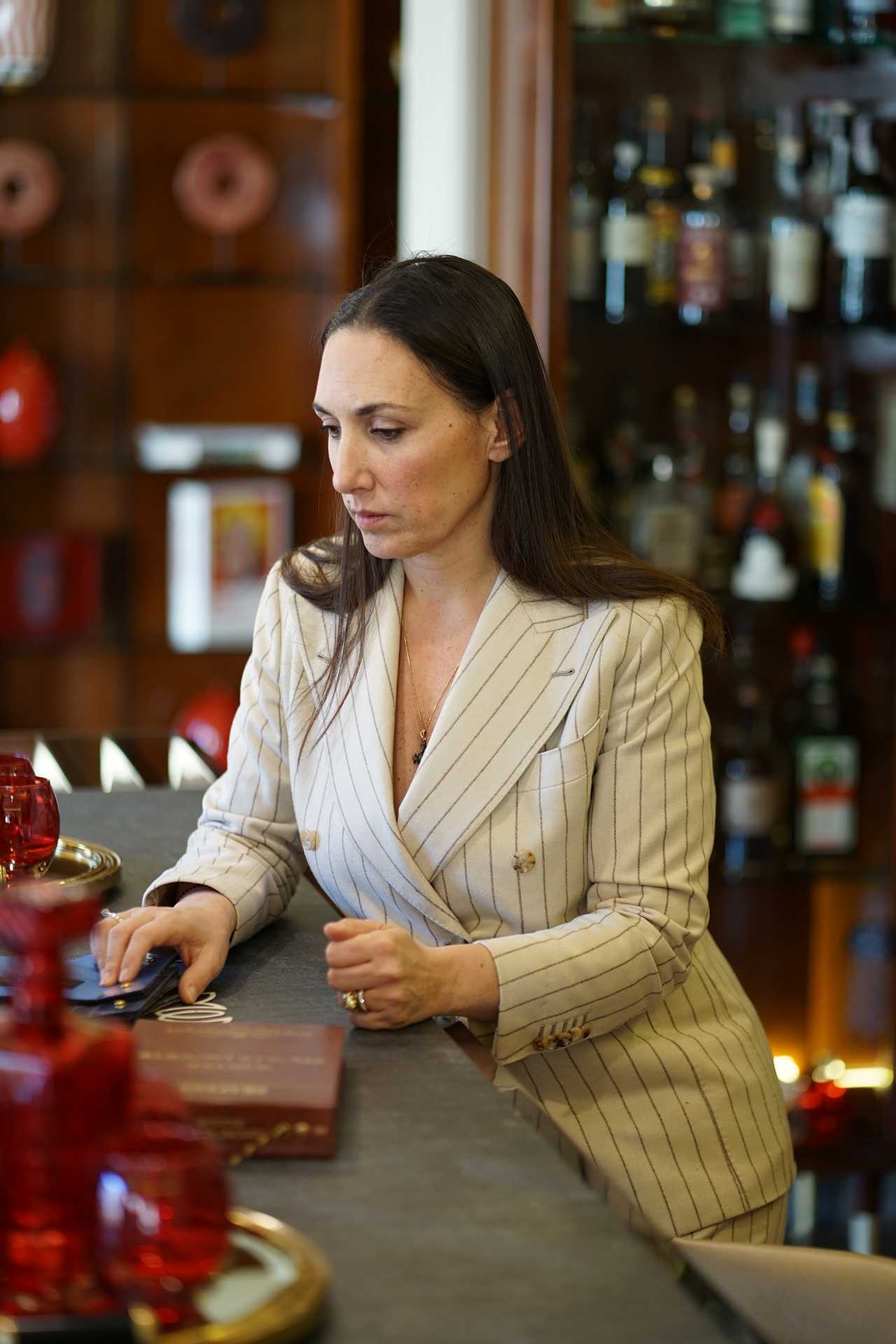 The husband-and-wife team of Cristina Dalcuore (daughter of the founder, Gigi) and Damiano Annunziato see London as one of the most important stops on their regular global tours.
Damiano takes care of the business side of things, while his wife follows in her father's footsteps to create the garments. "We have a lot of loyal clients who see us in London, and most come to us for our version of traditional Italian tailoring." he explains. "Customers in London are more adventurous than our clients in other cities, and they come to us to deliver a style of suiting that they might not easily find here."
This sentiment, that the London customer is perhaps more daring than in other cities, is echoed by Buzz Tang, co-founder of Hong Kong-based tailor The Anthology.
"I think some places are still fairly traditional, like New York for example, but in London I feel there is an artistic crowd who only dress for themselves. Even if they work in corporate [settings] they still have that flexibility."
Despite being a very young business – they only began operating in 2018 – The Anthology has already developed an impressive following in the international market – from its two properties in Hong Kong and Taipei, it has produced garments which ship across the world, and its bespoke tours to London, New York and Japan are well-attended.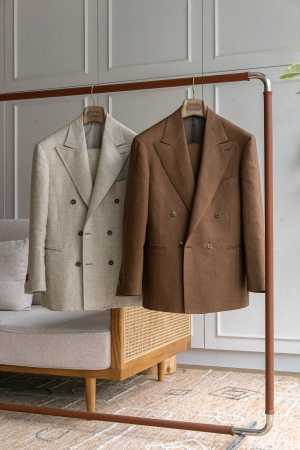 It stands to reason that if a person has admired, and decided to adopt, a style of dressing from a different culture they would find experts from that culture to make it happen. This could ordinarily prove problematic and expensive, with travel and accommodation added on to the usual cost of commissioning a bespoke outfit; thankfully, the habit of the best practitioners coming to London instead removes that from the equation.
Style enthusiasts in the capital can now cherry-pick from some of the best makers on the planet, in a variety of disciplines, without really having to leave Zone 1.
Of course, not all the tailoring traffic in London is inward. Savile Row is, after all, still considered the mecca of bespoke menswear, and many of its residents travel far and wide to offer the quintessential English suit.
Richard Anderson is one of them – his eponymous studio has been at No. 13 Savile Row since 2001, and recently his daughter Molly joined the family business to further develop the bespoke offering for women.
"We have a very good relationship with our international customers, and travel a lot to Japan in particular. Tastes there are still very much geared towards conservative business suits, in navy and grey, and a Savile Row tailor is who they want to create it for them."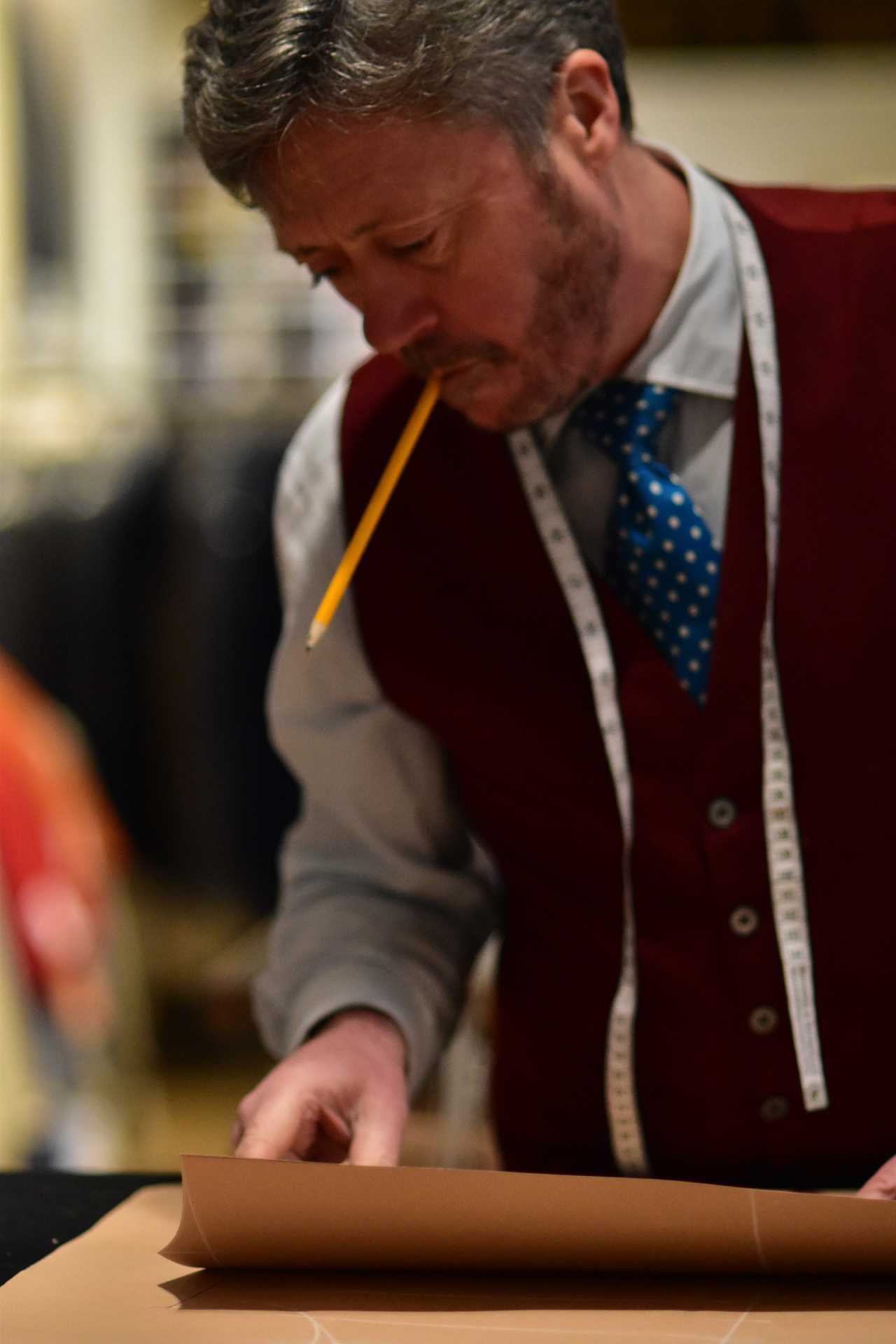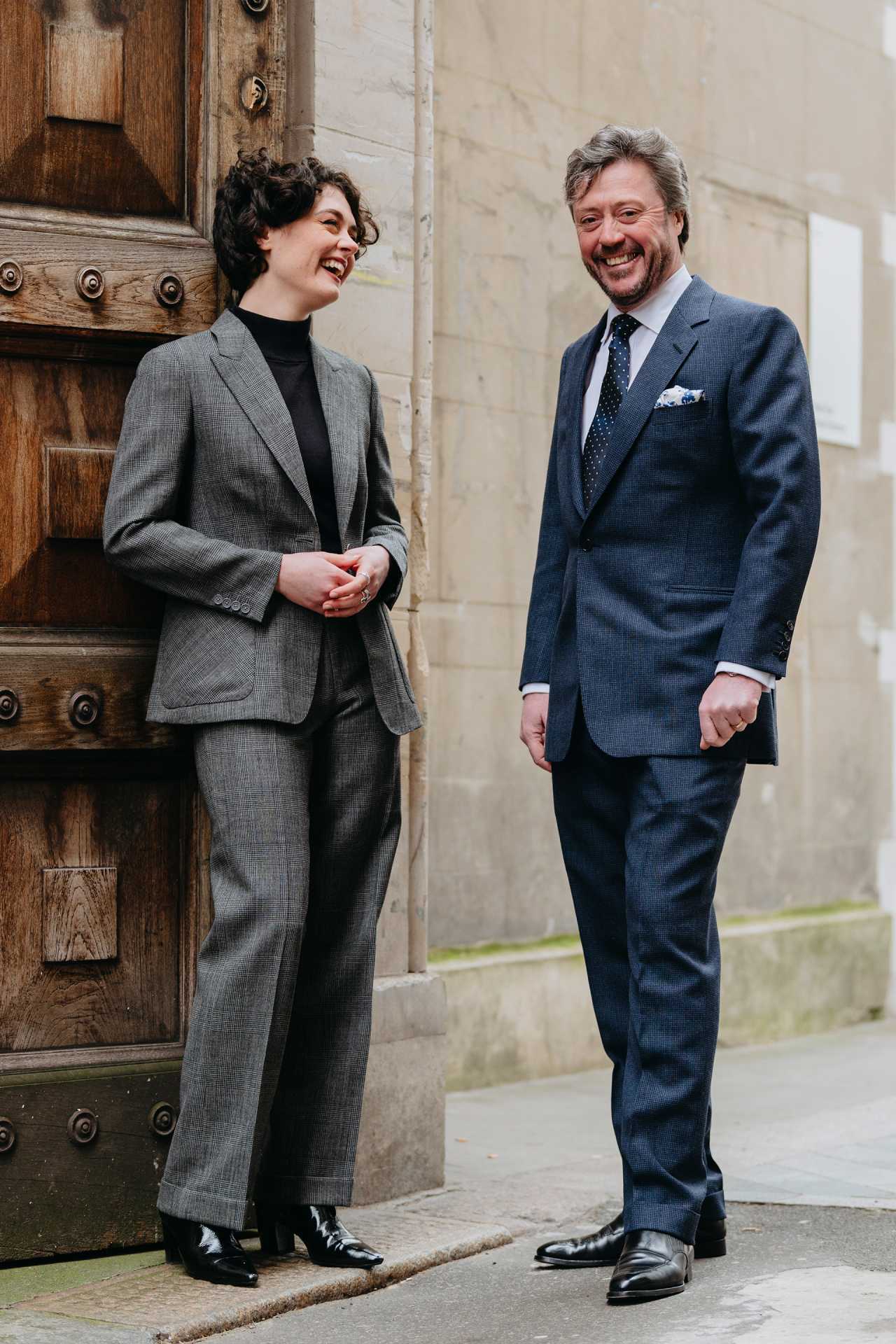 Across the street from Richard's sprawling set up is the new shopfront of Row stalwart Edward Sexton, where the creative director of the brand, Dominic Sebag-Montefiore [pictured at the top of the article], can usually be found.
Under Dominic's guidance Sexton has become part of The London Collective, a group of boutique London brands aiming to promote Savile Row through a series of visits to major cities in the United States and beyond.
"The idea of The London Collective is that clients can shop their whole outfit, all by London bespoke makers, in one appointment," Dominic describes.
"We work together to promote each other's offerings – we might make suits for a long-standing client who then asks us to recommend shoes to go with them. We can confidently tell them that our colleagues on the trip have exactly what they need."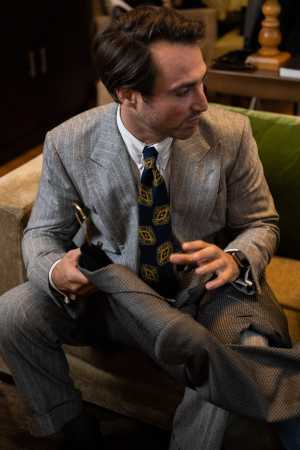 The colleagues in question are Gaziano & Girling, creators of exquisite bespoke and made-to-order shoes since 2006 and the next-door neighbours to Sexton on The Row. The rest of the Collective comprises Budd Shirtmakers and luxury spectacle firm EB Meyrowitz, ensuring a truly head-to-toe experience for the customer.
The idea of tailors from overseas visiting a city generally considered to be the birthplace and modern home of bespoke tailoring may seem a touch redundant – why travel to a place and attempt to sell them something they already have in abundance?
The reason lies in the wonderful diversity which has evolved in men's tailoring over time.
The look and feel of a suit by an Italian maestro like Sartoria Dalcuore, or a progressive and modern Asian house like The Anthology, is not the same as a traditional English version, and to have the option of both allows the dresser to express themselves more fully through their wardrobe.
or the aficionado, taking an appointment with a visiting trunk show could well be the natural next step on your sartorial journey.
For those just starting out down that path, there are makers on Savile Row so well-regarded they are asked to cross the planet, and they're waiting for you to drop by.
Sartoria Dalcuore is at The Stafford hotel in winter and summer – head to sartoriadalcuore.com for appointments. The Anthology is in London twice a year – head to theanthology.net to book.