Orson Welles has a lot to answer for. His monologue in the Third Man may be a contender for the greatest in cinema but it dealt Switzerland a vicious slap across the cultural chops, one that still resonates in popular imagination. I'll save you the Google:
"In Italy for 30 years under the Borgias they had warfare, terror, murder, and bloodshed, but they produced Michelangelo, Leonardo da Vinci, and the Renaissance. In Switzerland they had brotherly love – they had 500 years of democracy and peace – and what did that produce? The cuckoo clock."
Two points. Firstly, this is untrue. Off the top of my head, Switzerland has produced Lindor, Roger Federer, and an awful lot of watch brands. To those who argue horology should count as a single category: send a Patek Phillipe to the Square Mile office and I'll be happy to mail a cuckoo clock the other way.
Secondly, when choosing the next holiday destination, do you go to the land of brotherly love or opt for warfare, terror, murder, and bloodshed? It's a no-brainer: warfare, terror, murder, and bloodshed are not enjoyable experiences. Trust me on this – I've done a lads' trip to Kavos.
(Bonus third point: Switzerland didn't even invent the cuckoo clock! It originated in the Black Forest region of Germany. Of course this arguably reinforces Welles's point, but then the poor chap never got to see a Federer forehand – far more swoonsome than Mona Lisa's stupid smile.)
Of all the Swiss cities, Geneva is probably most attractive to the casual traveller. It isn't the largest (that's Zurich), nor is it the capital (Berne, weirdly), or the one with the massive watch festival (Basel), but it's the most beautiful, the most refined – like a classier version of Monaco. Admittedly, being a classier version of Monaco is a bit like being a more emotionally available version of a call girl, but who can fail to fall in love with a call girl if you're paying her enough?
Sail Lake Geneva on a summer's evening. Sunlight gleaming on the water. Alpine peaks looming against the purple sky. The billboards of every premium watch brand in existence decorating the shoreline. Your waiter arriving with the amuse bouche.
Yeah, the gourmet cruise is where the Genevan good times are at. It takes place on this beautiful Belle Époque steamboat called Savoie and runs you around the lake, departing in the early evening and returning in darkness. On the banks of the lake you'll see all these incredible houses and chateaus, the retirement homes of the rich and happy, as picture-perfect as a Wes Anderson set. Brotherly love never looked so aspirational. (Sorry, Orson.)
(Alternatively, if you prefer your water sans boat, the Baths of Pâquis is a section of lake open for public swimming. Manfully stick to your breaststroke as Swiss eight-year-olds do backflips off the diving board overhead.)
However if you want Geneva at its most postcard, you need to visit the district of Carouge. Known as Geneva's Little Italy, the Mediterranean architecture is a legacy of the King of Sardinia, who built the then-city in the mid-18th century. (Not single-handedly, one assumes.) In 1816, Carouge was assimilated into Geneva, but it retains a relaxed, bohemian aesthetic almost surreally detached from the rest of the city – you feel as though you've crossed a border rather than taken a tram. There are outdoor cafes and shady terraces and gardens and a market and a church and basically everything you ever wanted for a leisurely Saturday abroad.
Shoutout to my guide through Carouge, Mrs Gianna Loredan. Your appreciation of an area is improved immeasurably if you source local expertise, and Carouge is certainly an area worth appreciating. My travelling companions skipped the tour to rise at dawn and hike up a nearby mountain. My travelling companions are idiots. (No offence, guys.)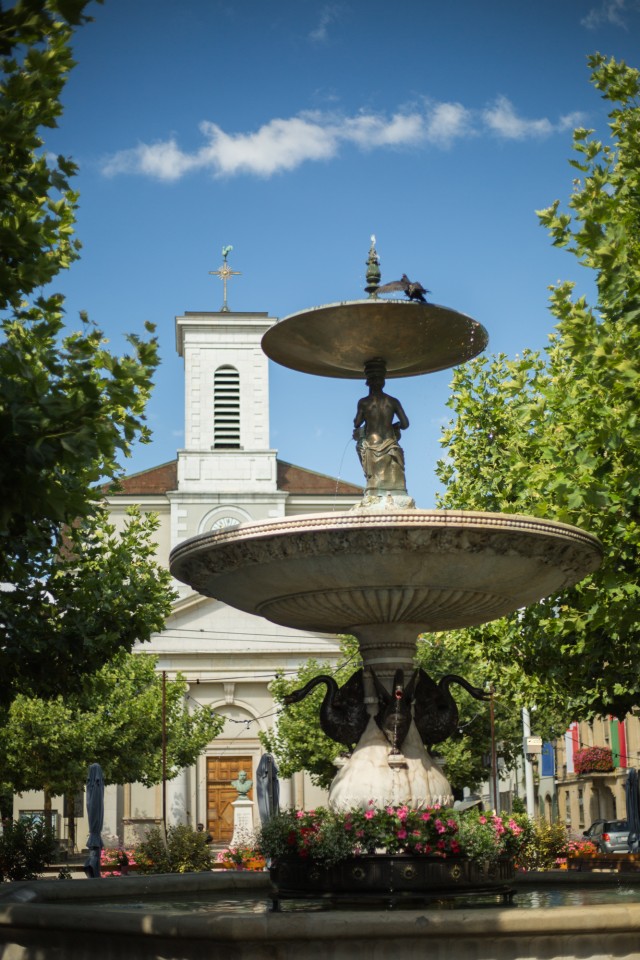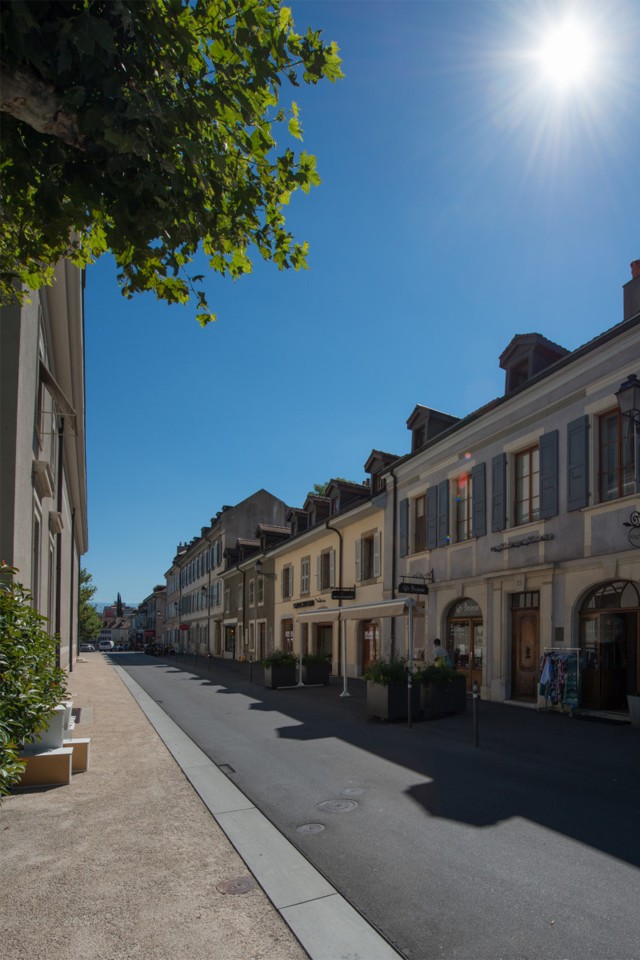 Of course it would be remiss not to explore the beautiful alpine countryside that surrounds the city. The only issue with alpine countryside is the topography tends to be a tad hilly – cycle if you wish to cycle, but maybe pack a defibrillator in the rucksack. Alternatively, hire an electric bike and glide up the most unforgiving of ascents with the ease of Bradley Wiggins off his face on triamcinolone. Spared from huffing and puffing (that damn asthma) you'll be better able to appreciate the rolling hills and golden wheat fields spread across the landscape. (Theresa, is that you?)
Combine your journey with a spot of wine tasting at Domaine Les Perrières. Located in the village of Peissy, this family-owned estate has been making wines since 1794. Stroll through the ridiculously picturesque farmyards and then retire for a tasting indoors. On departure, you'll once again be grateful the electric bike does most of the peddling for you.
Want to relax? Pay a visit to Bain-Bleu Hammam & Spa. This shadowy haven of tranquility boasts jacuzzis, whirlpools, massage treatments, and swimming pools both subterranean and rooftop. A full Hamman experience unfolds over 90 minutes: you pass through six different stages, and lie down in lots of very dark rooms.


The spa is situated opposite the Restaurant du Parc des Eaux-Vives – which, as those who GCSE French will note, is a restaurant in a park. On top of a hill in a park, to be exact, ensuring fantastic views over the lake while you recover from all that hard spa-ing with a spot of lunch.
One final takeaway about Geneva: it has a weirdly great nightlife. The Eaux-Vives neighbourhood is packed with cocktail bars and quirky drinking dens. Every venue has outdoor seating, so it feels like you're walking through the middle of a street party – a cool street party, rather than your weird neighbours awkwardly making small talk while clutching plastic cups of Pimms.
Here you will find the likes of Little Barrel (cocktail bar, specialises in rum); Yvette de Marseille (very hip, used to be a garage); Bottle Brothers (sounds like a wine bar, actually serves cocktails); and L'Atelier Cocktail Club (take a wild guess). All of these places exist within a five-minute walk of one another, and your appreciation of this will grow with every drink.
In terms of accommodation, you can't go wrong with the Mandarin Oriental – five-star luxury on the River Rhone. It's bang in the middle of town so you'll have plenty of opportunity to peruse the watch boutiques and chocolate shops that everyone makes such a fuss over. You may even find a cuckoo clock or two.


For more information, see geneve.com