The irony will not be lost on you that time is an exceptionally valuable commodity to a watchmaker. There are years poured into dedicated research and development, months and weeks of laborious hand craftsmanship required to bring a new watch to life, and days spent perfecting the mechanical innovations that allow this marvel on your wrist to keep ticking more accurately and longer than ever before.
And after all of that? It takes the average customer a little more than a couple of seconds to make up their mind about whether they're actually going to buy the damn thing. Yup, watchmakers know all about time.
Which brings us to the curious case of CODE 11.59. I say 'curious' because Audemars Piguet broke almost every rule of Watch Marketing 101 when it boldly launched an astonishing 13 new references – featuring six (six!) brand-new movements at their heart – in January 2019. The collection, which had been slowly percolating at Audemars Piguet's Le Brassus headquarters for the best part of five years, was the biggest gear change for the brand since it first launched its iconic Royal Oak sports watch in 1972, so we were told by CEO François-Henry Bennahmias. This was a huge deal.
Big watchmakers don't just drop a whole new collection; there is quiet evolution, rather than revolution. In an industry that has spent the best part of half a century incrementally improving the work of the great innovators of the past, introducing a new family of watches is akin to knocking down a Grade-II listed manor and building an ultra-modern Huf Haus in its place. It's almost unthinkable.
Set with this task, the CODE 11.59 – its name pithily deriving from standing on the edge of a new day – was always going to be a polarising move for the wider watch world.
And so it proved: the media were split down the middle between appreciating the sheer scale of work that had gone into the creation of this fully fledged collection and scratching their heads about whether this new-look Audemars Piguet, with its atypical case and dial construction, would be able to step out of the shadow of the immortal Royal Oak.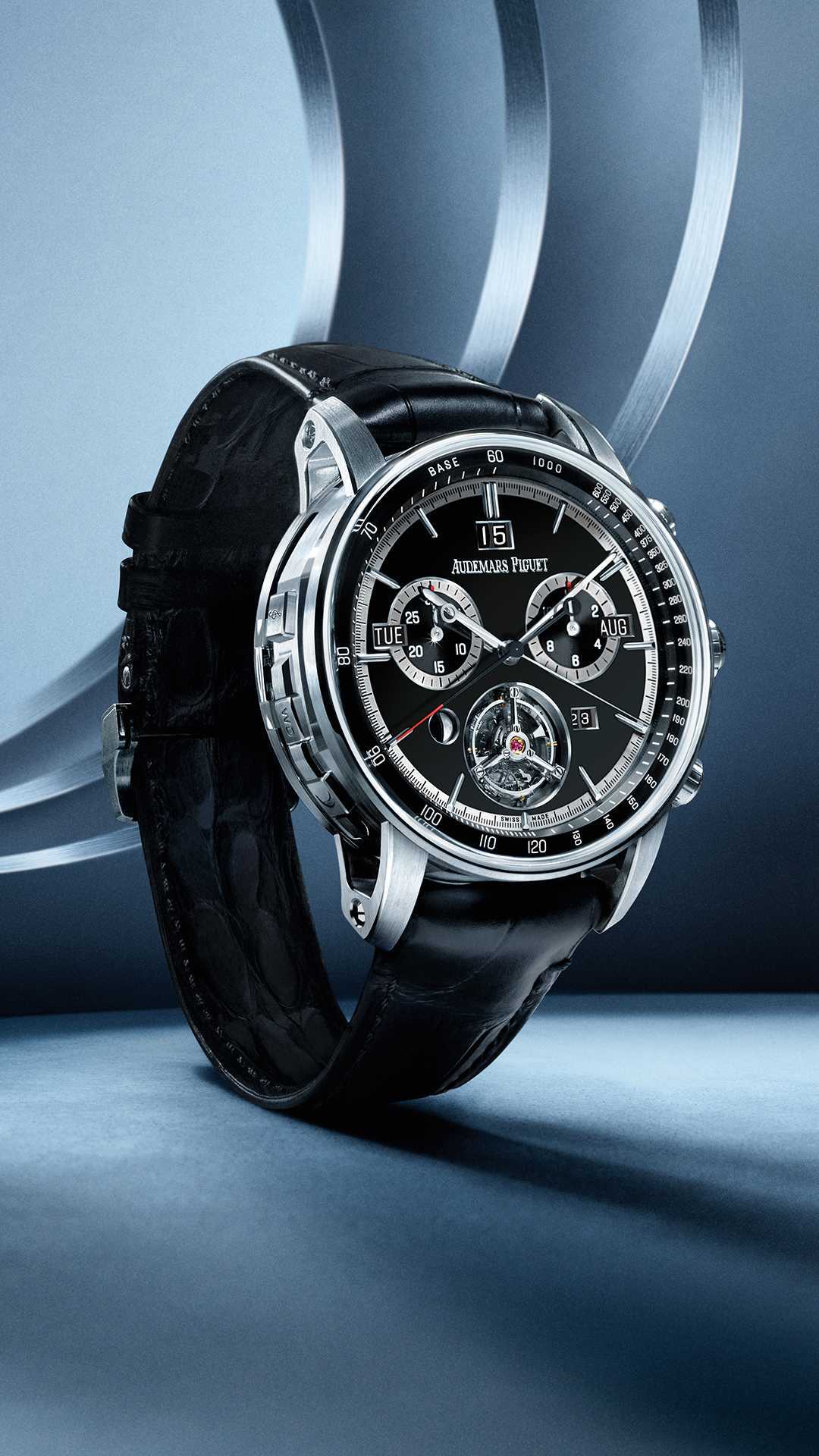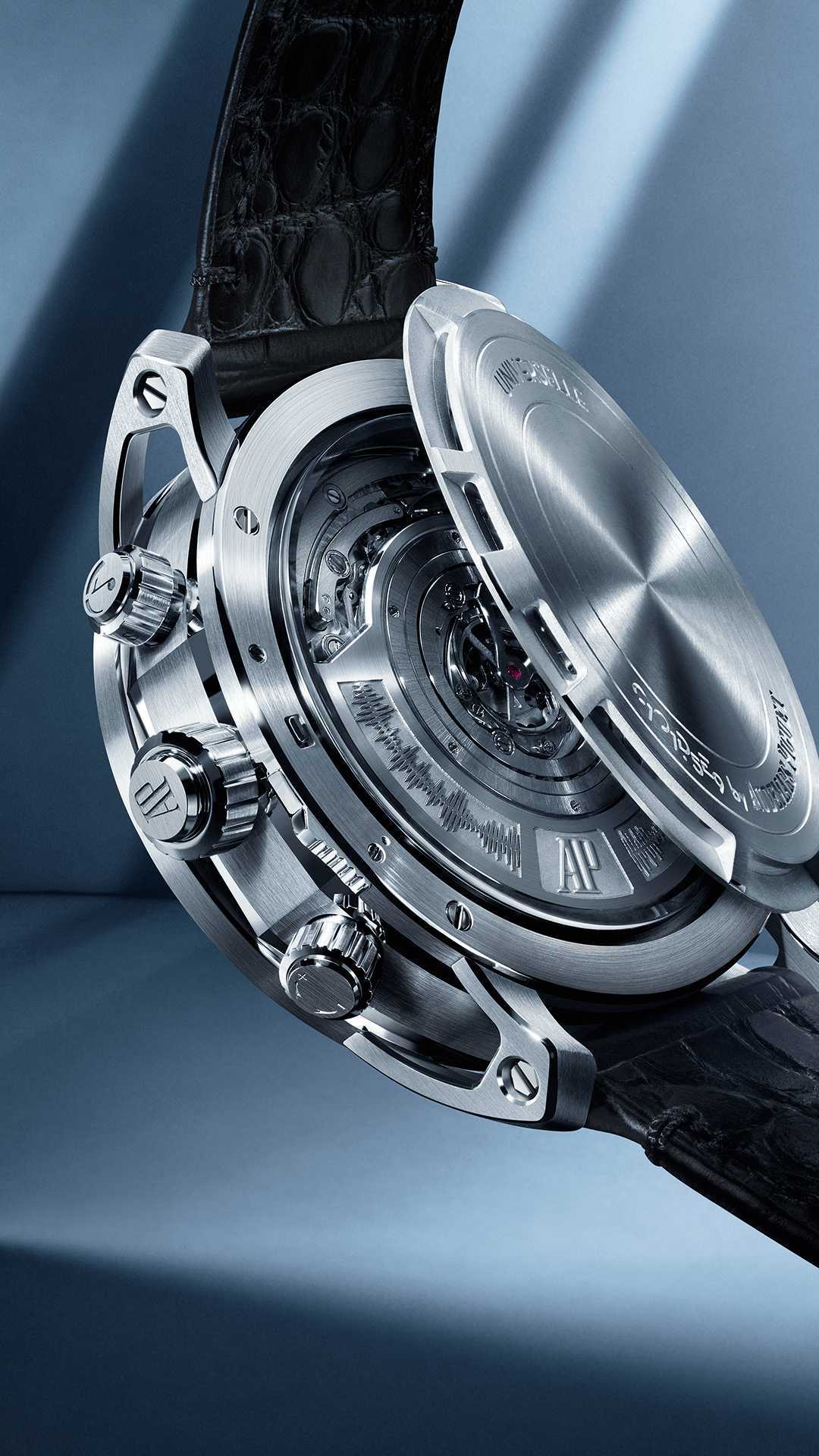 Which brings us back to that funny old concept of time again. Four years on from the fanfare of CODE's initial launch and the collection looks a different beast in 2023. In the intervening years, Audemars Piguet has quietly perfected its youngest child. There have been additional colourways and dial configurations, new complications, and the blending of some heritage that has anchored the collection within the AP family. Last year's return of the Star Wheel, for example, under the CODE 11.59 banner has gone down very well with fans who've long been badgering the watchmaker to return this unusual complication to its ranks.
CODE 11.59 is a different character than its chaotic youth may have suggested. Indeed, as the collection matures it's slowly starting to fulfil its potential – a blank canvas upon which Audemars Piguet can expand on its mechanical excellence outside of the restrictive bonds of its famous sports watch.
The latest creation within the CODE 11.59 is case in point – with bells on. The Ultra-Complication Universelle RD#4 is what AP has defined as its "very first ultra-complicated selfwinding wristwatch" incorporating a quite staggering 40 functions, 23 complications, 1,100+ components, and 17 special technical devices which the brand believe will "[pave] the way for a new generation of R&D movements." In other words, this watch will do everything – other than your taxes. (Much to several MPs' chagrin, no doubt.)
Let's try and figure out what the heck is going on here then. For starters, RD#4 refers to the fact this is the fourth release from Audemars Piguet's research and development department. The previous trio of watches each focused on a particular facet of horological innovation in an effort to go "beyond traditional norms of construction": the Supersonnerie technology unveiled in 2015 (RD#1), the ultra-thin perpetual calendar movement launched in 2018 (RD#2), and the oscillator with increased amplitude premiered on the two Royal Oak Selfwinding Flying Tourbillon Extra-Thin RD#3 models released in 2022. But the Universelle RD#4 goes one better by distilling the R&D team's learnings into one singular timepiece.
The Univeselle, as the name suggests, has it all: a Grande Sonnerie Supersonnerie, a minute repeater, a perpetual calendar, a split-seconds flyback chronograph, and a flying tourbillon, among its various offerings. You won't be shocked to hear this is the most complicated watch the brand has ever created. 'Universelle' is a reverential nod to the Audemars Piguet L'Universelle pocket watch of 1899, itself featuring 26 functions and 19 complications.
It's a lot to take in – and I shudder to think of the user manual required to operate the thing to its full potential – but you've got to take your hat off to AP for what is undoubtedly an exceptional feat of engineering.
There are six push pieces in total, which control every function of the watch without the need for any fiddly tools – a key hurdle in the R&D team's project. On the right side of the case you'll find your typical crown and chronograph pushers, but they're multi-functional: being able to operate the split-second chronograph, but also setting the chiming functions and adjusting the perpetual calendar with just a few twists. On the left side of the case is a pusher dedicated to activating the minute repeater, as well as a pusher each for adjusting the weekday and setting the moonphase.
The CODE 11.59 case, featuring its thin bezel and unusual octagonal midcase (inspired by the Royal Oak, of course), has been expanded a touch here to cram all this technology in – stretching to 42mm in case width and 15.55mm in depth. However, the genius of AP's horological whizz kids is perhaps not that they've managed to cram everything in, but that they've done so in a means that is still tidy enough to be legible to the average user and, perhaps more crucially, look every bit as elegant as any other Audemars Piguet watch.
The CODE 11.59 might have started life as AP's unruly teenager, but as time has passed it has grown up into a worthy addition to the watchmaker's storied lineup. Now, in the form of the Ultra-Complication Universelle RD#4 it appears to have earned its PhD, too.
Code 11.59 by Audemars Piguet Ultra-Complication Universelle RD#4. Price on request. For more information, audemarspiguet.com