At a time when plenty of watchmakers have made the perfectly understandable decision to slow things down in the year of the COVID-19 outbreak, it's certainly interesting to note that Audemars Piguet has sustained a remarkable pace of watch launches. Pandemic? What pandemic?
Having sat down with UK general manager Daniel Compton last year, it's clear that the reason for this is twofold: firstly, consumer demand continues to outstrip yearly supply ("a nice problem to have," Compton admitted to us), but perhaps more importantly AP is spoilt for riches this year in terms of new additions to its fledgling CODE 11.59 collection, a drop-dead gorgeous vintage masterpiece, and one of the most exciting ladies watches we've seen in quite a while.
The independent watchmaker shows no sign of stopping, with more releases scheduled for later in the year. For now, here's everything you need to know…
[Re]master01 Self Winding Chronograph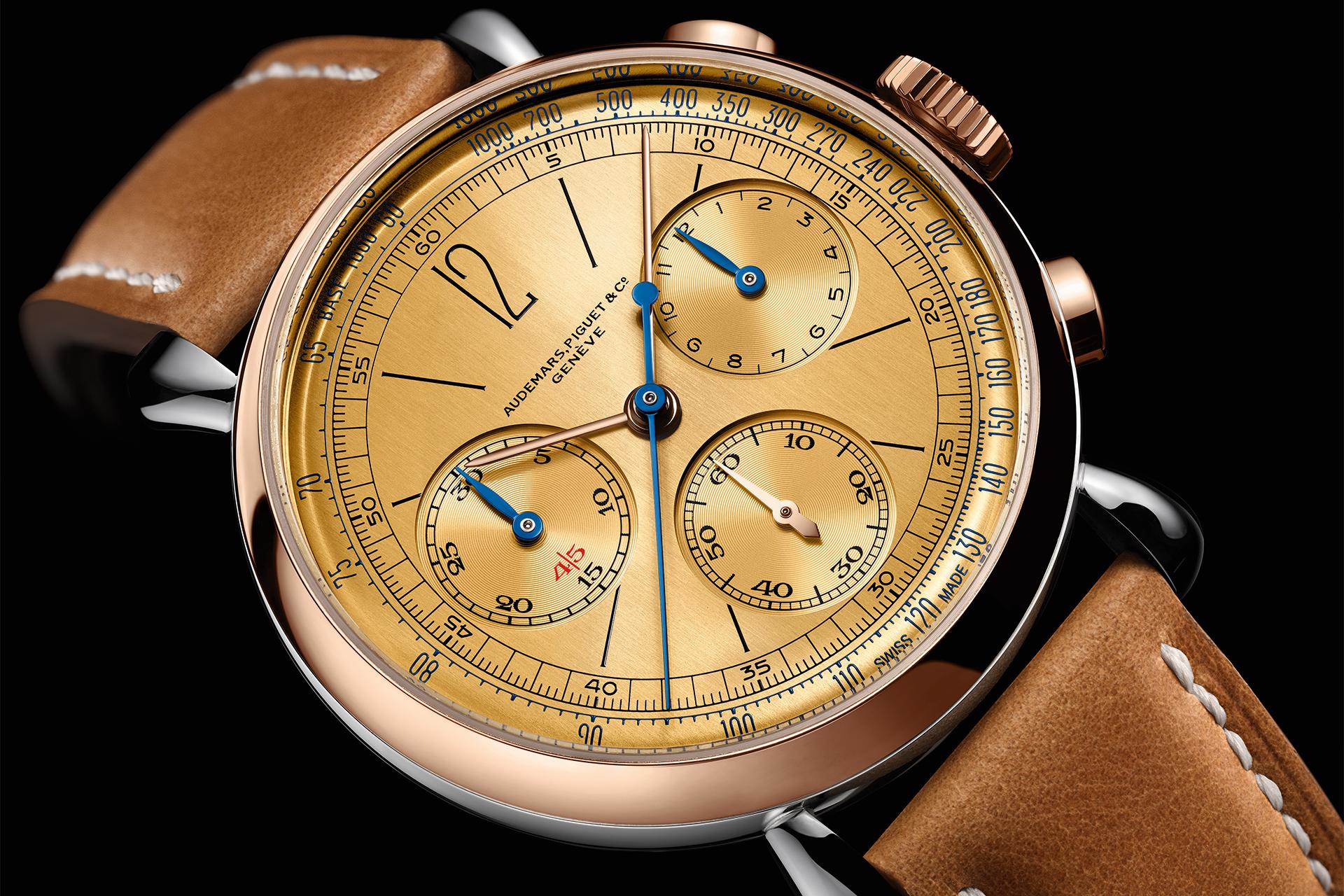 We covered this timepiece as a Watch of the Week back in April but, months later, the [Re]master01 Self-Winding Chronograph is the watch that keeps us up at night. Just look at it – the confluence of rose gold, yellow gold, and steel, the teardrop lugs, that old-school Audemars Piguet font – it's a vintage-inspired dream that we're very glad AP has made a reality.
As its handsome aesthetics elucidate, the [Re]master01 is AP's first foray into the world of vintage-inspired watch design. But it does so with a slight twist. The rather funky name comes from the Swiss watchmaker's insistence that this timepiece is a harmonious blend of the old and the new, as opposed to being a mere historic reissue. So, while we're looking at a chronograph that bears more than a passing resemblance to a two-tone AP watch design from 1943, there's also a few little modernisations (especially the Calibre 4409 flyback chronograph movement) that brings this piece into the 21st century.
Whatever the story behind the concept, it's difficult to get away from just how pretty this watch is. It has a certain voluptuousness that just looks tremendous on the wrist.
CODE 11.59 collection – new dial and case variations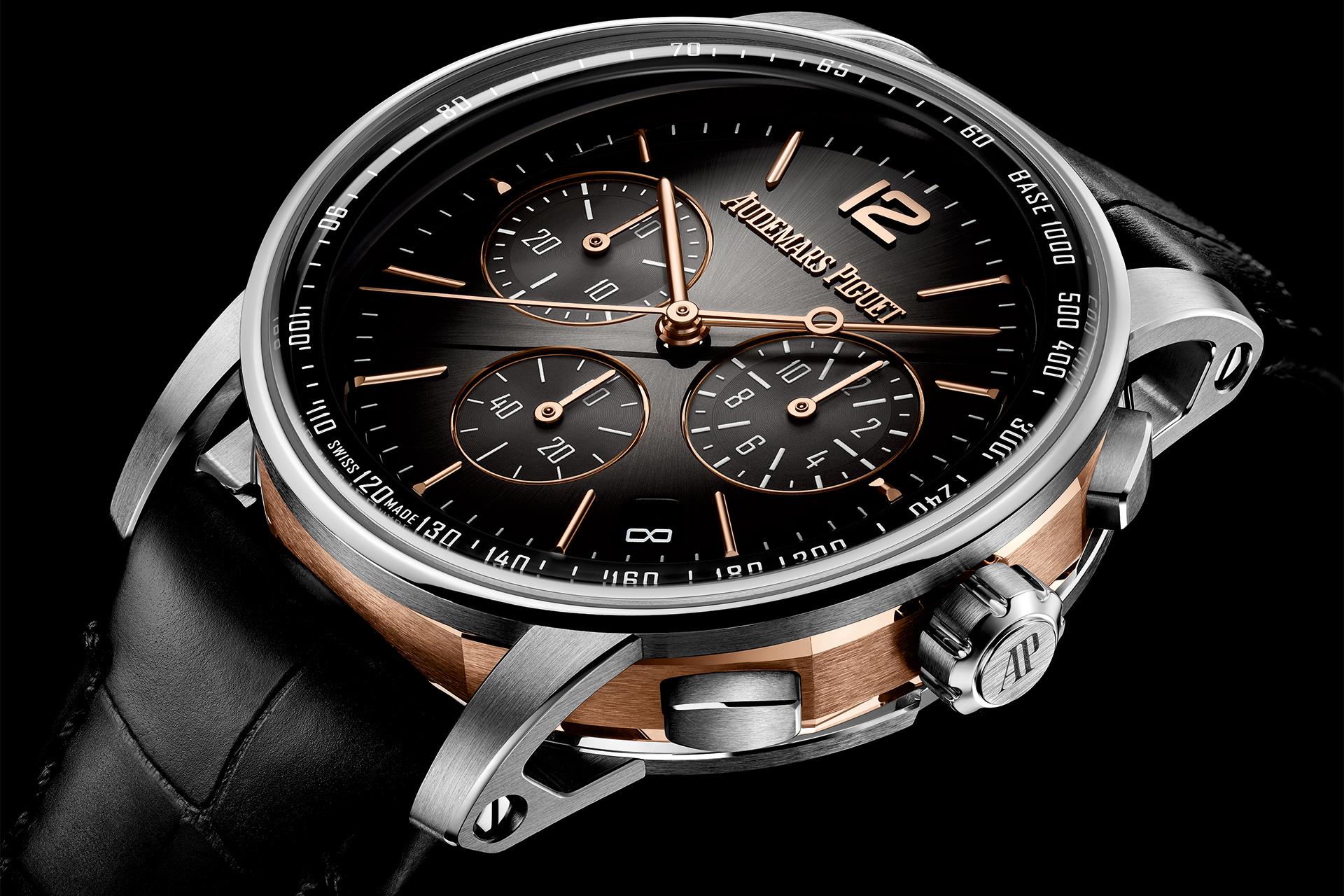 From the same school of slightly wacky watch names comes CODE 11.59, Audemars Piguet's youngest and most controversial collection to date. Its 2019 launch was accompanied with some negativity from certain corners of the watch media – perhaps unhappy that AP would dare to create a design so vastly different to its 1970s icon, the Royal Oak – but for the most part the watchmaker was praised for bolstering its ranks of stellar sports watches with such a distinct dress watch collection.
Of particular points of interest were the complex case construction (an octagonal mid-case, sandwiched between openwork lugs that are actually attached to the bezel), a crystal that is unusually curved to two different radiuses for optimum clarity at every angle, and a trio of superb new movements (date, flyback chronograph, and flying tourbillon) that add some real technical heft to the unique aesthetics.
In that sense I do rather enjoy the name: 11.59 was a play on the tension before a new day begins and its infinite possibilities, this collection is that new dawn for AP.
Seven years in the making and opening the batting with 13 references, it was always going to be interesting to see what the next step would be for CODE. A little over a year on from the initial launch in 2019, we now know what the follow-up launches look like – and, simply put, we're looking at a few cosmetic changes rather than anything wholly different.
There's five new sunburst lacquer dials – our favourite being a particularly dashing burgundy colour – as well as a new version of the case which blends white gold with rose gold in the mid-case. It's a striking contrast to bring to an already distinctive design.
Code 11.59 Selfwinding Flying Tourbillon Chronograph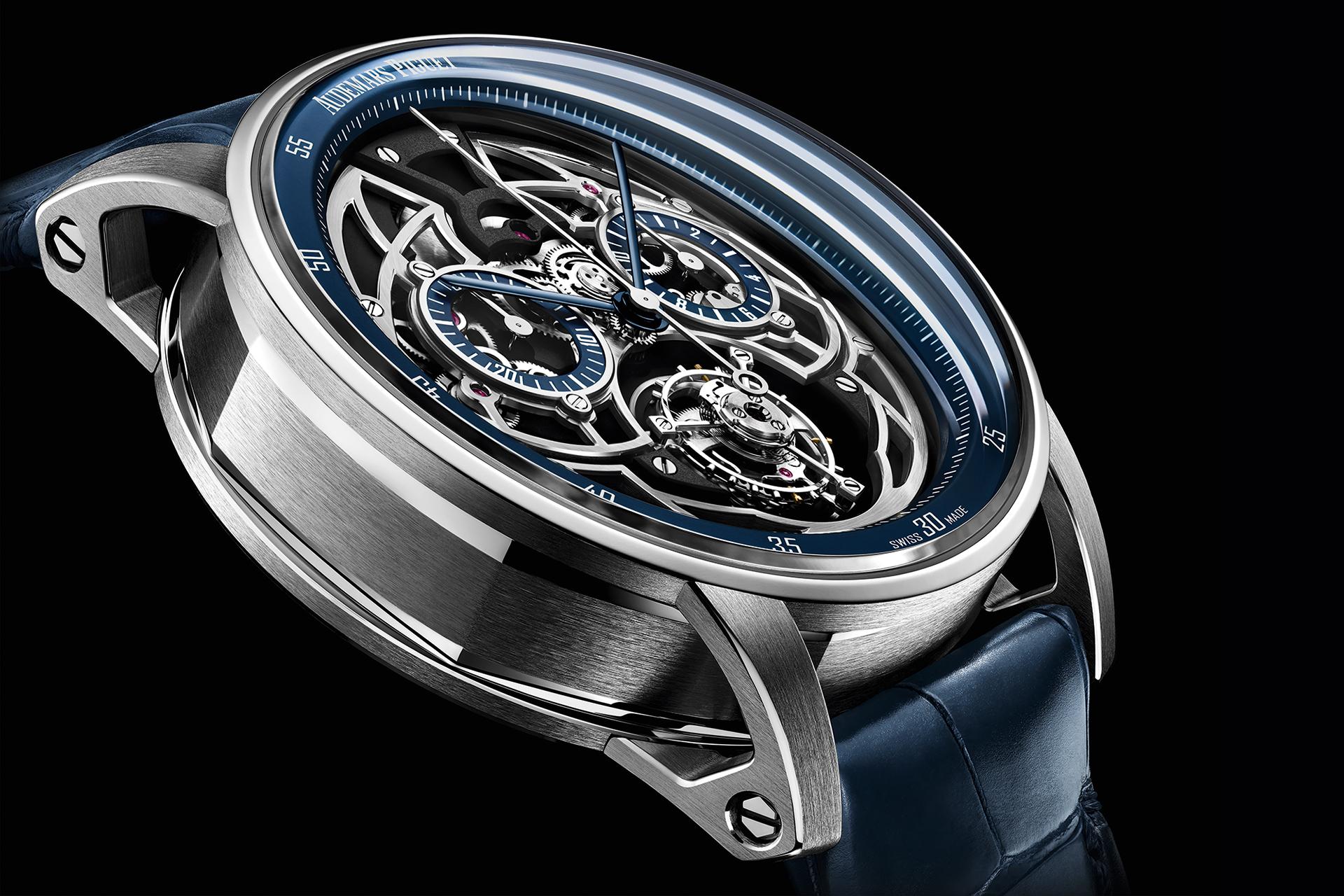 No doubt the most significant new addition to CODE 11.59, however, is the brand-new Flying Tourbillon Chronograph – one of the most complex references in the collection so far. Audemars Piguet has been toying with this unusual mechanism pairing since 2003, first in the form of Royal Oak Chronograph Tourbillon Ref 25977 and later in a number of bulky Royal Oak Off-Shore models, but its application here within the more dressy CODE lineup is its most successful to date.
From a technical standpoint, AP has made its life more difficult by creating an openwork dial whereby the inner workings of the movement are viewable to the wearer, but the result is incredibly striking. The intricate geometric bridge design draws you deeper into the watch and showcases the watchmaker's customary level of movement finishing, while the 18k white gold case frames the watch along with its steely-blue accents on the inner bezel and sub registers.
To us, this watch shows that Audemars Piguet is really beginning to find its feet with the CODE collection. AP boldly introduced the CODE design concept with 13 references but with each new release its design ethos becomes more established – and nowhere better than in this truly exceptional example of haute horlogerie.
Royal Oak Concept Frosted Gold Flying Tourbillon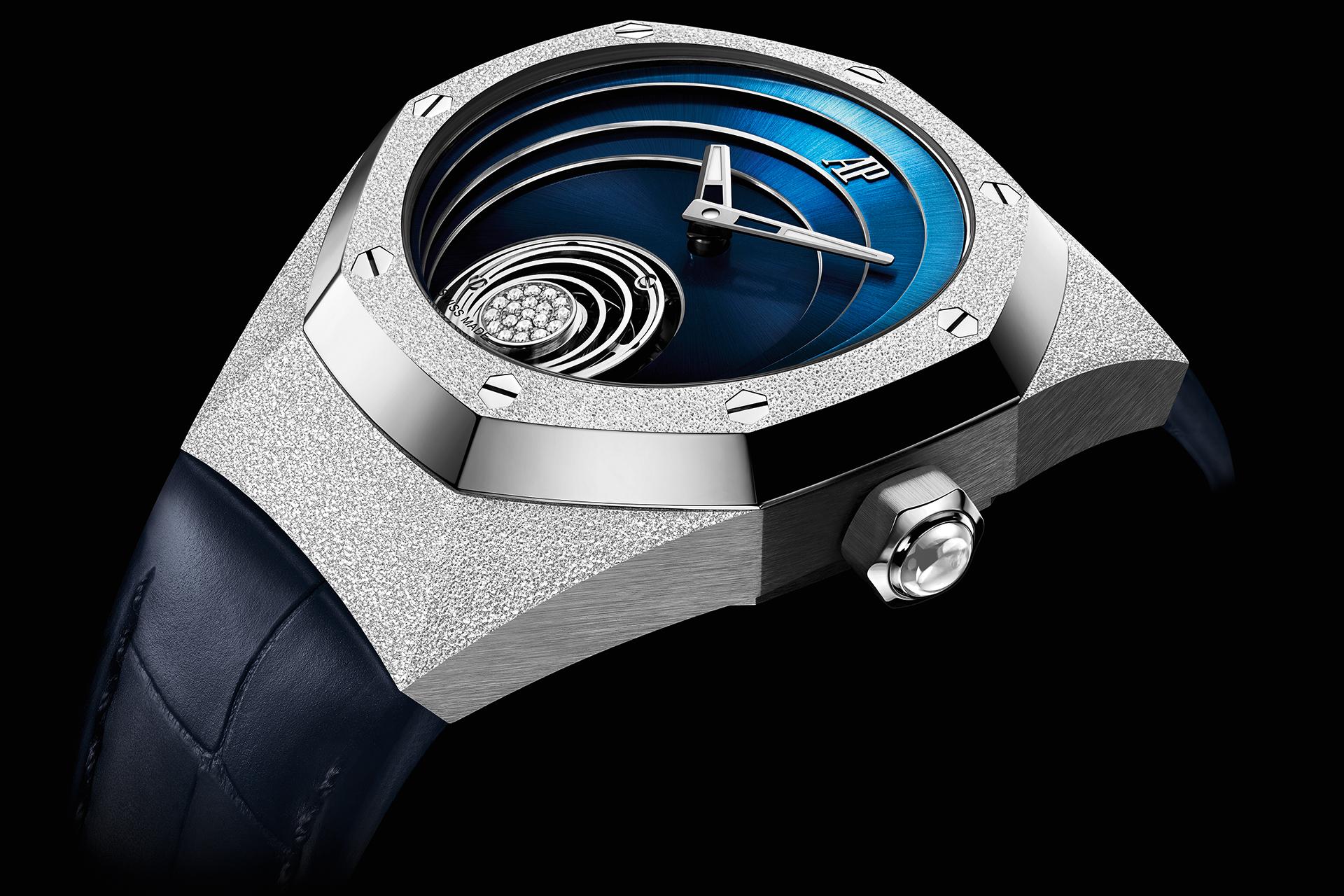 In the world of watch writing, us journos tend to put a heavy premium on clean, minimalist, 'purist' designs; simplicity is the key to our hearts. Like a Hollywood icon who tires of the spotlight, perhaps the OTT, bling heavy, grail watches have lost some of their lustre to us jaded veterans… it's sad, really.
Imagine our surprise, then, that one of the most affecting designs of 2020 should be a frosted gold ladies watch that is as mad as the hatter himself.
The Royal Oak Concept Frosted Gold Flying Tourbillon is Audemars Piguet turning the volume knob all the way up to 11 and blaring 'Stairway To Heaven' atop a Swiss mountain; completely unnecessary, and yet about as rock'n'roll as it gets.
Oh to be in those early design meetings where head of complications Michael Friedman and his colleagues decided to throw their full horological might at one timepiece – what fun they must have had in bringing this beauty to life.
It starts with a 38.5mm gold case that features a striking frosted finish (developed in collaboration with Florentine fine jeweler Carolina Bucci), then comes the concentric oval steps of lacquered blue dial that walk you down to a flying tourbillon (studded with a 19 brilliant-cut diamonds, naturally) at six o'clock that also features an oval-patterned tourbillon cage.
Subtle, this ain't. It's loud and obnoxious, and yet utterly charming at the same time.
For us, it's testament to Audemars Piguet's personality that this watch exists in the first place. In a world where watch purists sniff at even the slightest change to an old classic, it's nice to be able to appreciate something a little more frivolous that breaks the mould.
For more information, see audemarspiguet.com