For the uninitiated, the world of watch exhibitions is a circus. There's a dizzying array of finely crafted timepieces everywhere you turn, some beset with diamonds and jewels, others featuring movements so improbably complex the mind boggles that one human was capable of creating it. In between you'll find a host of serviceable watches that may look pleasant enough, but don't exactly solicit a "wow!" when seen in the metal.
We're not looking for the timepieces for the every day in this article, we're looking for real showstoppers with star appeal to match. From the minds of some of the best watchmakers on the planet, these are our best watches at SIHH.
Who knows? Maybe some have entered the reckoning for the Square Mile Watch Awards 2019…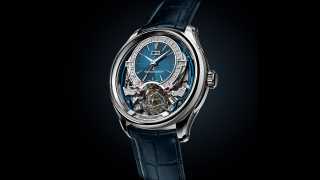 Jaeger-LeCoultre
Master Grande Tradition Gyrotourbillon Westminster Perpétuel
"The Watchmaker's Watchmaker": ask anyone about Jaeger-LeCoultre's historical influence on the horological world and this is the phrase you're likely to encounter. The Swiss brand, founded on the south slopes of the Vallée de Joux in 1833, once created movements for watchmaking giants Audemars Piguet, Blancpain, Patek Philippe and Vacheron Constantin, and while it's power may have diminished slightly in the centuries since it remains one of the finest producers of movement's on the planet.
JLC has created more than 1,200 watch calibres in its history, but its new Master Grande Tradition Gyrotourbillon Westminster Perpétuel is one of the three most complicated timepieces the brand has ever produced. Six years of development, 1,050 individual pieces, more complications than you can shake a stick at and a whopping €800k price tag compromise one of the most thrilling pieces of haute horlogerie you'll ever encounter.
Let's try and break this behemoth down – starting with its revolutionary focal point, the gyrotourbillon. In its simplest form, this multi-axis tourbillon prevents gravity from having an adverse effect on the accuracy of the watch by moving in harmony with the turn of the rest. Or, in the words of avid watch collector and famous musician John Mayer: "A tourbillon is a study in overdelivery. It's a mechanical "shaggy dog" story; follow the gears and the springs and the cage that rotates on multiple axes like some kind of time machine drawn on parchment, and you get to the punchline: it's five past three. Does it do anything else? It's not meant to. It takes the long way through an otherwise short story."
Of course, in the case of this the Westminster Perpétuel there's several chapters left in its narrative. There's the minute repeater function, programmed to play the Westminster carillon – otherwise known as the chime resonating from Big Ben's clock tower. We could add that the case is made of white gold because it is the most resonant precious metal or that the gongs of the minute repeater are individual engraved with the corresponding Sol-Do-Ré-Mi (or G-C-D-E chord progression), but you get the point, this watch is outrageous.
The final touch is a beautifully clear perpetual calendar display on an enamel and silver-grained sub dial, surrounded by a swathe of openwork access to the real star of the show: the movement.
Master watchmaker Christian Laurent has been with Jaeger-LeCoultre for 48 years – his life's work is in this one tour de force timepiece, and it shows.
That's enough from us, we're going for a lie down.
For more information, see jaeger-lecoultre.com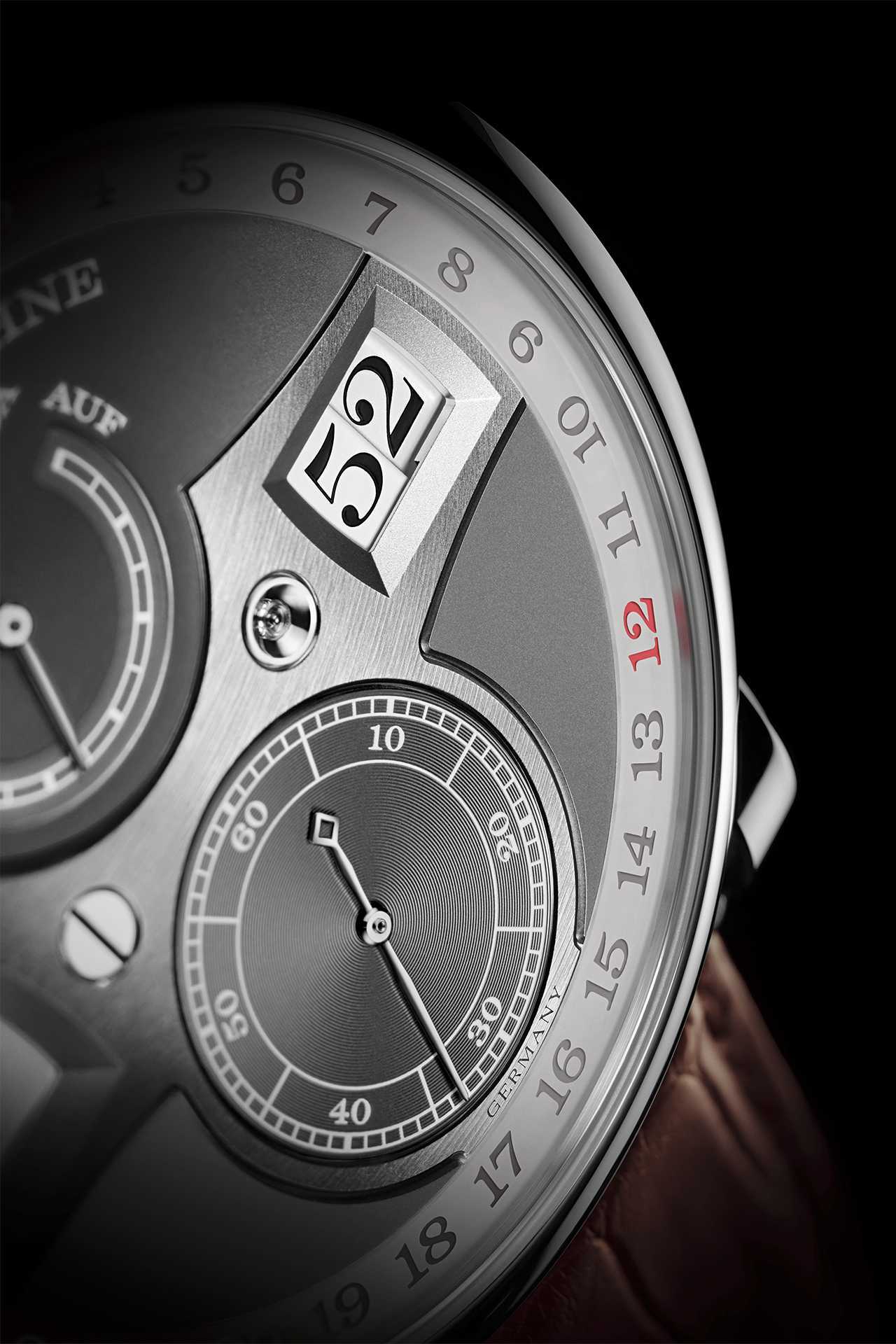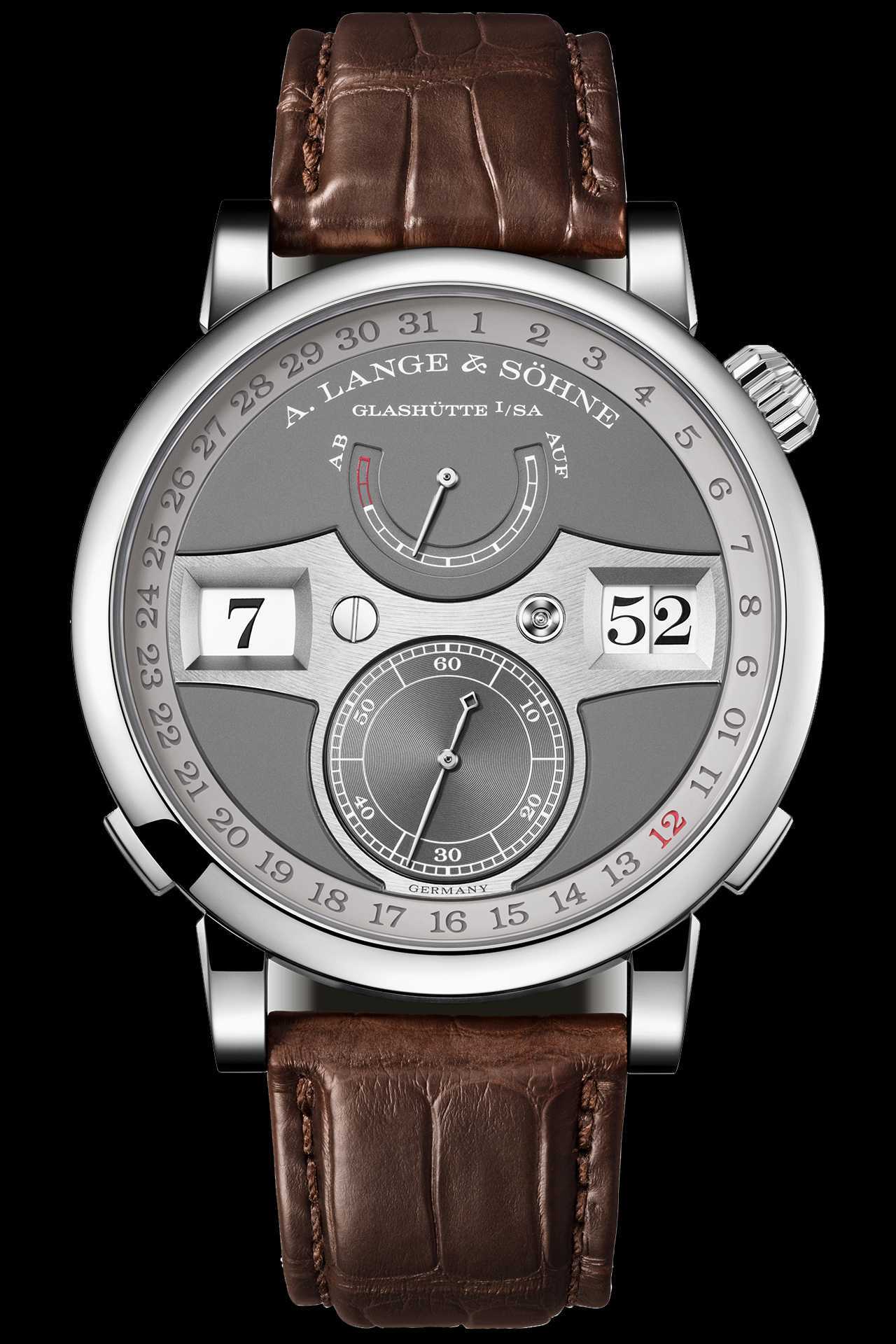 A Lange & Söhne
Zeitwerk Date
German watchmaker A Lange & Söhne is synonymous with sumptuous high-complication movements, but in 2008 it threw fans a curveball in the form of the revolutionary Zeitwerk. Its jumping digital display and modern aesthetic couldn't be further removed from the brand's staunchly traditional timepieces, but it was an immediate smash hit – this was the gearshift horology didn't know it needed.
A decade later and the brand has circled back to its original model for a technical update that sees an incredibly elegant date display introduced to the dial, as well as double the original power reserve – now up to a handy 72 hours, especially impressive when you learn just how much is going on underneath the surface.
For starters, the digital display utilises three disks (one for hours, two for minutes) that jump instantly after a minute. This sounds straightforward enough, but to create enough energy within the movement to perform this action, A Lange & Söhne's watchmakers included an escapement usually seen in heritage timepieces – a remontoir, which acts a secondary power source, powered by the main spring, which slowly builds for 60 seconds before releasing a short burst of energy that turns the disks.
The original design is nothing short of genius, but the 2019 model has seen further refinements to this initial design that have allowed for the longer running time. The timepiece has increased inside to 44.2mm from the initial 41.9mm, but it's also 0.3mm thinner (perceptible, even if it doesn't sound it on paper) – and seeing that beautiful dial in a slightly larger size is no biggie to us.
Smoothly incorporated into this new design is also a red date indicator that highlights the appropriate number underneath the transparent date ring. Simple, but very effective.
If you ever wondered just how smart watchmakers are, this here is Exhibit A.
For more information, see alange-soehne.com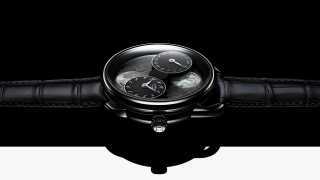 Hermès
Arceau L'Heure De La Lune
There's something wonderfully unorthodox about Hermès timepieces. Whether it's the sloping italicised numerals of the Arceau collection or the quirky charm of L'Heure Impatiente's novel 12-hour timer complication, they never fail to put a smile on our face.
It's exactly this thought that ran through our mind the first time we laid eyes on the Arceau L'Heure De La Lune – a totally unique but utterly gorgeous take on the moonphase complication.
Hermès employed one of the greatest watch minds in Jean-Francois Mojon to bring its vision to life. Mojon has worked with the likes of MB&F and Harry Winston on ambitious projects in the past, and he has lent his name to a horological feast for the eyes here.
Delving into the design, we've got two stationary mother-of-pearl moons (one for both the northern and southern hemisphere) that are topped by two floating lacquer disks (displaying the hours and minutes on one, and the date on the other) that make a full sweep of the dial every 59 days. The current lunar phase is shown by how much of the moon is obscured by the rotating subdials – a simple enough premise but visually impressive nonetheless.
Look closer and you'll find further Hermès flourishes: the two hemispheres are inverted (south being at the top), while one of the pearlescent moons improbably contains a subtle pegasus motif by artist and designer Dimitri Rybaltchenko.
For the dial itself, you have a choice to make between a meteorite and an aventurine dial. Aventurine, a type of Murano glass flecked with golden shimmers of copper, creates a particularly whimsical extraorbital effect, but the moody meteorite option with its graduating grey disks and idiosyncratic textured dial encapsulates an austere moon-like aesthetic perfectly in keeping with this piece's theme.
It's rare to find a watch that flips a complication on its head, but Hermès has delivered in spades.
For more information, see hermes.com