CODE41, the Swiss watchmaking brand with a community concept, has announced the opening of pre-orders for one of its most technical and complex pieces: the NB24 Edition 2, a chronograph watch that's spectacular by any standard. Mechanical watch enthusiasts, you have from November 24 to December 16 to seize the opportunity.
Upon its launch in January 2021, the first NB24 chronograph from CODE41 met with phenomenal success. And with good reason; this piece is just like the Swiss brand's other projects: ambitious, innovative, and of a seldom-seen technical standard. With its skeleton design, inspired by the legendary 7750 movement, this chronograph watch is like no other.
Nine months: that's the time the team needed to see this project through from its genesis in April 2020.
Development took place, as always, with the cooperation of their community, who were able to take part in both technical and aesthetic decisions. The members, however, are neither experts nor professionals in the field of watchmaking, simply enthusiasts happy to have finally found a brand that listens to their desires.
So the NB24 Creator Edition was launched earlier in the year, in January 2021, when 1,380 watches were sold during pre-orders, for a total of 5,298,394 CHF! A level of enthusiasm that went far beyond the CODE41 team's expectations, leaving them facing deep disappointment from the many members who'd not had the chance to get their hands on a watch.
Luckily for them, they won't have to wait very long to try their luck again, since the brand has decided to launch the second edition of the NB24 from 24 November 2021.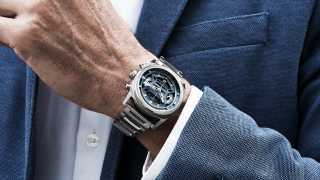 A chronograph in its purest expression
One thing is sure: lovers of mechanical watchmaking are certain to succumb to the charm of the NB24. This skeleton watch distinguishes itself through a strong, sporty aesthetic, which subtly accentuates the movement without hiding its performance.
CODE41 based its architecture on the "Valjoux" 7750, a celebrated automatically-rewinding chronograph movement, renowned for decades for its robustness and reliability. Of course, the brand paid particular attention to both the design and the features while making significant changes.
And so the bridges were redesigned and the two chronograph counters moved; the 30-minute disc can be found at 6 o'clock, and the second disc at 3 o'clock.
And as if that wasn't enough, the NB24 has been fitted with a peripheral oscillating weight visible on the dial side, a real little technological gem which alone bears witness to the immense value of the watch. In fact, ordinarily this feature can only be found on rare examples of Fine Watchmaking, and even then at very high prices. What's more, here it represents a full third of the watch's production costs!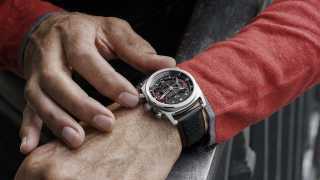 When quality, technicality and high performance are as one
The NB24's case comes in a single size, 42mm. In terms of material, future purchasers will have the choice between two options, each of equal quality: AeroCarbon and grade 5 titanium
AeroCarbon is a high-density carbon fibre used in aeronautics; it's production process makes it 2.5 times more resistant to bending than steel, and 2 times lighter than titanium. In other words, the best there is when it comes to carbon fibre.
As for grade 5 titanium, it offers double the durability of steel and very fine detail in terms of finishing touches.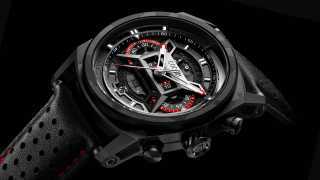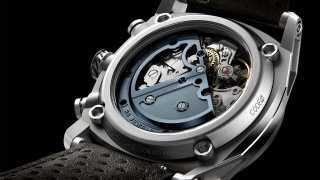 3, 2, 1... go! The launch of pre-orders
The NB24 Edition 2 will be available for pre-order from November 24 to December 16 2021, inclusive. Prices start from 4,593 CHF, unbelievably low for such a technical timepiece!
The brand plans for delivery to take place in October 2022.
What about "Swiss Made"? This is another area in which CODE41 distinguishes itself from the rest. In fact, almost 85% of the watch's value comes from Switzerland, a very rare achievement, while the law only requires a minimum of 60% to qualify for the label.
And yet the brand has voluntarily chosen not to label the NB24, considering the Swiss Made label to be deceptive and confusing. Instead, the watch is certified TTO - Total Transparency on Origin - a label created by CODE41 that places transparency at the heart of its approach.
The Edition 2 of the CODE41 NB24 Chronograph is available now for pre-order until the 16th of December, with pricing starting at £4,155.
To learn more about the Edition 2, visit CODE41 here.