When it comes to temporal matters, the Italians certainly have form. The sundial; the calendar; hours and minutes; am and pm; you get the idea. The Swiss may have refined what we use to tell the time, but the Italians invented it.
So it's perhaps no surprise that when it came to building its latest collection of haute horology – or alta orologeria – Dolce & Gabbana wanted to reflect a bit of Italy's time-keeping history.
The Manifattura Italiana collection includes Dolce & Gabbana's first in-house movement, the DG 01.01 calibre, jointly developed with the Atelier MHC (Manufacture Haute Complications).
Although the Italian fashion house has been producing mechanical watches since 2012, this is its first exclusive movement.
Launched at last year's Baselworld (ah, remember that?), it was two years in the making – and naturally has an Italian twist.
The calibre's 24-hour counter complication (DG 01.02) is a tribute to the historic hora italica, and can be seen in the collection's Firenze and Venezia models.
This 24-hour display of time – with sunset as the 24th hour – can be found on both the Duomo in Florence and on the clock tower in St Mark's Square in Venice.
The Duomo's clock is one of the oldest functional mechanical clocks in the world, its dial a fresco painted by one of the greatest artists of the Renaissance, Paolo Uccello.
As such, Dolce & Gabbana was also keen that its timepieces embraced Italy's artistic traditions.
Its watchmaking division is based in Legnano – a tiny town near Milan. The atelier specialises in elaborate engraving – as you can't fail to see in the dials, cases and bracelets on this flamboyant collection.
The Venezia is perhaps the most accomplished example of this: as the dial is made of sardonyx shell cameo, a single error in the engraving process could mean it had to be started from scratch.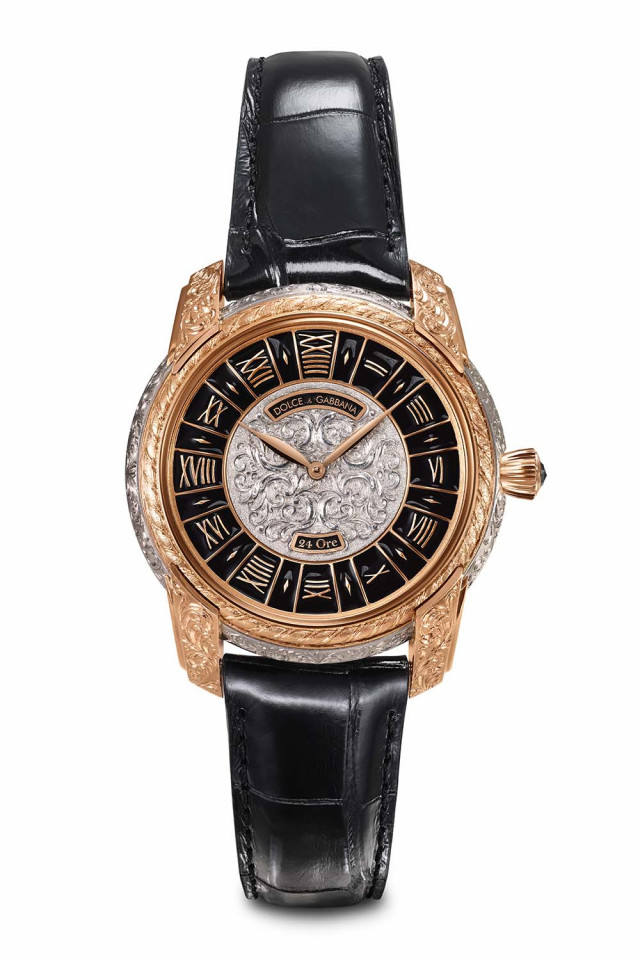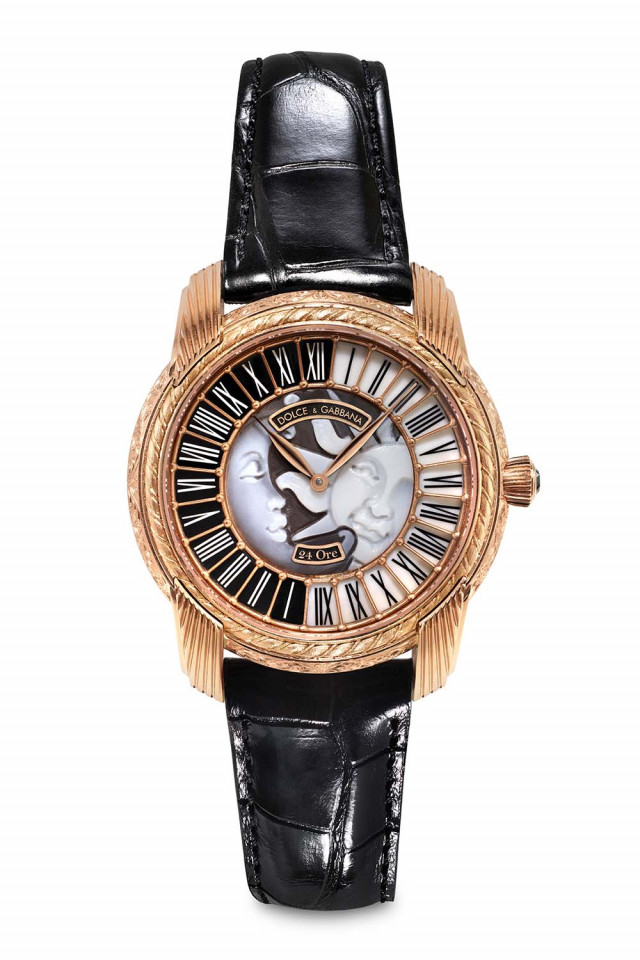 Design of the times
Many fashion brands on the scale of Dolce & Gabbana don't take their watch lines seriously. Often they're just a white labelling exercise using some paint-by-numbers quartz movements.
I asked Domenico Dolce and Stefano Gabbana why they chose a different route, entering the watchmaking big leagues instead:
"We wanted to create something unique, that is just ours, reflecting our love for handmade products and technical excellence.
"What really interests us is the attention to detail that only man can achieve.
"The construction of a manufacturing movement – just as a tailored jacket – requires hours and hours of work, dedication and passion.
"It's nice to know that even the heart of our watches is an expression of the love that we put into our work every day".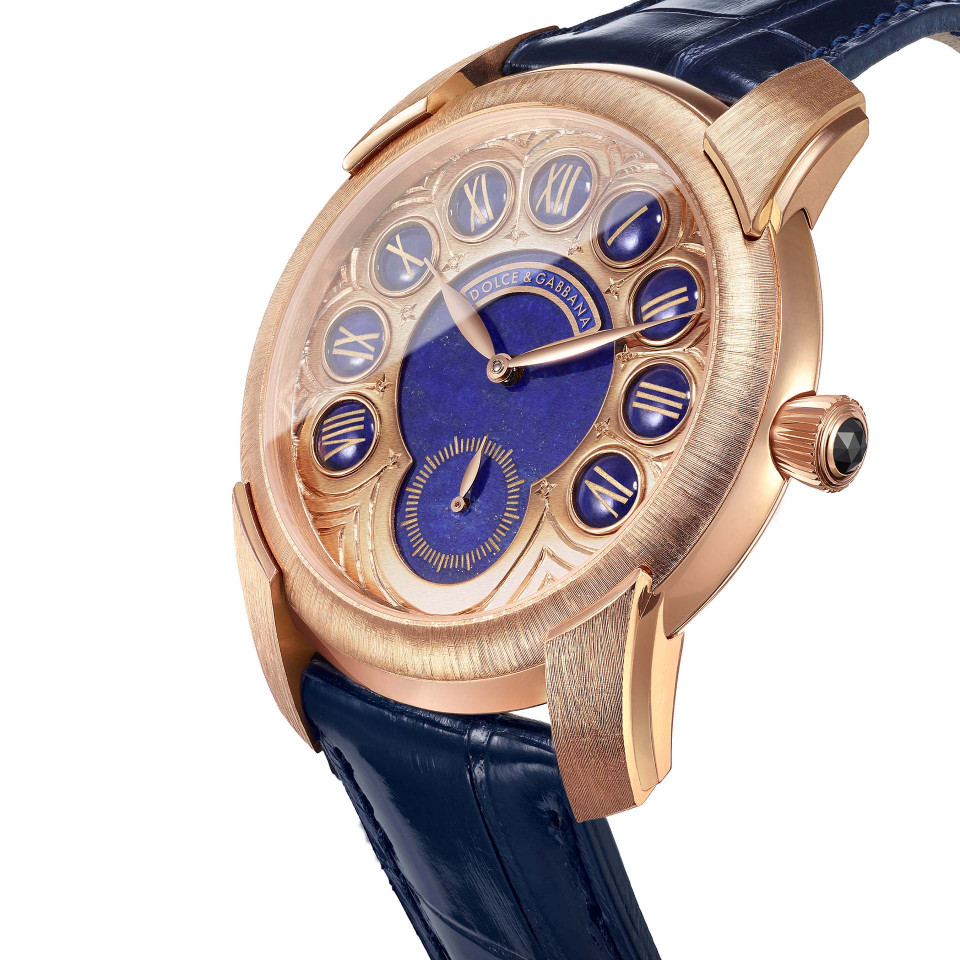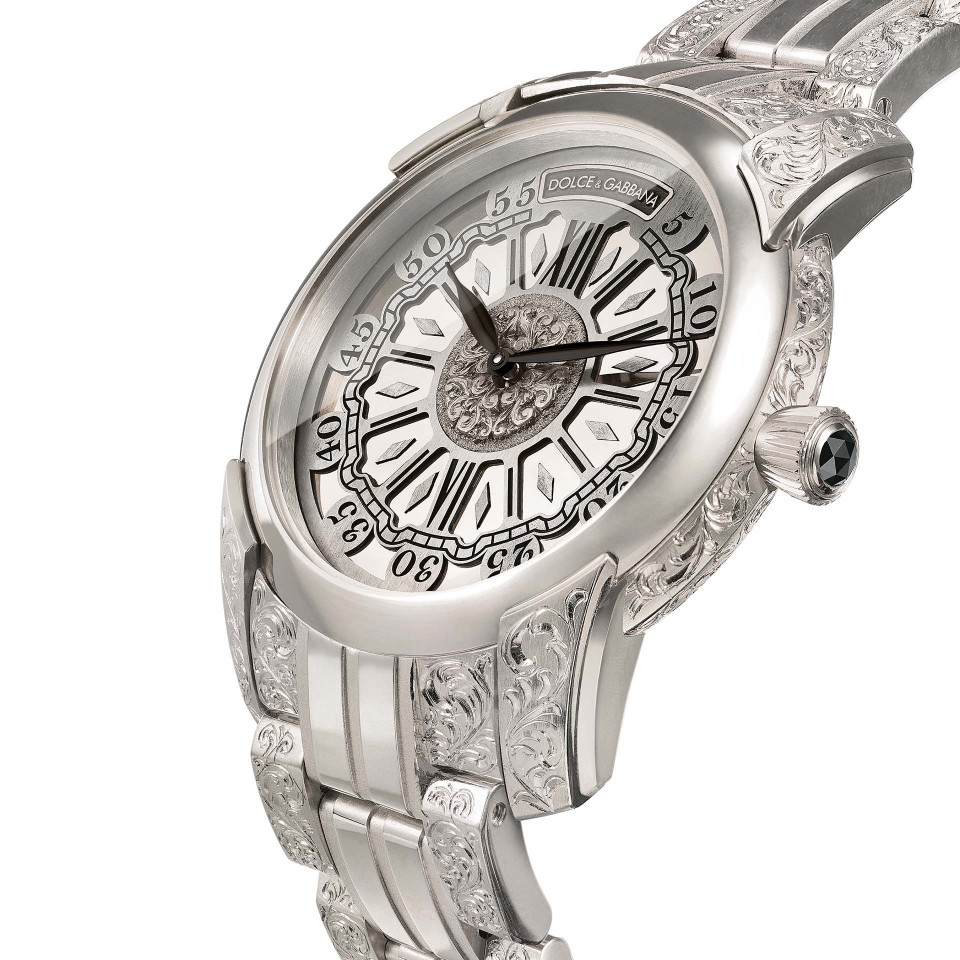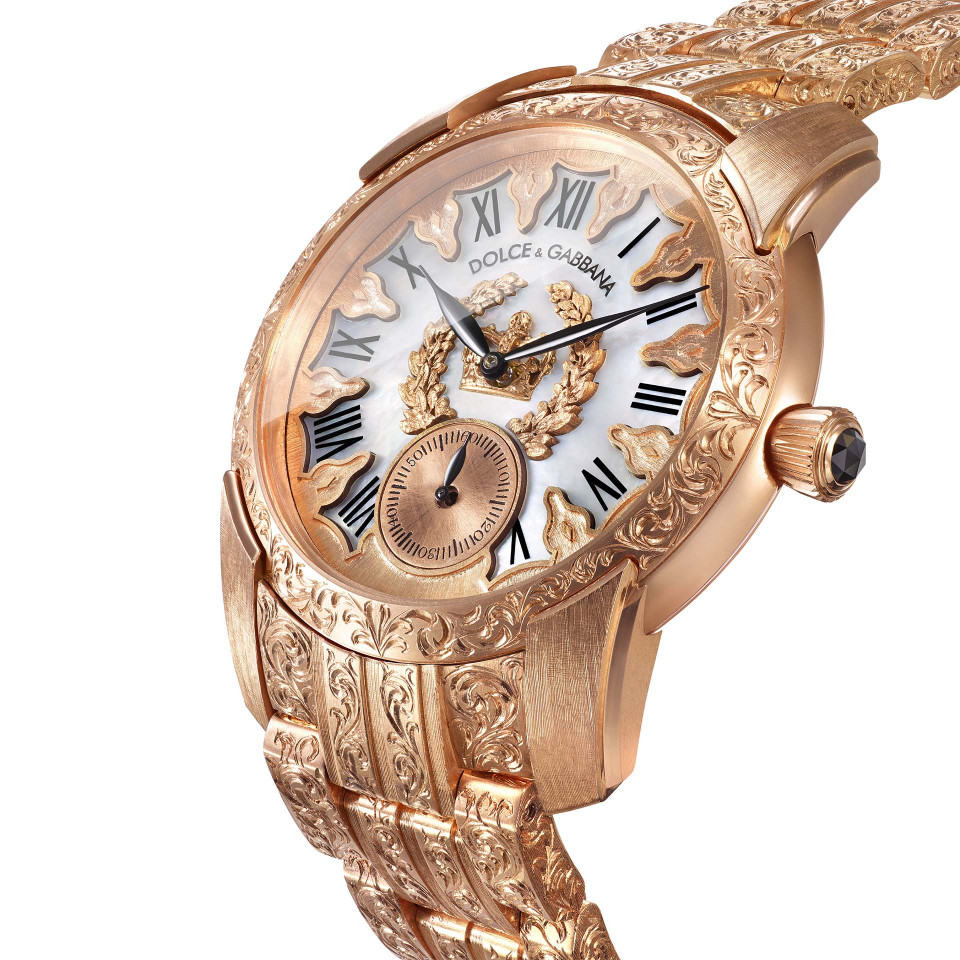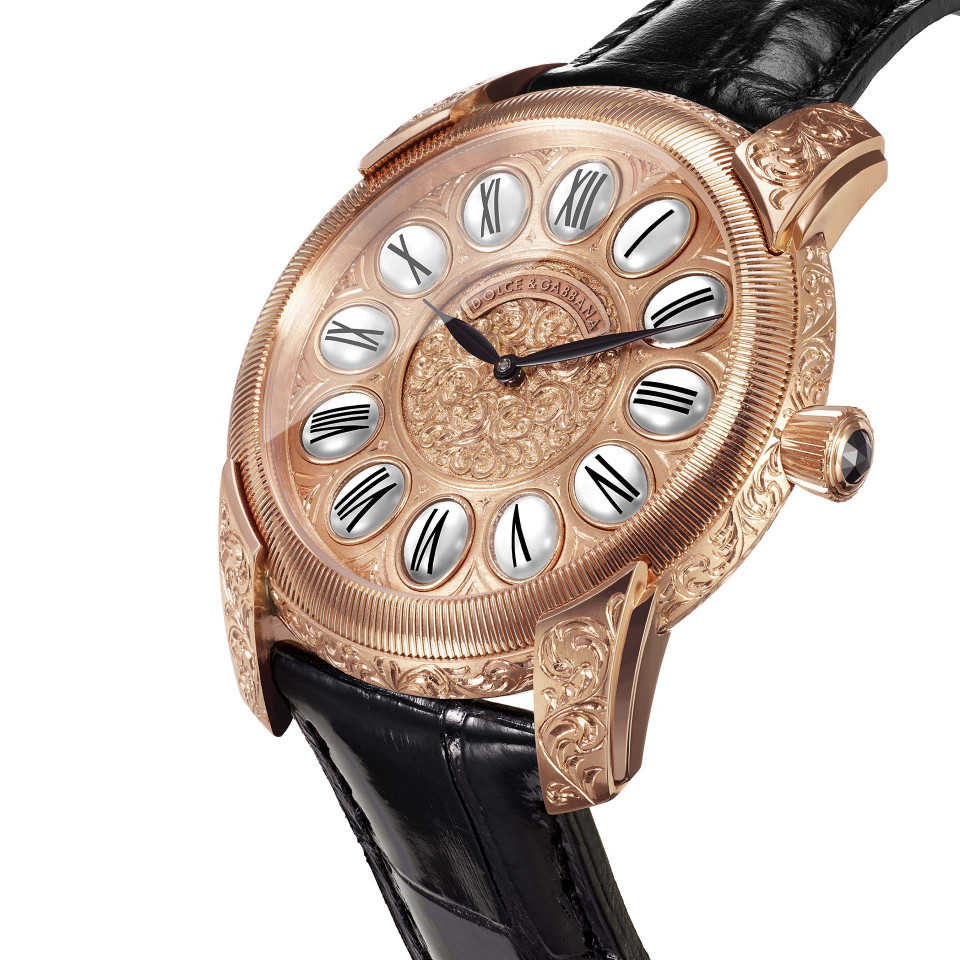 Viva Italia!
There are six original models in the Manifattura Italiana line – each one named after and inspired by Italian cities – Milan, Rome, Venice, Palermo, Florence and Naples.
With each model, elements of their design reflect their nominated city.
Take, Firenze, for example – it's elaborate metalwork reflects Florence's heritage in goldsmithery.
But Dolce & Gabbana hasn't stopped with Italian cities. Its latest model is more interested in Italian men. Well, one in particular – a certain Mr Leonardo Da Vinci.
The watch – a special addition to the Manifattura Italiana collection – features the DG calibre with the hora italica, as well as a moonphase complication and the perpetual helical gear mechanism studied by Da Vinci himself.
Da Vinci was an engineer and an artist – he loved both function and form. A fitting homage then, from a brand which is merging both in its watchmaking.
Dolce & Gabbana Manifattura Italiana watches are produced in very limited editions. For more information, see dolcegabbana.com