All eyes were set to be on Geneva for the weekend of 9 May, when Aurel Bacs was due to open the bidding on the first headline sale of the new decade, an auction crowned by four truly exceptional lots consigned by the industry legend, Jean-Claude Biver [pictured above].
While cataloguing the lots early in 2020, nobody could have predicted that Geneva Watch Auction XI was set to become one of the most important in Bacs's career.
Postponed to 27-28 July, Geneva Auction XI will be the first major sale of the post-Covid world, and will be the industry's barometer for the coming decade.
Without a doubt, the four superstars of GWAXI are JCB's Pateks, the 'pink on pink' 1518, a prototype ref.96 world time, 'one of three' platinum 'spider lug' chronographs and a mouth-watering 2499.
Already dozens of articles and forum posts have explored these watches in depth, and the headlines that will follow sale are sure to be exhaustive in their detail and analysis.
This article seeks to show you some of the other gems that will be going under the hammer…
Patek Philippe Nautilus
Patek's flagship sports watch since 1976, the Nautilus has consistently proved one of the most sought-after watches in collectors' circles with waiting lists for the modern steel examples long since closed at Patek retailers.
Those really in the know, however, will have heard that in the earliest days of Nautilus production, Patek Philippe produced a very small number of ref. 3700s in 18ct white gold.
To date, only 11 have ever been documented, and opportunities to secure one are almost as rare as the watch itself.
This example, Lot 14, from 1978 is among the best to have surfaced, with known provenance, chic black dial and an estimate between £250,000-£500,000, this watch pretty much sets the bar for the most exclusive in the Nautilus world. See also, Lot 13, 'The Tiffany Boss'.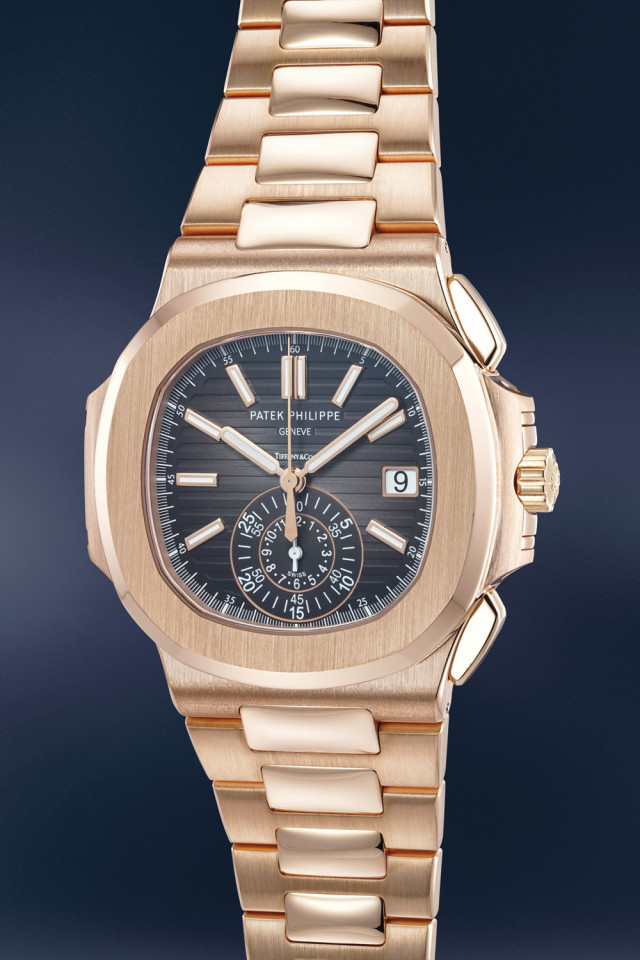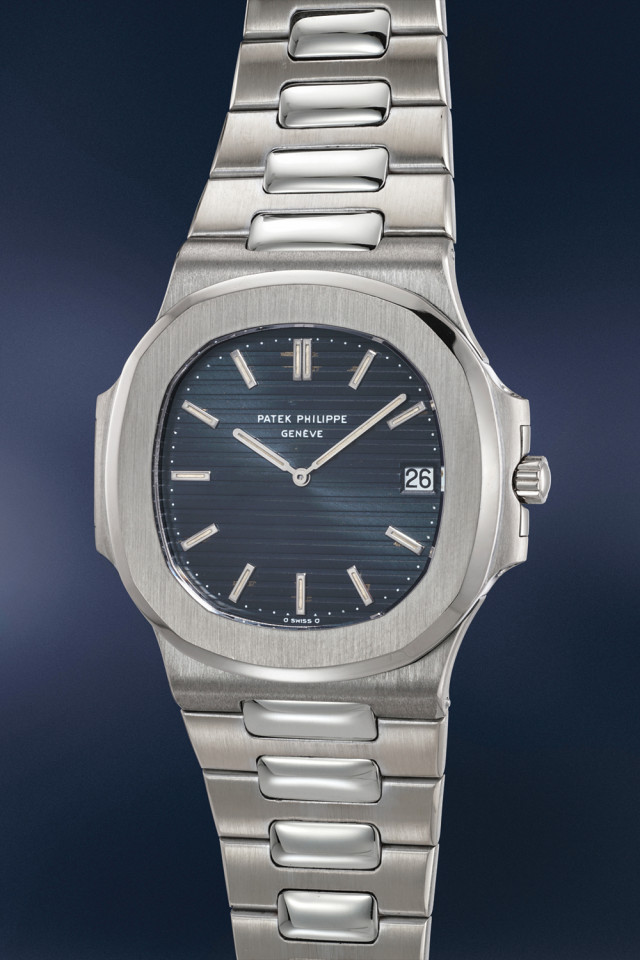 Rolex Cosmograph Daytona
Lot number 4 marks an important milestone in the history of Rolex's most iconic model, the Cosmograph Daytona.
The year 1988 is where the legend really started. Rolex revised the family completely, introducing its first automatic chronograph to the collection, powered by a heavily modified Zenith El Primero calibre.
The waiting lists grew from day one. The present example from 1999 represents the final version of this iconic collaboration before Rolex launched its own movement the following year, but still hosts many of the upgrades that would carry over to the 116520, including the Luminova dial and the secure solid bracelet endlinks. In investment terms, these 'Zenith Daytonas' have been some of the real heroes of the last decade, and this one (with the original box, papers and service history) will help define the coming market in 'blue chip' watches.
Estimate £12,600 to £21,000. See also Lot 78, the Paul Newman, "John Player Special".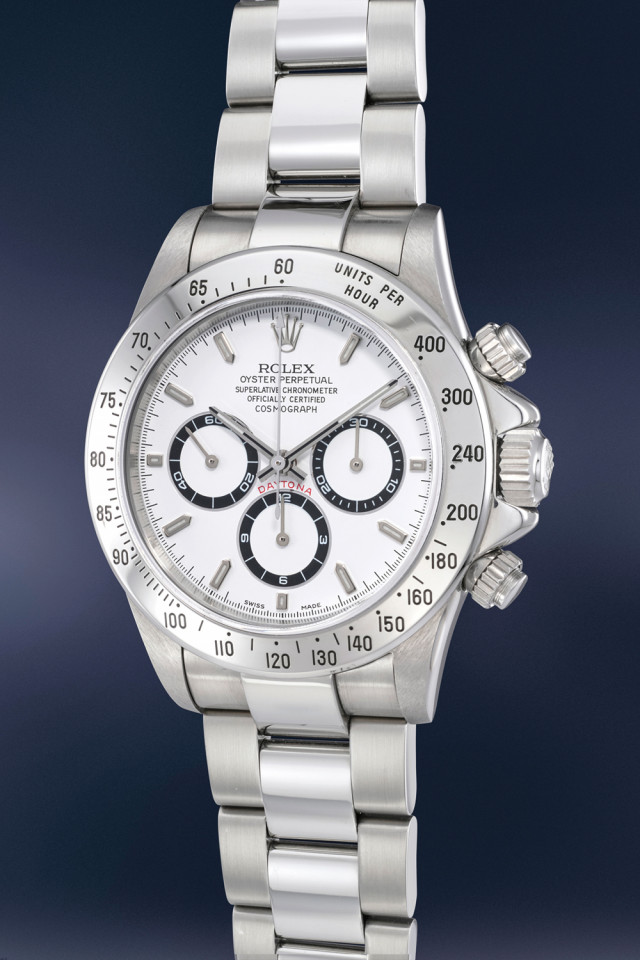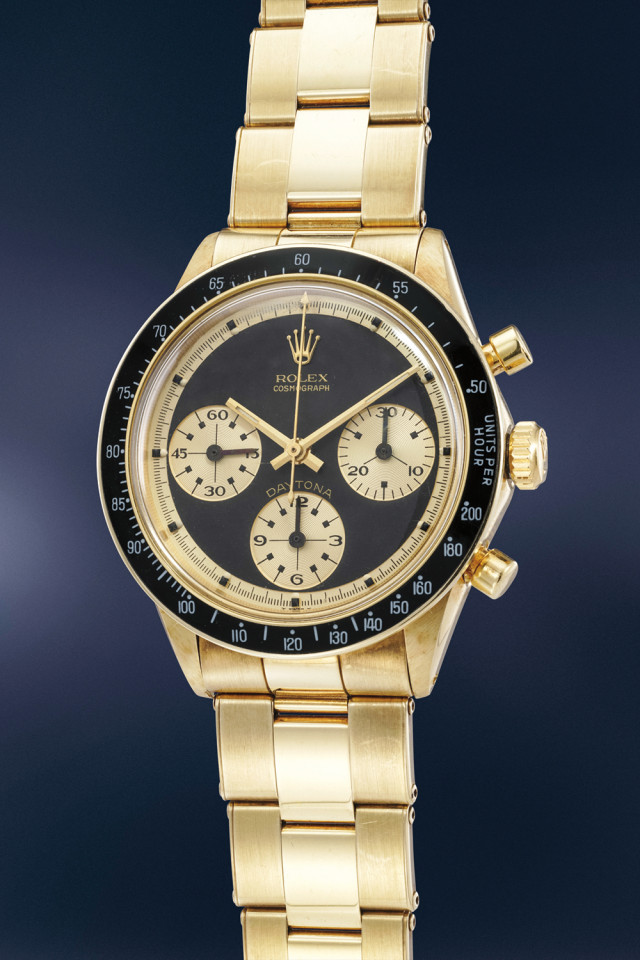 Cartier Baignoire Allongée
You'd be forgiven for thinking that the auction world is dominated by Rolex and Patek Philippe – and for good reason: Phillips has set more world records for these brands in the last five years than anyone thought possible.
However, the key to a good auction, interesting catalogue and healthy market overall is variation.
Vintage Cartiers manage to combine genuine rarity with timeless design like few other brands.
A closer look at a catalogue means it is possible to find incredibly rare watches of real quality and individual style for half the price of a steel Daytona.
Lot 149 is one of only 400 Cartier Baignoire Allongée produced, sporting the romanticised 'Paris' dial and complete with the original box, papers and limited edition certificate.
Estimate £10,000 to £18,500, see also lot 150, the 1968 Tank Cintrée.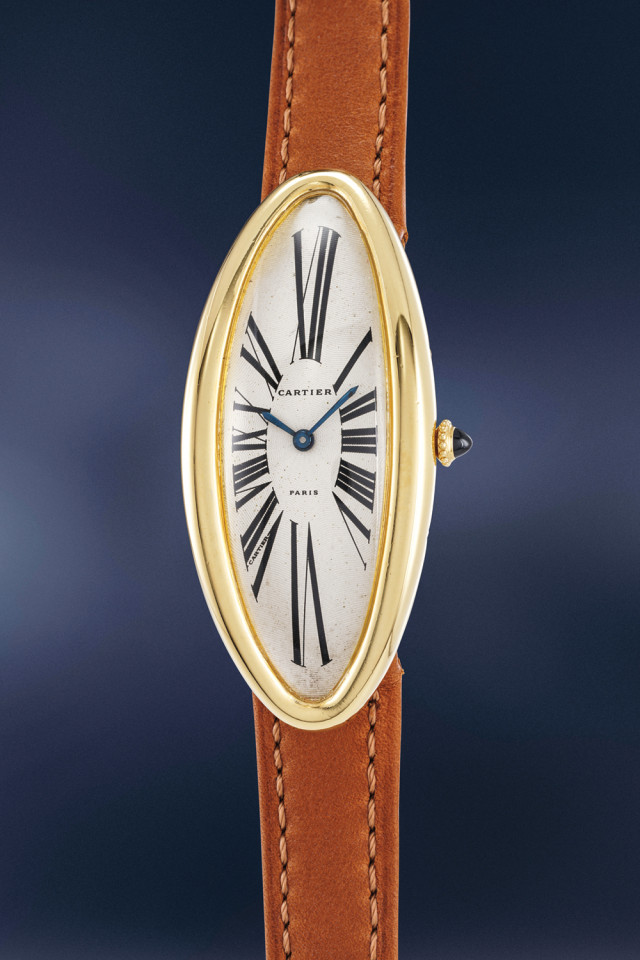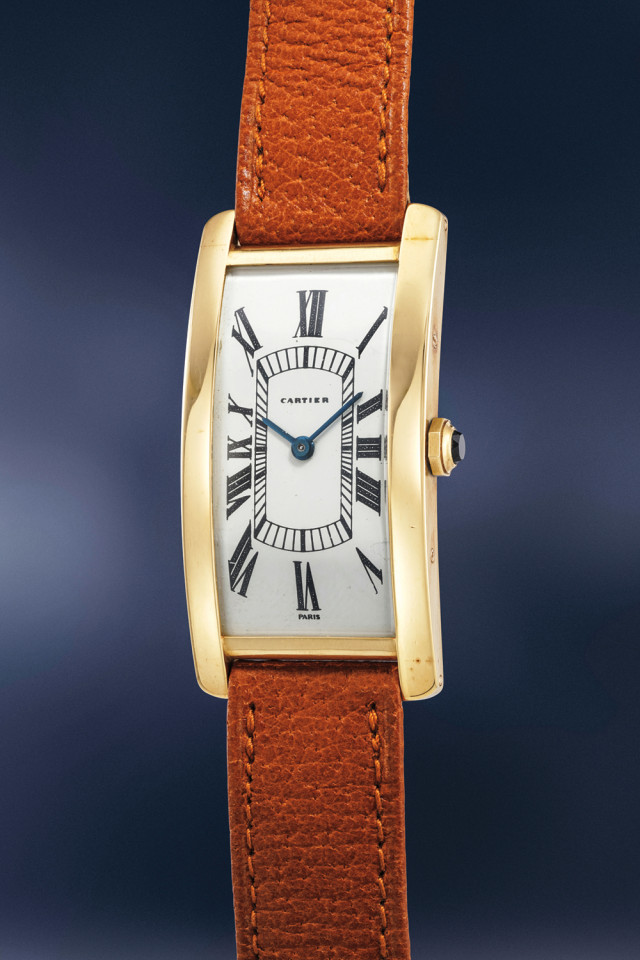 FP Journe
To those who have been paying close attention, the little atelier run by François-Paul Journe has been producing some of the finest quality wristwatches in the world.
Production numbers are extremely limited, and the dedication to quality is unwavering.
Most famous for his Chronomètre – a resonance that explores a centuries old idea of two interacting oscillators – FP Journe's watches have become extremely sought after by astute collectors.
Lot 49 was one of 20 watches pre-sold by commission and han made by Journe in order to help fund the future brand. It was built as a thank-you to his earliest backers.
Already I'm describing a grail in terms of the history of modern watch-making, but consider that this is only the second known example crafted in rose and platinum as opposed to platinum alone. Add to this the fact that it is offered with its matching sister watch (Lot 101), consigned by the original owner and close friend of Francois – and this is a watch set to make history. It will catapult Journe into the stratosphere.
See also Lot 48 Chronomètre Blue.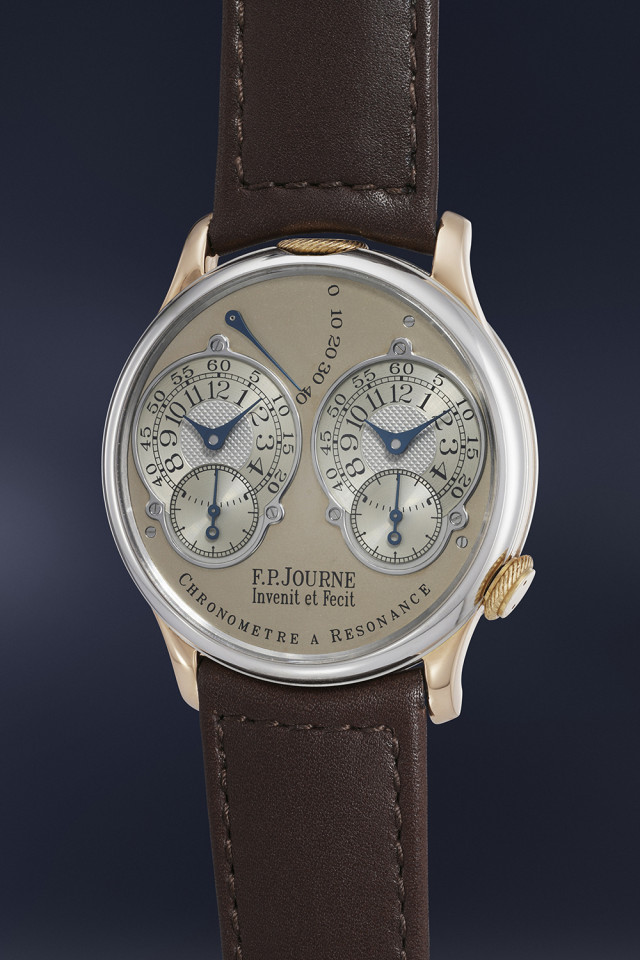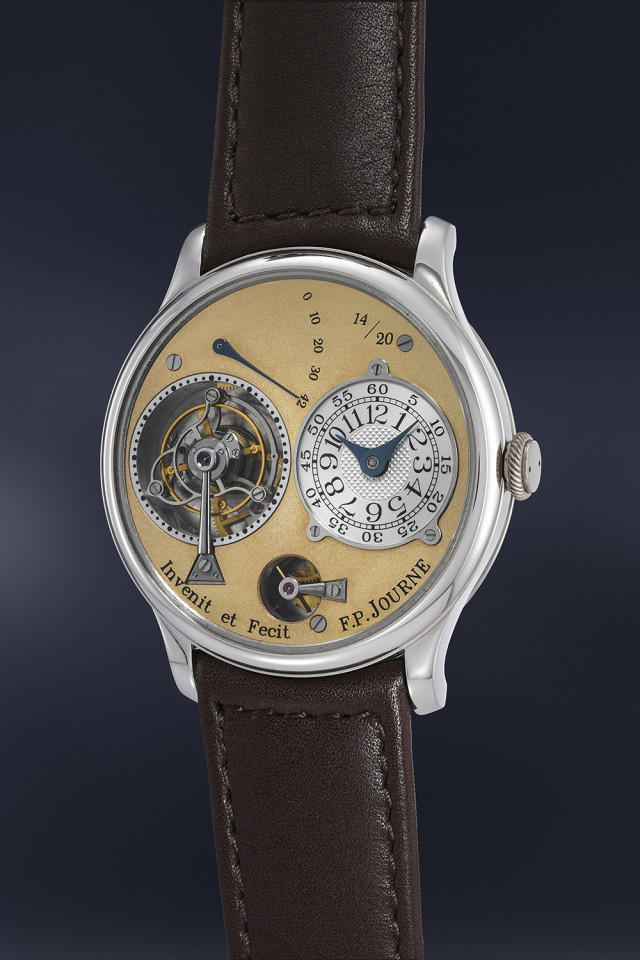 Rolex GMT-Master
Preserved in beautiful, original condition, this Rolex GMT-Master with its original box and papers from 1966, this is the kind of vintage gem that has become harder and harder to find.
Ticking every box on the wishlist for a vintage GMT, this example sports a beautiful gilt dial (where the warm gold text appears carved into the deep glossy black surface), perfectly aged luminous, and a gorgeous faded Pepsi bezel.
As this lot follows only a few lots on from the 'JCB' 2499, quick-witted bidders will potentially be able to snap up an extremely enviable price as it can take some time after the sale of a headline lot for the auction room to refocus and bidders to organise their thoughts, and more importantly, their paddles.
Estimate for Lot 160 is £21,000 to £42,000.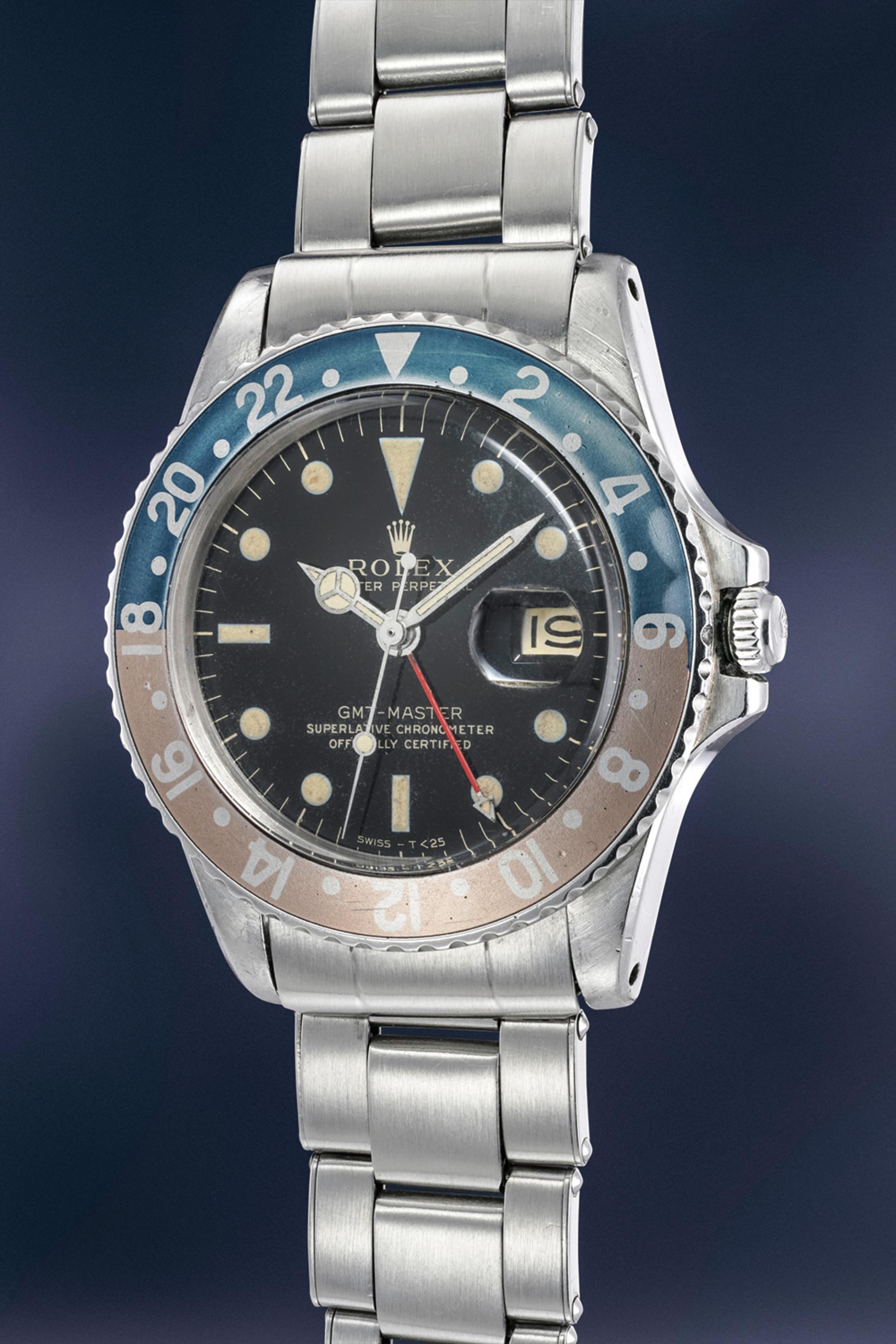 Patek Philippe ref. 1518
At the start of this article, I told you I was going to avoid talking about the Jean-Claude Biver collection.
However, in picking these watches I just kept coming back to Lot 38 – the 'Pink on Pink' ref. 1518 – and it is foolish to ignore every horological instinct I've built over the years.
Famous in watch circles from JCB's presentation of the watch in Hodinkee's early 'Talking Watches' video, Lot 38 is from the very first family of Patek's perpetual calendar chronographs, of which only 281 were produced with only 13 known to have been fitted with this enchanting pink dial.
Since its original sale in 1950, Jean-Claude is only the second owner of this historically important and impossibly well-preserved icon.
The estimate is £1,000,000 - £2,000,000 but interest is already strong in the rarefied atmosphere of the super collectors. See also, Lot 214, one of only three known 'Spider Lug' ref. 1579 chronographs in platinum.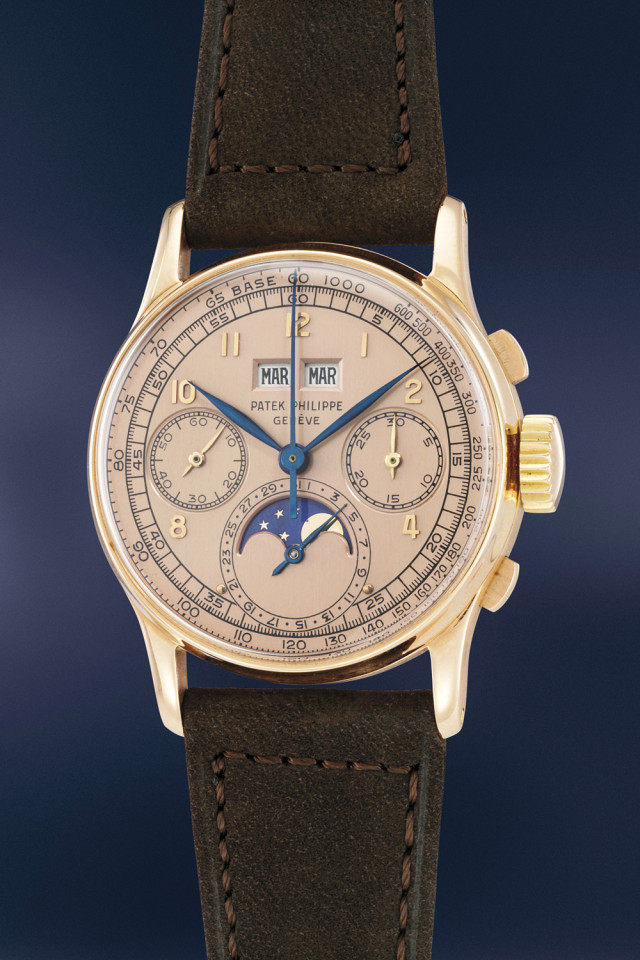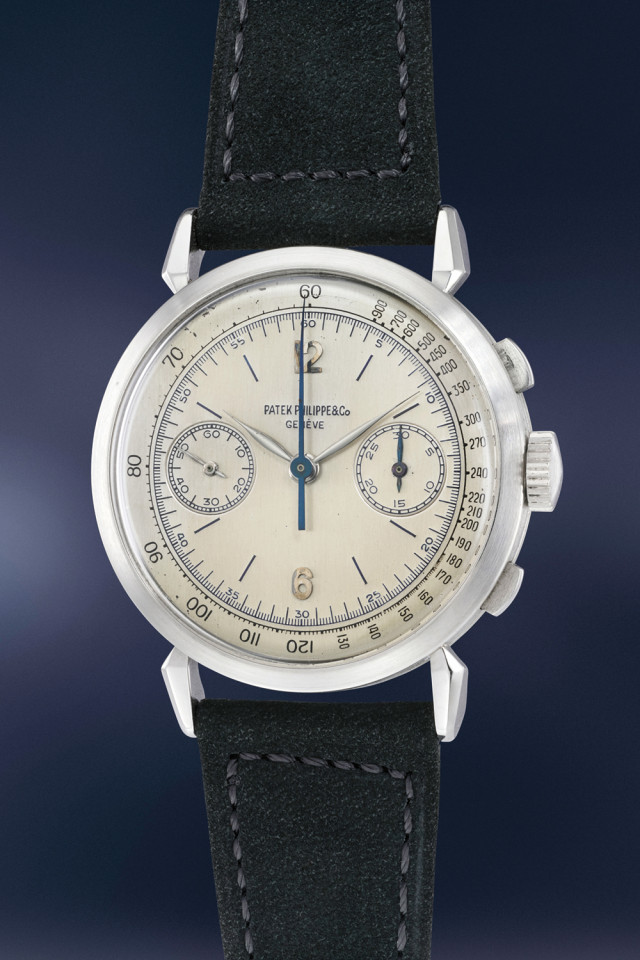 For more information, see phillips.com