Timothy Barber
Freelance watch writer and consultant

Timothy Barber is a features writer and magazine editor, specialising in fine watches, luxury, culture and design. Published in Wired, the Daily Telegraph, the Financial Times, Mr Porter, Spear's, QP, and many more. Tim also acts as a consultant to watch brands on their branding and content.
Mike Gibson
Contributing editor, Square Mile

As well as being editor of Square Mile's sister titles Foodism and Escapism, Mike writes about watches for Square Mile, with a focus on the accessible end of the horological scale.
Chris Hall
Senior watch editor, Mr Porter

Responsible for Mr Porter's watch content across all platforms, Chris is also a regular contributor to magazines including Wired, Esquire and Men's Health. He has been writing about watches for more than a decade and publishes a weekly newsletter, The Fourth Wheel, offering comment and analysis of the industry.
Beth Hannaway
Head of fine watches & jewellery, Harrods 

Beth Hannaway began her career in the Harrods Fashion Buying team in 2011 and was appointed Head of Fine Watches & Jewellery in 2016.
Beth successfully managed large-scale CAPEX projects including 2016's transformation and expansion of Fine Jewellery, redeveloped to offer enhanced boutique concepts and multi-brand areas. In 2017, Beth oversaw the complete redevelopment of Harrods' Fine Watches, positioning Harrods as a global leader in horology, creating a world-class destination with the finest and most exclusive edit of brands. Under Beth's supervision, Harrods has seen record breaking growth in Fine Jewellery and Fine Watches alike.
Justin Hast
Freelance watch photographer and consultant

Describing himself as "unreasonably optimistic and deeply curious", multi-hyphenate creative Justin Hast is a photographer, writer and consultant with an impressive portfolio of brands under his belt, including the likes of Leica, IWC and Asprey. He is also a member of the GPHG Academy and MR Porter Style Council.
Mark Hedley
Editorial director, Threadneedle Media
Mark has long been hooked by mechanical watchmaking ever since his wife bought him an IWC for their first wedding anniversary. Fourteen years on, he still spends any savings he has on watches (much to his wife's chagrin). When he's not poring over timepieces on Bond Street, he's editing Square Mile magazine as well as overseeing content across the full portfolio of brands at Threadneedle Media.
Tracey Llewellyn
Editor, Telegraph Time

A watch journalist for the past 15 years, Tracey has a passion for both the design and lifestyle aspects of watchmaking. She began her life as a horology writer at QP magazine before launching the British edition of Revolution. Tracey now has all bases covered from academic through to trade and consumer through her editorship of Horological Journal, WatchPro and Telegraph Time.
Laura McCreddie-Doak
Freelance watch journalist

After a particularly terrifying introduction to the world of watches – turning up at SIHH, now Watches & Wonders, knowing nothing – Laura has been writing about them now for over 10 years. She's contributed to everyone from Times LUXX, Telegraph Time, and Wired to online publications such as Ape to Gentleman. She now knows her escapement from her elbow, and could explain the reason why no one needs a tourbillon. Just don't ask which watch is a good investment – the answer will always be "I don't know".
Joseph McKenzie
CEO, Xupes & Chrono24 UK

Joe founder Xupes, one of the UK's leading online platforms for rare pre-owned and vintage watches, handbags and jewellery. The watch business was acquired by Chrono24 in 2021 and he now focuses his time overseeing the Barn by Chrono24, the new offices for Chrono24 UK and a new experiential location to create community, run events and bring collectors together from around the world. With 15 years experience in the industry, watches have been a passion and a career, having started collecting at 18. Joe also helped set up and advises The Watch Atelier, one of the UK's leading brand accredited service centres.
Aurelie Picaud
Timepieces director, Fabergé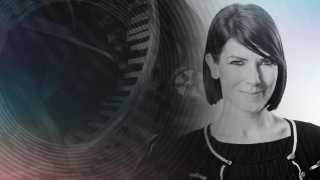 Aurélie Picaud is an experienced product manager, with a passion for the world of timepieces. Her professional experience spans over 15 years, with key roles at Swatch Group, Omega and Audemars Piguet, where she developed strategies to new product lines. A graduate of ITECH Engineering School in Lyon, she has worked in Germany, Switzerland and the UK. Since joining Fabergé in 2013, Aurélie has enjoyed remarkable success, achieving numerous industry awards for her innovation, ingenuity and creativity, including two Grand Prix d'Horlogerie de Genève awards and Eve's Watch 'Woman of the Year' award. Aurélie has been instrumental in strengthening Fabergé's timepieces category and has paved her own way through a male-dominated industry, to spearhead the development of five timepiece collections, including revolutionary high complications. Pushing the boundaries of artistry and craftsmanship, Aurélie continues to astonish with spectacular new creations, guaranteed to surprise and delight.
Arthur Touchot
Director, Phillips

A respected member of the watch press, Arthur Touchot wrote his first articles for the International Herald Tribune and the FT. In 2016, he joined Hodinkee, the world's leading online watch publication, as Senior European Editor. His analysis of the auction market earned him praise within the vintage watch community, which led to a move to Phillips in Association with Bacs & Russo, in Geneva. Since joining the auction house, he has overseen the watch department's digital expansion, resulting in record-breaking growth of online participation during auctions.
Matteo Violet-Vianello
Head of business development, A Collected Man
Matteo helps to identify and drive forwards opportunities for growth and professionalisation across A Collected Man, from editorial content to sourcing strategy. He also works closely with the CCO in curating our collection of rare timepieces. Prior to joining A Collected Man, he worked as a strategy consultant at Oliver Wyman - serving clients across the finance, aviation and retail sectors - and within Sotheby's Watch Department in London. He has a BA in Politics from the University of Cambridge. 
Ben Winstanley
Deputy editor, Square Mile

As Square Mile's head watch writer, Ben Winstanley is on the front line of the latest industry news and releases. He curates the magazine's much-respected watch photoshoots and is always on hand to advise his banker friends on how to find value among the hefty price tags of haute horology.