There's something about a cult classic. Whether for the cultural capital that comes with quoting a little-known indie film or getting your hands on a watch only available in Japan, there's a thrill that comes with being part of an exclusive club – of giving your time and energy to something only a handful of people know about.
To those in the UK, watchmaker Orient has typically been thought of as having this kind of appeal, especially given, as in the previous example, that up until now its watches have only previously been available in its native Japan and other countries around the world, and never officially on these shores. In common with a handful of other watchmakers in Switzerland and Japan, its models are known for precision, technical prowess and, above all else, a value proposition that's pretty much unmatched.
This is probably typified by the classic Bambino dress watch, a time-and-date offering that encapsulates what watch fans love about its classic, elegant design language and its price point, too. Available at an RRP of about £250, and formerly available to Brits only when it's occasionally popped up on Amazon or via resellers, it's the kind of watch that a fellow fan would double-take at to see it on the wrist of another – some serious cult appeal for a watch that almost anyone could afford.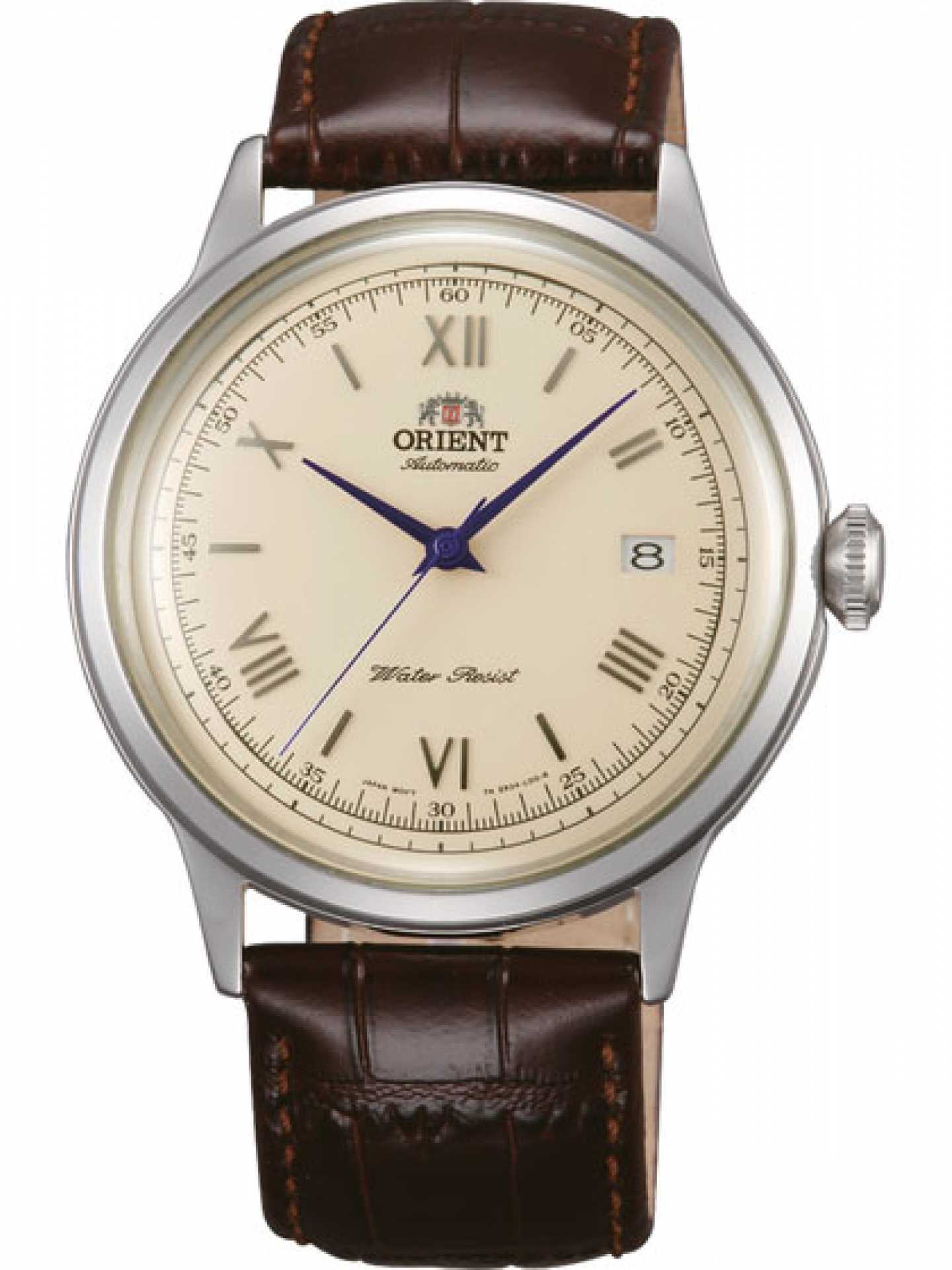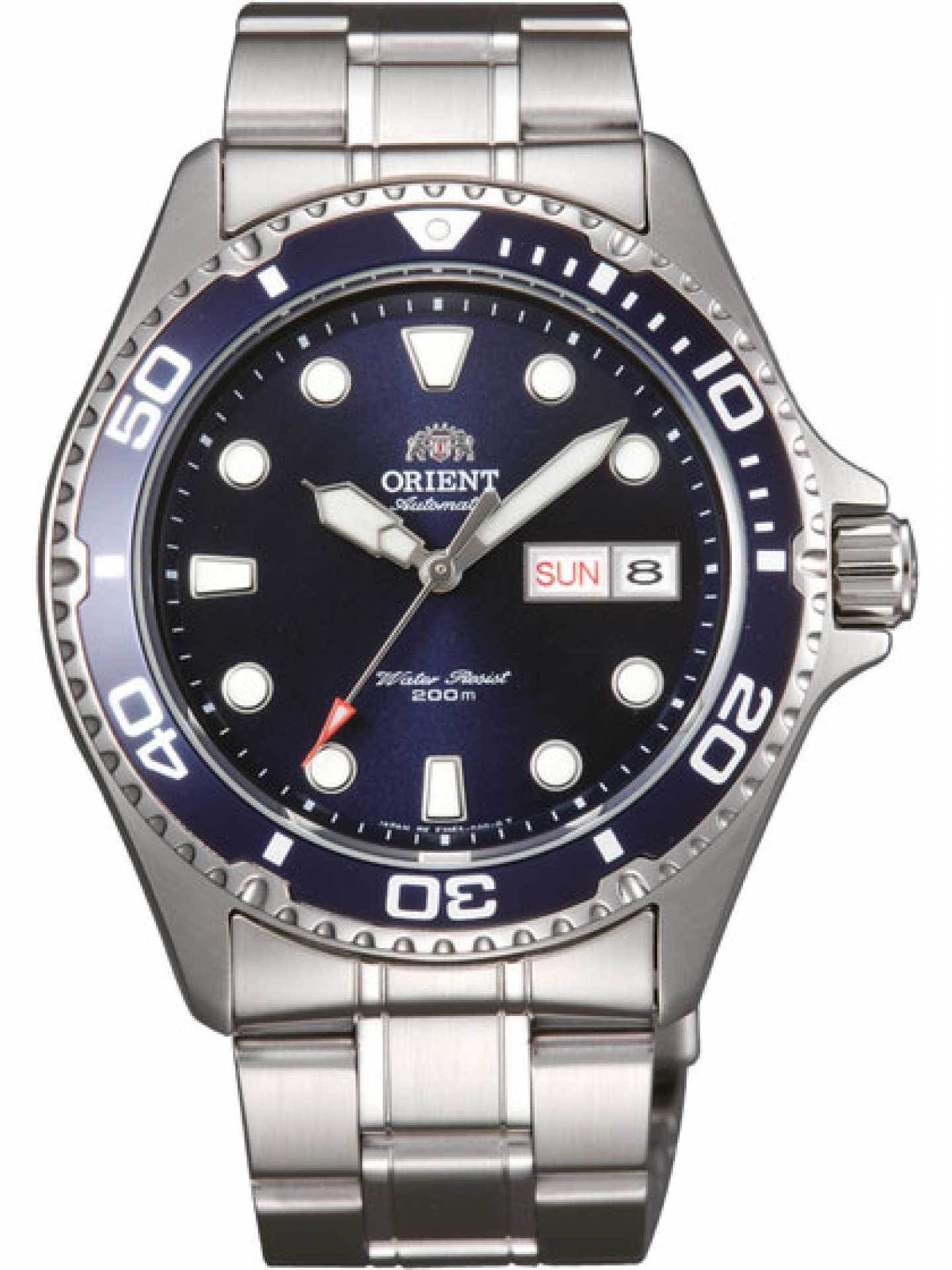 But Orient is about much more than the Bambino, and now – finally – UK watch fans are about to see why, with its long-anticipated move into Great Britain. And with the new web store – launched with 46 pieces initially, with more to follow in the spring – becomes the only place to be able to buy the whole range, rather than scouring second-hand marketplaces for the key pieces.
It's also the place to get a closer look at the diversity and quality that Orient is known for outside of the UK. Details on the movements have always been kept famously close to the manufacturer's chest – some guess they're modded versions of movements from elsewhere in Japan, while the brand itself reports that they're in fact in-house calibres (which, if true, makes Orient's value proposition even more ludicrous). Either way, some serious watchmaking prowess and beautiful finishing has gone into models like the Sun & Moon, which features a date window, day, and sun and moon subdials all incorporated into a beautiful asymmetrical dial design featuring Roman numerals and a guilloché dial finish – simply ridiculous in both execution and scope for less than £500 at full price.
So far, so Orient. But the range also includes some tooly dive watches on stainless steel bracelets, like the AA02 and the huge, chunky M-FORCE, built to ISO-standard regulations and a water resistance of 200m – watches that will show fans of the dress watches some much-needed range and versatility.
And that's not to mention the other half of the Orient proposition: Orient Star. A range designed to show off the ambition and technical scope of the Orient watchmaking team in Japan, the range includes similar tool-ish divers and sports watches (with a distinctive power reserve at 12 o'clock) as well as dress watches with a focus on skeleton dials and apertures to show off those movements, like the hugely technical RE-AZ0101N.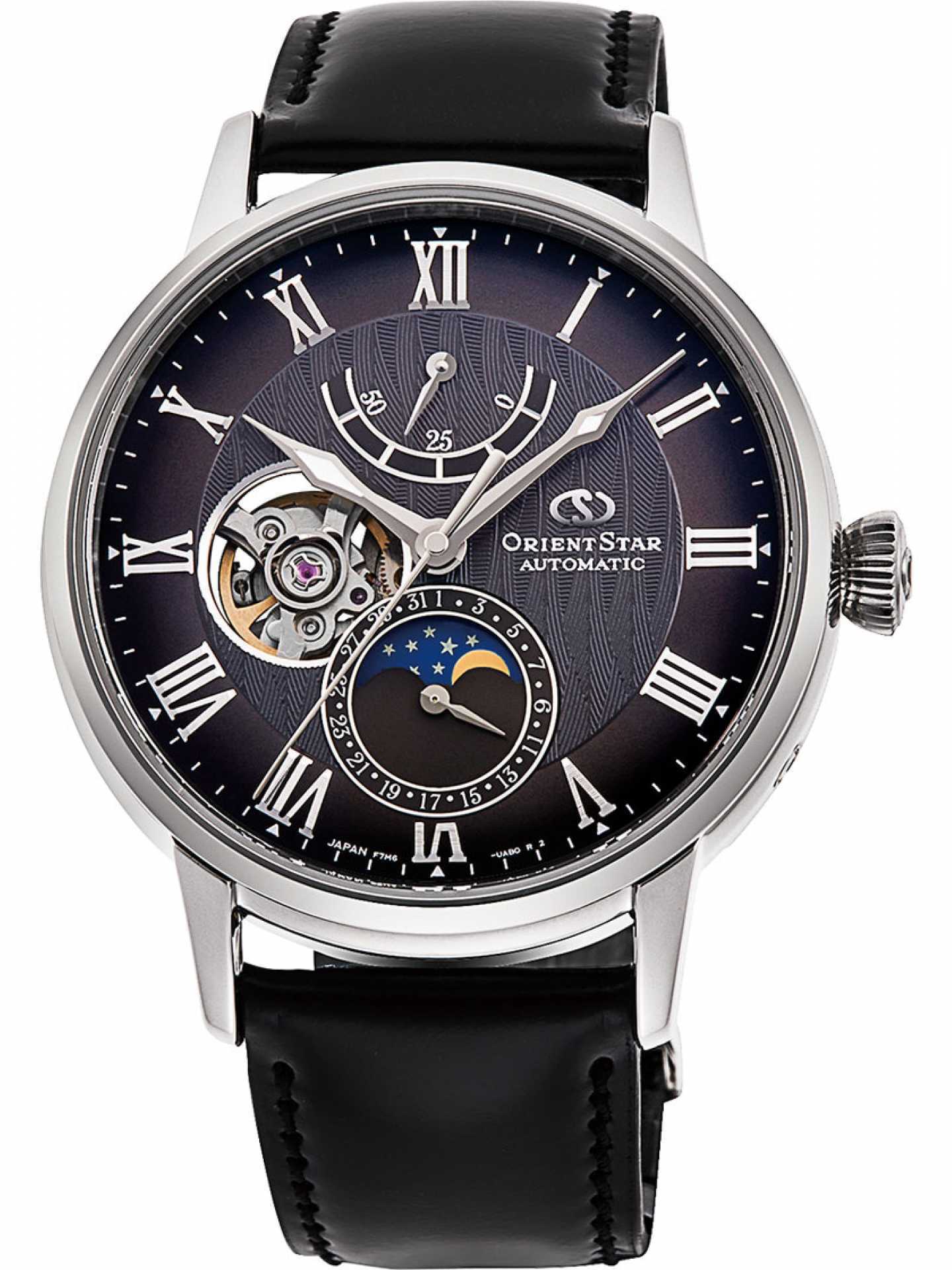 The absolute top of the range will cost somewhere north of £3,000, but with most pieces costing less than half that, it's a move that's sure to get watch geeks across the UK queuing up to buy models, from the tried-and-tested Bambino to the more experimental offerings. And if the wider availability results in Orient becoming less of a cult classic and more of a known quantity – as well as the whole range offered at 25% off for the month of March – that's just more incentive to be among the first in the country to own one.
Find out more and buy at orientwatch.co.uk