If there's one thing the Olympics can do, it's reignite a country's passion for medals. And it might be simply a quirk of timing, but while gold watches have been a mainstay at the top end of the market for generations, in 2021, the other two medal metals have been enjoying some time in the sun of late.
Some of that is down to Tudor's Black Bay Fifty-Eight 925 and Black Bay Fifty-Eight Bronze 'Boutique Edition', which had fans of the brand purring, and put silver and bronze watches firmly in the limelight upon their release. And Hamilton has also got in on the act with the Khaki Field Mechanical Bronze, which takes its historic flagship watch and decks it out in a beautiful bronze alloy chosen for its anti-corrosive properties.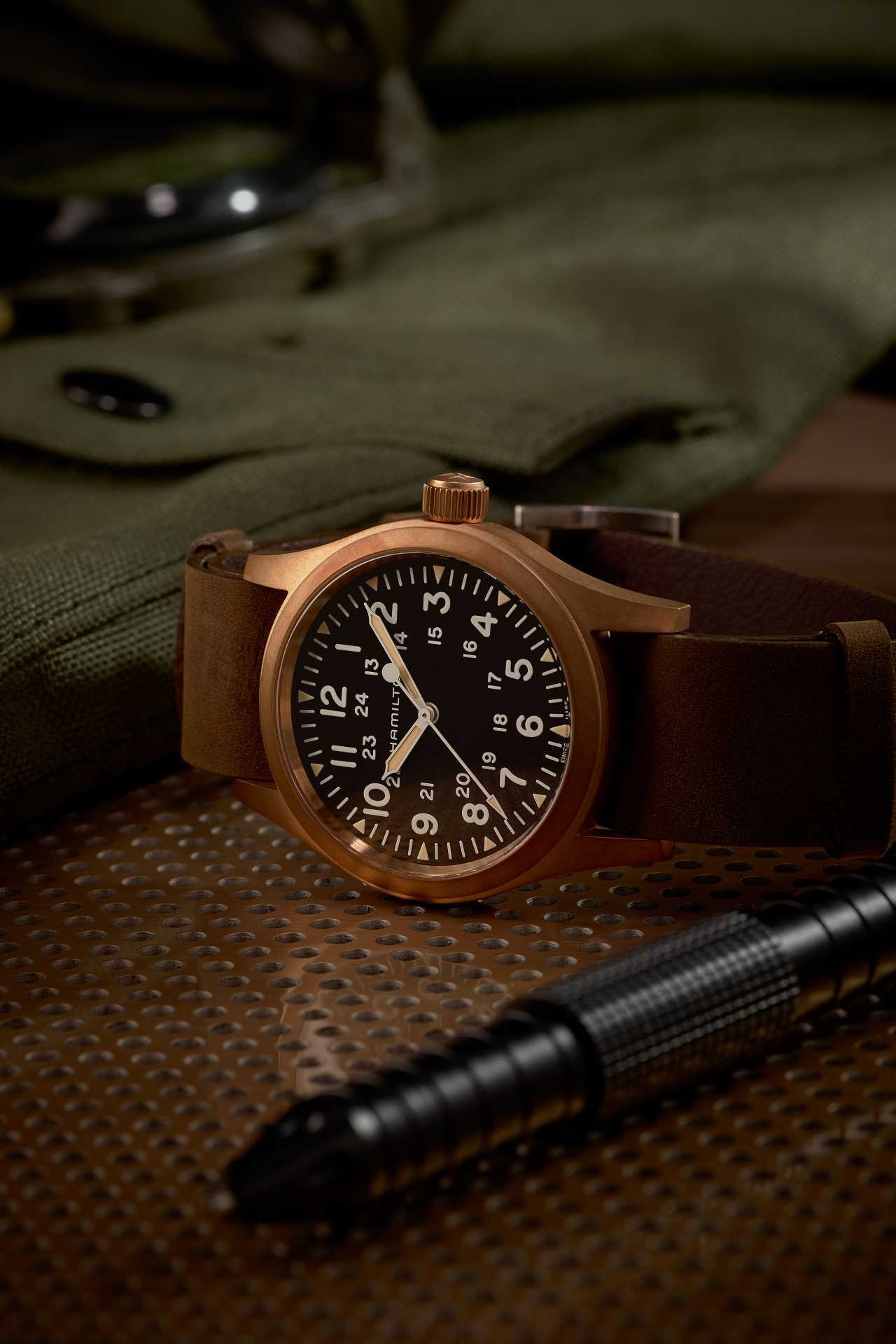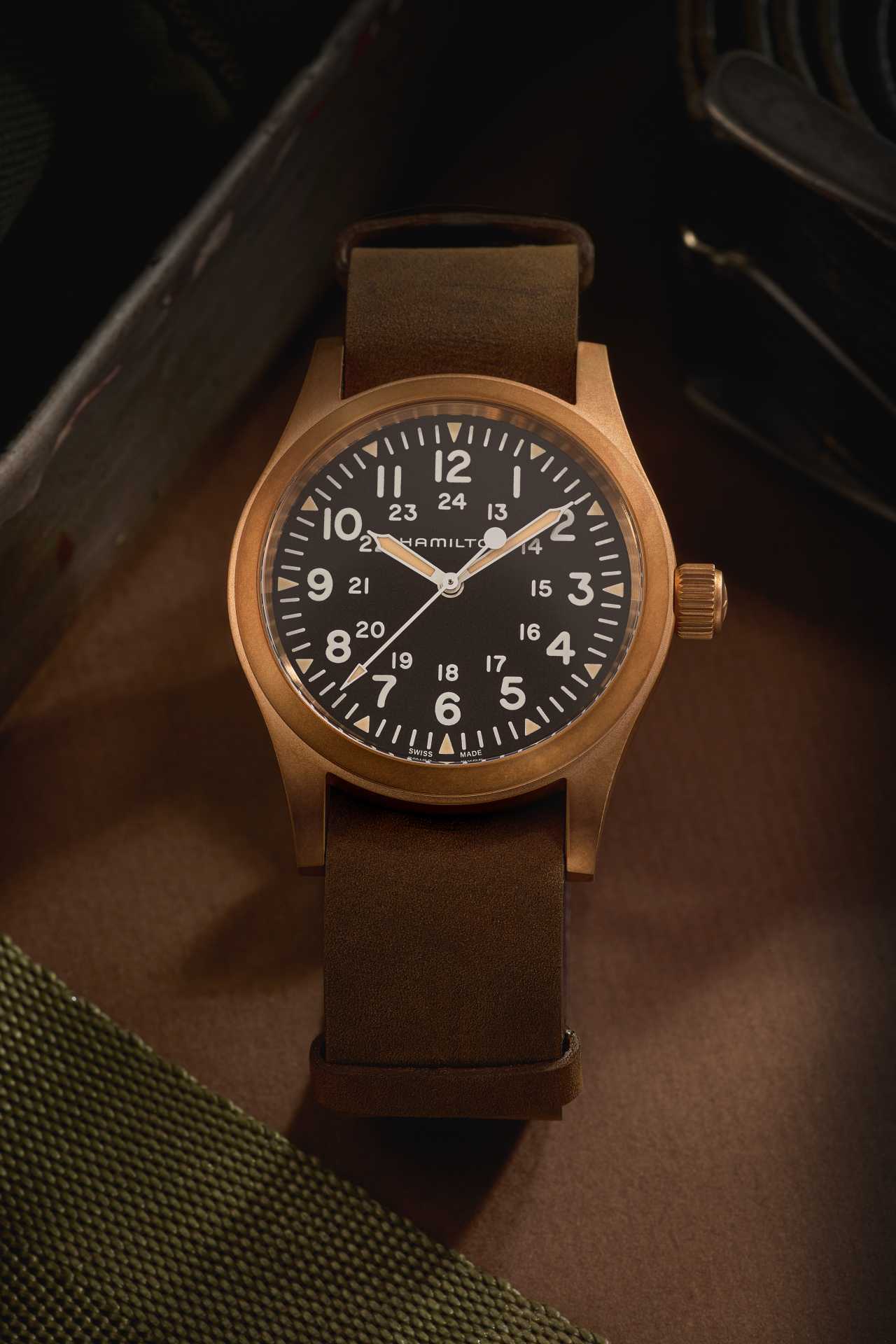 That's significant, because corrosion (albeit in a controlled and aesthetically pleasing way) is crucial to the appeal of a bronze watch. Like Tudor's bronze efforts, Hamilton's is pitched as being unique for the patina it will develop over time, aided by exposure to air, sweat and water. And with a price tag far under £1,000 and its arrival straight into Hamilton's core range, the Khaki Field Mechanical Bronze represents a brilliant chance to find your way into bronze watches without the outlay of some of its pricier competitors.
Corrosion – albeit in an aesthetically pleasing way – is crucial to the appeal of a bronze watch
Outside of the case and a touch of bronze on its hands, the watch is identical to the brand's much-loved stainless steel model, characterised by a classic field-watch aesthetic inspired by the brand's history in kitting out American and British soldiers from World War 2 onwards. The watch's slim profile and 38mm diameter mean it's inconspicuous on its nato strap, and its lack of complications mean that, like all field watches should be, it's built first and foremost for legibility.
Inside the case, meanwhile, the hand-wound H-50 movement will keep you ticking for an impressive 80 hours before you need to wind it again. It's an unfussy watch that puts function over form, but whose raw material alone should be more than enough to maintain your interest as the years pass by.
£720, hamiltonwatch.com