In the beginning, there was a simple but inventive idea: to display the time in a unique way. Repeatedly, the two founders, Biegert and Funk, had the idea. Sometimes it disappeared for a while, but it always came back again.
The success story of QLOCKTWO® started early: Marco Biegert and Andreas Funk worked together on creative projects in their youth. This collaboration resulted in an imaginative team long before the idea developed that defines the company today. Their common path led the two of them to found their own advertising agency in 1999. Art and creative idea development were also important aspects of their product development during this time.
Later, in 2007, art moved further into the foreground: the two men worked on an art project, the QLOCKTWO project. In doing so, they were guided by the idea of representing time in a way that people consciously perceive it. Even more: a representation that would make people communicate time. This concept laid the foundation for today's company, QLOCKTWO.
A Timeless Work of Art
QLOCKTWO bridges the gap between horology, craftsmanship and modern interior design. QLOCKTWO has been awarded with more than thirty international design prizes and awards.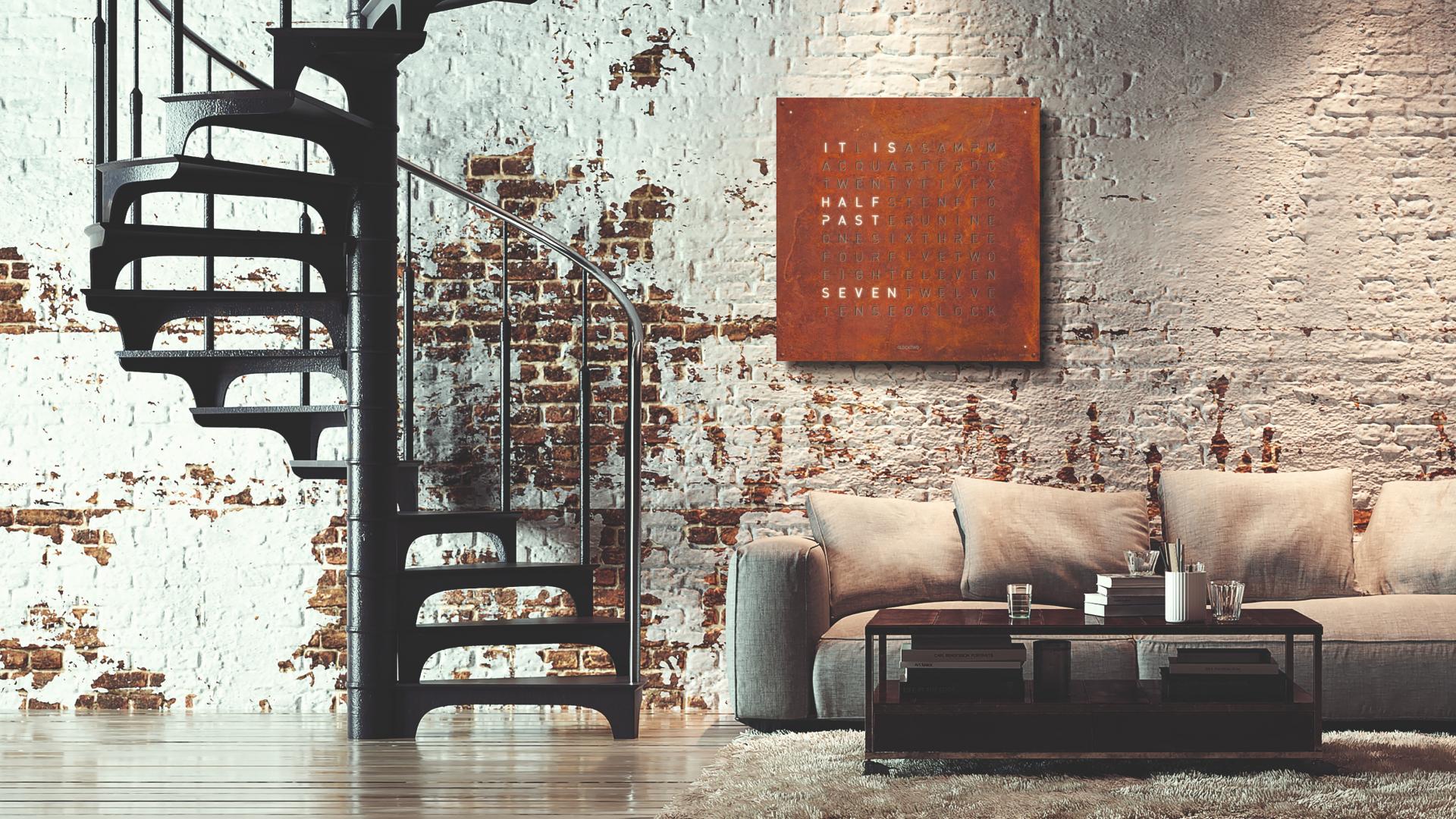 How does QLOCKTWO work?
The typographic display connects the moment with the written word and makes it an art object. The matrix of 110 randomly arranged characters forms the basis. The individual letters are assembled into words by illuminated surfaces. They describe the time in five-minute increments. 4 luminous dots in the corners ensure that the time is displayed to the minute.
QLOCKTWO is available in different materials. Whether in coloured acrylic glass, powder-coated stainless steel or the artfully designed surfaces of the CREATOR'S EDITION. It is a wall and art object at the same time.
The QLOCKTWO collection offers a range of different size models; QLOCKTWO CLASSIC, LARGE and 180, plus a range of desk clocks with an alarm function, QLOCKTWO TOUCH, as well as a wristwatch collection in two sizes, QLOCKTWO W35 and QLOCKTWO W39.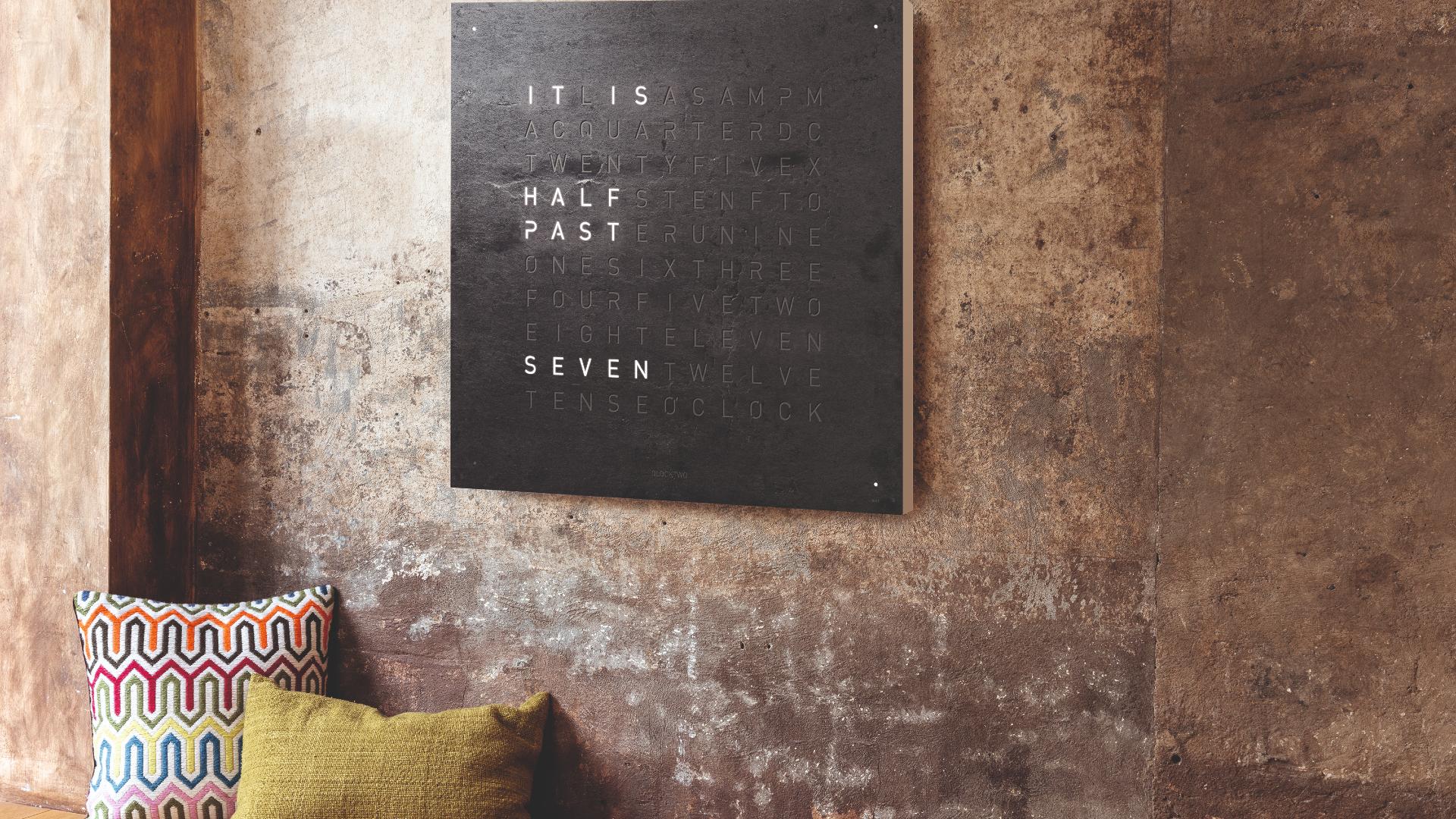 From coloured acrylic glass to CREATOR'S EDITION models RUST, VINTAGE COPPER, RAW IRON, GOLD, SILVER & GOLD and METAMORPHITE or with brushed or matt powder-coated stainless-steel fronts, it has been individually handmade to order in the Schwäbisch Gmünd manufactory since 2009 and is available in more than 20 languages, including Chinese, Arabic and even Swabian, in over 35 countries around the world.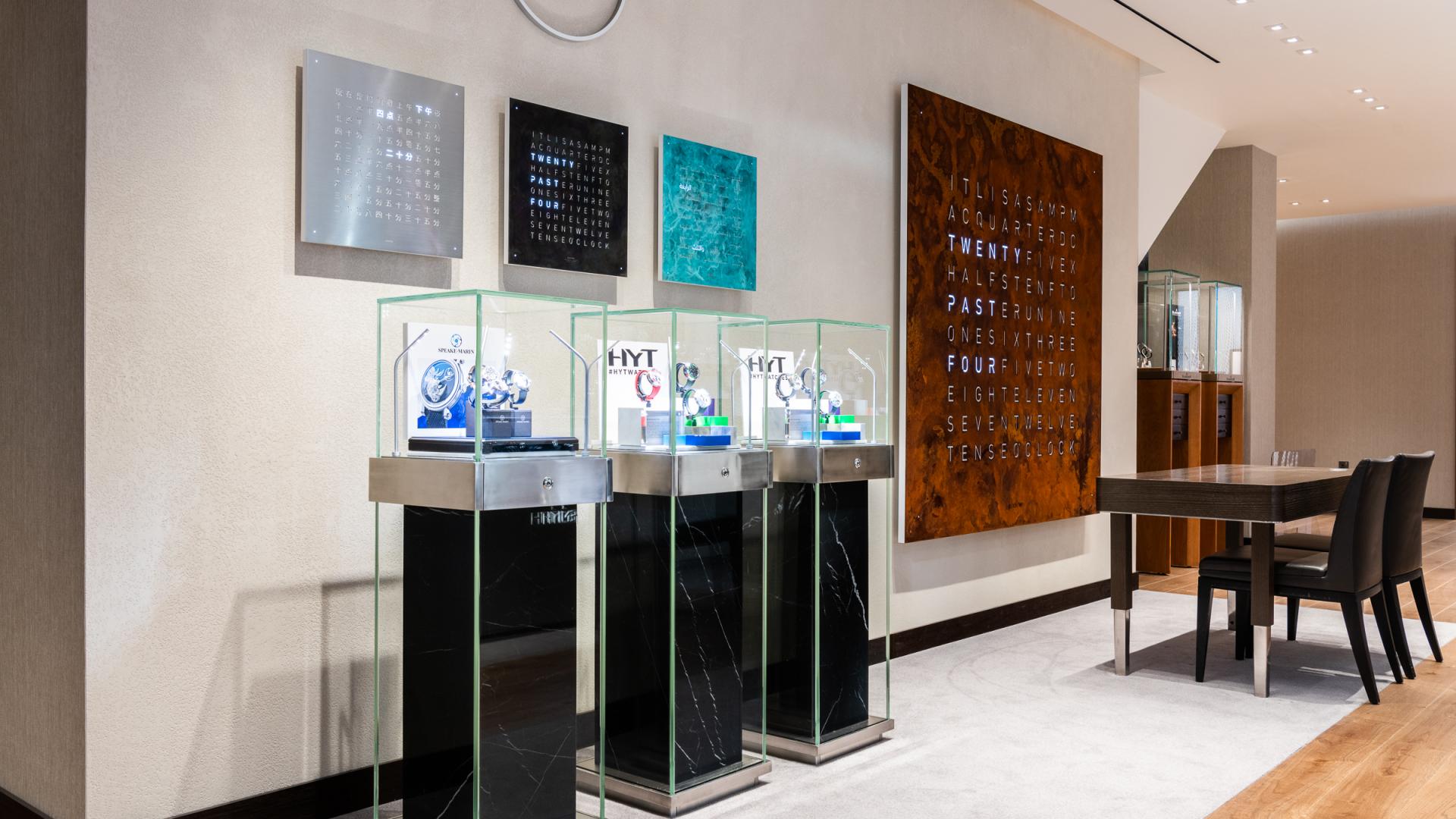 QLOCKTWO is available in UK online and instore in Selfridges, Watches of Switzerland, Goldsmiths and other leading retailers.
For more information visit QLOCKTWO.com