For 2021, Pantone decided that there wouldn't be just one 'colour of the year' as is tradition – but rather two. Desperate times call for desperate measures.
The first to be selected was 17-5104 Ultimate Gray. Symbolic of the national mood, perhaps? Or the weather?
Pantone's angle is that it's practical and rock solid – just what we all need right now.
And in contrast, there's 13-0647 Illuminating Yellow – symbolising hope and the promise of brighter times.
Together the two are a winning combination. Much like SevenFriday's latest iteration of its P3C watch – the P3C/09 Orange Carbon.
The now familiar cushioned curves of the watch's bezel and animation ring are still made from genuine carbon fibre. But with the new colourway for 2021, they're contrasted the dark material with a bright orange.
Fibre resin has been used to etch an orange line across the bezel; orange lacquer has been used to embellish the 7F signature on the screw-down crown and to the numerals at 12 and 2.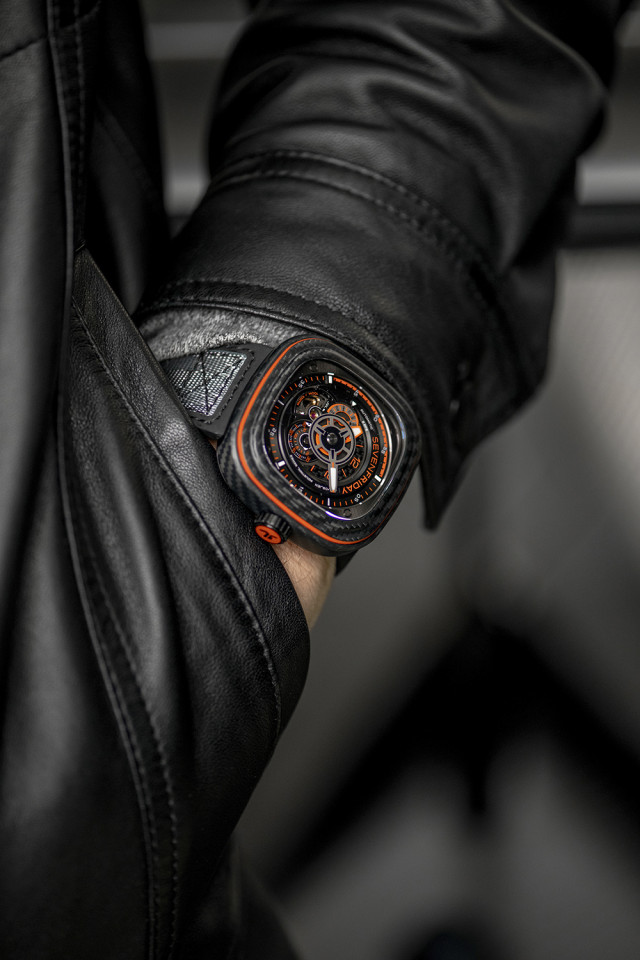 Like its predecessors, it includes an NFC chip for authentication and a three-year warranty registration via its proprietary App.
Mineral glass protects the dial, which has been made of four separate layers and finished in brushed sunray gunmetal.
Under the hood, it's powered by an automatic MIYOTA 82S7 movement, which boasts a 40-hour power reserve.
And the screwed-in crown system means it's able to dive down much further that you – 100 metres, to be exact.
So you have carbon for practicality and strength; bright orange for hope and brighter times. Sounds promising to us.
CHF1,547 / £1,256.95; for more information, see sevenfriday.com