Gavin Bond spent the first lockdown shacked up with his wife in a log cabin in upstate New York. One lazy evening, browsing Netflix, Bond came across the film Calm With Horses, a film which he knew nothing about. He stuck it on and spent the next two hours mesmerised – with the film itself and its magnetic young star, an actor named Cosmo Jarvis.
"I thought he was like a young Marlon Brando," Bond tells me over Zoom. "He had that ruggedness but that softness to him. His acting skills were second to none."
Bond is one of the most celebrated photographers working today. From Hollywood stars to musical icons, you name them, he has likely shot them. He knew he had to shoot Jarvis. And so a few months later he was doing just that. The results are before you now.
In Calm With Horses, Jarvis plays an errant but well-meaning single father who works as an enforcer for a vicious criminal family in rural Ireland. (You know the type.) "When I turned up to the shoot I thought he was going to be this Irish kid," admits Bond, who hadn't previously spoken to the actor. "I thought he was going to be that guy."
Yet Jarvis, born in New Jersey, raised in Devon, turned out to be entirely his own guy. The shoot took place in Buckinghamshire. Its star was dropped off a little prematurely so Bond drove up the road to find him. "He's in a dirty old hoodie, a pair of baggy jeans and he's just ripping lines on his skateboard in the street." Bond laughs at the memory. "He looked like some skater kid."
Bond isn't the first to make the Brando comparison. A 2020 profile in i-d magazine went full proclamation with its headline: 'Cosmo Jarvis is Britain's new Brando'. Leaving aside the question of whether Britain could stake any claim to the old one, there's no denying that Jarvis possesses a presence so potent you almost tremble for the screen every time he appears on it.
The coming year is a big one for Jarvis, with lead roles in major adaptations of Persuasion and Shōgun. The former will see him woo Dakota Johnson on Netflix; the latter battle samurais in feudal Japan. Then? Who knows. Bond sees almost limitless potential. "I work with a lot of people. He was someone really special. I see that guy's career; I think he's going to be a huge deal. I haven't come across that many people like him."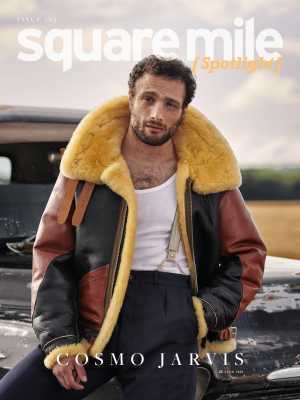 Let's start off with a nice, simple one – what's your earliest memory?
My father blasting 'La Marche pour la cérémonie des Turcs' by Jean-Baptiste Lully while he retiled a roof one afternoon.
Where does your creativity come from? And how did your upbringing inform your career choices?
Well, I don't know for sure how my upbringing informed my career but I'm sure that it did in various ways. The consistency of my upbringing went from thick paste to a very thin piss-water and everything in between.
Both my parents, though, had rabid appreciations for art, particularly music and film. I always liked making things, building things et cetera. Beginning to explore those crafts like music and performance and creation served to keep me busy and escape from my reality. In school I was far from a model student and my social skills were poor, and though I didn't have any tangible future in mind back then, creative things and things that entertained others were a way I could be useful and purposeful and challenged.
I know now that I was very lost as a young man. Not to defer my own responsibility but 'the clown' was a trait in me which other people named, and subconsciously I was grateful to have an identity so perhaps I went with it to a degree. Back then I knew how rare it was for an intangible craft to have so many different methods of execution. Those methods the artist forms are the way he or she makes the craft tangible for themselves – and indeed makes the art into the craft as an objective task or occupation.


For a majority of my upbringing, I was left to my own devices – and the greater world outside of the shattered family unit was incredibly apparent and of constant consideration and contemplation.
Seeing as I had my own developmental issues and setbacks in multiple areas, as many do, and being lucky enough early on to have an idea that it was through the mediums of visual art, writing, performance, music and film that the devastating perils and enigmatic wonders of the human problem that afflicted me could be explored and dissected, I just got busy and obsessive in those areas.
At the time those perils and wonders were what confused and inspired me the most, and the task of working at them had no clearly pronounceable, rock-bedded limit in the way that some other exploits can have. Obsessive was all I really could be in the midst of them and that suited me just fine.
You made your breakthrough starring alongside Florence Pugh in Lady Macbeth – what are your memories of that experience?
I learned a lot. It was a nice job because of how small the fictional setting and therefore the working environment was. We shot the whole film in one location.
It was great to work alongside the amazing Naomi Ackie, Paul Hilton, Christopher Fairbank and Florence herself. Always a breath of fresh air working with theatre directors.
I was equally elated and terrified at the chance to work on something like that. Very grateful to Shaheen Baig who cast me.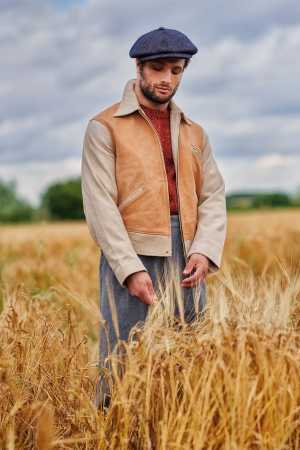 Florence is now one of the world's most famous actors – but reading your past interviews, it sounds like you're fairly ambivalent about the prospect of fame? 
I had to look up the meaning of the word 'ambivalent' to answer this question. Now I know. I really just want to work and try and do good work like anyone else.
It's a job. I just want to live and die quietly. I am an employee. Of what worth is fame when so many greater minds than mine, so many wiser, more honourable, more enlightening and enlightened, kind, forgiving, ingenuitive and braver men and women than me aren't anointed with it – in the way which people in my line of work who pretend to be different people seem to be?
I'm not against fame, I'm against society's distribution and adoration of fame and how it suffers under that influence and how it can distract the youth in particular from realising their own potential. I just want to do the work. Fame is the remaining shell of a cracked nut.
Calm With Horses brought comparisons with Marlon Brando, although we'd say there's a lot of Tom Hardy in you. Can you understand the comparisons (even if you might disagree with them)?
No, I don't understand the comparisons. Nobody compares to those guys. The notion of comparison can imply many things when humans are the unit being compared.
I'm never sure which particular aspect of being the people making the comparisons are referring to when they are comparing.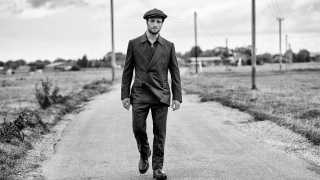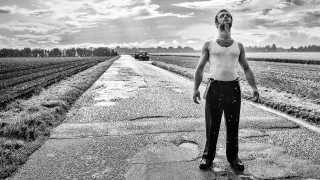 Apparently you tend to embody a character for the duration of the shoot – one of your Calm With Horses co-stars assumed you were Irish. Is that right? It must be quite an intense experience.
I try to adopt as many of the facets of what I define as the character that I can while still remaining an actor who has to go to work and deal with people.
If a person I'm playing speaks differently from how I speak then I think that's an important thing to familiarise myself with.
I've had a lifetime to speak whatever way I speak so for me it's important to devote time to the other person – or allow them to devote their time to me, depending on which way you look at it.
Next year will be a big one for you, with lead roles in Persuasion and Shōgun. What can you divulge about those two projects?
Persuasion is a Netflix adaptation of the Jane Austen book of the same title; it's directed by Carrie Cracknell, who is great. I play a man named Frederick Wentworth who is a hopelessly and almost resentfully, besotted mariner and gentleman.
Shōgun is a ten-part adaptation of a novel by a man called James Clavell. It takes place in feudal Japan. I play an Englishman called John Blackthorne who is a merchant seaman and whose ship is damaged and washes up there with his crew.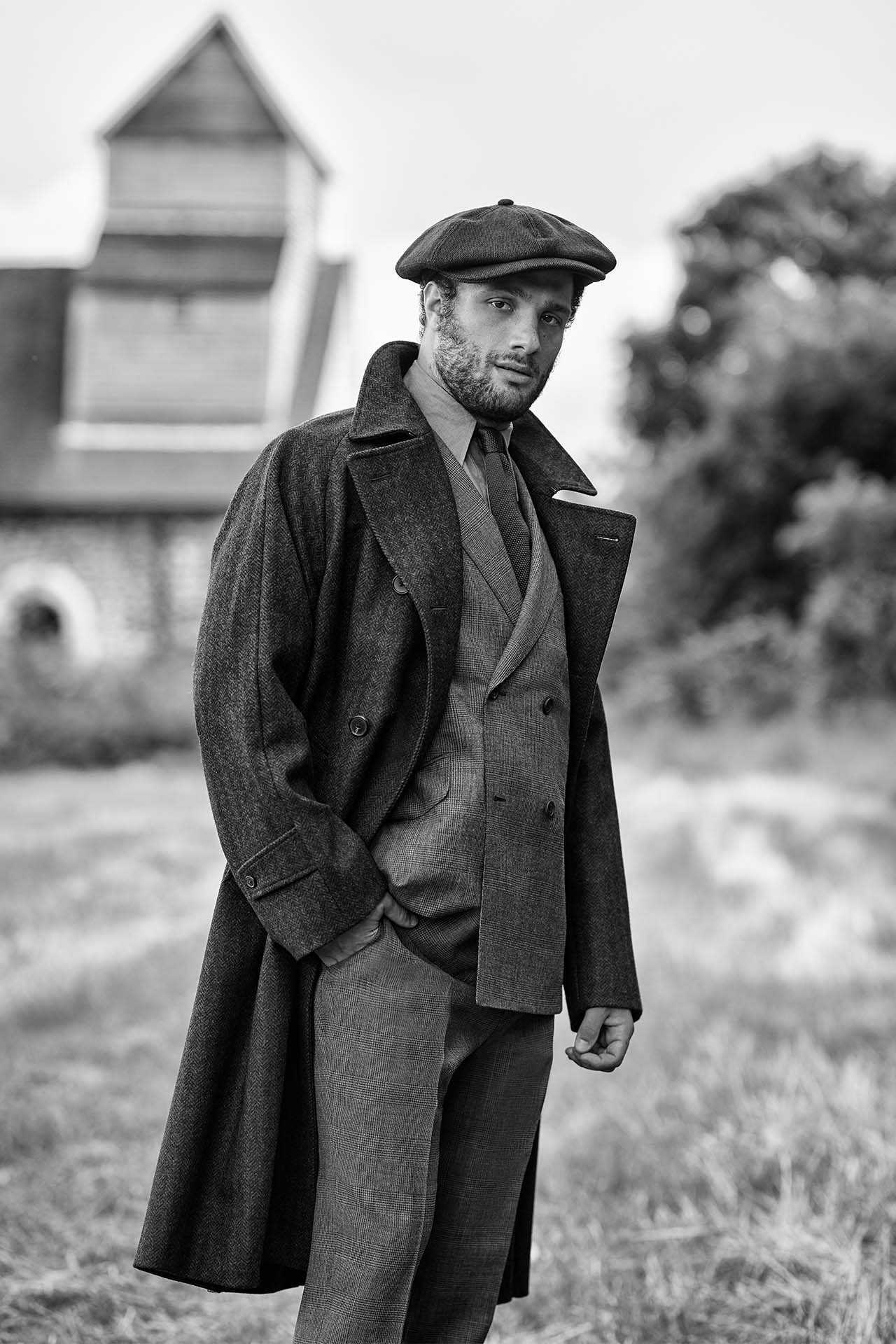 Your profile at the end of 2022 might well be vastly different to what it is today. Have you considered and prepared for this possibility – and how it might affect you?
No. Hopefully there will just be two or three more characters out there that people can know of and that'll be all.
OK – so what gets you out of bed in the morning?
A mixture of my legs and arms. Nah, sometimes, if I ate a lot at a late hour the night before, the undeniable urge to defecate.
Jokes aside, it's usually my wife or –if I'm away working – my alarm clock.
Fast-forward three decades – what do you need to accomplish to achieve satisfaction in your career and life as a whole?
That's a hell of a question and the answer has certainly changed from whenI was 17 to the age I am now [32].
I guess I just want to do good work, work that is good in my opinion or work that is honest or worthy or something. Three decades? Like so many of us, I may have died from my compulsory blood clot by then.
Aside from one day wanting enough space to erect a mini-ramp in my garden, to grow vegetables and wanting to make a semi-terrarium model village from matchsticks and bonsai trees, I merely want to be a decent husband and eventually father. Invest in the things about life which I have neglected before or been oblivious to.
To have helped others in some capacity. To have appreciated nature and preferably to have lived in some kind of harmony with it. To have planted many trees. To have not become bitter and jaded.
To be grateful. To have had urgency in warfare. To have found – and kept – faith and fullness in little.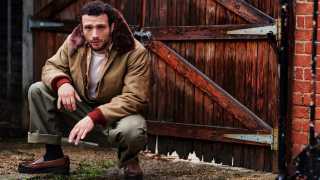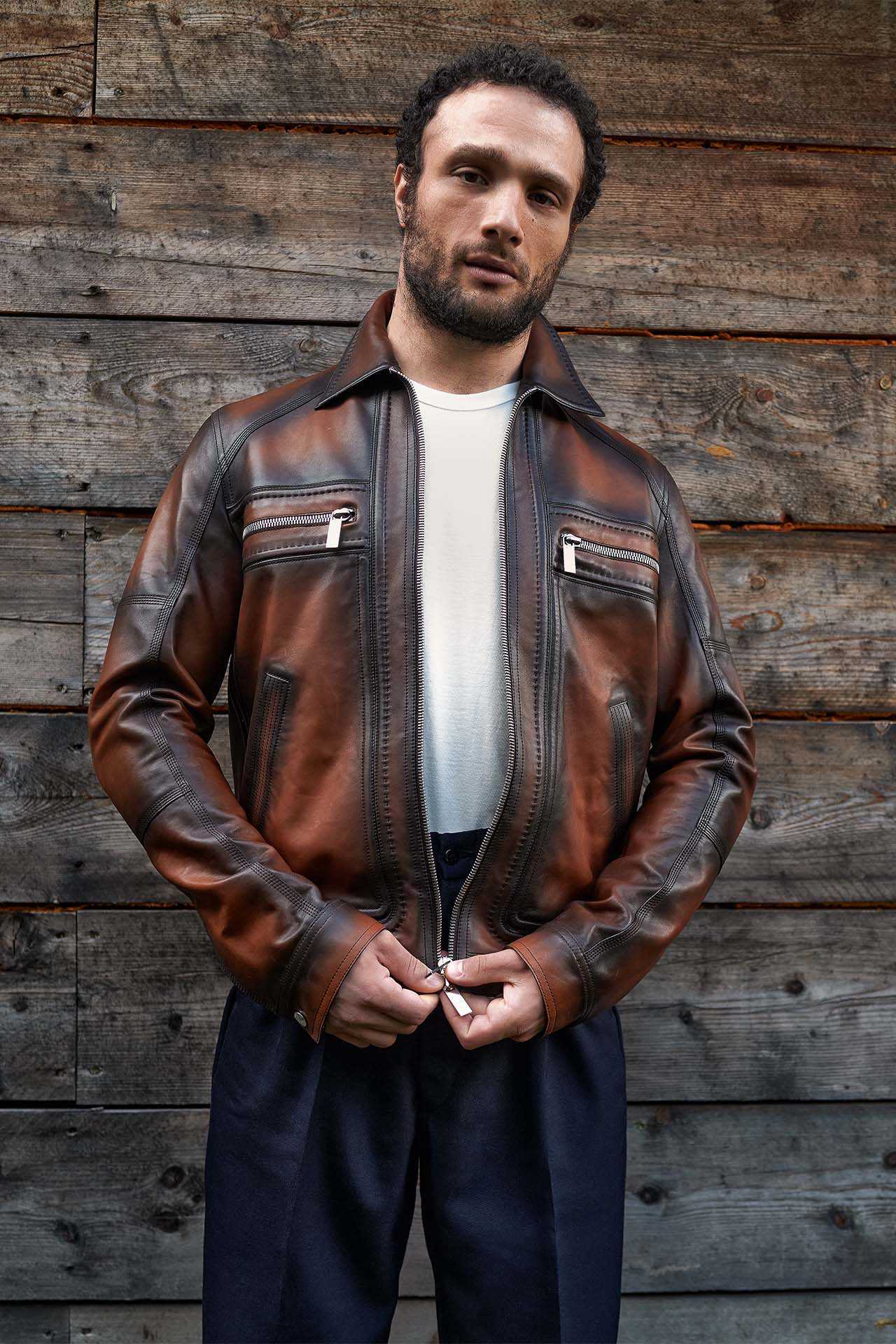 Persuasion and Shōgun will air in 2022.