'Actress musician cat fanatic sex poet'. This Twitter bio is my first introduction to British actress Ella Hunt ahead of our Zoom interview in early January, and over the course of our chat, she ticks all those boxes and then some.
We are meeting (virtually) to discuss the second season of Hunt's Apple TV series Dickinson; she is due to release her own music later this year; I am introduced to her two ginger Maine Coon kittens Simon and Alfie; and as for being a sex poet:
"I was writing lyrics one evening and I wrote this stanza that goes: 'I do our laundry / you make me cum / it sounds patriarchal / it's actually fun'. I immediately tweeted it and thought, 'Fuck what have I done?!' And then a bunch of people liked it."
From there follows a handful of similar Twitter oeuvres: 'roses are red / violets are blue /I haven't cum yet / why have you?'
It's safe to say this 22 year old isn't faint of heart. To put it in her own words, "I've grown a pair of balls now. Or actually, I've grown a pair of tits; let's make it feminine."
This season of Dickinson is a much more adult and challenging season
Sadly, sex poetry remains – for now – a jokey side talent reserved for social media. After all, it isn't as though Hunt hasn't got enough going on. Most pressingly, there is season two of Dickinson, in which she portrays Sue Gilbert Dickinson, best friend, sister-in-law, muse and occasional love interest of 19th-century poet Emily Dickinson, played in the series by Hailee Steinfeld.
This is not your typical period drama. Yes, there are bodices, breeches and elaborate hairstyles, but that's roughly where the similarities end. Dickinson's first season, which aired on Apple TV's streaming service in 2019, received recognition for its killer modern soundtrack (think Lizzo and Billie Eilish), opium-induced hallucinations and twerking, among many other things.
The hyper-theatrical, surreal take on a 19th century coming-of-age story comes from creator and showrunner Alena Smith (who was a writer for The Newsroom, My America and others). It is fantastical, indulgent and intellectual, yet politics quietly roll on in the background, with side stories like Henry Thoreau and his involvement in the Abolitionist movement. You could consider it a bit like the thinking (wo)man's Bridgerton.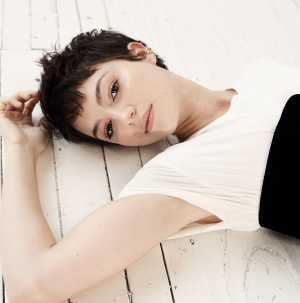 While the show is based on historical facts, much of it is imagined – including the intensity of Emily and Sue's relationship. One standout scene in the first season comes when Sue gives Emily an orgasm while Emily's poem 'I have never seen Volcanoes' is spoken over the grinding guitars of Mitski's 'Your Best American Girl'.
But in season two, the relationship between the two of them looks a little different. "This season of Dickinson is a much more adult and challenging season," says Hunt from her brick-walled New York apartment.
"When we pick up with Emily, Sue, Austin and Lavinia [Emily's siblings], they've all grown up and gone through these intense transformations, Sue most of all. Emily has become completely devoted to her poetry and her craft and is feeling powerful in her artistry. To a point where she is overwhelming Sue. And Sue has decided in the interim that she's going to reinvent herself as this extraordinary hostess."
Emily and Sue (the latter now married to Austin, Emily's brother) are almost estranged, yet Sue continues to push Emily creatively, introducing her to roguish newspaper editor Sam Bowles, who promises to publish her.
It's a season about being seen or not being seen – and the choice and the craving to be seen by the people that you love
Sue becomes increasingly obsessed with her power to bring influential people to the small Massachusetts town of Amherst and connect them through her lavish, exclusive salons, all paid for with the Dickinson family money (which also funds her expensive dress sense). As Emily's sister Lavinia notes in an early episode, "It is so crazy. Sue is an influencer."
"I was scared, because I know that people had really responded to Sue's relationship with Emily in season one," says Hunt of these developments. "I think that people are going to find themselves going, 'I don't know how I feel about this person any more. What is going on with them?'"
It's a definite departure from Sue's sadness in the first season. "It's really fun to play," Hunt says enthusiastically. "I knew when I signed on to the series that Sue was going to become this socialite. I didn't know to the degree that Alena was going to write it, but the Sue of the history books was this very intelligent, fabulous woman who threw these incredible parties and brought the literary elite of New England to Amherst.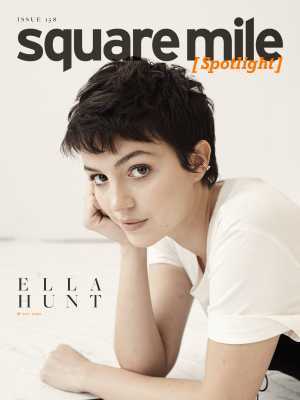 "It's a season about being seen or not being seen – and the choice and the craving to be seen by the people that you love, by the outside world, in a fame sense and also in a personal sense. For my character Sue, she both is seeking notoriety, but also, in a very intense way, trying to push away anything that makes her think or feel deeply."
This reflection on celebrity feels achingly modern. During a global pandemic when many of us are beholden to social media for connection with the outside world – not to mention a year after the death of presenter Caroline Flack – it rings painfully true, and one of Dickinson's many strengths is its tongue-in-cheek way of depicting 1850s society grounded in modern-day issues.
While much of the series is fictitious, we know the real-life Sue Gilbert was plagued by sadness. Orphaned at five, she was raised by her aunt in New York. She arrived in Amherst to visit her elder sister, and ended up spending the rest of her life in the town. She and Austin Dickinson began courting in 1850, around the time that Emily and she became intimate.
I did a self-tape for Dickinson, found out I'd got the part, and two weeks later flew out to New York
Though it had ebbs and flows, their correspondence lasted until Emily Dickinson's death in 1886, and Gilbert received more than 250 poems from the poet, and in return offered her advice. She wrote Dickinson's obituary after her death, and was asked by her sister Lavinia to edit the poems for publication.
"Of historical Sue, she was one of the only people that understood Emily and loved her work and was invested in it and had an open dialogue with Emily. Which I think is extraordinary given that so few people understood her at the time. That Sue did must have meant that Sue was a pretty incredible woman herself."
Hunt is clearly enamoured with Dickinson, and her character. Like Sue, she is forward-thinking, cultivated and culturally engaged. But that comes as no surprise, given that it's essentially been her training ground. "Dickinson is basically my equivalent of university," says Hunt. "I did a self-tape for Dickinson, found out I'd got the part, and two weeks later flew out to New York, having never been before. It was a huge learning curve."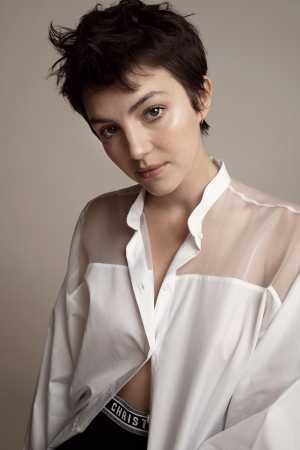 While Hunt is "doing absolutely what I want to do", she laments that she skipped further education: "I'm a bit of a nerd and would have loved to have found a moment for university. But that's kind of the great thing about Dickinson. I get to study, to a ridiculous degree, the subject of Emily Dickinson and the world around her. It's a history class, an English literature class and a sociology class all in one."
Hunt has definitely been doing her homework, reciting Dickinson's poetry at the drop of a hat – her current favourite is 'I am afraid to own a body', a reflection on the societal pressures faced by women in regards to their bodies, which, she says, "shakes her".
While they're writing 170 years apart, parallels can be drawn between the two wordsmiths. Hunt says laughingly that she is "gently putting a middle finger up to the patriarchy".
Hunt is elegant and outspoken, with a clutch of respectable roles under her belt: she starred alongside Normal People's Daisy Edgar Jones in Cold Feet in 2016-17, and played lead role Anna in zombie musical Anna & The Apocalypse.
Working on such an outwardly queer show that glorifies queerdom, made it less scary to enjoy those elements in myself
Elsewhere, she's been turning heads in the fashion industry (reportedly catching the eye of US Vogue editor Anna Wintour when she was just 18, at London Fashion Week in 2016), and today she's decked out in Louis Vuitton. But, as referenced in her comment about growing a pair of tits, Hunt wasn't always this way.
Similarly to Sue, she underwent a transformation when she left her childhood home in rural England to move to the States.
"It's taken me moving to New York and shooting a queer, female-driven show to take pride in the bizarre sides of myself, the sides of myself that I love the most and make me feel most true to who I was as a small child," Hunt muses. "Maybe that combination of being away from England and working on a show about a female poet who wasn't understood in her time, such an outwardly queer show that glorifies queerdom, made it less scary to enjoy those elements in myself and explore it in a way that I might not have done if I hadn't got the show."
We discuss the modern meaning of the word queer. "I love the term queer. I don't think it is specifically about sexuality, I see it as a mindset and feeling empowered in the bizarre and the strange sides of myself. I think queer is a beautiful word in that sense. It's an attitude. That's how I identify to my friends in New York."
So what would she have been like in the 1850s? "If I was a white rich girl like Sue, and if I was in an unhappy marriage, I imagine I definitely would have been inclined to throw rages and try and get stimulating artists around me. The constraints on women at the time were so intense – women were so oppressed – I don't know how much I'd be able to tap into the outspoken, queer, bizarre sides of myself. But it all depends on class. I love that this season really looks at class and race and the impact they have on our ability to use our voice and be the person we want to be."
Hunt is certainly using her voice, and in more ways that one. Having previously kept her musical ability to herself, she'll be releasing her own record later this year, citing Joni Mitchell and Anohni of Antony & The Johnsons as her primary influences. But fans can get a taste of her talents now, in episode six of Dickinson's second season, where – in one of Emily's hallucinations – Sue sings the poet's 'Split The Lark.' Her voice is beguiling, full and melodic.
"Songwriting was my safe space and my place to work through what I was going through as an actress as a teenager," says Hunt. "It wasn't about fitting a director's vision.
I'm very hopeful that the pandemic means that artists can come back to
"It is the joy and also the downside of being an actress, the collaboration. It's not a selfish art form. I'm serving someone else's art, and I don't have much control over the finished product. Whereas in music, I am the director, the producer, the show runner. I get to be all of those things as much or as little as I want. And I can bring my own community into the music that I make as well."
This need for creative empowerment weaves its way into Hunt's love of New York. Having lived there since 2018, she says "my relationship to the city is one that gets deeper and deeper. I'm finding that people are almost kinder now, more compassionate, in these very hard, strange times, I think the city has come alive in a different way.
"I'm very hopeful that the pandemic means that artists can come back to the city. I hope it means a drop in prices so that the city can have a rebirth of that artistic dreamland of the 1980s and 1990s." With this, Hunt echoes Sue's desire to be surrounded with creative, talented people.
Sue Gilbert Dickinson has been described by historians as "astute and cosmopolitan". Ella Hunt seems cast in much the same mould. As for what's to come next: Sue Gilbert went on to publish her own poems, so perhaps an anthology of sex poetry is on the horizon? 
Dickinson Season 2 is available now on Apple TV.