"Knowing what I know now about being an actor, I would tell the younger version of myself to fucking go back to school, get a degree and do something else that'll make you happy," Jeremy Renner says flatly.
He's joking, I think, but his bone-dry sense of humour almost has me. If The Hurt Locker and Avengers star is regretting his career choices, what hope is there for the rest of us?
"I know I must sound friggin' miserable, but I promise I'm not!" He's laughing now, and I'm breathing a sigh of relief – mid-interview retirements aren't really my thing, let alone when you're dealing with a Marvel superhero.
The truth is, though, that Hollywood doesn't realise how lucky it is to have Renner at all. Away from his most popular on-screen personas – the bomb-diffusing Sergeant James and bow-wielding Hawkeye – it's difficult to know where to begin with the actor's varied talents.
He somehow finds time to make millions from renovating properties across California, he owns the proliferating film production company, The Combine, and he writes his own music on the side – should he have chosen to, he could have turned his back on acting a long time ago.
As Renner himself chimes in Rémy Martin's 'One Life / Live Them' campaign: "I've always wanted to be many things – not to be known for one thing I do, but everything I do." It's an honest mission statement for what the 45 year old represents, and while acting will always be his calling card, he's glad for the opportunity to share the lesser known facets of his personality.
"I've got a wonderful synergy with Rémy Martin," Renner enthuses, detailing his passion for the campaign. "It's all the things that I talk about with my daughter all the time: you don't let anyone put you in a box, and define you by one damn thing."
The iconic cognac distillery convinced the actor to come on board – "but, don't get me wrong, if the cognac had tasted like shit, I'd have been out the door," Renner smiles.
"Now I've started this little routine: I'll sit at the piano, play for about an hour, and have a glass of cognac with a cube of ice. I love it."
If you hadn't guessed by now, the actor is one of those infuriating people bestowed with more talent than there are hours in the day to use it, but he still makes time to be a dedicated father: you'd hate the guy, if he wasn't so damn likeable. 
"I'm doing a lot of things that I love at the moment, but number one is being a dad," he warmly tells me. His young daughter, Ava, is a frequent focus of our conversation – and his driving force. "She's the most important thing in my life. I've got to have time with her otherwise I'll tell everyone to piss off, and I'll go live in a two-bedroom apartment for the rest of my life as a really happy stay-at-home dad."
For all Renner's successes, I'm surprised to hear that the actor feels his life isn't "synced up" just yet: Tinseltown may feel like the farthest thing from life in the City, but like many first-time fathers, Renner admits to struggling with work-life balance.
"I was very blessed to get The Avengers, then Mission Impossible came along, followed by Hansel & Gretel, and The Bourne Legacy. It was such an incredible time for me but also the loneliest," he explains. Caught in a whirlwind of performances, media obligations and red-carpet screenings, the actor spent a lot of time away from the people that matter most to him: it wasn't what he'd signed up for.
Jeremy Renner's career highlights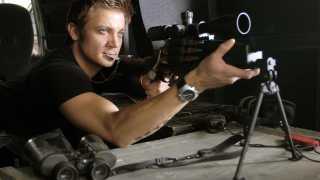 © Moviestore collection Ltd / Alamy Stock Photo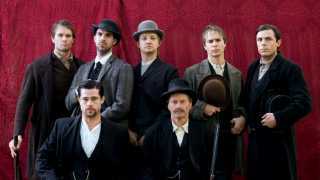 © AF archive / Alamy Stock Photo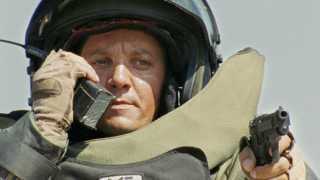 © Pictorial Press Ltd / Alamy Stock Photo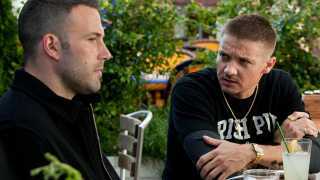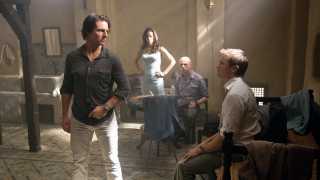 © AF archive / Alamy Stock Photo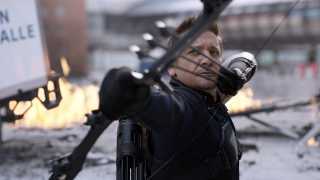 © Collection Christophel / Alamy Stock Photo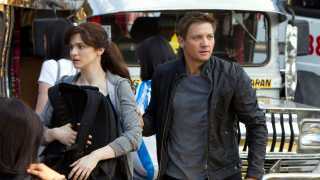 © AF archive / Alamy Stock Photo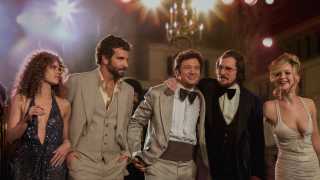 © Moviestore collection Ltd / Alamy Stock Photo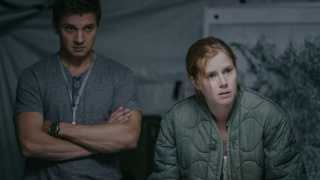 © Moviestore collection Ltd / Alamy Stock Photo
"Fame was never part of my trajectory. I just wanted to work, and do what I love to do. Then I started to get paid to do it a little bit – and if I could support my family with what I was doing? Well, God damn, I thought I'd found the Holy Grail of success.
"But I realised that I hadn't slept in my own bed for four years, and spent my birthdays with an assistant I didn't know very well. I never bitched about being alone because my career has been such an amazing gift – now, though, my advice is to cherish life for its shared experiences. That's where the real value is."
If Renner's commitment to acting wavered, it was his passion for renovating houses that gave him an impetus to continue.
"I always feel that adversity is the foundation for greatness. It's got to be there to give you tenacity and problem-solving skills. Shitty times give you that continuity," he tells me.
"That's wired in me from building houses. Dude, if everyone is showing up on time, we're ahead of time and under budget, all hell is going to break loose: something must be wrong! Did we build this house on quicksand?"
For all Renner's diverse roles, from serial killer Jeffrey Dahmer in his breakout performance in Dahmer in 2002, to corrupt mayor Carmine Polito in American Hustle, it's still difficult to imagine the actor in a hard hat and overalls. More fool me. The California native has remodelled some two dozen houses, including a Holmby Hills mansion that he bought for $7m, only to sell for $24m following a sensational art deco-inspired renovation job.
Funnily enough, Renner's appreciation for architecture started in London, but not in the way you might expect: "I remember being a little drunk and stumbling out of a shitty sandwich shop in Soho. I looked up at this giant old building and realised, holy shit, it's beautiful – it's older than the history of the United States of America, but in great shape. Then I started looking at the cornices and the mouldings of this structure – it was incredible."
Typical of Renner, the path that eventually led to his own multi-million dollar renovations defies conventions. In the early 2000s, before the actor was a household name, he was "broke as heck and living without electricity" when he came into a bit of money. Along with his childhood friend and fellow actor, Kristoffer Winters, they pooled their money together to buy a place of their own.
In his own words, they "fixed shit up a bit", and "the realtor thought it was a big deal" – whatever it is the pair did, however, a new buyer bought the house for double what they'd originally paid for it. Renner was hooked.
"The real drug of it is to bear witness to the potential of a house. It's walking into this turd of a property, envisioning what it'll take to make it sing, and then seeing it materialise."
If Renner's attitude to his success seems laissez-faire, it isn't – he's just accustomed to rolling with the punches and landing on his feet. "I was always as glad for the jobs that
I didn't get as those that I did: everything's a blessing," he shrugs, when I put this to him.
When I found out what happens in the third and fourth Avengers films, my jaw hit the floor
It seems an appropriate moment in our conversation to move onto The Hurt Locker, the film that undoubtedly pointed his career skyward. Directed by Kathryn Bigelow, the film's depiction of the Iraq war became something of a cult hit, thanks to its relatively small budget and unknown cast. The film went on to collect six Oscars, with Renner nominated for Best Actor for his portrayal of Sergeant First Class William James. His fate in Hollywood was sealed.
"Hurt Locker sort of launched me as the new guy in town – it's been nearly 20 years, and that's still kinda cool – but no one knew what that movie would become as we were shooting it." He remembers conversations with co-star and fellow Avengers superhero, Anthony Mackie, about whether Hurt Locker would be a mini-series or a film. "When it finally came out, it slowly took off, and it took off some more, and did what it did. We were very blessed."
Renner went on to receive another Oscar nomination, this time for his supporting role in the Ben Affleck-directed The Town, before moving further into the world of action films. With successes in The Avengers, Mission Impossible and The Bourne Legacy, it's unsurprising that the actor has a reputation for being a go-to action man: something that Renner still struggles to comprehend.
"I was shepherded into that world by a master of action movies, Tom Cruise – and I learned so much from him – but I couldn't be further from that 'action guy'. Don't get me wrong, I'm a very physical guy, so I love the physical challenges of action movies but it's the characters that I find particularly interesting."
Renner's star turn as Hawkeye is a perfect example of how the actor's ability to reach deeper into the character's backstory still leads to a fan-favourite performance, despite not being green – or a Norse god, for that matter.
"When The Avengers came around, I really liked the idea of Hawkeye. He just seemed like a real dude with a high skill set."
Portrayed as a father and a leader, as well as a master archer, Renner's human performance is an excellent foil to his superhuman compatriots. "I can really connect with him [Hawkeye]. I'd have no idea how to do Thor: flying around with a hammer and muscles? I don't know how Chris Hemsworth does it!"
This summer's Captain America: Civil War had lasting ramifications for The Avengers team, including Hawkeye, with the rumour mill churning as to what the future holds for everyone's favourite superhero team.
Renner's excited, too: "I don't want to look too far ahead, especially as there's still two big-ass movies to go and shoot, but what I do know is that when I found out what happens in the third and fourth Avengers films, my jaw hit the floor. Kevin Feige and the Russo brothers have something very special planned."
For a man who's considered stepping away from film altogether, Renner has a busy schedule over the next few years: there's The Avengers, a rumoured sequel to Bourne Legacy – and "it's looking possible we'll shoot another Mission Impossible in 2017," the actor says.
"After that, I think I'll be getting back to films like The Hurt Locker and The Town, because I feel like I've still got some exploring to do in that type of cinema."
While Renner's on-screen developments will be the subject of much intrigue, it's his off-screen antics that may prove to be the most interesting. Not content with his theatrical, property and production careers, Renner is finally ready to share his musical talents with the world – and, for once, he seems nervous.
"I'm quite conscious of people being like, 'Really, this is happening now?' But I'm also stoked about the idea of performing live."
There's an "idea of an [album] release date", the actor teases, but he isn't giving it up just yet. For now I'm all ears as Renner describes his sound as "cinematic, with a contemporary feel, in a Hosier or Kings of Leon kind of sense".
Curiosity piqued, I can't help wondering aloud why the actor is putting himself through all this. Renner laughs: "If I thought about how much I had to get done in a day, I probably wouldn't do any of it. But it's the same as anything in life, dude, you've got to focus on the obstacles ahead and get around them. Like a river over rocks, you keep going."
You have to hand it to Renner: as possibly the busiest man in Hollywood, he has his own kind of superpowers.
Jeremy Renner is a global brand ambassador for Rémy Martin. For more about the cognac and how to join its private members' club: lamaison.remymartin.com