Summer dining ideally involves light and delicious food consumed on an outdoor terrace where the stresses of urban life evaporating on the evening breeze. Enter COYA City. 
Tucked away in Angel Court, COYA is a Peruvian restaurant under the stewardship of chef Fabrizio Fossati. After a summer evening spent in its company, you can understand Fossati's pride in what Coya is serving up.
As for the terrace – Coya City has partnered with perfume house Sana Jardin to create a flowery and fragrant courtyard, complete with limited-edition cocktail menu. Stress? What stress? After five minutes, you'll be humming Ella Fitzgerald: "Summertime and the livin' is easy..."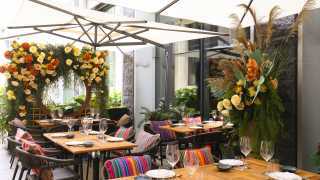 How's the food?
Expansive. The menu contains dishes to please every palate from soft shelled crab tacos to the chef's signature sea bass (a plate that he rightly sends out with a smile and a knowing wink). The sea bass is the VIP of a very strong line-up – ensure you have room for it come the mains. 
That may be easier said than done, however. It's hard to pick a standout between the guacamole (handmade table side), the pulled pork bao buns or the grills topped with perfectly cooked meats, but the ceviche certainly earn itself a nod. Churros for dessert? Don't mind if we do. 
Bottom line: you're gonna eat well. Definitely do not try and cycle home afterwards.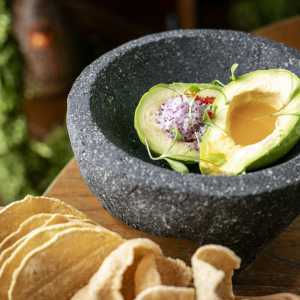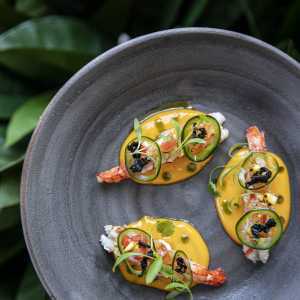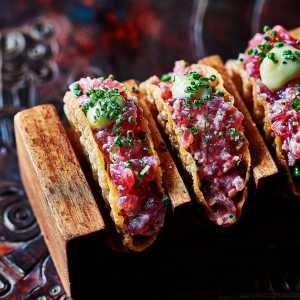 How's the drink?
The cocktail menu is vast, thoughtful and exceptionally well executed. Try a classic Pisco Sour (Pisco Sol de Plata Quebranta, fresh lime juice, sugar syrup, egg white). Not only does it taste delicious, the name of the restaurant is written in its foam. Helpful if you get through a few of them and momentarily forget where you are. 
If you fancy something with even more kick, there's also four of bespoke cocktails made specially for the Sana Jardin terrace. Try the Tiger By Her Side (El Jimador tequila grapefruit juice, toasted coriander, grapefruit cordial, coriander salt and soda).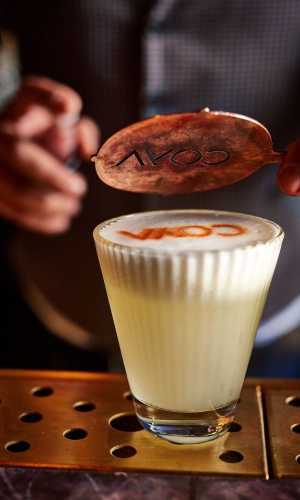 Will it bankrupt me?
There's no point pretending COYA is cheap. It's not crazy expensive either but it's not cheap.
There are so many dishes it's hard to estimate the bill but you can rack up three figures without too much trouble – and that's assuming you don't go mad on the booze?
However nothing is crazy expensive – main courses tend hover between £20-£30 and the food is totally worth it.
Anything else to note?
If possible, grab an outdoor table. Sat outside in the courtyard you'd be forgiven for thinking you were somewhere on the continent a world away from the stresses of the city. Lush.
For more info, see COYA