Alexander Vlahos: "My Lego cheers me up no end"
Alexander Vlahos has starring roles in Outlander and Sanditon – so naturally we chatted about ice hockey and Lego. Welcome to the the year of the Vlahos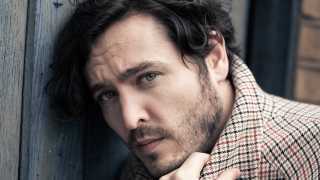 Photography: Lee Malone | Styling: Grace Gilfeather | Grooming: Sam Cooper
They say you should never relinquish your inner child – and Alexander Vlahos has certainly got the memo.
His current obsession? The reality TV show Lego Masters in which contestants must build increasingly challenging designs out of, yes, Lego. 
But Vlahos is also a man of action. "I recently bought an ECTO-1 Ghostbusters Lego set," he tells us. "When the world seems a little bit dark, I get my Lego out and it cheers me up no end." 
With roles in Outlander and Sanditon, plus the small matter of his wedding, Vlahos has plenty to keep himself occupied – but if the stress ever gets too much, there are always the bricks. 
Life
What upcoming project(s) are you most excited about?
This year feels like quite full-on in terms of projects. We've got 'Outlander' season 6 happening on March 6, and not so long after 'Sanditon' season 2 is coming out on March 20.
My friends tell me it's the year of the Vlahos, which always makes me laugh. I want to apologise in advance for the amount of 'me' on your screens.
What is your proudest professional accomplishment?
It has to be playing Philippe Duc d'Orléans in the Canal+ / BBC Two production of 'Versailles' – the role was extremely challenging, and for better or worse I took this intense character to heart for four years. It took its toll on me, but I can now look back on those years with great fondness.
I got to live in Paris, made some friends for life (Evan Williams who played my on-screen lover will be best man at my wedding!) and I'm so proud of the role I played in bringing Philippe to the screen! 
If you could change one thing about your career, what would it be?
Nothing. I have the best agent, with whom I've been with since graduating drama school in 2009. Together we mapped out a career path of interesting roles, roles that have stretched and challenged me all exactly at the right time in my life.
There are never any regrets. I am exactly where I need to be.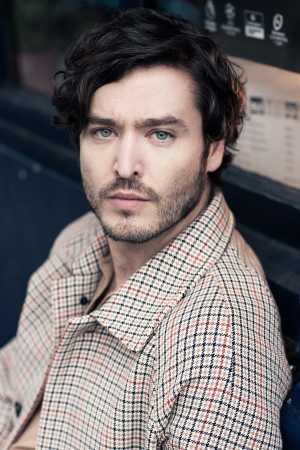 What do you hope to achieve that you haven't yet?
I've recently set up a production company called CowHouse Films, alongside my good friend turned producer Nicole Oebel.
The dream is to establish ourselves as international indie film makers. We're on track. Big projects ahead.
Outside of your family, who is / was your biggest inspiration?
Difficult to answer, because my usual answer to this question is my father. So I'm still going to go with that (sorry, not sorry).
My dad had a trying upbringing and truly single-handedly got where he is today thanks to his hard work – I look at what he's done, family, career, and I'm proud to be his son.
I try to emulate him every day. 
Tell us something nobody knows about you… 
I'm obsessed with a show called Lego Masters. There's a US version and an Australian version. I've seen every episode and I recently bought an ECTO-1 Ghostbusters Lego set.
When the world seems a little bit dark, I get my Lego out and it cheers me up no end. All hail the brick!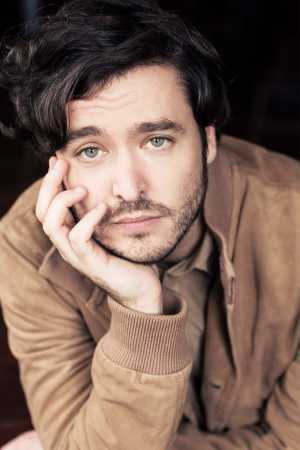 Style
What's your favourite item of clothing – and what does it mean to you?
My Cardiff Devils baseball cap. I played ice hockey for 10 years, from the age of eight. It was my whole childhood into adolescence…
The team, the Cardiff Devils, are so ingrained in me, that even now living in London,  I always sport the hat. Although I've had to replace the original as my puppy likes them too.
Favourite accessory – watch / jewellery / etc – and why is it special to you?
I got engaged to my fiancée in 2020. Obviously she got a lovely ring but she returned the favour and bought me a beautiful watch. It means so much to me.
What items do you take on holiday and why?
As important as a passport is a good book. It's a must. I'm currently reading 'Shooting Martha' by David Thewlis. Highly recommend.
Is there an item you threw away – or lost – that you really miss?
When I was 8, I had a Cardiff Devils jersey signed by all the players. Covered in every signature from the year they won the league for the first time…
It should be in a museum but I've unfortunately misplaced it…!
What's next on your shopping list?
We're in the middle of wedding prep, so everything on my shopping list consists of flowers, food, drinks and more flowers. I'm so glad I'm only planning on getting married once…
What would you buy if money was no object?
It's a tie between a wrestling ring (I'm obsessed with WWE) and my own private ice hockey rink!
Outlander is out now on Starz; Sanditon is out on 21 March on britbox.co.uk.