Not many young actors get their big break on one of TV's biggest shows – yet Conrad Khan has thrilled viewers in the latest series of Peaky Blinders. 
As Duke Shelby, son of Cillian Murphy's legendary Tommy, the young actor more than held his own opposite his illustrious castmates. Fingers crossed Khan returns for the upcoming film. 
Yet Khan's biggest inspiration isn't a fellow actor – or even a gangster – but the German philosopher and critic Walter Benjamin.
"I admire the way that he worked under extremely oppressive conditions," Khan tells us, "as well as persisting at what he loved even after harsh turndowns." 
It's unlikely Khan will be turned down by many filmmakers in the near future but he certainly has the mindset to succeed regardless. 
Life
What upcoming project(s) are you most excited about?
The final episode of Peaky Blinders came out on Sunday (3rd April), and I wasn't able to see it beforehand so I was so excited to watch along with my friends and family.
I am also looking forward to watching the first screening of film that I worked on last year called Kindling, directed by Connor O'Hara which has just been finished editing. 
What is your proudest professional accomplishment?
My proudest professional accomplishment is being nominated for the EE BAFTA Rising Star award.
I think it's proof of all the hard work that I have put in over the years and to share the moment with my family was very special too.
If you could change one thing about your career, what would it be?
I don't think I would change anything about my career, it has all been a learning experience.
Things that seemed at the time to be knock-backs, in retrospect, have been important to my development as an actor and as a person.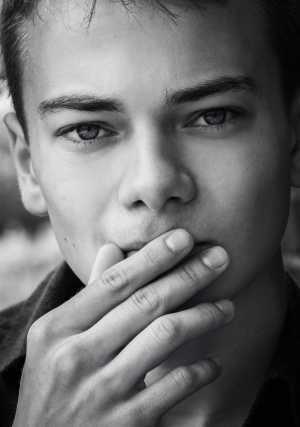 What do you hope to achieve that you haven't yet?
I hope to achieve a writing or directing credit sometime in the distant future. Script writing is something that I have started to work on at university.
I find it very enjoyable but I know that my writing skill need more work till something larger can become a reality. 
Outside of your family, who is / was your biggest inspiration?
Outside of my family on of my biggest inspirations is Walter Benjamin.
I admire the way that he worked under extremely oppressive conditions, as well as persisting at what he loved even after harsh turndowns.
I also like the new way in which he looked at cinema, in that it should be for everyone, and that it has to power to spread important, political messages.
Tell us something nobody knows about you…
Something that people may not know about me is that I didn't study the acting in the typical way.
A lot of what I have learned about the industry and craft came from spending time on film sets and absorbing what was going on around me, learning from others.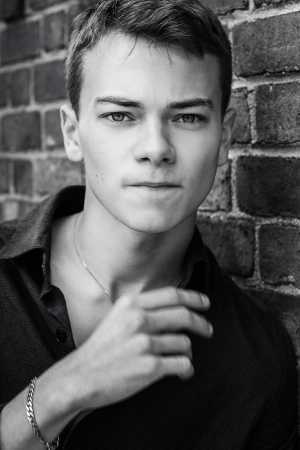 Style 
What's your favourite item of clothing – and what does it mean to you?
My favourite item of clothing is one of my white shirts, which was gifted and fitted to me by Saint Laurent, to whom I am very grateful.
It's simple but it fits perfectly and goes with almost everything. 
Favourite accessory – watch / jewellery / etc – and why is it special to you? 
My favourite accessory is a silver pendent that I wear on a necklace. It was passed down through my family and it means a lot to me.
It always stays with me, I am not a particularly superstitious person but I believe it has kept me safe in certain places and situations.
What items do you take on holiday and why? 
On holiday I always bring my sunglasses and a good book. Both essential. 
Is there an item you threw away – or lost – that you really miss? 
An item that I miss the most is my Grandfather's watch, it was stolen from my bedroom when our house was burgled.
It had a plain silver face, with an old, black leather strap. It was a beautiful vintage piece and I think often about where it might be now.
What's next on your shopping list?
Next on my shopping list is a bag. I think options for men's bags are quite limited (only e.g. backpacks or satchels) and I have been looking for ages for the right one. 
What would you buy if money was no object?
If money wasn't an object, I would buy a nice big house in London with a garden to sit in during the summer.
Peaky Blinders seasons 1 to 6 are available now on BBC iPlayer