Rebellion comes in all different shapes and sizes. But when you work in the City those parameters are somewhat limited.
Novelty cufflinks? Don't even think about it. A visible, tattoo. Alright, David Beckham – steady on now. Even a particularly colourful tie will still raise eye-brows and bring questions upon your judgement.
So where does that leave you – how can you express your rebellious side within the corporate world of conformity?
Well, before you worry about your clothes, start with your scent. That's where Aventus Cologne comes in. The brand new fragrance from the House of Creed is a tantalising blend of energising notes – and it's been specifically created for the modern man with a wild streak.
The original – and now iconic – Aventus has become a cult classic. It was inspired by Napoléon Bonaparte, the first emperor of France. Many of its scents were linked to him, such as blackcurrants from Corsica (where Napoléon was born), and birch from Louisiana (over which he ruled for four years).
An urban interpretation of its forerunner, Aventus Cologne is a natural-born rule breaker
Although renowned as a military leader, you may be surprised to learn Napoléon was also a devotee of eau de cologne. The emperor would use approximately 60 litres a month, with each bottle costing the equivalent of £1,000 today. His cologne is thought to have accompanied him to battle and became a testimony to his victorious vigour.
But like all good revolutionaries, Aventus doesn't stand still. The cult fragrance has entered a new chapter: Aventus Cologne.
A more urban interpretation than its forerunner, Aventus Cologne is a natural-born rule breaker. Indeed, it's not technically a cologne at all, but rather an eau de parfum – a considerably more rich offering all together.
A cologne typically is made up of head notes, with little or no base notes, whereas an eau de parfum opens out to a large base, giving it more depth and longevity on the skin.
Taking inspiration from the light citrus head notes found in a traditional cologne, Aventus Cologne blends energising notes of mandarin, pink pepper and ginger with sumptuous patchouli, sandalwood and vetiver. However, unlike a cologne, it mixes these light and refreshing notes with a leathery balsamic base of styrax, musk and birch.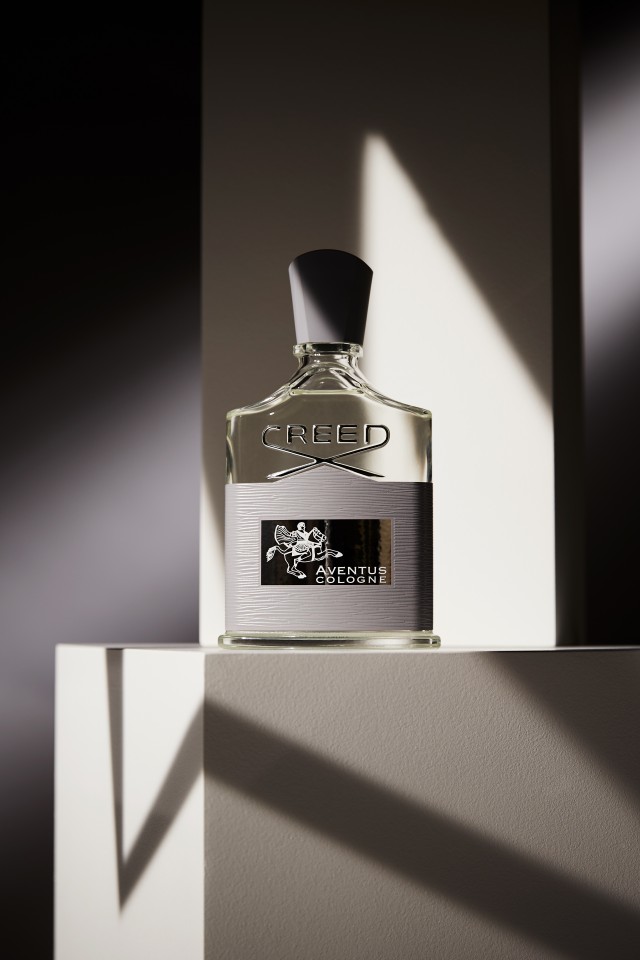 Creed's créateur parfumeur Olivier Creed uses traditional perfume techniques for a higher concentration of perfume essence. Olivier is the direct descendant of James Henry Creed, who founded the company in 1760. The perfume house actually began life as a firm of bespoke tailors in Mayfair. However, when it comes to rebelling, suits don't have a patch on fragrances.
If you work in the City, your tailoring choices are pretty much restricted to navy or grey. Brown is for the country; beige is only acceptable if you're on a trip to Europe; and black is for funerals – and auditors.
Now, you can have some fun with your shoes: tassels, monk straps, brogues and suede are all fair game in this department. Then there's your watch: from divers to pilots, sports to astronauts – they're a symbol of the man you'd rather be. But regardless of your outfit, and whether you're at work or play, Aventus Cologne is the perfect choice for all 21st-century rebels.
Creed Aventus Cologne £155 (50ml), £215 (100ml) Stockist: Creed Boutique, 99 Mount Street, London, W1K 2TF; 020 7495 1795; creedfragrances.co.uk