MEGAN RANDALL RECKONS that nearly three-quarters of her clients are men, which, she adds, is unexpected seeing as what she's offering is handbags. Randall is the European head of designer handbags and fashion at the auction house Bonhams. "Of course, some of those men may be buying these bags for their partners, but I think a lot are buying them because they know they're good investments now," says Randall.
In the search for alternative asset classes, fashion is on the rise. As recently as a decade ago the major auction houses barely paid it any attention. Then came the internet and online markets for second-hand clothing. Next, the ability to bid online, and an increased popularity in vintage clothing – in part driven by sustainability, a major factor for resale-conscious Gen Z consumers, and in part by the homogeneity of fashion retail. This piqued the interest of a number of regional auction houses across the UK, too.
"A few years ago, people came to us with garments tentatively, assuming we wouldn't be interested," says Randall. "Now everyone has a sense of the value of what they have. They know that if the condition is good, and the name is right, it's often going to have appreciated."
This is a young market, so perhaps inevitably it still leans towards safe major names in women's luxury fashion, and notably those with a reputation for craft, or certain iconic designs: Hermès, Chanel, Louis Vuitton, and so on. But valuable their vintage pieces certainly are: recent sales through Bonhams have included a Christian Dior 'newspaper dress' from 2000, selling at €15,300, and a 1995 Chanel tweed suit at €5,100. Then there are some very big hitters. One-off pieces by Iris Van Herpen – a Robe 'Bene Gesserit' and Robe 'Aeternus' – sold last year for £75,000 and £50,000 respectively.
The market is being partially fuelled by fashion brands' policy of restricting access. Some of their products are so elusive that, if you want to get hold of a new Hermès Birkin or Kelly bag, you need to build up a purchase portfolio – a record of shopping with the label, similar to buying, say, a Rolex Daytona. If you're lucky, eventually they will give you the opportunity to buy the item you're actually after. Covid has had a negative impact on manufacturing timelines. Small wonder then that when said item goes to auction, there's a ready audience to buy it, as there is for any particularly 'hot' but sold-out item.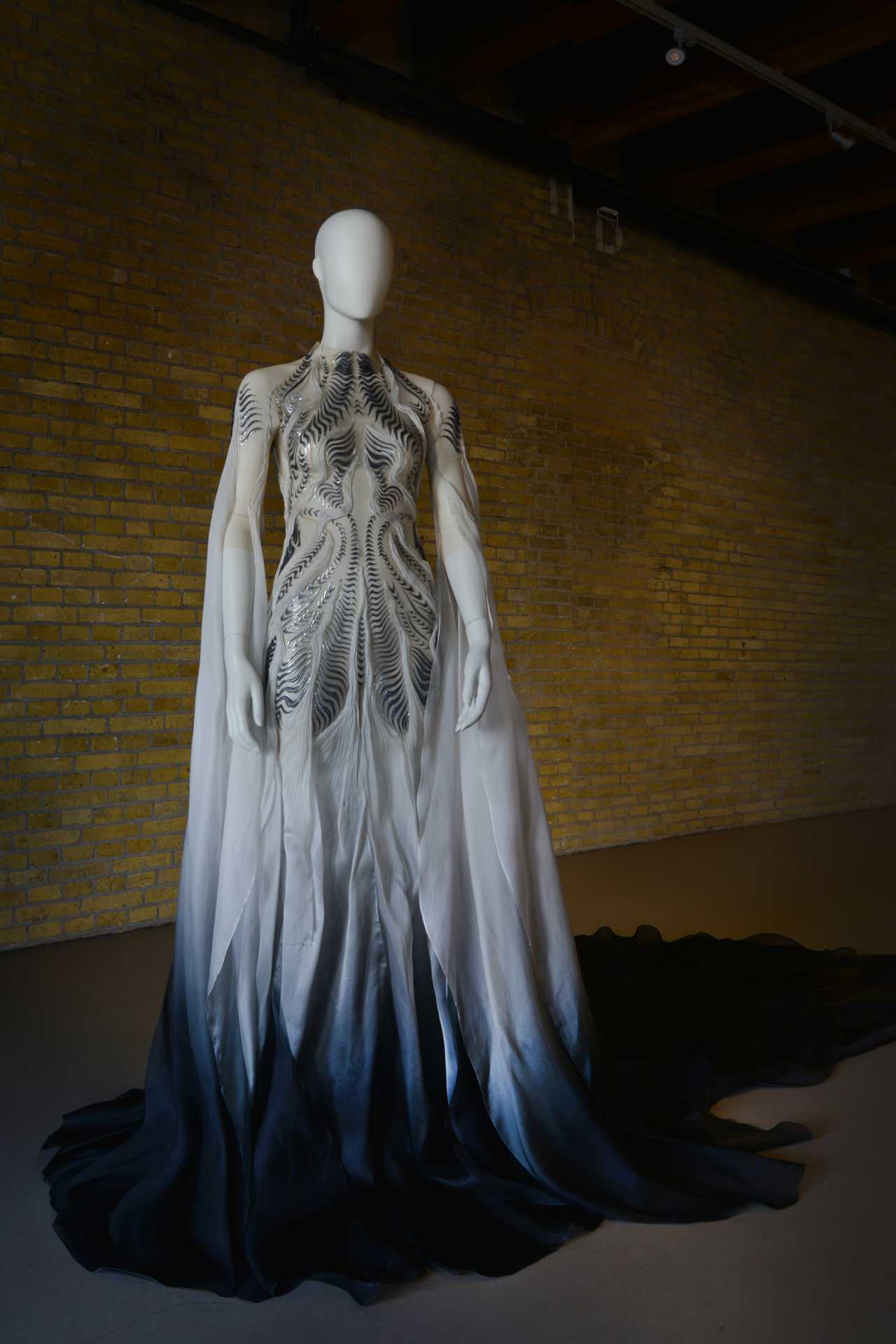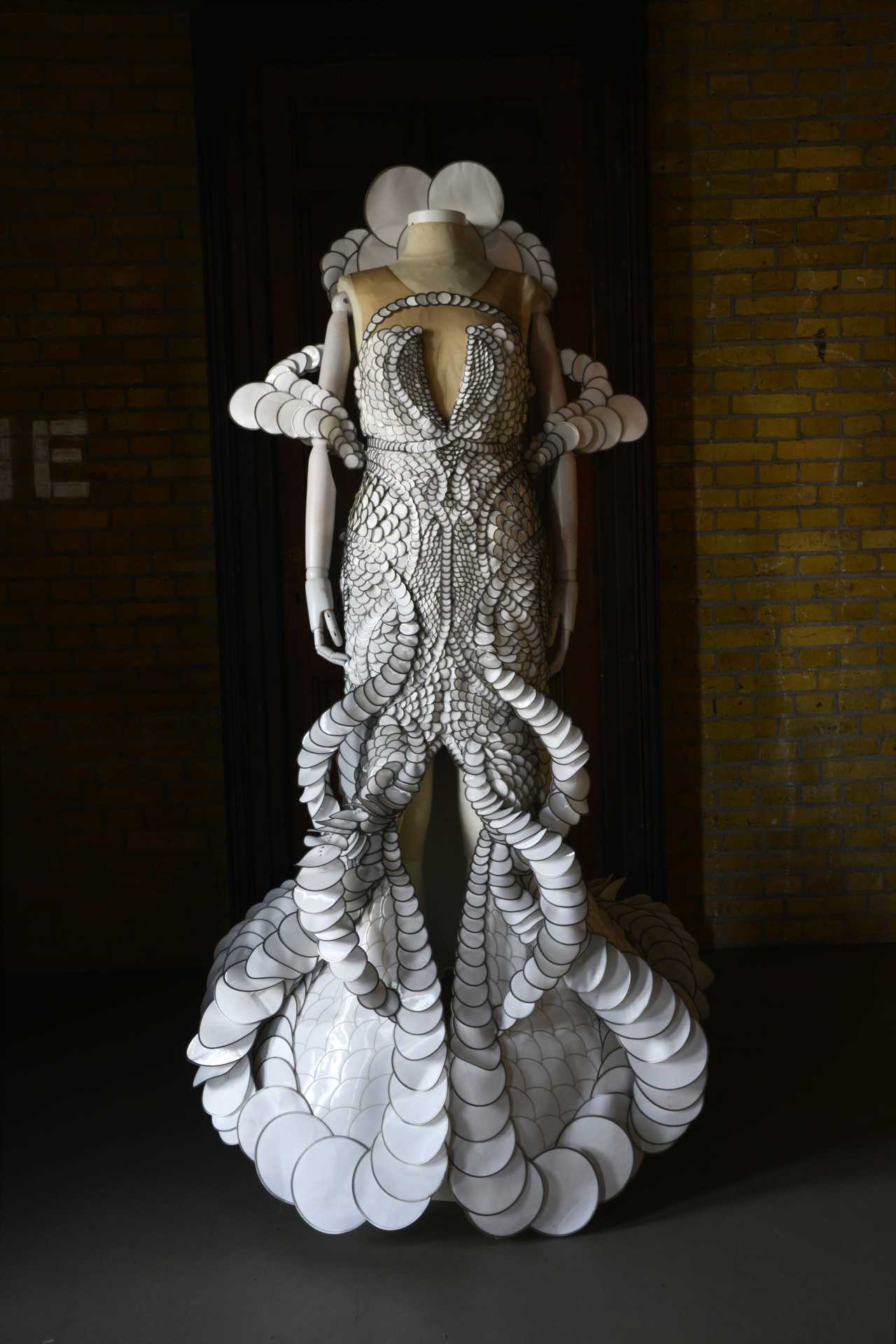 But there are many other drivers too. Partly it's because there's a recognition that even some of the major designer names have slipped on quality and that it's better to buy 'old' over new. Audrey Sadoul, independent fashion auctioneer with Lille-based Icon, argues that there's now also what she calls "a fashion for collecting fashion", underscored by the fact that the big brands are finally embracing the secondary market rather than feeling threatened by it. Also of note is that museums and other major institutions are increasingly building fashion collections, having come to recognise fashion design as an artistic discipline worthy of archiving. As well as taking possible investments off the market for good, of course, "that has also just given the whole idea of collecting fashion a new credibility," says Sadoul.
Indeed, while rare – because these garments are exceeding rare – another avenue for collector-investors is to focus on historic garments. "The value lies precisely in the fact that they belong in museums," says the fantastically named Notty Hornblower, fashion valuer for Hansons Auctioneers and founder of the Hope House Museum in Derbyshire, with its collection of Georgian and Edwardian clothing. "The museum may make no money but I know I'm sitting on a nice, appreciating nest egg," she enthuses.
Likewise Kerry Taylor, another fashion auctioneer, who has built a specialism in garments of pop cultural import: those once owned by, for example, Ava Gardner, Elizabeth Taylor, Michael Jackson. "Some people buy because they're into the person," she explains. "They'll even covet a dress of a kind worn by, say, Audrey Hepburn, even if Hepburn didn't wear that actual dress, because the chances are they won't see its like again," says Taylor. "The fact that a dress was owned by, say, Princess Diana can make for a £260,000 sale. The very same identical dress, right down to the size, but not owned by Princess Diana, might be worth £5,000. But, of course, these are exceptionally rare pieces."
They are not ones for wearing out to a party. That said, the world of fashion auctions is divided on whether you should wear any item you hope will appreciate. Provided it's treated well and stored carefully, enjoy it and then sell on, say some. If making a return is your sole incentive, keep it tucked up away from moths and bright sunlight.
"The fact is that the market is a mix of passion shoppers who want to wear what they buy, collectors who appreciate a certain shape, design or the origin of a garment, and those with an understanding that the right items tend to have an intrinsic value," says Randall. "We tend to avoid using the word 'investment' but buy right in the first place and there will often be good returns."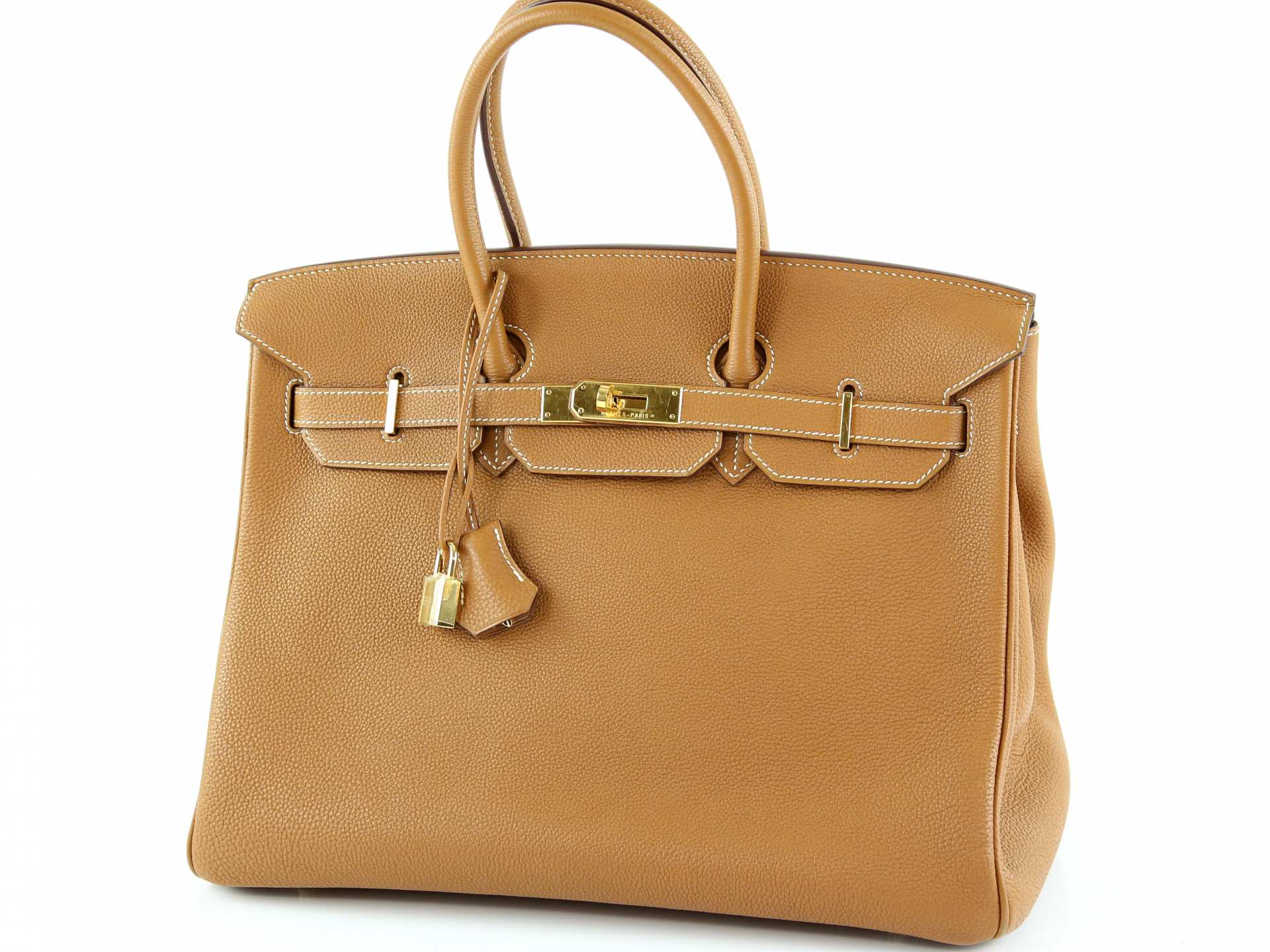 According to Elena Jackson, costume designer and head of Vintage Clothing for Ewbank's Auction House, doubling your money within two to three years is not uncommon for exceptional pieces, with between ten and 20 percent year-on-year uplift for good ones. Rarity matters, not least because that can lead to a battle royale at auction between two determined collectors – many of the most in-demand pieces were made in extremely limited numbers to start with.
Condition matters, too – nothing with obvious repairs, nothing altered, nothing scuffed, please – which is why shoes can be a hard sell. And provenance matters as well – a paper trail of ownership adds value. If in doubt, stick with classic garments in more sober colours, not this season's acid green, no matter how much press it gets.
And timing is everything. Just because an 'it' bag is an 'it' bag now doesn't mean it has appreciation potential. Conversely, a YSL Mondrian dress bought for £2,000 in the early 1990s, for example, sold at auction some 20 years later for £28,000 thanks to the label finding new cachet. Sheer luck can help: Versace's 'safety pin' dress, made famous by Liz Hurley in the 1990s, enjoyed another boost when Lady Gaga wore the same style more than a decade later. What may not sell well one year may sell very well the next, depending on what's happening on the catwalks, what celebrities are wearing and – "I know this is a little macabre," Jackson says – which designers have departed this mortal coil.
Prices on designs from Vivienne Westwood, who died last December, and the late Mary Quant are already climbing rapidly. Inevitably, Jackson says, the opportunity to buy low and sell high might mean a fashion equivalent of the viatical or death pool: keeping an eye on those celebrated designers nearing their end, the likes of Celia Birtwell or Zandra Rhodes, Giorgio Armani or Valentino.
"The exciting thing about this market is that great finds are often unexpected – you have to be prepared to keep your eye open," says Jackson. "One lady brought me a full bin liner at the end of one day, I was tired and didn't want to look, especially as she told me most of it was H&M. But there at the bottom were two 1970s Ossie Clark dresses worth thousands each. They might have ended up in a charity shop otherwise."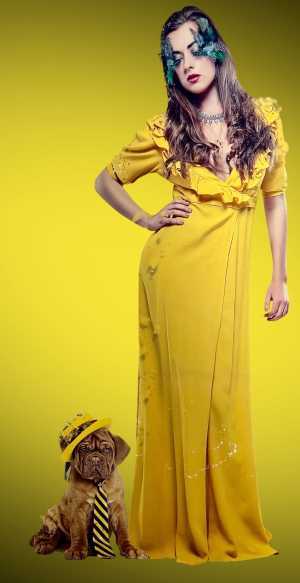 Bolder fashion investors may prefer to take a punt on, say, more avant-garde designers who, in years to come, will be recognised for their importance to fashion history: the likes of a Martin Margiela, Rei Kawakubo (of Comme des Garçons), Alexander McQueen, Hussein Chalayan or Kim Jones. These do not perform well at auction now – remarkably so, given their influence and well-established credentials – but there is, Randall estimates, a 15-20 year lag in the secondary market before designers achieve recognition with collectors. John Galliano has only just crossed the tipping point – his designs for Dior have tripled in value over the last five years.
"The bottom line is that you have to be very in-tune with trends and ready to play the long game," Randall advises. Put your purchase away for a decade and forget about it. That's certainly true when it comes to menswear. If more progressive designers are only now finding a place in auctions, menswear is further still behind the curve. "I don't see it catching up with womenswear soon, even as men are more interested in fashion than they've ever been," says Randall.
But change is coming, albeit slowly. Doug Gunn is co-founder of London-based The Vintage Showroom, a world leader in supplying designers and collectors with no-brand, mostly pre-1960s vintage menswear, with an emphasis on sportswear, workwear and militaria – a reflection, arguably, of male interests much as the auction market is of a female leaning towards designer brands.
He argues that there is growing interest in the investment value of vintage menswear but stresses that it is subject to its own market dynamic, driven by what he calls the "20-year nostalgia cycle" – which, he laments, is currently seeing late 1990s pieces sell for more than older, more historic garments.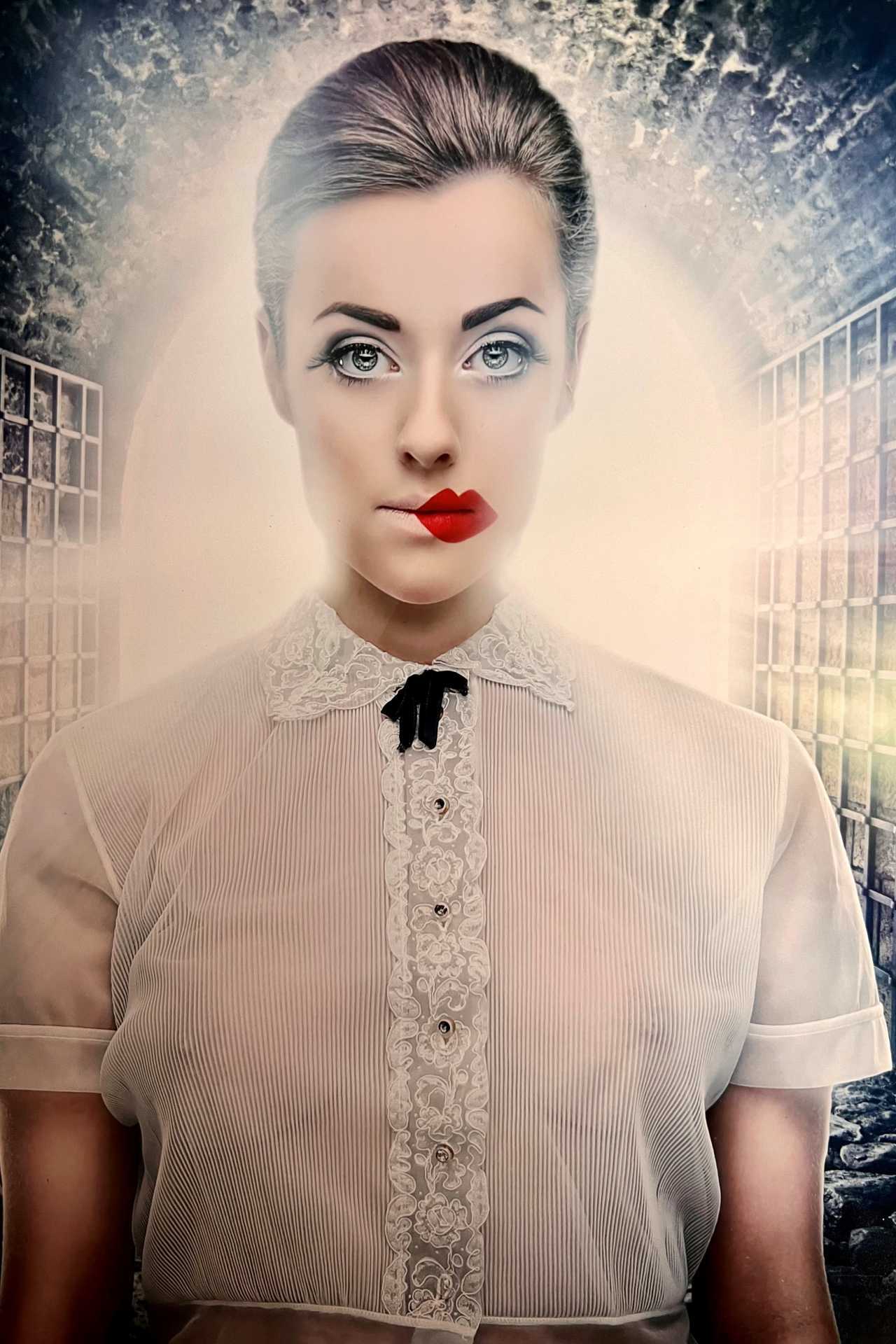 "It's very much like the stock market, in that if the feeling is that supply is low – and, of course, by definition there's a diminishing supply of vintage garments – then prices will be constantly shifting," he explains. "That can be good for some if you have the right collection but it does mean, whether buying or selling, you have to get the timing right. When you want to cash out, it's not always so easy to find your buyer."
He cites the likes of Hawaiian shirts – "which have gone up in price hundreds of percent in recent years" – or sweatshirts from the 1940s to 1960s, "which are now are commanding stupid prices".
It can, of course, go very wrong. Assessing provenance is that much harder when there is no paper-trail, minimal or no labelling. And in a market in which the smallest details count, something as nebulous as patina or discolouration can make the difference between a so-so garment and a near-identical goldmine. Gunn points to the many vintage clothing investors who likely got burnt on vintage denim, the market for which has taken something of a nose-dive.
"I get to see some very disappointed faces," says Gunn. "People who come to us having bought something at a premium and expecting to make a return only for me to tell them it's not what they think it is." His advice for the novice investor? Maybe it's best to stick to handbags for the time being.