It is often said, those who first come to watches, go to Rolex. They may then spend a few years' elsewhere, experiencing all the horological world has to offer, but they end up coming back to the Crown.
The reason? Part history, part design and part investment.
If there is one brand that sets the market for pre-owned watches, it's Rolex.
And while we know steel sports watches have become the must-have item in the past few years, where exactly have different reference's come from price wise and more importantly where are they going?
Xupes sells thousands of Rolexes each year, and with a blend of industry recognition and the addition of our service centre, we have become specialists in five-digit Rolex models vs more modern, six-digit pieces.
While fundamental to the market, these newer additions to the catalogue tend to be subject to greater short-term volatility as the hype levels off and a trading norm is established.
Below we will share our insights into eight references – some new, some old – with a five-year pricing view, in pre-owned condition, not unworn.
The only question left is, which Rolex is right for you?
Rolex Submariner Kermit ref. 16610LV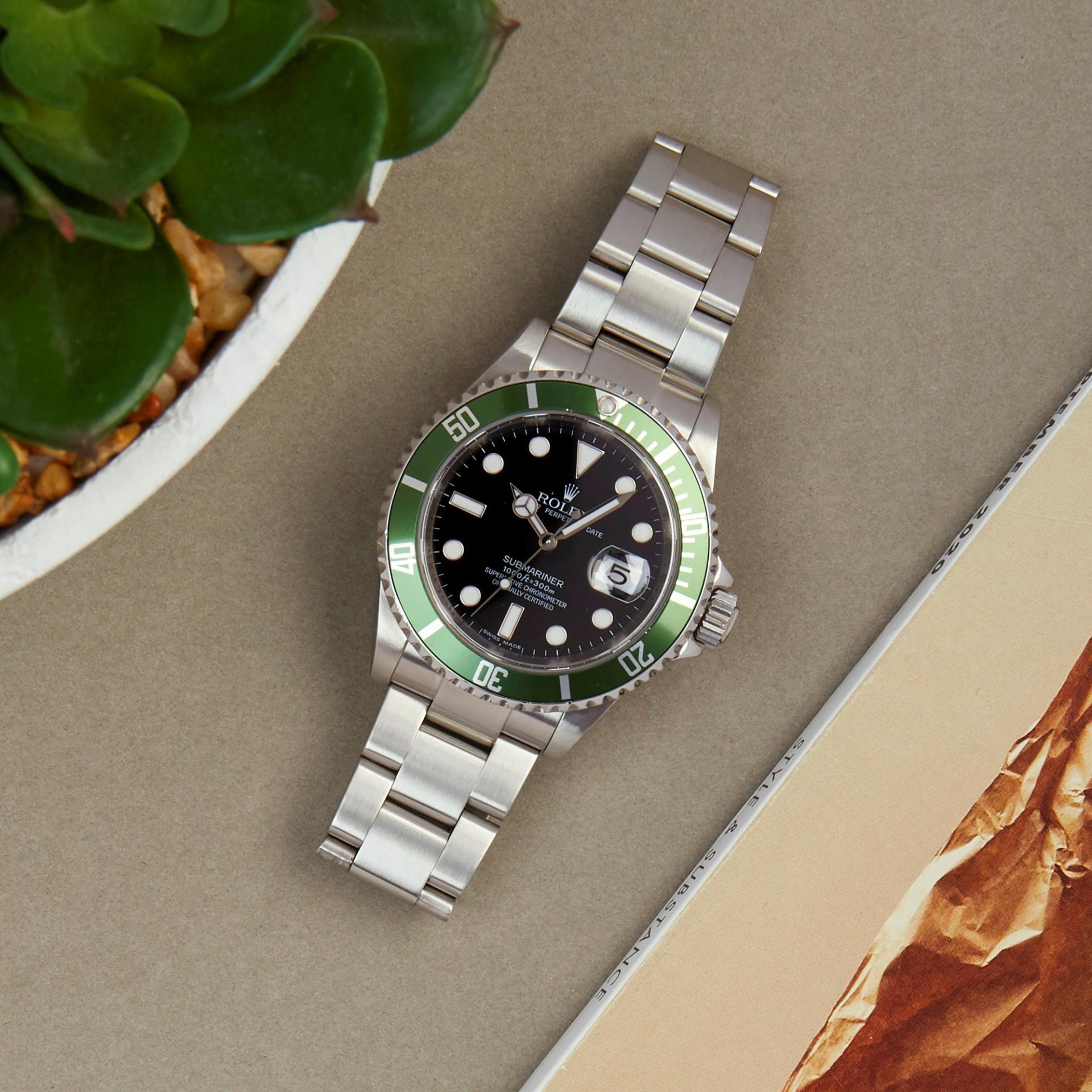 Characterised by its green bezel and maxi dial, the Kermit is not just a Sub, it's an anniversary Sub. The perfect storm for collectors.
In recent years, we have seen trading pick up by 20/30%, and if you consider just those references in the run between the early and late variants, we are talking real collector pieces.
The key here is looking for the unengraved rehort or an early flat four with the correct serial.
Rolex Daytona Grossular Dial 18k White Gold 116519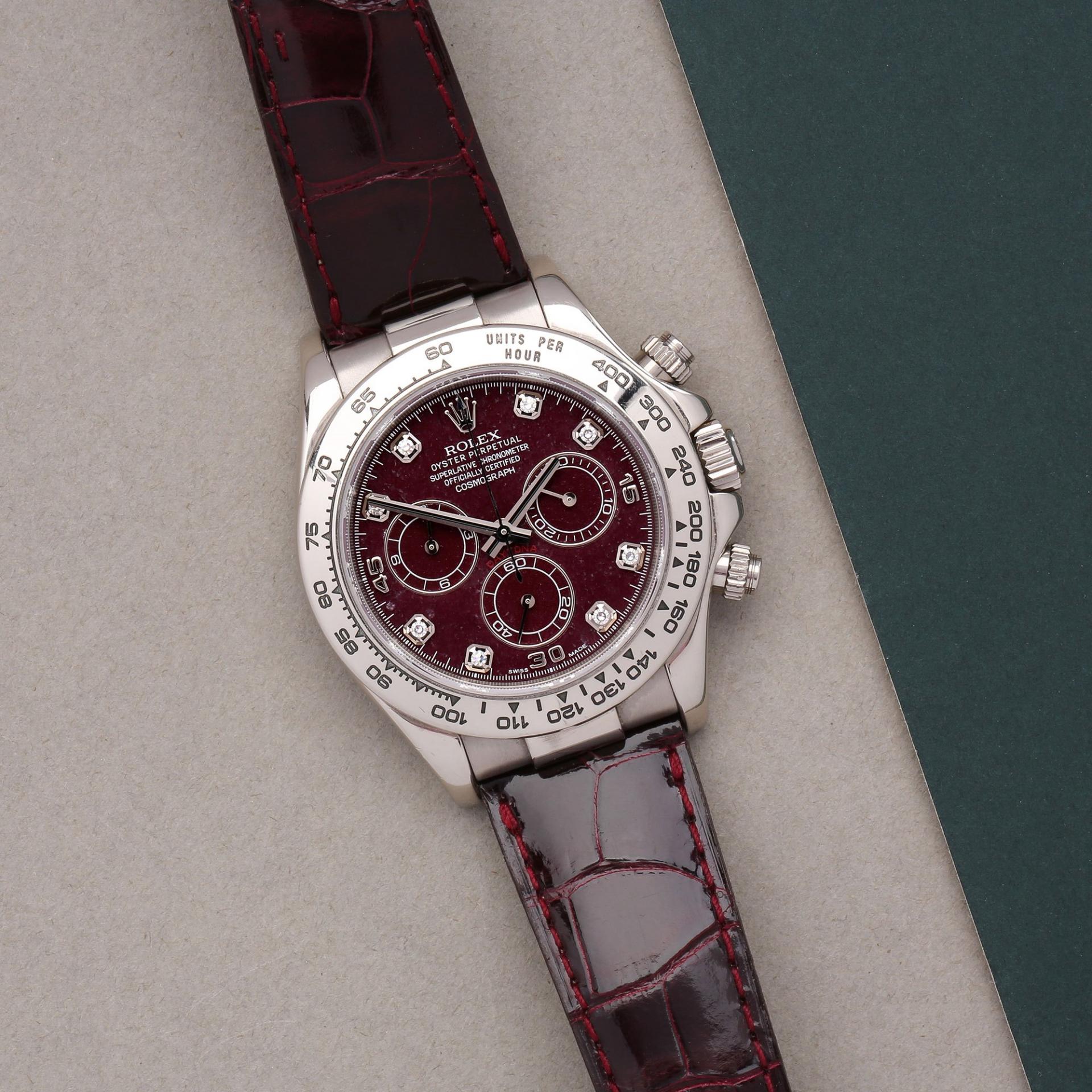 The Zenith-powered Daytonas formed the second generation of the Daytona story – but was the first generation to be executed with stone dials.
Only Daytona' executed in precious metals were used for this type of dial.
Furthermore, they were produced in very small quantities and therefore, they are very rare.
The reference 116519 we have on offer has a Grossular dial.
Grossular is a gemstone that has a characteristic red colour – and this particular version embodies diamond dot markers.
Rolex 36mm Day-Date Yellow and White Gold ref. 18038, 18039, 18238 and ref. 18239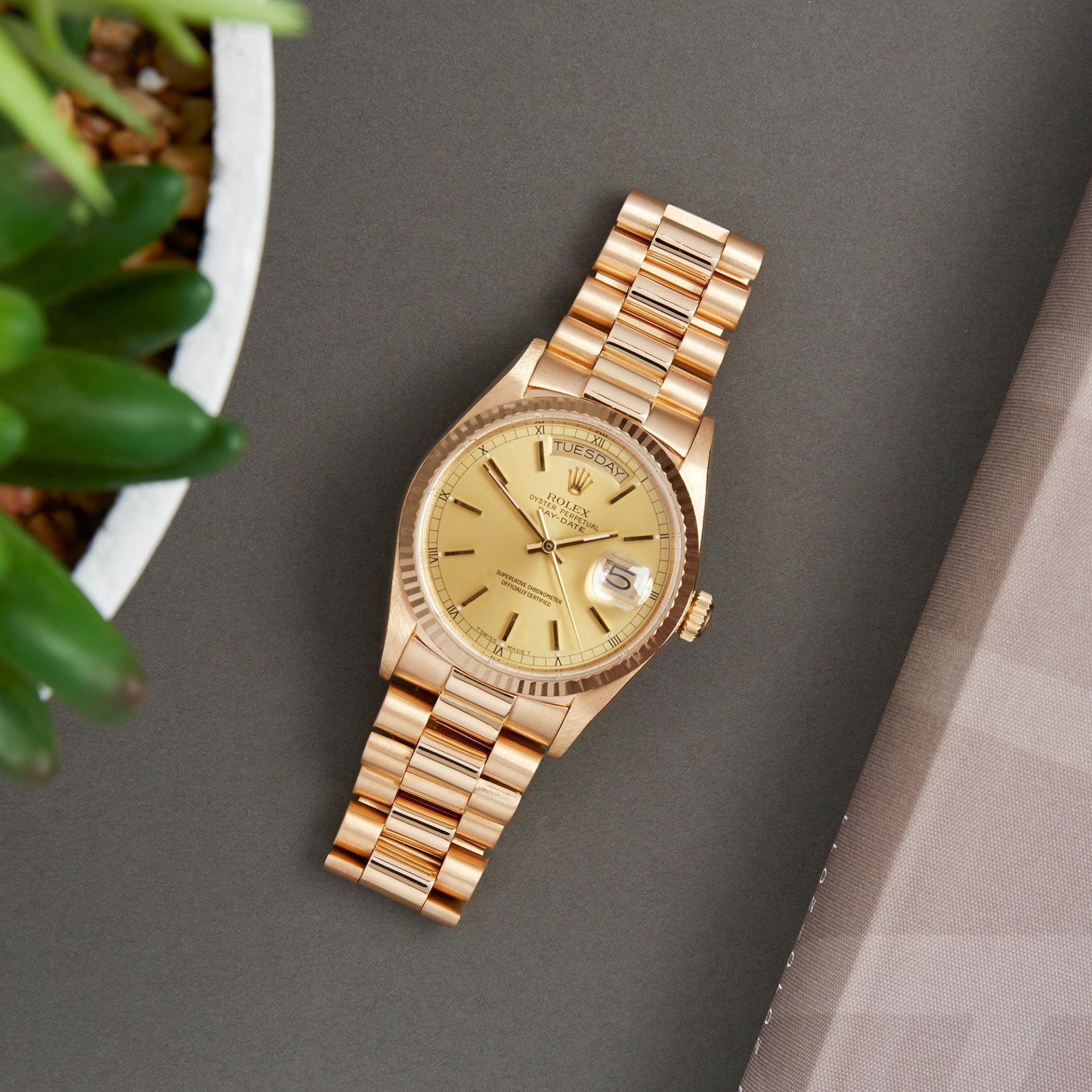 Some think Del Boy when they see a solid gold president bracelet.
In recent years, it's more about a culture shift and the creative arts – a badge of honour.
These two variations, the Day-Date in yellow gold and white gold in 36mm have become very popular.
With a general shift back to smaller case sizes and the value for money precious metals now offer versus their 41mm counterparts and steel.
These used to trade for £4k, now they are over £10k for good complete examples.
18k White Gold Daytona Meteorite Dial ref. 116519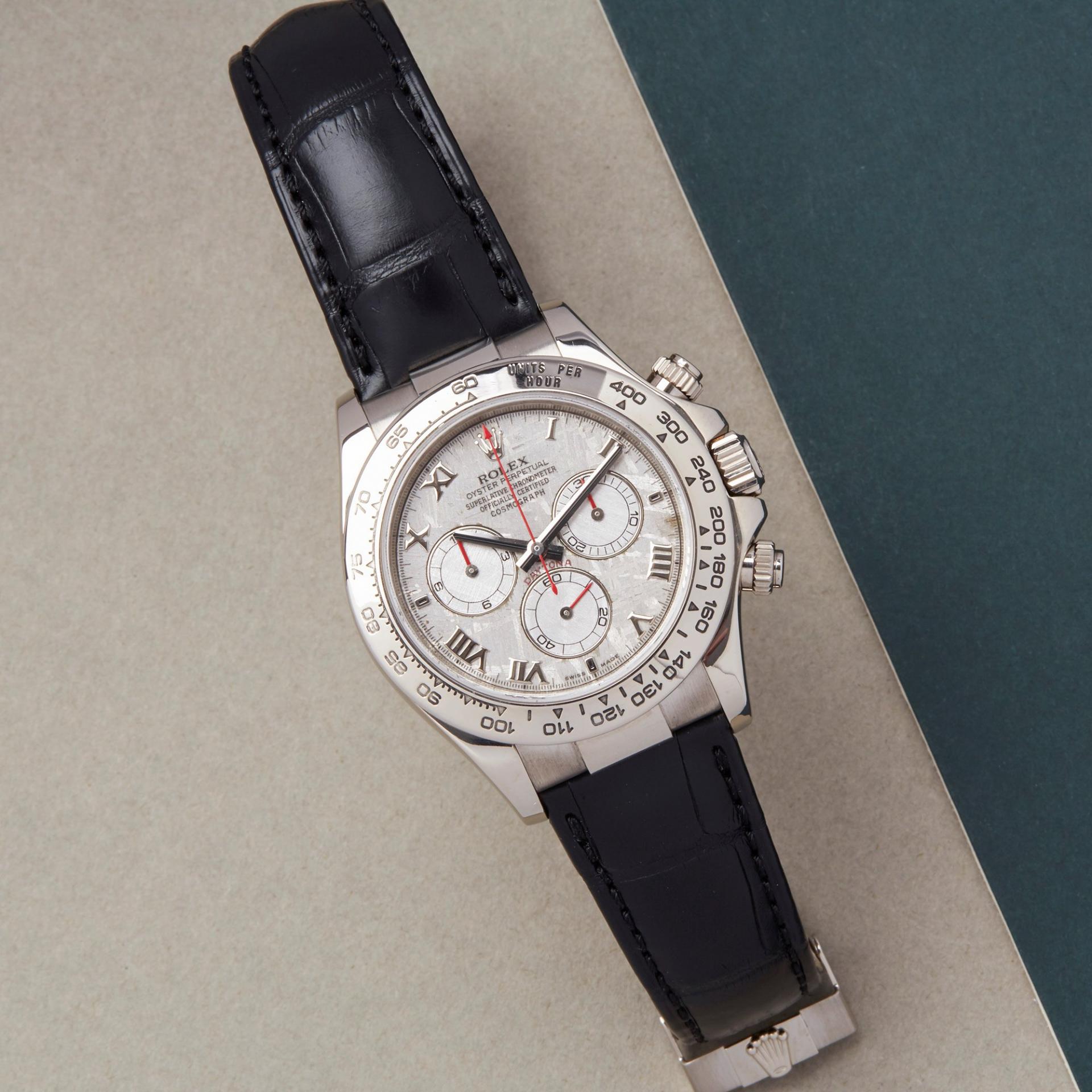 When a Daytona combines a white gold case and exceptionally rare meteorite dial, you know you're onto a winner.
While production quantities for these special watches are ignored, one can assume that these dials were scarcely manufactured owing to the difficulty of working with meteorite and the rarity of the material.
In the current market, watch brands cannot acquire more meteorite samples and are constrained to use their existing stock to supply their production lines with, until its complete exhaustion.
Meteorite dials guarantee that no two dials look alike, making each of these rare watches unique in essence.
From a base of below £10k, these are now trading for more than £20k.
Rolex Daytona 6263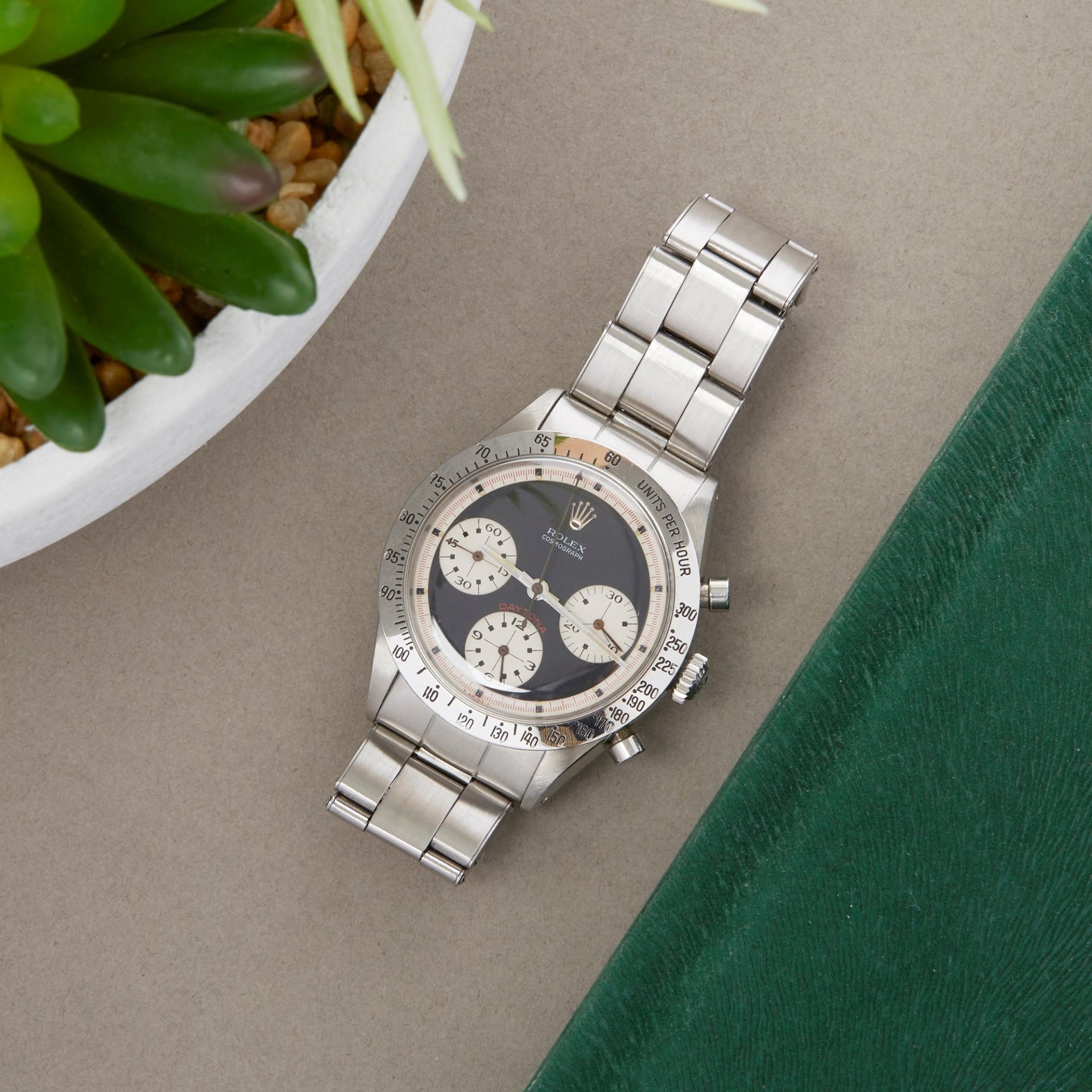 The Rolex manual Daytona reference 6263 was in production starting from late 1960s up until 1987.
It incorporates a bezel with black insert, screw-down pushers and Rolex Oyster case.
This reference has been relatively stable over the last decade, with a slight dip in the last two and an uptick in the last few months with the success of Paul Newman's Daytona which sold at auction for $5,475,000.
Rolex GMT-Master II Coke Stainless Steel 16710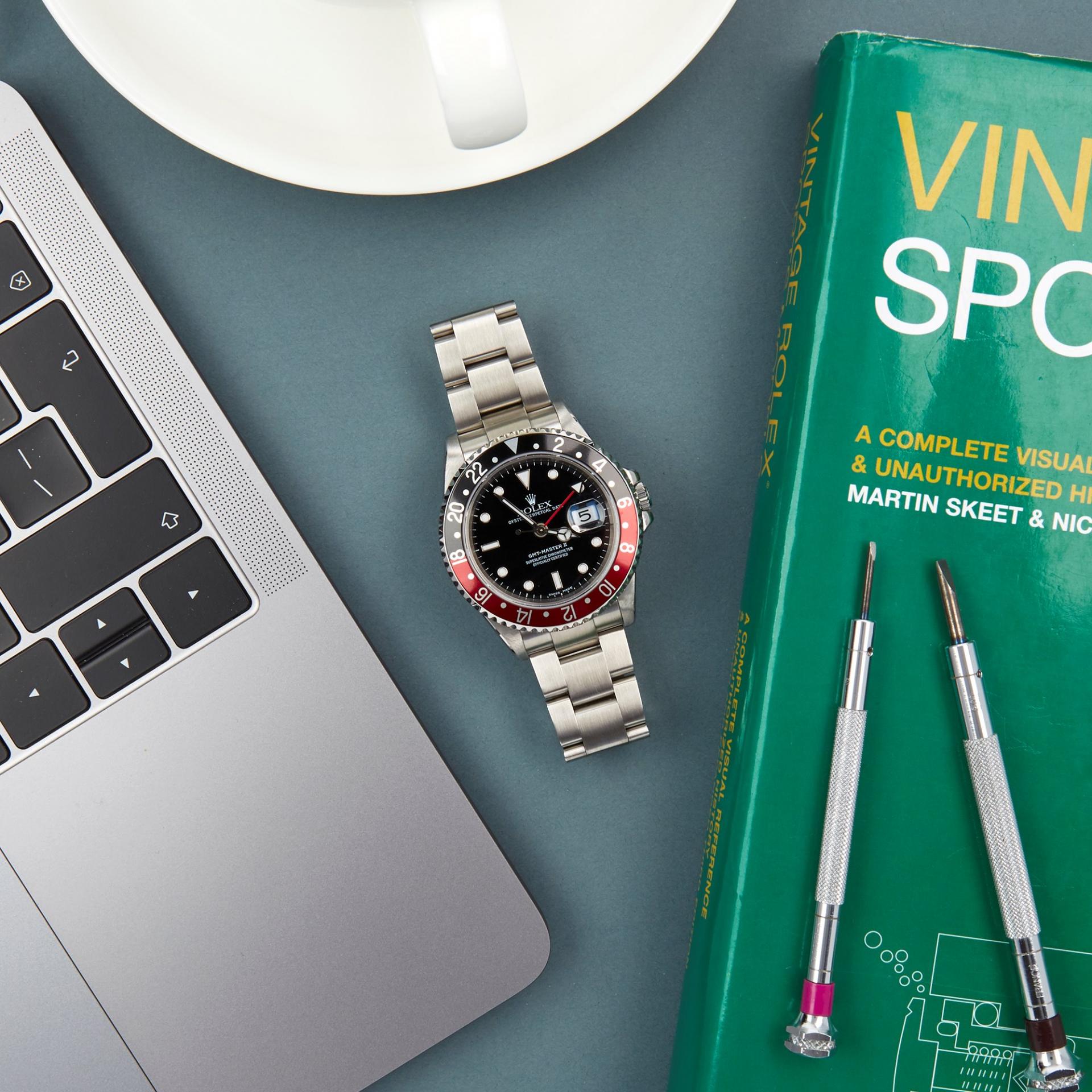 No doubt you know the GMT story – the 1950s and Pan Am pilots.
Well, this ref. 16710 is affectionately known as a stick dial GMT because the "II" in the written text "GMT Master II" doesn't have the required serifs for Roman numerals and reads itself just as "ll".
They were produced by Rolex before the ceramic bezel 116710 was introduced.
The stick dial was available with either a 3185 or 3186 movement.
As always with Rolex collecting – it's all in the detail.
Rolex Daytona MK1 "Paul Newman" 6239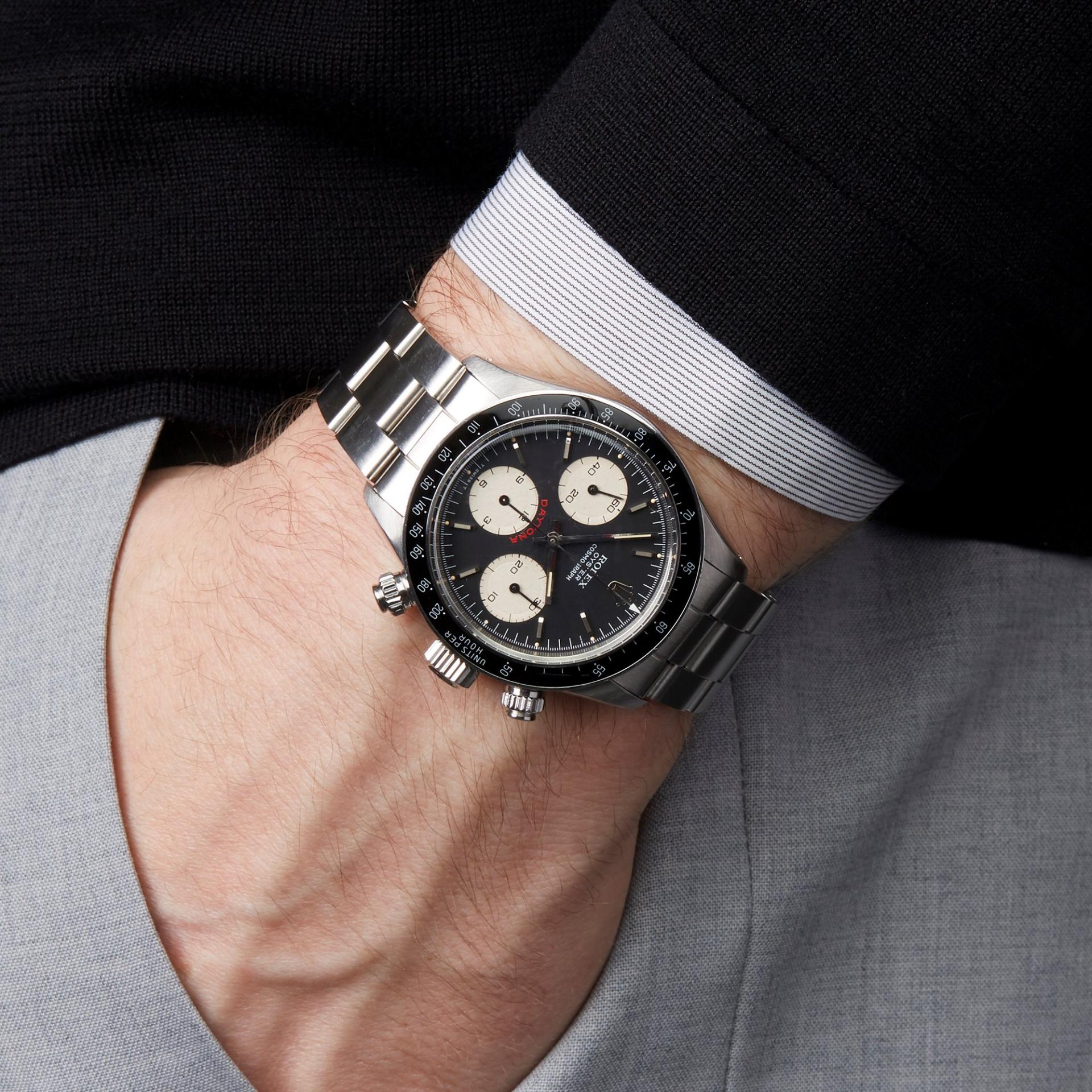 This is a truly excellent example of the highly coveted Rolex Paul Newman Daytona 6239 manufactured circa 1967.
If you were to ask any vintage watch collector "What is your Holy Grail Watch?" the vast majority would not hesitate to answer, "The Rolex Paul Newman With the Exotic Dial".
It is considered the most important watch and dial configuration in the world of vintage collecting, especially in vintage Rolex collecting.
This is one of the most prestigious and valuable watches ever produced by Rolex with our example being one of the earliest serial numbers at the start of production with one of the cleanest dials we've ever seen.
A critical reason for determining how rare and valuable these exotic dial Daytona's are is their condition, provenance and rarity in where they sit within the manufacturing range.
If you buy one, buy the best. Prices bump around for these reasons.
Rolex Explorer II ref. 216570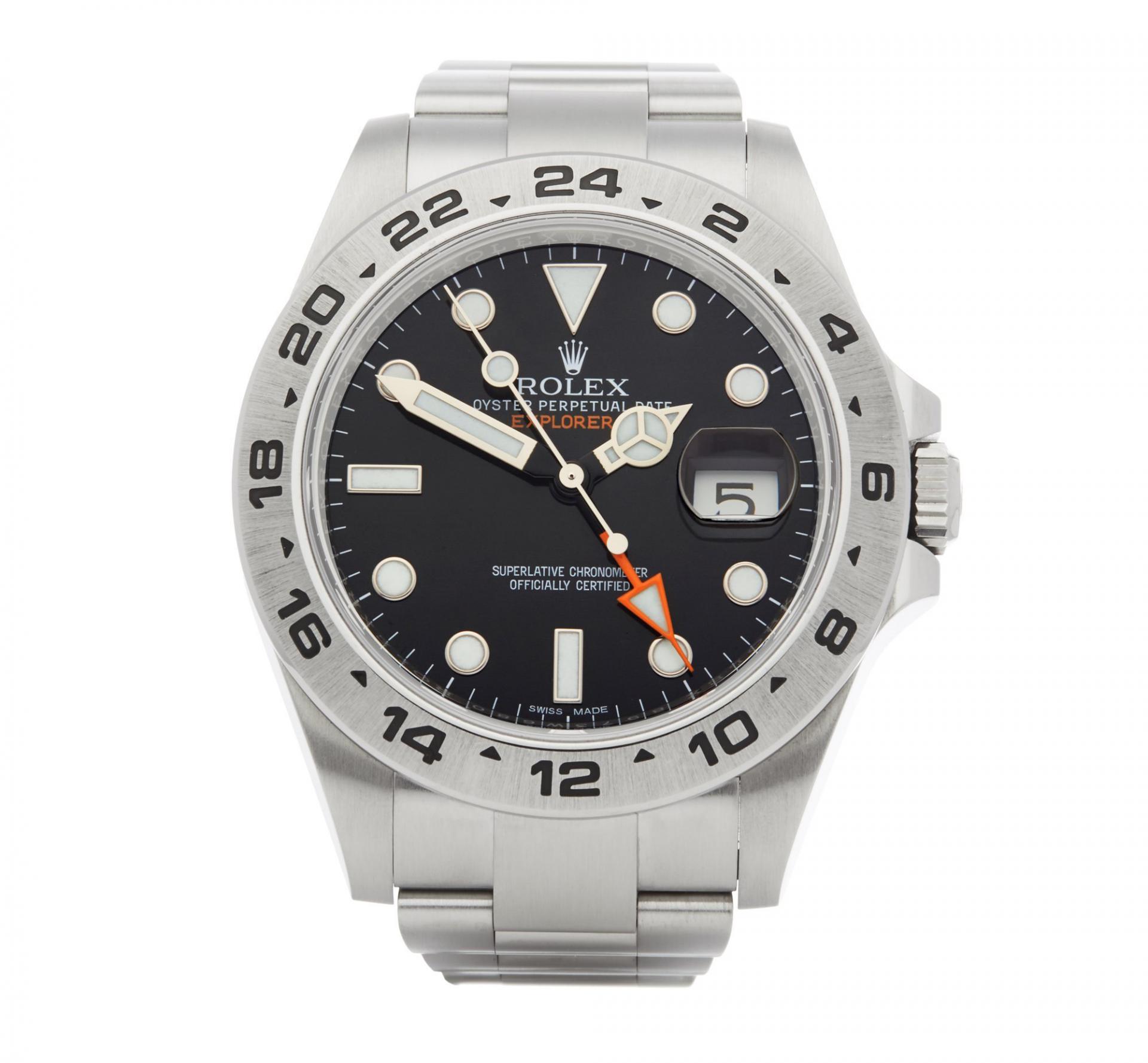 This year will be the 50th Anniversary Rolex Explorer II 126570.
The first Rolex Explorer II was launched in 1971 and only came with a black dial.
This version of the Explorer II has the nickname "Steve McQueen" after the actor was spotted wearing one (although he didn't actually own an Explorer II – it was simply lent to him for press photos).
The current version of the Rolex Explorer II reference 216570 was launched in 2011.
The case size and hand size were increased, both in diameter and depth.
The new model for 2021 may have a ceramic bezel if the hype is to be believed.
Oh - and watch the price for these skyrocket from under £10k right now.
Rolex Milgauss ref. 116400GV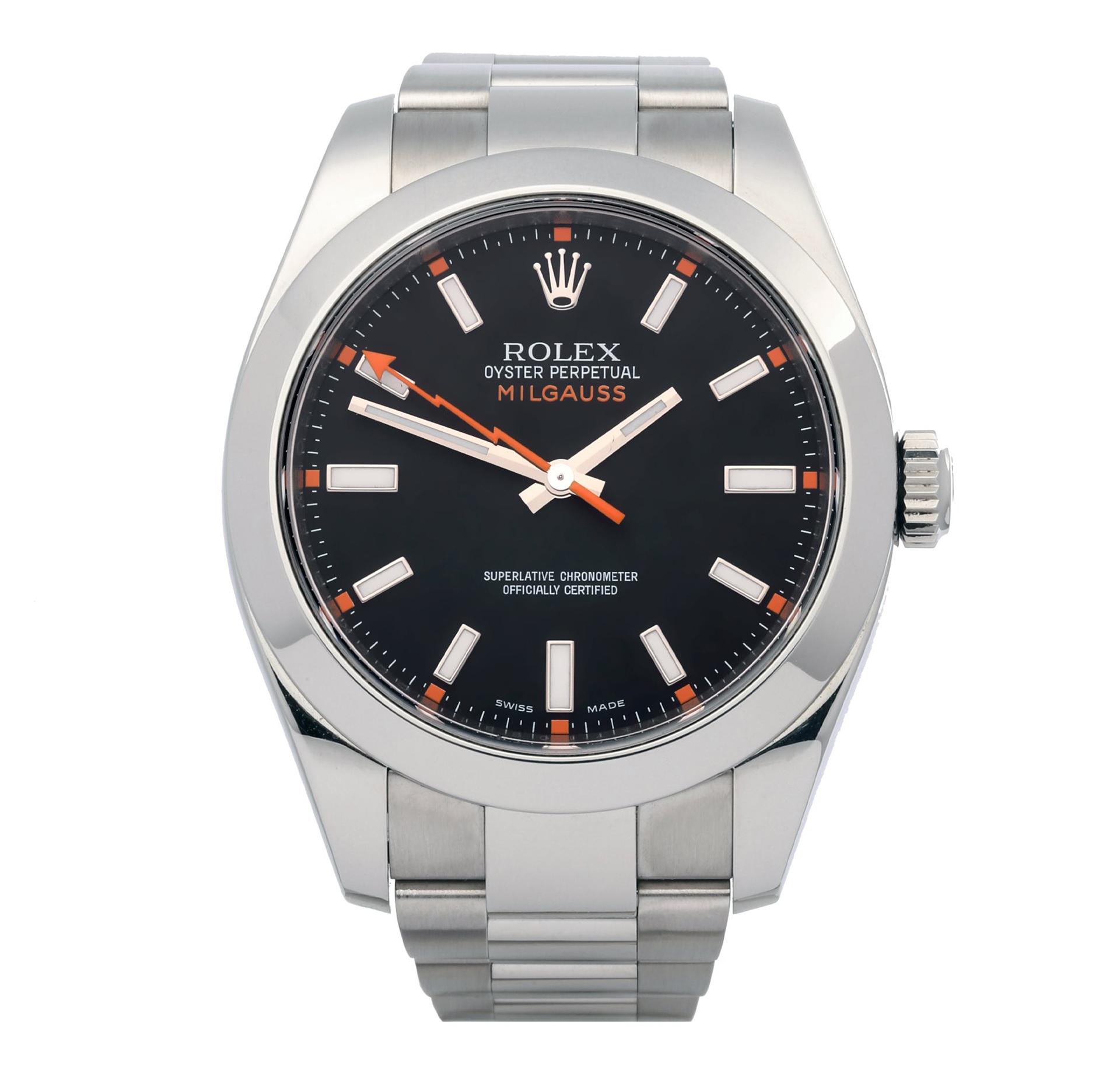 Another currently under £10k mark is the odd-ball Milgauss ref.116400GV.
Made for scientists, it features a vibrant orange lightning bolt seconds hand, which is oh-so un-Rolex.
With a clean, fun dial in an oyster case, it's given the more creative an outlet to express themselves.
We see this climbing above £10k mark in 2021.
Rolex Daytona Chronograph in Platinum ref. 116506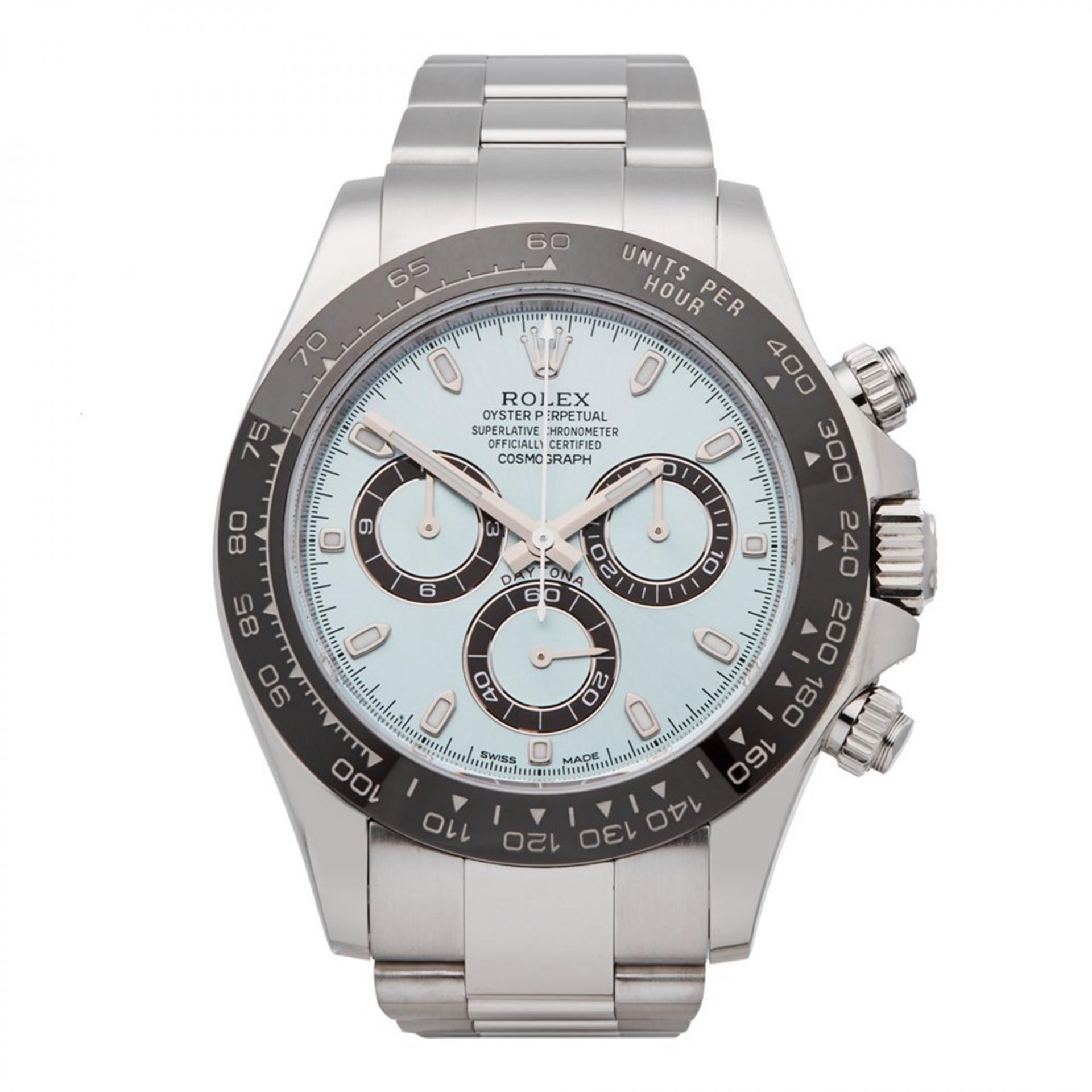 We have a nickname for the first series of the ref. 116506, we call it "frosty" – a gentle nod to the inside clasp and its finish.
In Q1 of 2020, we saw this ref in the late £40ks and now it is up and over the £60k mark.
It's maybe the heft of platinum on the wrist – or just that ice-cool dial – either way, we anticipate another 30% increase before a levelling off.
Read more about Rolex's new launches from 2020 here.