After the closure of Smith Industries in the 1970s, the UK lost its connection to its prestigious horological history, but thanks to a host of start-up and revival brands, Britain is firmly back on the map.
From military-inspired heritage pieces to brand-new beaters perfect for daily wear, these are the watches representing the UK on the world stage. And while at first glance they cover a broad spectrum of styles and complications, they illustrate an emerging design language that is altogether different from their Swiss counterparts.
So what makes a British watch? We'd say they are bold and oftentimes colourful, unafraid of quirk, and proud of their military heritage. Many lean towards the diver style – we are an island after all – while others take to the skies, as should be no surprise given the importance of the British aerospace industry to the history of the aircraft.
Often, they are sturdy and resilient, showcasing that typical 'stiff upper lip' that we have adopted as a national mantra of sorts. And, like our world-renowned shoemaking and textile industries, they are first and foremost about the craftsmanship behind the product. While smaller brands rely on affordable Swiss-built movements, they also offer a bit of a bargain to boot.
Best of all? They're only just getting started.
Bremont

It's not hyperbole to say the strength of British watchmaking today owes a great debt of gratitude to Bremont. Established in 2002 by Nick and Giles English, the company resuscitated an industry that had laid all-but dormant for a good three decades – not simply creating a globally recognised brand, but returning watchmaking practices to UK shores.
The sons of an aeronautical engineer who tragically died in a plane crash during the trial run for an aerial display, the brothers dedicated themselves to creating watches inspired by the military and Britain's rich aviation heritage in his memory. Suffice it to say, he would be proud.
Bremont watches are tough, practical tool watches that stand up to even the highest standard of Swiss craftsmanship. Most pertinently, two decades since it first burst onto the scene, Bremont has finally delivered on its promise and produced a watch truly built from the ground up in the UK, created in its £20m Henley watchmaking facility known as The Wing. It's an achievement that cannot be overstated.
Key watch: Brand new for 2022, the Bremont Limited Edition Longitude makes good on Bremont's lofty ambitions to return watchmaking to British shores. It features the company's first in-house British-made movement, the ENG300, within a design that pays homage to Britain's horological past.
Christopher Ward
Just like Bremont redefined what a British watchmaker could be by jostling with some of the most exclusive and high-value Swiss brands on the market, Christopher Ward created a niche that's now being followed by microbrands all over the UK.
Set up in 2005 by Mike France, Peter Ellis and Chris Ward, the British brand arguably perfected the template for something that's now far more commonplace: a start-up making mechanical watches designed in Britain but powered by Swiss movements. And with flagship models like the Super Compressor and Trident now well known to the watch-adoring public, and the creation of its own Calibre SH21 movement (not to mention the requisite polarising collaborations and brand refresh along the way), there's no doubting that Christopher Ward is now a legitimate player.
Key watch: The C63 Sealander Collection, released in 2021, was the brand's first foray into sport watches after marking their territory in divers and dressy models.
Fears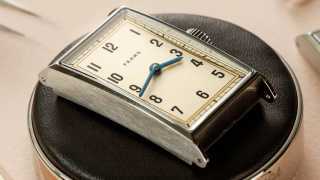 The story of Fears begins in 1846 with one Edwin Fear of 33-35 Redcliff Street, Bristol. It was here that a young watchmaker started a business that would go onto design and manufacture timepieces for more than a century before its ultimate unfortunate demise in the late 1950s when the third generation of the Fears family hung up his tools for good.
For decades the Fears name was lost to the annals of time until Nicholas Bowman-Scargill, great-great-great-grandson of Edwin Fear, breathed fresh life into the legacy brand in 2016. Now, Fears is once again one of the leading lights in the British watch scene, with each of its designs dutifully influenced by models in the company's archive and hand assembled in Norfolk.
Vintage in style and disposition, this is pure old-school watchmaking with a charming story of revival at its heart.
Key watch: The Archival 1930 Art Deco Watch perfectly encapsulates what Fears is all about: celebrating the history of one of Britain's oldest watch companies with a fresh take on one of its finest vintage models.
Marloe Watch Co
Not all of the innovation in the contemporary British watchmaking landscape is happening in England, and if there's one brand that emphasises that point, it's surely Marloe. Founded in Kinross, Scotland by Oliver Goffe and Gordon Fraser in 2015 after a round of crowdfunding – something that's become a hallmark of a few British microbrands.
Marloe moves between the kind of quirky, ultramodern design aesthetic of some of its competitors and collections built around an understated elegance that draws from Swiss horology, and often include exhibition casebacks that show off their modified Selitta movements.
With an identity that also takes influence from feats of human endeavour and exploration, and a price point ranging from the affordable to the mid range, Marloe is a brand that includes a little something for everyone willing to take a punt on a reasonably new but well thought-of watchmaker.
Key watch: The Pacific collection is right in Marloe's sweet spot, resting somewhere between a field-watch aesthetic and a subtly dressy classic look, especially on the three that feature a sub seconds dial at six o'clock.
Spinnaker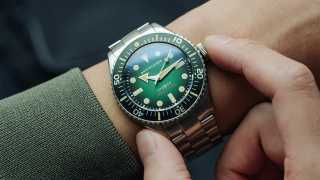 If you're interested in a dive watch but aren't sure of shelling out four figures on one, a brand like Spinnaker – a proper value proposition that specialises pretty much entirely on divers – is a great place to start. The British brand currently makes ten or so collections of automatic watches, and with the priciest at £500 and many around half that, they're an objectively low-risk venture.
That's not to say they're uninteresting, though – far from it: as the brand has developed, its design language has come into its own, resulting in some newer collections that marry its excellent and reliable modified Miyota movements with frequently beautiful aesthetics, and even the odd sub seconds and chronograph complications. With design untethered from the Swiss way of doing things, British watches can be divisive, but they're often all the more refreshing for it, and Spinnaker is a fantastic example.
Key watch: The Spinnaker Spence line is, in our opinion, its most sophisticated, with an elegant crown guard and beautiful dial colours.
Studio Underd0g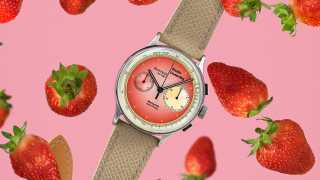 Studio Underd0g founder Richard Benc can count on years of experience in the watch industry before turning his hand to starting a microbrand, and in terms of function, its flagship model, which comes in as a fairly classic mechanical watch with a chronograph complication and a tachymeter around the chapter ring.
Its form, on the other hand, is unlike pretty much anything else on the market. In fact, even taking the more muted colourway, black and off-white Go0fy Panda, into account, it's plain to see. Whereas most chronographs on the market are symmetrical, the Studio Underd0g models are offset, the chronograph's minutes dial a fair bit bigger than the small seconds, and in a contrasting colour.
A true off-the-wall microbrand, using Swiss watchmaking as a reference but tearing up the rulebook when it comes to the aesthetics.
Key watch: The Studio Underd0g 01 is the only model available, coming in limited-edition colourways that sell out the moment they're released.