Lincoln Townley is one of Britain's most celebrated modern artists.
Known for his dramatic, often abstract figurative work – his 2017 portrait of Muhammad Ali sold for more than £510k – Townley recently unveiled £7m Chelsea penthouse '19', which will allow potential investors to 'live' with his art before buying.
Unsurprisingly, the man also likes a work of art on his wrist as well as his wall. (Or your wall – if you have the money…)
From a gifted Patek Philippe to a personalised Paccioni, Townley talks us through his watch collection.
What's the favourite watch that you own?
My favourite watch has to be my Patek Philippe Nautilus.
I love its timeless elegance and the octagonal shape of the bezel, a great gift which I don't wear very often, usually on special occasions.
Is there a story behind it?
My Swiss art agent bought it for me when we sold out my show at La Biennale, Venice 2019.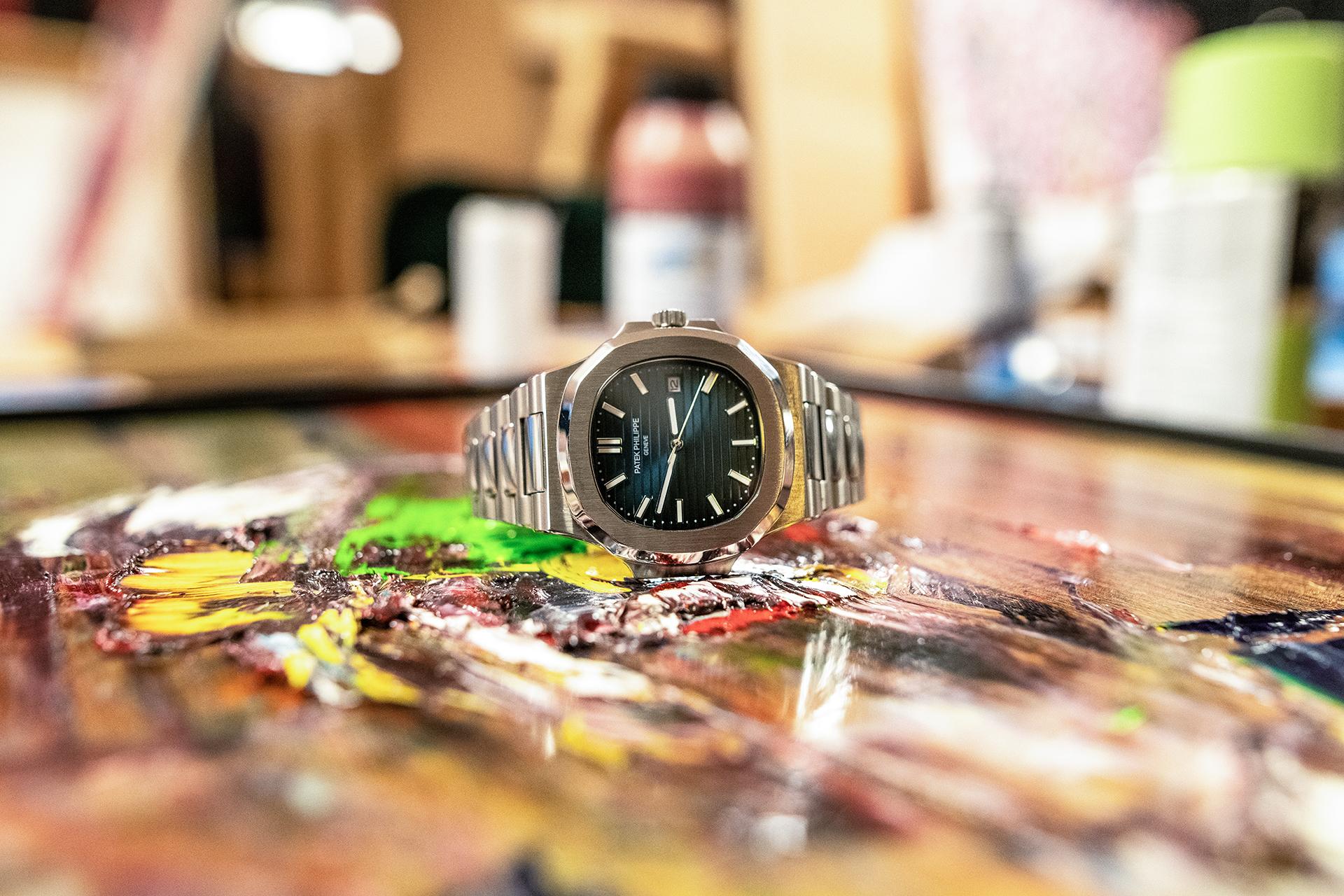 What's on your wrist today?
My everyday watch is the trusty steel Rolex Oyster Perpetual.
I love the simplicity of the design with the red grape dial gives the piece a good lift.
I have many people comment on the colour, I saw it in the window of the shop and I had to have it.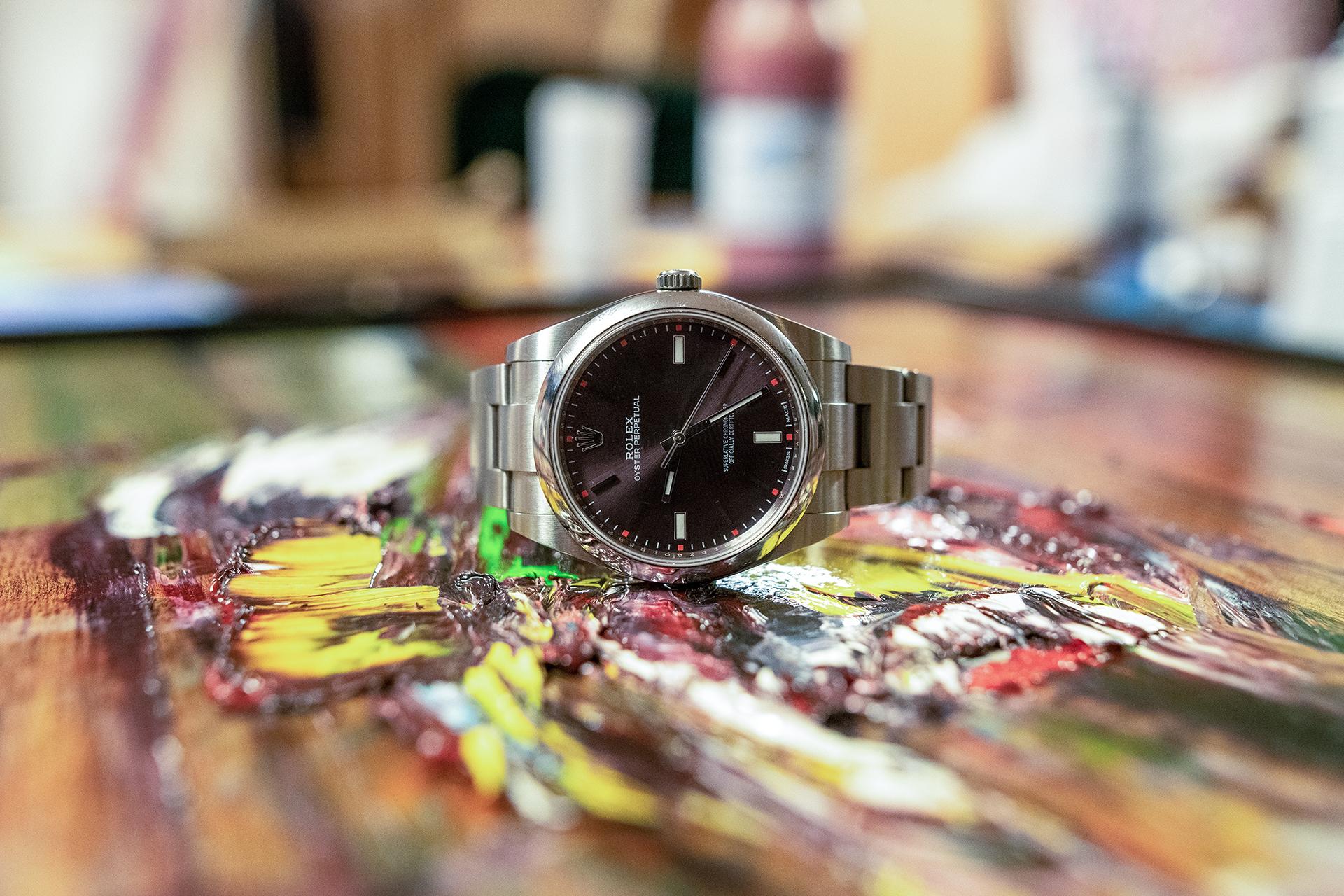 What's your VIP watch?
I have a fabulous dress watch by watch designers Paccioni. It's a white gold, diamond Tourbillon with midnight black face, there were only ten made.
The owner of Bellagio-Europe Mike Cohen personalised the piece for me. I wanted something completely different to wear with a dinner jacket and I saw this and it fit the bill completely.
The movement can be seen through the front of the watch which I think makes all the difference.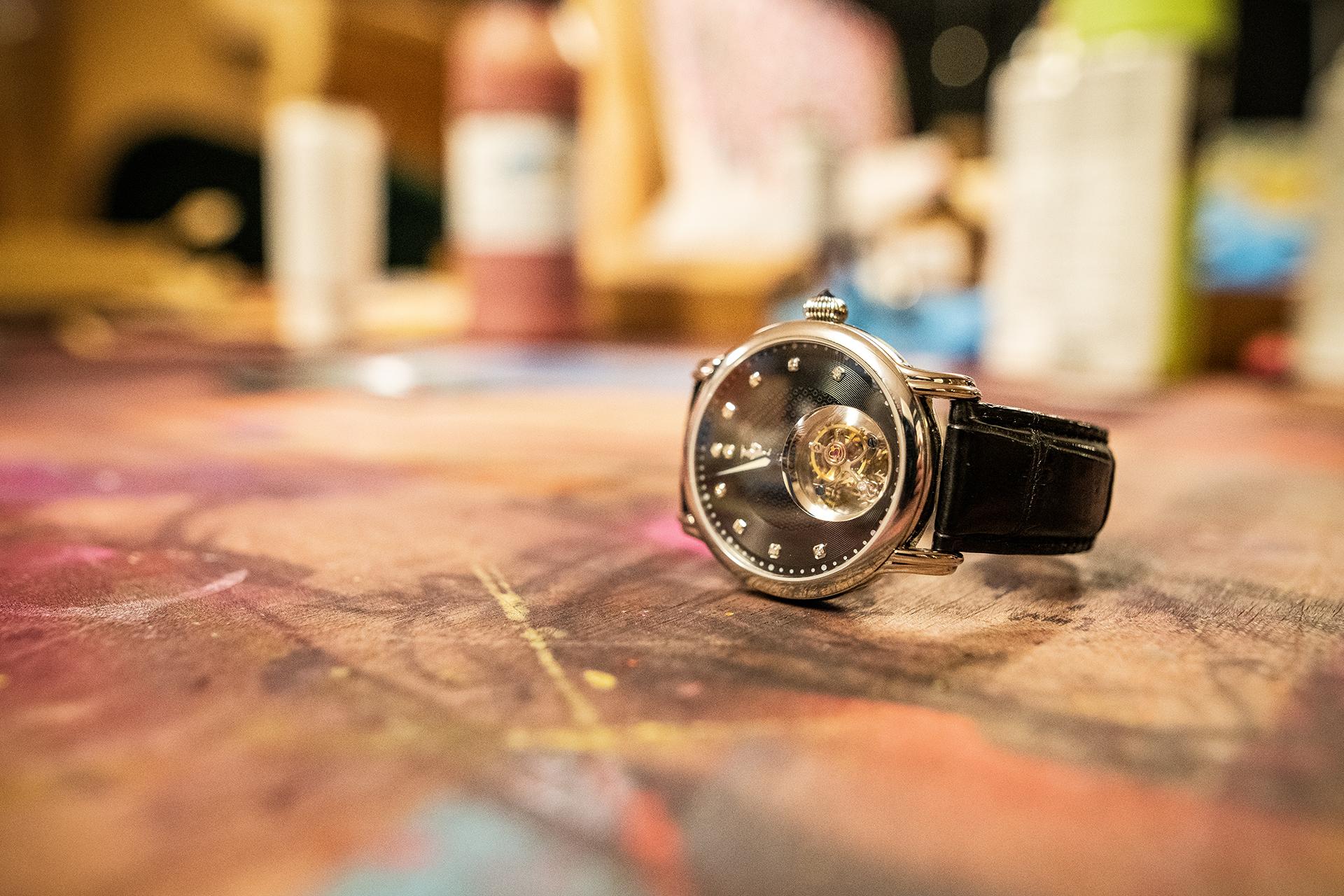 What watch do you have your eye on?
The watch I have my eye on is a Richard Mille. I think all his timepieces are extremely flash!
The triple deck cases are awesome and the use of carbon and toughened ceramic sets them apart from any other watch, so if my show at Saatchi gallery goes to plan in September, I'll be popping in to my nearest dealer and customising my own LT piece.
To purchase artwork and receive info on upcoming exhibitions, see lincolntownleystudio.com