"Euphoric."
That is how Chris Eubank Jr describes the moment of victory – the moment in which the stricken opponent lies at his feet and the thousands of spectators bay their approval and the online jabber that he is a 'fake', a 'Daddy's Boy', decreases a little more in volume. Ten thousand hours of work and sacrifice – not just the relentless physical toil but also the unique psychological pressure he's lived with throughout his career, ever since he stepped into his father's shadow and trusted he would one day emerge – coalesced into a few glorious seconds of vindication.
"It's euphoric," he repeats. "It's like a drug; you want to get more of it."
Can the non-boxer ever understand the feeling of a knockout win? The answer is immediate: "I honestly don't think so."
In the third round of his most recent fight, the World Boxing Super Series quarterfinal against the unbeaten Avni Yildirim, Eubank connected with a left hook so monstrous you should check for it under the bed. Yildirim duly plunged to the canvas, providing Eubank with another opportunity to savour what he describes as "the happiness you get from knocking a man out, from beating a man." Yet happiness was far from his face. He loomed over his fallen foe, inscrutable, muscles flexed, daring Yildirim to rise up. For someone gripped by the highest form of jubilation, he didn't seem to be particularly enjoying himself.
"I train my entire life to do that to somebody," he says. "So when it happens, I've already visualised it, I've already dreamed of it happening. That's what I expect."
Hence the disconnect between emotions and exterior. "It's not, 'oh my God I knocked him out, I'm so happy, let's hug and kiss and cry and jump up on the ropes!' It's – yeah, that's exactly what's supposed to happen. That's exactly what I thought was going to happen."
Already, perhaps, you get an idea of the drive, the sense of purpose that has propelled Eubank Jr to the pinnacle of his sport at 28. He discusses his upcoming fight with George Groves – a bout that demands the attention of the most casual fan, and could potentially make Eubank Jr as celebrated as his illustrious father – with a certainty that verges on detachment. There is no bravado in his prediction of a stoppage, just a calm statement of fact.
This self-belief could easily be read as arrogance. But arrogance tends to be born from insecurity, complacency, or both, and you'd struggle to think of two adjectives less applicable to Eubank Jr. He strolls into the studio unaccompanied, shakes hands with everyone, and requests a cup of coffee. His resting expression, he explains, can appear quite angry; helpful for the image of Eubank the boxer but no reflection of the composed, articulate individual who gives us an entire afternoon of his time. His style is as sharp as his mind: we arranged a bespoke Timothy Everest suit for the cover but ended up shooting him in his own clothes as well. (That Dolce & Gabbana jacket? How could we not?)
I understood from very early that me and my father – we're never not going to be compared. We've got the same name and we're in the same sport.
Mixed martial artist Dan Hardy once told me that "fighters are some of the most mellow, friendly, relaxed people you'll ever meet. We don't have anything to prove. We have a ground in which we can prove ourselves, so we don't need to do it on a daily basis." Hardy was referring to MMA, but the description fits Eubank Jr well. I can't recall meeting anybody quite so comfortable in their own skin.
Which is remarkable, considering the majority of his career has been viewed through the prism of his father's. For the uninitiated (both of you): Chris Eubank dominated British boxing in the 1990s, his battles with Michael Watson, Steve Collins, Joe Calzaghe and most famously Nigel Benn thrusting the sport to the forefront of public consciousness. That alone would have been a tough act to follow; but Pa Eubank was and remains a larger-than-life character whose celebrity transcended his trade, the star of reality shows such as At Home With The Eubanks (featuring a youthful Junior) and even the subject of a Louis Theroux documentary.
"It hasn't been easy," says Eubank Jr. "It's been a long, tough road to appear out of his shadow and to reach the expectations that everybody had – to surpass them, which I have. Being Chris Eubank's son: at the beginning of my career, it was a lot of pressure because they were comparing me – a novice, with no pro fights – to an all-time legend of the game.
"Even from my first fight [a fourth round TKO over Kirilas Psonko]: 'Oh yeah, it was a good fight, but he's not as good as his dad, is he?' You're comparing a 22-year-old novice to a former world champion. So it wasn't fair, but life isn't fair, and I dealt with it. I used that pressure to my advantage, I used it to fuel me, I knew all eyes were on me, I knew everyone was expecting great things, and that made me train harder and fight harder."
There is no rancour in his words. He entered the sport without illusion; every sparring session, every fight, would be a battle against two opponents: the man trying to take his head off, and legend of his own father – now a permanent presence in Junior's corner.
"I understood from very early that me and my father – we're never not going to be compared. We've got the same name and we're in the same sport. It doesn't matter how good I do, it doesn't matter where I end up, there's always going to be that comparison: 'oh, is he better than his dad?' And that's fine.
It doesn't matter to me, that's not an issue to me. All I've got to focus on is becoming the best fighter I can be."
Eubank Jr trains at the same Hove gym where his father prepared for many of his most feted contests. Uses the same trainer, too: Ronnie Davies, now in his eighth decade and preparing for a knee operation, but still as canny as when he guided Eubank Senior to victory over Nigel Benn in 1990. (Rather endearingly, Benn is painted next to Eubank on the gym wall, glaring at the son of his great rival shadowboxing around the ring.)
You want to intimidate your opponent. You want to do everything you can to get that edge over him.
Team Eubank is tight knit: as well as Davies, and of course Eubank Senior, there is also Sunny Joe Hall, Junior's head of security, training partner and childhood friend. In the press conference for Eubank Jr vs Yildirim, Ahmet Oner, the Turkish fighter's manager and trainer, took offence to Sunny and nearly attacked him. (You suspect Sunny would have coped.) Watch the video and contrast the demented rage of Oner with the impassivity of Eubank Jr amid the bedlam. He later tweeted a photo of the incident captioned: 'Not a single F*** was given this day.'
Meet Eubank Jr on the street and he will shake your hand, sign his autograph, and happily pose for a photo or two. Word travels fast, and he wants that word to be positive, to reflect the man he is when not in combat mode. But against a rival the warfare is not confined to the ring; ramping up the psychological intensity in the buildup can be highly effective, as Ahmet Oner will testify.
"You want to intimidate," says Eubank Jr. "You want to intimidate your opponent. You want to do everything you can to get that edge over him. That's why I'm not smiling in press conferences, I'm not joking about. Because I'm about to fight. This guy's about to try and take away my career, my pride, my money. Everything I've worked so hard to get to, he's standing in front of me trying to take that away. It's not a joke to me."
It certainly won't be a joke on 18 February when Eubank Jr faces his British rival, and WBA world champion, George Groves at the Manchester Arena. Although the fight is a semifinal of the World Boxing Super Series – a pioneering tournament designed to crown the best super middleweight on the planet – Groves vs Eubank Jr would be a blockbuster on its own merit. Arguably the two most famous British boxers not named Anthony Joshua, and certainly two of the most talented, the fight will attract global attention and could surpass Groves' Wembley collusion with Carl Froch as the definitive domestic dustup of the decade. (Say it in your best Don King voice.)
There is a backstory, as there is for all great fights: the pair are former sparring partners, and Eubank Jr is adamant he got the best of those sessions – "battered him", in fact. The likelihood of a meeting with Groves was a major factor in Eubank Jr entering the WBSS.
"I want George Groves," he says flatly. "I want to fight him, and I want his belt, and I believe that this tournament was the only way that I was going to corner him... [Otherwise] he would never have got in a ring with me."
Groves claims to have engineered the draw to ensure Eubank Jr was placed in his half. "I highly doubt that," is the dismissive response.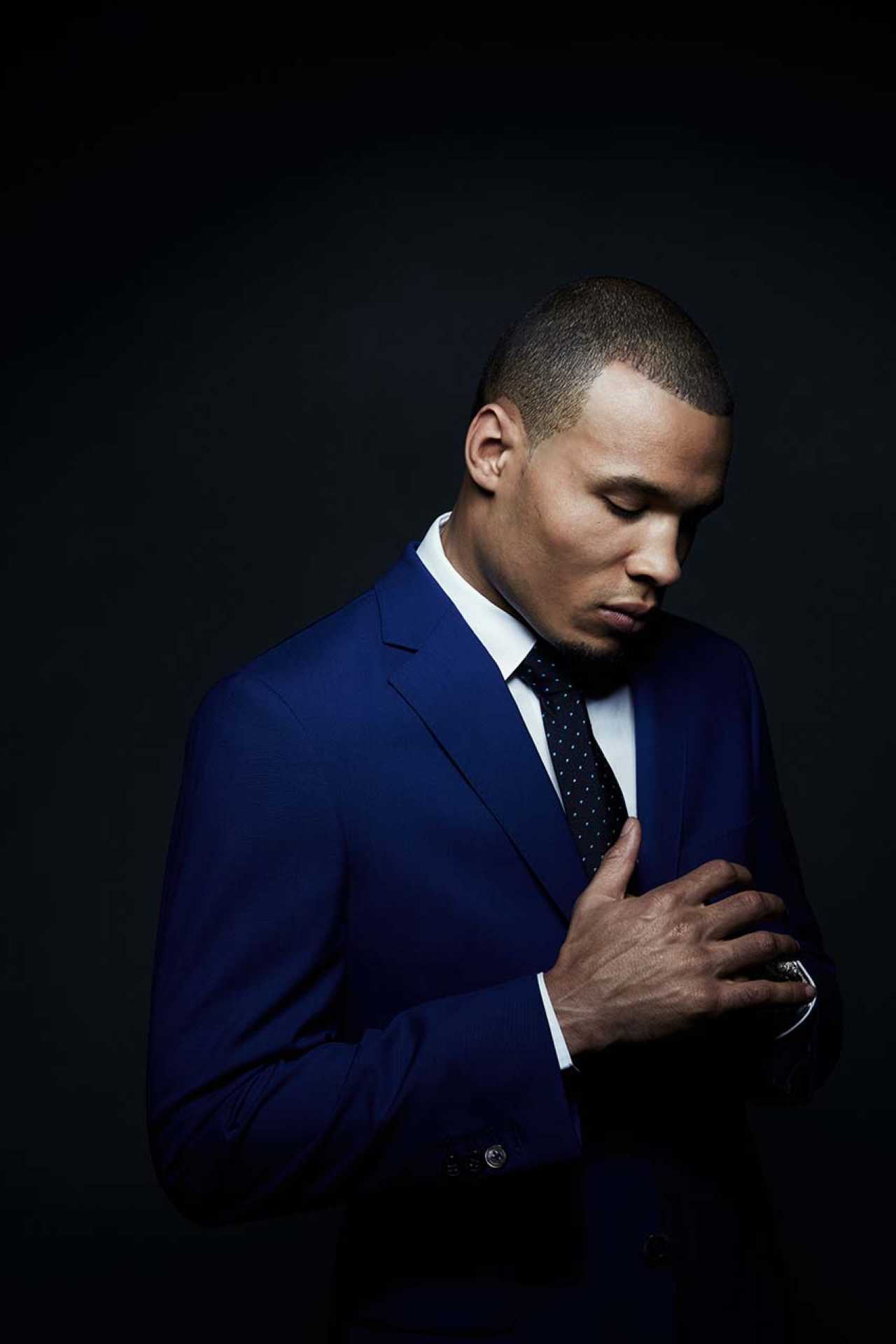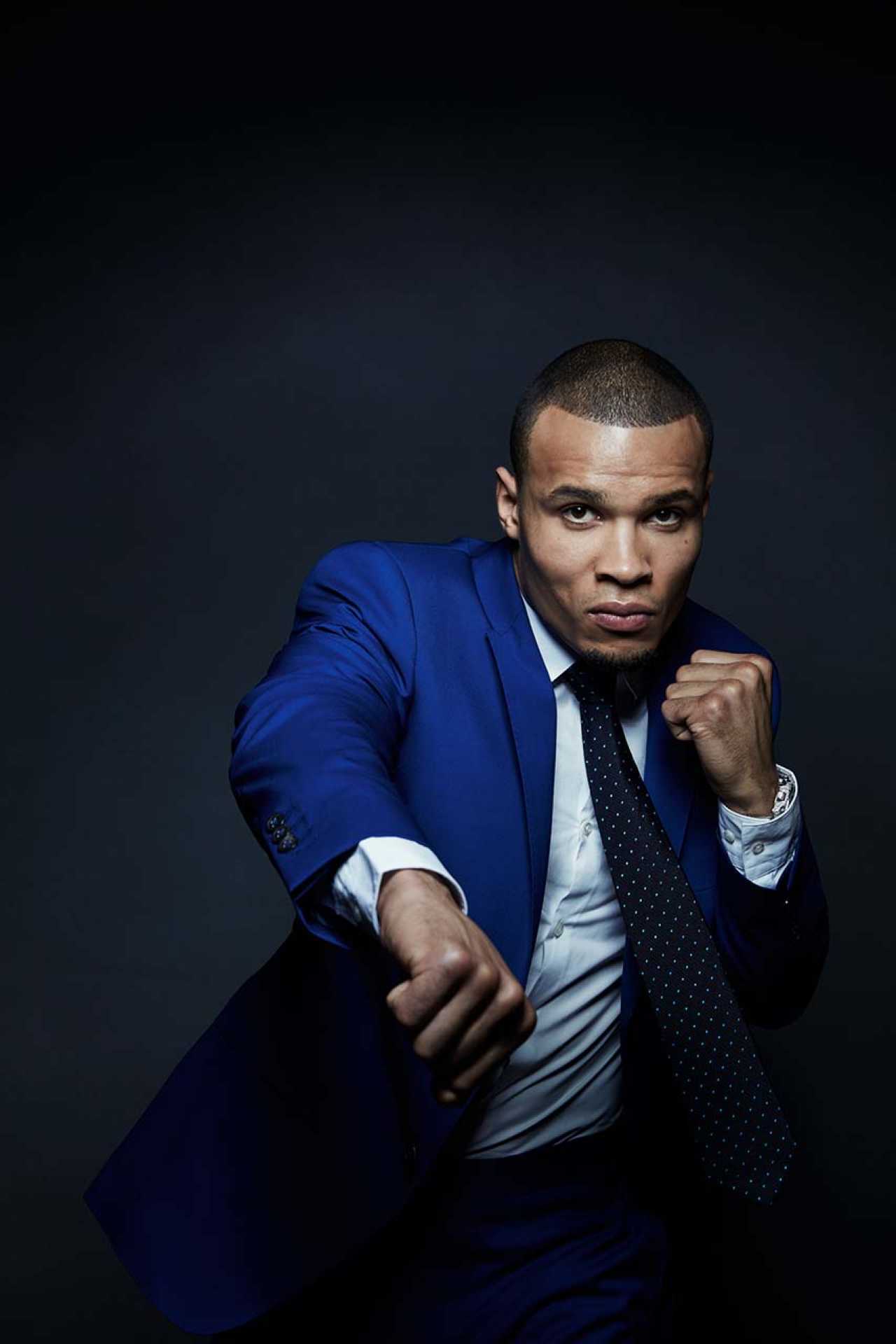 Even against an overmatched opponent – i.e. almost all of them to date – watching Eubank Jr fight is a viscerally thrilling experience. He struts around the ring, often exaggerating his feints and movement before exploding into a flurry of combinations that seem to rain down from multiple angles at once such is their blistering speed – you almost get bruises through the TV screen. He is the boxer that people who don't like boxing should watch just to check that they don't like boxing.
Groves is unquestionably his hardest fight yet; a superb technician who endured defeats in three title fights – twice against Froch, the first waved off prematurely with Groves ahead on the scorecards, the second that devastating Wembley KO, and a points loss to the American Badou Jack – before stopping Felix Chudinov to claim the WBA belt. It is this belt, more than any personal animosity, that put the Londoner on the Eubank Jr hitlist.
"I wouldn't say it's personal at all," says Eubank Jr of Groves. "It's business. The reason I want to fight him is because he's a name, he's a big name in Britain, and he has a world title. Anyone could be in his position."
So he never tries to hate an opponent? "No!" he says emphatically. "Hate never comes into it. Ever. If you hate somebody you're going to make mistakes. That means you're emotionally involved, that means that when you should be fighting a certain way – smart – you're just going to go in there headstrong: I want to knock him out, I hate this guy, I want to get him. With that mentality you make mistakes. It's a thinking man's sport; people don't realise but you've got to think. It's not just about throwing punches, it's a strategy."
What makes Eubank Jr vs Groves a welcome rarity is the fact neither man particularly needs to fight the other: both could earn good money against less dangerous foes. "It's a proper, old-fashioned fight," enthuses pundit Steve Bunce, a man whose knowledge of boxing would shame an Encyclopedia. "Both boxers could go elsewhere – but they decided to fight each other. To find out which of them is the better man. You don't get more old school than that."
Can you describe Chris Eubank Jr as old school? He is both an extremely modern boxer – active on social media, jetting around the globe, draped in designer brands – and also a throwback, a man devoted to his discipline and the glories it can bring. He talks of the inherent purity of competition, the need to be tested against the best opponents, "the more regarded the opponent, the more glorious the victory", and the fighting spirit that runs in his blood (both his brother and cousin also box).
Eubank Jr is an outlier among fighters because he doesn't need to fight – at least not for financial imperatives. Boxers tend to rise from mean streets and hard backgrounds, not grow up in a nice house in Hove. He is the first to bring up this discrepancy: "Usually, if you look at all the past world champions, they come from poverty and that's their drive. They haven't got anywhere else. I had every other option. I could have done any other sport. I could have been a doctor; I could have been a lawyer; I could have done anything." [Interview continues below the video.]
'Legacy' is the word that recurs over and over again: building a legacy in the sport, ensuring his name is remembered long after his career is finished, proving himself as the outstanding fighter of his generation – perhaps even beyond. His ambition is grand in scope, but simple in execution: "You have to win. To be respected as the best, you have to win."
Groves will be the biggest, perhaps the definitive, step on a road that began when a young Chris Eubank Jr went to a friend's house and discovered a VHS box with his father on the cover. His childhood dreams had been the "same as any other kid – be an astronaut or something crazy." But from the moment he inserted the tape and saw dad in action, Junior was hooked.
Senior took more persuading. "My father blocked me from boxing for a couple of years," recalls Eubank Jr, "which I don't agree with to this day. But he did it out of fear, I guess. He didn't think I would have what it takes to become anything in the sport."
Born and raised in the bad old days of Peckham, the elder Eubank doubted his son's privileged upbringing could provide adequate grounding for the fight game. "I went to private school [Brighton College] – so he was worried that I didn't have that hunger."
But the boy was hungry – and talented. He relocated to Las Vegas, the modern Mecca of boxing, determined to prove himself as a fighter and escape from the distractions of Brighton. (Only in boxing could Vegas be seen as a sanctuary.) After a brief but successful ameteur career – 24-2 – Chris Eubank Jr turned professional in 2011.
There were doubters. They crowed when he dropped a 2014 split decision to Billy Joe Saunders in the first major test of his nascent career. An uncharacteristically tentative Eubank Jr allowed Saunders to take the early rounds, and a mid-fight revival proved in vain.
"Inexperience," says Eubank Jr of that slow start. "My first 12-round fight; I didn't know how I'd be feeling at round nine, round 10. When I got there I thought, 'is this all there is?'"
He learnt a lot from that defeat, still his only reversal to date. To never leave a fight to the decision of the judges (only one of his eight subsequent victories has gone the distance). To begin at full throttle and accelerate from there. Despite the modern tendency to fetishize a boxer's 0, almost every legend of the game, Muhammed Ali downwards, experienced at least one reversal. (Eubank Jr's friend and sparring partner Floyd Mayweather stands the most notable exception.) He knows it's not the loss that defines you; it's your response.
And his response was emphatic. For three years he has laid waste to all comers, winning the IBO world title in February prior to the WBSS and the Groves showdown. Yet in 2016, Eubank Jr had looked certain to fight the fearsome king of the super middleweight division, Gennady Golovkin, only for negotiations to fall through at the last minute. Promoter Eddie Hearn blamed the "impossible" demands of the Eubanks; Junior says it was a case of refusing to be ripped off.
"The deal was awful at first, and then we were negotiating. Most fighters are like, 'yes Eddie, yes Frank'. They're yes men, they don't know any better. They're not business smart. They're not looking at percentages and business revenue and royalties. They're just thinking, 'oh, he's giving me this much. That's quite a nice-looking sum of money, I'll take that', not quite understanding how much money is being made elsewhere off of them, off of their fight. We understand that, so we are not yes men."
One almost feels for Hearn: nobody could relish facing this man at the negotiating table. Or the card table, for that matter: he describes himself as "a pretty good poker player", which I can easily believe. Normally, an interviewee will react to certain questions: a nod, a grin, a frown. Eubank Jr gives away nothing: "Boxing has taught me to control my emotions. To even hide my emotions." This is certainly true of interviews, and most likely contract disputes.
Welterweight Kell Brook accepted the same deal the Eubanks rejected, stepped up against Golovkin and lost inside four rounds. "He took the fight, and then he got battered," is the Eubank Jr assessment. "Eddie knew that would happen. But he's not really looking out for his fighters, he's looking out for himself."
I'm a pretty switched-on dude, so I would always find a way to be comfortable. But some guys aren't switched on. Some boxers, that's literally all they know: to throw punches
Hence the close proximity of Eubank Senior? "That's right. That's why I keep my dad by my side: because he is not a promoter. And if he is, he's still my father so there is nothing going on behind closed doors. He really has got my best interests at heart.
"Eddie Hearn might like some of the fighters he works with, but at the end of the day he has to look after number one, which is himself and his family. He's not always going to do the best for his fighters – my father will always do the best for me."
In some quarters, the closeness of the Eubanks has been viewed as a misjudgment on Junior's part, even a weakness. In fact I would suggest it is the opposite. Aside from the many benefits Eubank Senior can offer – as both mentor and parent – his visibility is a mark of Junior's confidence in his own greatness. To share the spotlight with the man against whom you will always be measured? You really must think you're good.
However good he proves to be, there are no plans to shed the 'Junior' tag. "It's easy for a man or a boy to lose that name when their father is maybe in a different field. Even if they are really successful, they can lose the 'Junior' and it's not an issue, but because we're in the same sport, there has to be something that can differentiate us. He's too well known: you say 'Chris Eubank' and it's like, 'which one?'"
Mayweather phased out his 'Junior'... "Mayweather was a Junior, Roy Jones was a Junior, but their fathers didn't reach that elite level. They could cut the 'Junior' out and no one would think, 'oh, does he mean his dad or him?' Whereas my father went so high, there has to always be something that can split us." He adds a clarification. "I guess that's in boxing – in boxing I won't ever lose the Junior. Outside of boxing? Sure. There probably will be a time when it will just be Chris Eubank."
What does Chris Eubank Jr do outside of boxing? "I do what everyone else does. I relax, I like to travel a lot, Xbox, hang out with friends. A club every once in awhile? Sure, why not. No alcohol, though." (A few "horrible experiences" as a teenager turned him from the strong stuff. He recalls lying on the floor at a house party, the hostess kicking him to get up because her parents were coming home. Probably the last instance, bar sleep, that Chris Eubank Jr couldn't defend himself.)
Even in Vegas, there were whispers about the talented young boxer with the famous name; the Daily Mail ran a story back in 2008. Beating Groves will further brighten the glare of the spotlight that has been on him since the beginning. Eubank Jr is unconcerned. "It's been my life for years. It's been growing and growing and growing for years now. With each fight I only get more exposure, more public demand, more notoriety, and this Groves fight will be the same.
"Obviously, with this type of fight here, that can really shoot you to the next level. But it's not going to be any different to what I've experienced over the last five years. I'm not going to change, I'm still going to be the same guy I am now." Despite what some might believe, that is no bad thing.
A boxer's career is defined by its brevity: Eubank Senior fought his last bout a month short of his 32nd birthday. Many, many champions have struggled to adjust to life away from the ring. Is Eubank Jr apprehensive about his post-boxing existence?
"I'm optimistic," he smiles, "not apprehensive. After my career's done, there's so much I can do. As long as I achieve what I want to achieve I can do anything I like."
He won't retire "until I feel I've done enough to be able to leave in high regard – and at the moment I'm nowhere near that stage. Reaching that stage, it's about finance and it's about legacy. Money and legacy. Once you've made the amount of money that you're comfortable to live on for the rest of your life, because after that most fighters aren't going to have any form of income."
I doubt Eubank Jr will struggle beyond the ropes. "I'm a pretty switched-on dude," he says cheerfully, "so I would always find a way to be comfortable. But some guys aren't switched on. Some boxers, that's literally all they know: to throw punches. They can't talk well, they can't dress well, they don't really think for themselves. Those are the guys, they really have to make sure they make the money."
Whatever his respect for boxing, it seems Eubank Jr shares his father's ambivalence about certain aspects of the sport – and its practitioners. So what if his son – Chris Eubank Jr Jr? – wanted to lace up the gloves?
He smiles at the question before responding with typical smoothness. "If I have a son, I want him to do what makes him happy. If that's boxing then of course I would be behind him 100%. But I'd never push it on him, I would never force him into it."
But for now his only focus is Groves. If Eubank Jr triumphs in the biggest fight of his life, will his celebrations stay restrained? "No different. Business. Another day at the office."
Here is my prediction, for what little it is worth. I suspect the speed and ferocity of Eubank Jr will propel him past the admirable Groves and into the upper echelon of his sport, where he should remain for many years. His extravagant boxing talent, and his qualities as a person, more subdued, perhaps, but no less potent, should see him set alongside his father in the regard of the British public. For there is much to like about this formidable young man, and even more to admire.
Whatever happens, he will be box office. He couldn't be anything but.
George Groves vs Chris Eubank Jr will take place at the Manchester Arena on Saturday 17 February 2018. To register for this fight go to itvboxoffice.com