As life begins to return to the Square Mile, now is a great time to safely enjoy arts and cultural events in and around the office.
Experiencing the arts up close is something you can't get working from home and creates a space for much needed personal reflection and social connection.
As part of the return to the office, Brookfield Properties are bringing their spaces to life for tenants, local workers, residents, and art-lovers across the City.
So why not pay a visit and enjoy some of the activities on offer? All events are compliant with Covid-19 regulations.
Art in the City - Matt Smith: 2020 at 99 Bishopsgate and James Rogers at Aldgate Tower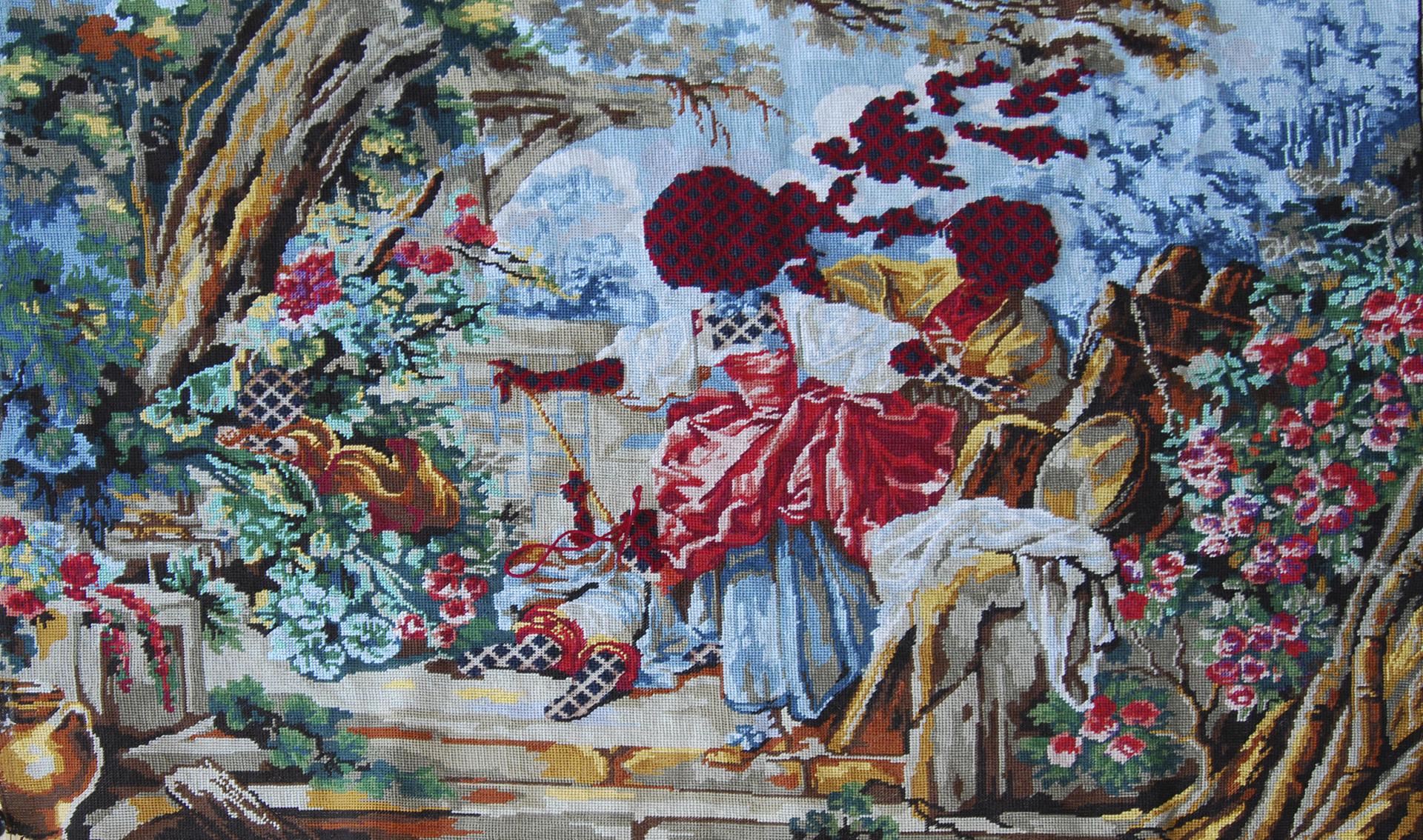 Cynthia Corbett & Matt Smith
Brookfield Properties and the Crafts Council present a collection of works from the archive of British contemporary artist Matt Smith in a free public exhibition hosted at 99 Bishopsgate, London.
This marks the first time that different series by the artist have been brought together in one free exhibition.
Matt Smith: 2020 will feature 20 works, ranging from tapestries to ceramic sculpture.
The hybrid artist and curator won the Brookfield Properties Crafts Council Collection Prize at the International Art Fair for Modern Craft and Design Collect 2020, has had various solo exhibitions across the UK and was Artist in Residence at the V&A.
His art unpicks the work of establishment organisations and their points of reference, as well as those of their visitors.
His art unpicks the work of establishment organisations and their points of reference
Using craft to celebrate and unsettle mainstream conventions in the art world, his work re-appropriates objects from their original uses to provide a space for marginalised points of view – often an LGBT viewpoint. Artworks on display are made from ceramics, textiles and found materials.
If you're hungry for more art, pop in to see the 11 machine drawings by British emerging artist James Rogers in a free public exhibition at Aldgate Tower.
His work explores figuration in the realm of post digital, employing and hacking 3D printing methods to work with, iron, copper, bronze, and precious materials.
A graduate from London's Camberwell College of Arts, he was awarded the prestigious Mead Scholarship and was included in the FBA Futures show held at the Mall Galleries.
Food and yoga at Principal Place and Citypoint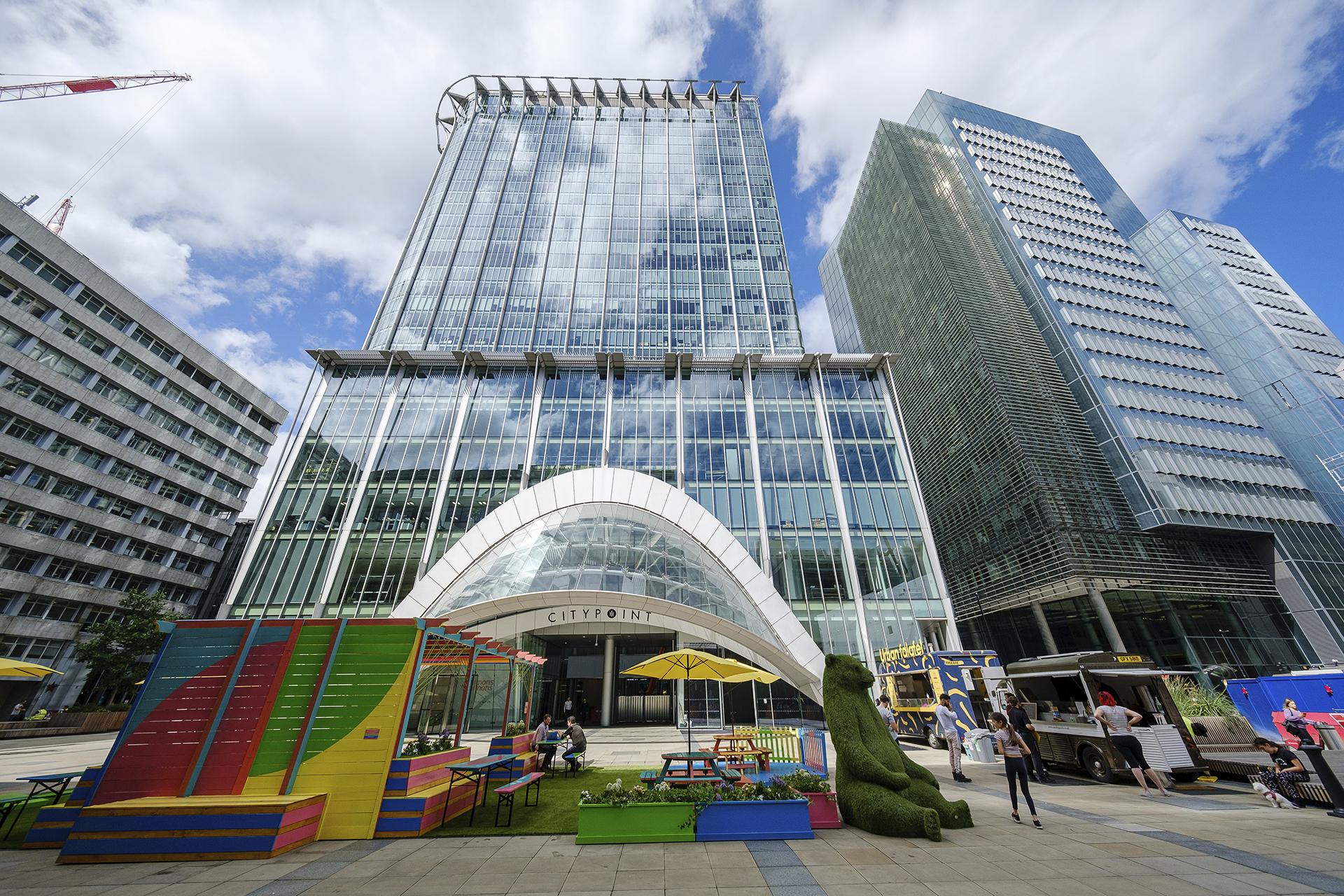 Feeling hungry? Invite your colleagues and friends for a bite at one of the food trucks at Citypoint or enjoy eating al fresco at Principal Place, where Brookfield Properties are hosting two temporary pavilions: Colourpoint and Principal Pavilion.
For the first time in months, you can enjoy street food in one the City's most Instagrammable locations – allowing you to socialise while remaining socially distanced.
Both locations have been adorned with significant art commissions, including a large video art piece with Acrylicize design studio at Citypoint and a printed vinyl by Italian-born, Berlin-based artist Agostino Iacurci at Principal Place.
Colourpoint is made entirely from upcycled furniture and is hosting socially distanced yoga sessions on Tuesdays and Thursdays with Nuffield Health.
Matt Smith: 2020 | 99 Bishopsgate | 14 September – 9 November 2020 | 99bishopsgate.com
James Rogers | Aldgate Tower | 21 August - 20 November 2020 | james-rogers.co.uk
Colourpoint | Citypoint | Until 24 October 2020 | citypoint.co.uk
Principal Pavilion | Principal Place | Until 10 October 2020 | principalplace.co.uk