Gwilym Lee – TV's favourite cuckold in Hulu's Emmy-nominated The Great – is a very busy man. He bakes, he writes screenplays, he takes carpentry classes, he even builds garden walls – and that's just in his spare time.
Between his numerous hobbies and filming The Great, Lee also has time to nurture his friendships with (the fictional) Queen of Bohemian Rhapsody: Rami Malek, Ben Hardy and Joe Mazzello.
"We very rarely go a few days without speaking to each other," says Lee (aka Brian May). "We made a commitment that we would see each other twice a year – a minimum twice a year.
"The two Americans will come over here, and we'll go over there at some point. We've kept that going since we started filming in 2017 – so for four or five years. And bear in mind, that's two years of lockdown."
We sat down to talk being mates with Brian May ("Really weird and surreal to say!"), pushing the limits for The Great, RSC beginnings and plans for the future.
With plans to write a screenplay, Lee might have to cut down on those hobbies... "There's plenty to do," he says with a smile.
How is 2022 going so far? Did you make any New Year's Resolutions?
I didn't make any official New Year's resolutions. I thought that a good thing to aim for this year would be to be as kind as possible to other people, but also kind to myself – to give myself a break. And take more risks, and actually finish things.
I'm very good at taking on lots of projects and plans and ideas and never seeing through with it. So I suppose that would be a good one.
What do you mean by take more risks?
I suppose to not try and please people or get things right, but take more creative risks. Try to be a bit more dangerous in that sense, and throw caution to the wind. At the beginning of your career, you're kind of trying to get things right and make a splash, make an impression, make a mark. I left drama school in 2008, so I've been acting for a little while now. So now it's a bit more about expanding and pushing the boundaries a little bit.
I'm in a nice position to be able to do that because I've just finished doing the second season of The Great and we're going on to do the third season. So that's a really safe and exciting experimenting ground, because I know all of the team on the job and I know the material, and the character so well that it's a good opportunity to take risks in the way that I approach my work.
Congrats on the season three renewal, by the way! So, The Great – is it as fun to film as it is to watch?
Yeah, it is. It's a really brilliant group of people. We're very lucky. We've got our two leading actors – Elle and Nick – and there's no ego with them at all. They set a really good precedent that trickles down throughout the cast and the crew.
It's a really fun and friendly and creative space to work. We all encourage each other to be playful and push things as far as we can. The material is hilarious, and it's often very difficult to keep a straight face while you're having to deliver some of the lines or react to some of the absurd and disgusting things that Tony McNamara has come up with for us to say.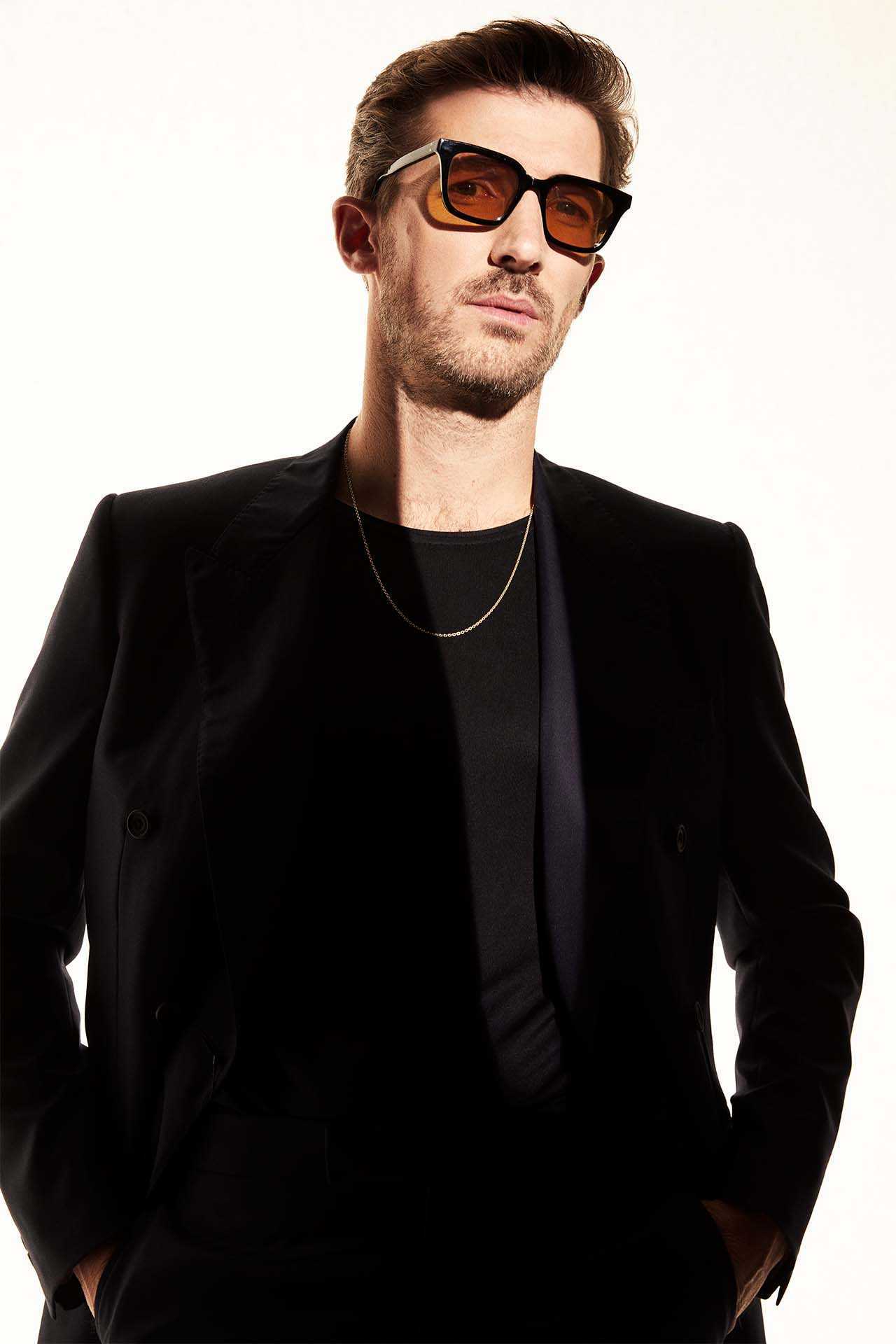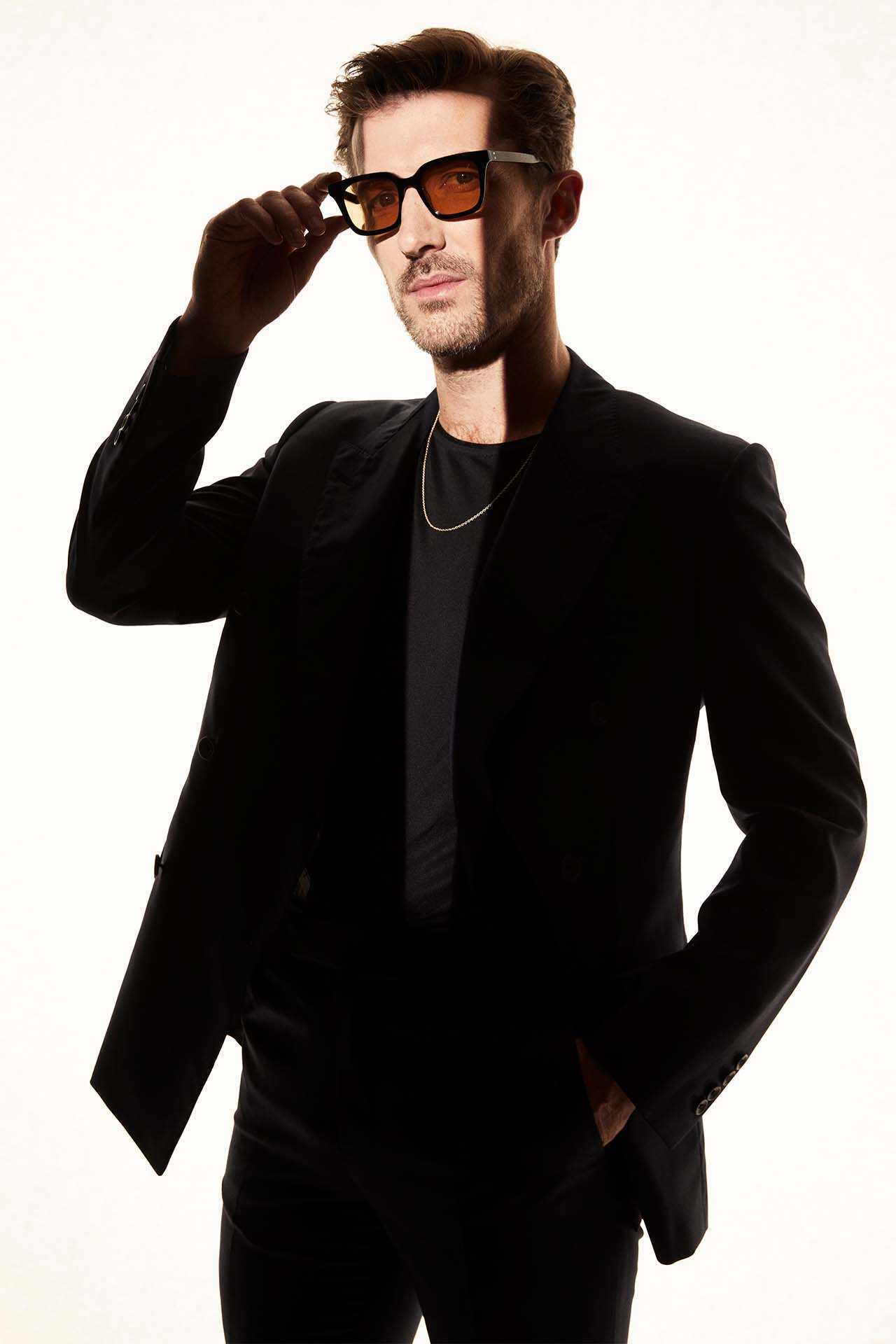 The Favourite, Bridgerton, The Great – historical dramas have really become cool in recent years… 
I don't know. They've always been around, haven't they? It's kind of a staple. It's like a constant genre. It's always been there. I think Tony's played a massive part in this. He's reinvented the way that we imagine a period drama should be. There was always this language and code around what a period drama should be: it should be shot in a certain way, the characters should interact with each other a certain way, use certain language, certain manners and etiquette, and hold themselves a certain way.
It's really exciting that Tony, with The Favourite, threw that rulebook out the window and imagined how these characters might speak to each other if they were speaking to each other with the freedom and expression that we have today. It's a really liberating way to work – to imagine how Peter and Catherine and these characters in that world might have spoken to each other now.
Grigor and Peter have a fairly complicated relationship on the show. You're great friends, he's sleeping with your wife, you poison him with arsenic – I'm guessing things are a bit simpler between you and Nicholas Hoult in real life?
I'd hope so, yeah! Nick's great. I'm very lucky that a lot of my scenes are with him. He's fun, and he doesn't take himself too seriously. Like I say, he creates a great atmosphere on set. It's always, always really fun to go to work.
Obviously season two isn't yet out on Channel 4 – how would you pitch the show / season to people reading this interview?
Hmm. The show, in general, is about an outsider and a newcomer that comes into a slightly backwards society, very set in its ways. She's an optimist, and she wants to reimagine what society could be. So the first season is about her trying to get to power with this ideological view of what she thinks the world could be. Then the second season, I would say, is about what you do when you have that power in your hands – how you wield that power, and actually the realities of reimagining and reconstructing a very rigid and backwards society. So yeah, the reality of power, compared to the ideal of living, I suppose.
So that's the bigger, macro picture of it – but it's also about court life. I always equate living in a court to living in a student halls of residence. They all have very little responsibility, like students. I'm speaking from my own experience as a student. And their responsibilities only really stretched to having a good time and living life to its fullest – living a completely hedonistic lifestyle. And they do that living on top of each other. They did live within these great palaces in small apartments, and there was no privacy.
I think what's interesting about this story is that there are quite a lot of unsavoury characters. I don't think Grigor is particularly sympathetic, but he has some mitigating circumstances. And when you see him suffering so publicly, you can kind of understand where his behaviour comes from. So it's interesting just seeing all these very, over the top extravagant characters living in each other's pockets. And it makes for some good comedy as well. It's a very funny show, and there's lots of really crude language in it, which appeals to my schoolboy sense of humour.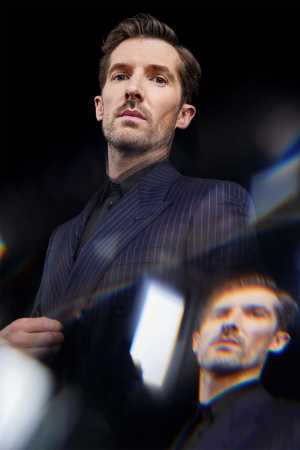 Does your public recognition shoot up when The Great lands in the UK?
Yeah, it's a very strange one. The Great comes out first in the States, and then it comes out in the UK, but it comes out on StarzPlay, which is a subsidiary streaming service to Amazon. So not a huge amount of people have that necessarily. Then it comes out on Channel 4 months later, so you get this trickle down effect of the momentum and popularity of the show.
In the States, it's huge – people love it. It's been really well received, and it's had lots of awards success and nominations. We didn't get that same energy when it was out on Channel 4 last year. What was good about the first season is there was definitely a word of mouth effect with it. I think when it comes back for a second season, there'll be a bit more energy and enthusiasm about it because people know what it is.
Personally, what I found really thrilling is that I had mates that were watching it, not because I was forcing it down their throats, but of their own accord and just absolutely loving it. I'm very excited to share it with people because it's the kind of show that I would love to watch as well.
Do you have anything you can share about season 3? Or do you know anything about Grigor's journey in that yet?
No, I don't. I mean, it's only recently been renewed. But the story has been left in a pretty precarious situation for Grigor. There's plenty to fight for yet in season three. I do often think that my character flies far too close to the sun and at some point Catherine is going to chop my head off.
Mmm, worrying. Apparently you caught the acting bug in an RSC production of Richard III? How come? What made you see acting as a viable career path?
I had always done theatre as a hobby when I was at school. I grew up in Birmingham, so I joined the Central Television Workshop, which was a youth drama group. Production companies and local theatre companies used us as a source for young actors whenever they had the need. The RSC was only 45 minutes down the road in Stratford, so I got an audition with the RSC through this drama group, and played one of the young princes in Richard III, and we toured around.
I'd done some professional work before – I did a TV show when I was a kid. But that, to me, just felt like a bit of fun. I never really thought of it as a career option. I was just like, 'Well, cool, get a few weeks off work and get to go and have a play around in front of a camera!' I thought it was a bit of an adventure.
Working with the RSC just felt completely different. For one, I was a little bit older. I was around 15 or 16. The theatre seemed a bit more tangible and achievable, I suppose – and realer than TV at that time to me. TV just felt like another world. But being in a theatre and being with other actors – some of whom were only in their 20s, or had just left drama school – I felt quite close. Closer to them, in my experience. It felt like something that I could achieve.
And, also, just that sense of belonging, of going on tour with a bunch of actors. We played numerous theatres around Britain. It felt really exciting. It was only then that I started to take it seriously, I suppose, and I hatched a plan to go to university and drama school.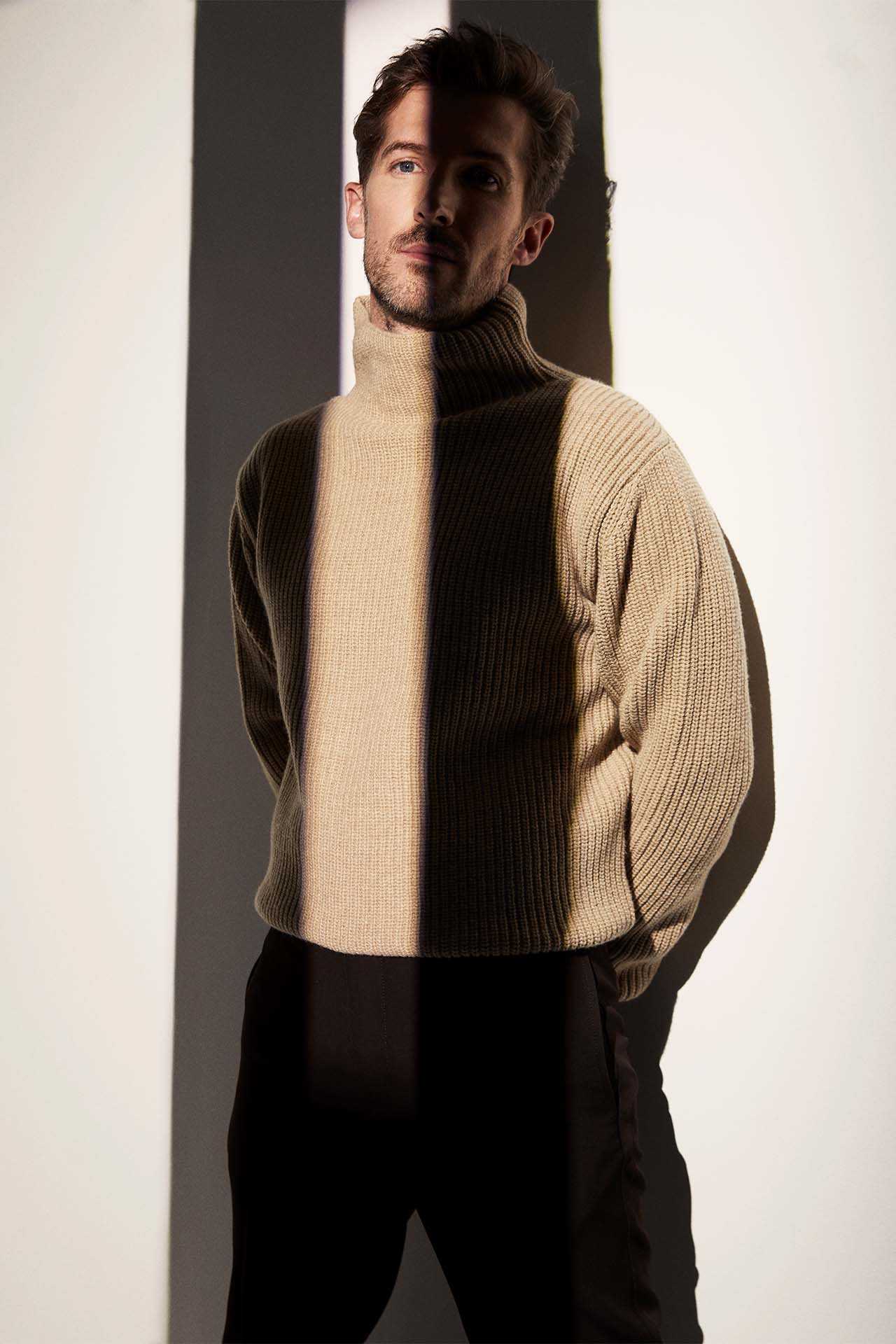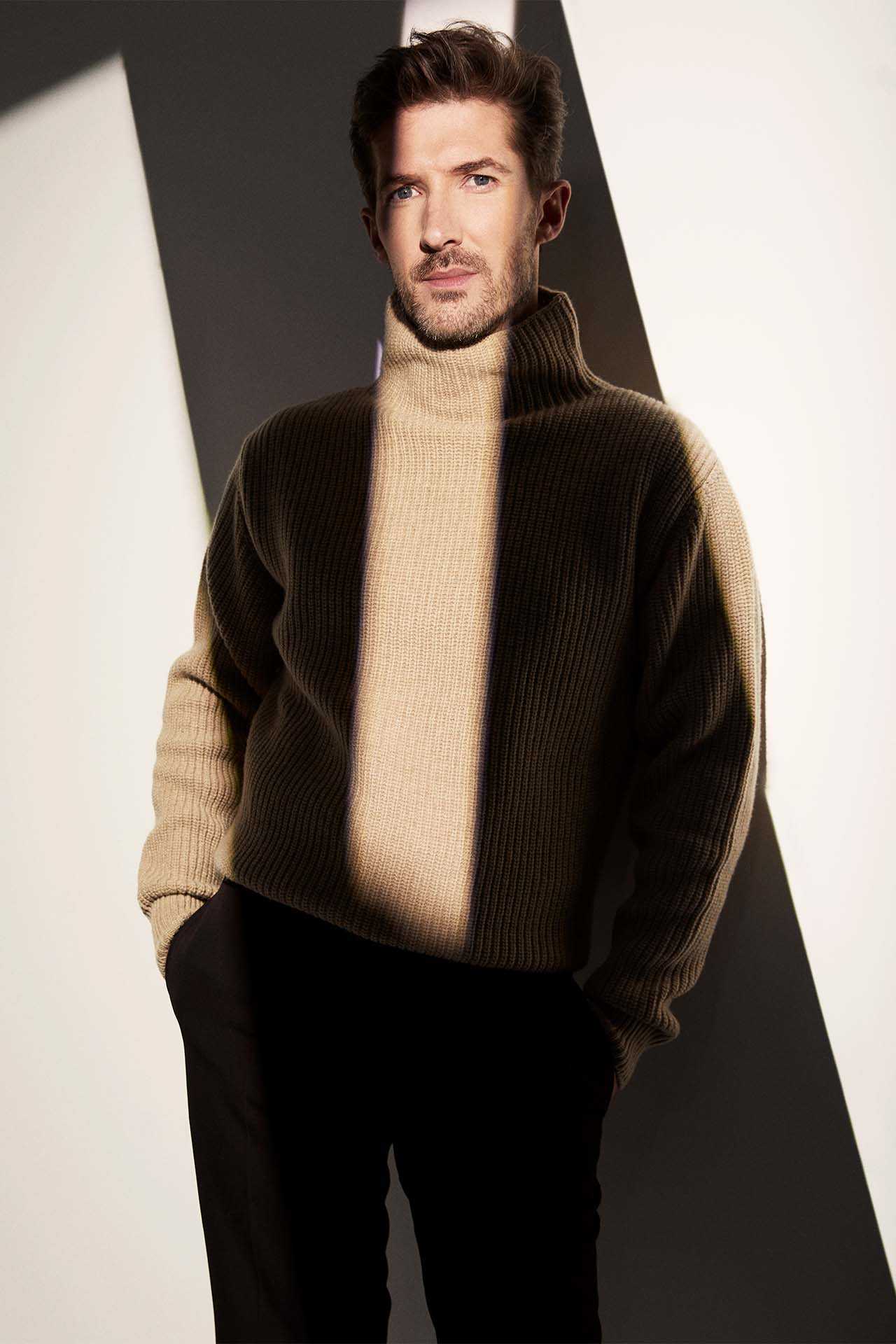 Have you been in Richard III since?
I'd love to be in Richard III again – I'd love to play Richard III, actually. It's actually been a while since I've done a play. I haven't done a play since 2017, I think, which is definitely the longest I have been offstage since I was about 12. Even when I was at university, I was doing one or two plays a term.
I've always always always done theatre. This is the longest it's ever been without doing it, so I need to get back on stage soon – before I get too scared.
You studied English literature at university – any plans for a screenplay?
During lockdown, I did actually start writing – as I think plenty of people did. I've written a script with a friend who is also a writer. We wrote together, which is a really interesting process. She was based in Germany, so we wrote remotely over Zoom. We used Final Draft to kind of write live together, so we would be writing our characters in real time. It was a process of improvisation and writing at the same time, which is a cool idea because it often takes the scenes in different directions to how you'd imagine. It just pulls you somewhere else that you didn't expect to go.
I was quite happy with how it all came out. It was very much an experiment, and we didn't really know what we were doing. And God knows what will actually come of the script. But it was quite an interesting writing experiment.
There are a couple of stories that I really would like to tell. I don't know whether I'd necessarily write them, but I would try and get a team together. I've got two or three ideas that I have in mind. So often with acting, you're relying on or waiting for other people to give you a job. It can be quite frustrating to have your fate in the hands of other people. But this is a way of taking control and being able to be creative on your own terms, I suppose. That's the big appeal of it.
At the same time, things move at a glacial pace. You've got to have patience, and you've got to have dedication to see through an idea from its nexus to its actual realisation. Hence the New Year's Resolution I mentioned at the beginning, where I actually have to see through these ideas that I have.
A film takes, on average, five years to make from its inception to its completion. If you've got a career of maybe 40 years, or something like that, you're only ever going to make a handful of films. And that's if you started from a young age, and you're an avid filmmaker. It's tough.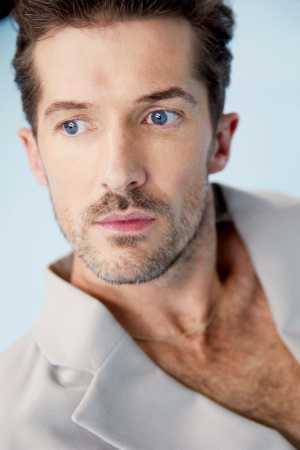 Switching to Bohemian Rhapsody: you played Brian May – how did you get into the character? Did you go on a night out with him?
YouTube is a brilliant resource. There's just hours and hours of footage on YouTube. So that was a brilliant jumping off point for all of us. Just seeing how Brian presents himself on stage and seeing the physicality of the man – seeing how he speaks, and how he presents himself in interviews. But all of that is very public facing. He's putting on a public face, I suppose.
So the most useful thing for me was actually meeting him and being able to get to know him a little bit, and seeing the private, individual side to him. Just seeing, actually, that he's a very mild mannered, very gentle, gently spoken man, who is highly intelligent, has a meticulous attention to detail, who's very sensitive and caring.
What's interesting, then, is you see all of the public facing external features that I'd studied on YouTube and what have you, and then you see the private side of it. That juxtaposition, that kind of push and pull between the two, is what's really fascinating – where you find the human side to the guy. What is it in his life that makes him present himself as such an epic rock god? Do you know what I mean? And what is it in the private that motivates that? That want and need to be seen and adored and respected and all that kind of stuff? Ambition, I suppose, is a large part of it.
To answer your question, did we go out? Yes. He was incredibly generous with his time, and remains so. He's so supportive. We follow each other on Instagram, and he'll always message or send an email to show support for a show that I'm doing or a project that I've got going on. He's amazing. We're very lucky to be able to call those guys – Roger and Brian – friends, in a way. Really weird and surreal to say.
Are you still in touch with the rest of the 'band'? (AKA Rami, Ben, Joe.)
Yeah. We very rarely go a few days without speaking to each other. We've got various WhatsApp groups that we're still on. We made a commitment that we would see each other twice a year – a minimum twice a year. The two Americans will come over here, and we'll go over there at some point. We've kept that going since we started filming in 2017 – so for four or five years, we've kept that going. And, bear in mind, that's two years of lockdown!

We all went on holiday together last year, and they're coming over here soon. It was a massive experience doing that film. Like, first of all, it was just so much fun, pretending to be one of the greatest rock bands in the world and everything that entails. But then there were trials and tribulations on the job itself. It was a tough shoot. And, in those kinds of situations, you pull together.
We made that film in the face of adversity, really, and that really galvanises you – brings you close together. We've forged a bond that feels pretty strong. That was the making of the film. Then with its awards reception as well, it made it an even more surreal and monumental experience.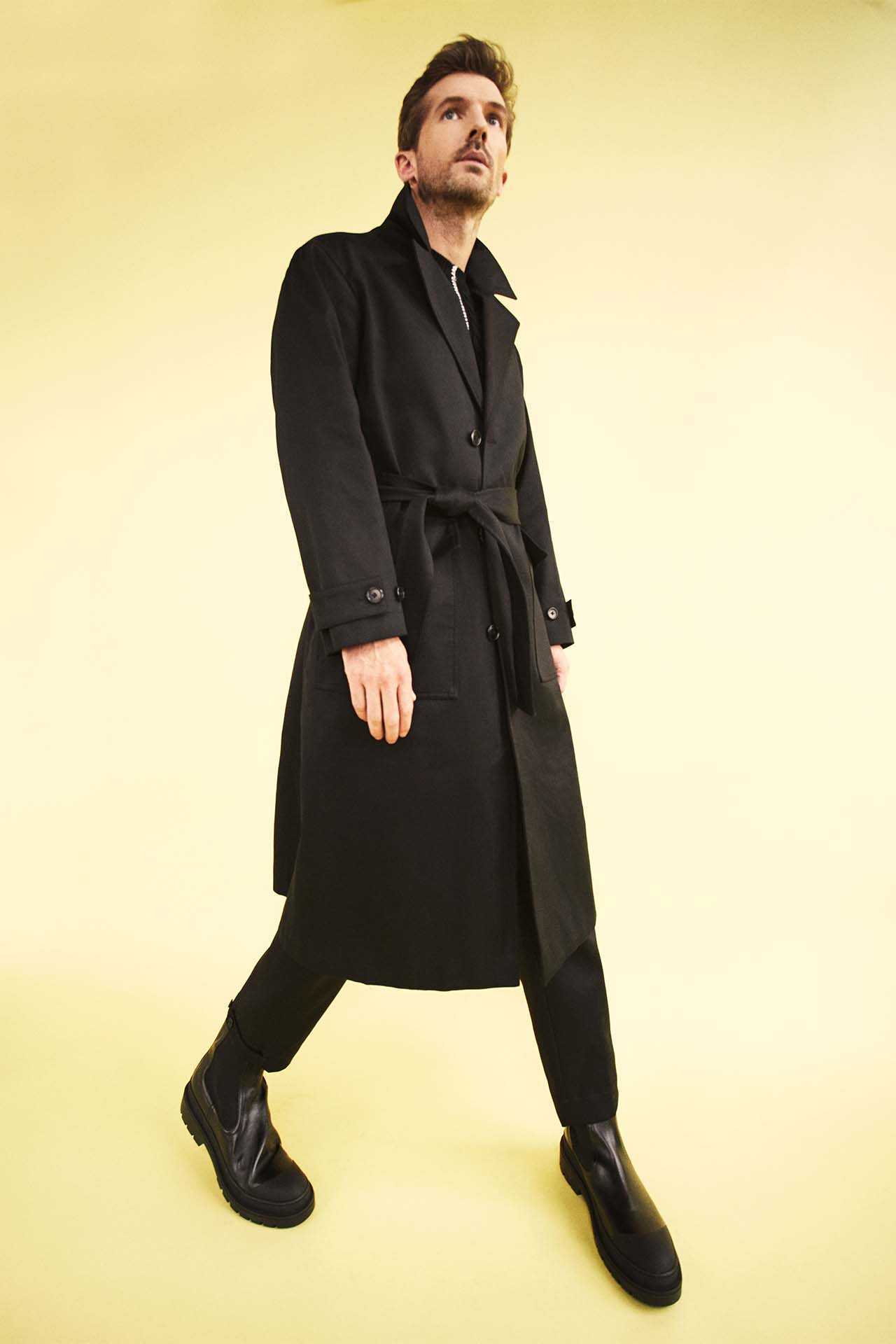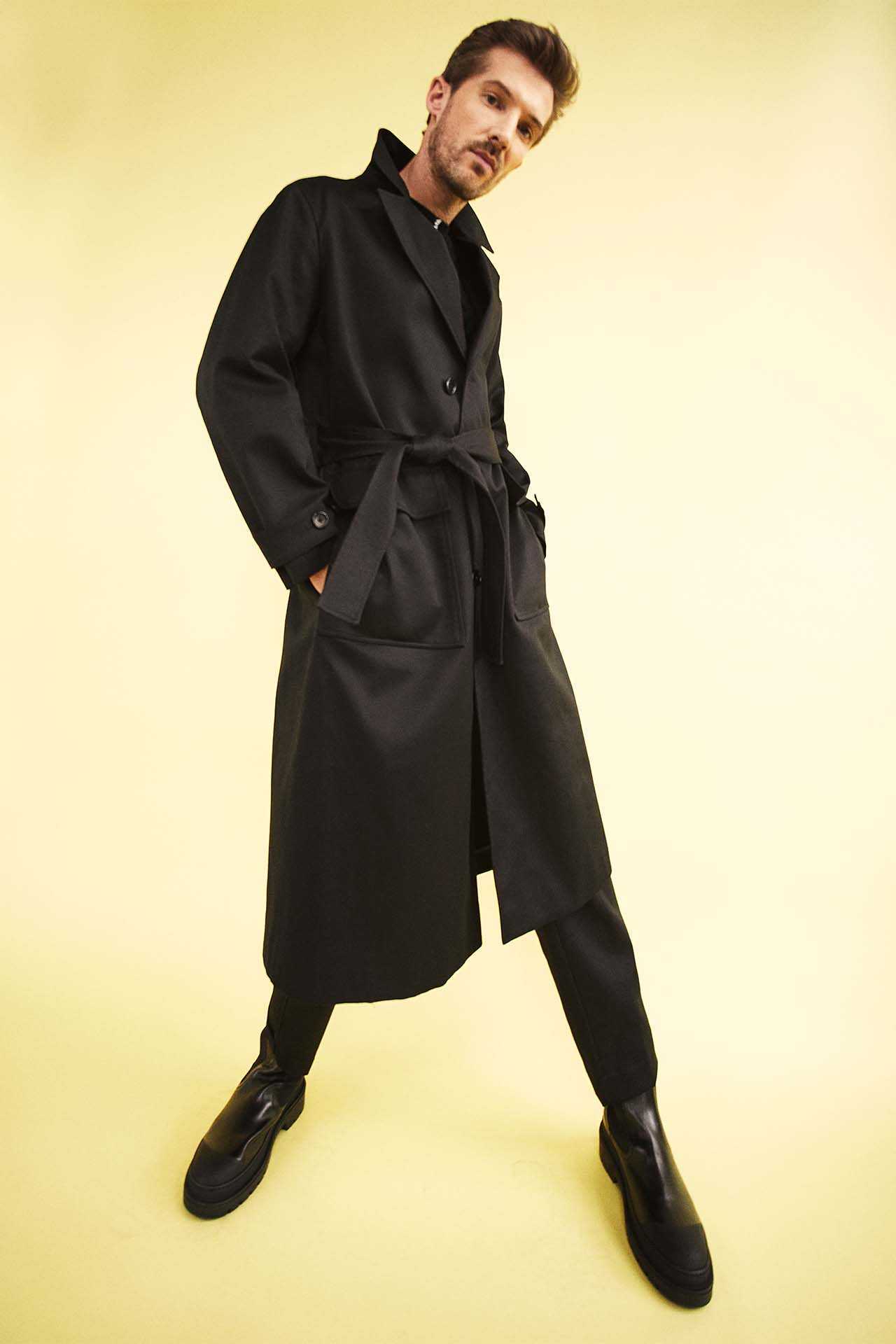 Ever tempted to reunite for a one-off gig as the coolest covers band in the world?
No... No. Because – and it might surprise you to hear this – but it's not actually us playing the instruments on set, I'm afraid. Sorry to disappoint you. And you'll be surprised to hear that often it's not Rami's voice necessarily. I think if we did reunite as a cover band, we'd probably be deeply disappointing to many people. We're all pretty decent at our instruments, but there's decent and then there's, like, Brian May. So yeah, I don't think I really cut it, unfortunately.
Before doing Bohemian Rhapsody, I started out playing acoustic guitar and just strumming a few chords and, you know, basically playing Wonderwall. That was about the limit of my guitar. I had to do guitar boot camp in preparation for the film and got half decent, but annoyingly I've let it slip and I'm back to same old, same old acoustic guitar. I need to brush up my skills again, I think, if we're gonna make a reunion happen.
Fair enough. Is there anything else you have in the pipeline?
Season three of The Great's happening so I'm really excited about that. That's happening later in the year. I'm waiting on a few projects and developing some of those ideas that I talked about before. So hopefully, by the end of this year, we'll be able to say that I've got some scripts and actually developed some projects.
Other than that, I ticked off a lot of the lockdown stereotypes. I've still got my sourdough starter in the fridge, so I'm still making bread. I'm also doing a cabinet-making course – a carpentry course. That was another skill that I picked up during lockdown: I made a beautiful – well, I think it's beautiful. It's probably rickety and shoddy and will fall apart at any moment – but I made a blanket box.
So I'm going to continue that. Then I really reengaged with my love of drawing during lockdown as well, so I'm going to keep that going and start going into life drawing classes and brush up those skills. I need to pick up the guitar again – you've just reminded me. So there's plenty to do. There's plenty to do.
The Great Season 2 is coming soon to Channel 4