A cold Tuesday afternoon inside a packed Shoreditch House, Jack Fowler strolls in, owning the room as casual as you like. A Mexican wave of heads turns as he walks by – something I imagine is a daily occurrence for him.
You may recognise Fowler from Love Island, or from modelling for I Saw It First, or in the UK charts with his latest hit Foolish with Tom Zanetti, or from the edge of the 18-yard box during his semi-professional football career. There's an elite cohort of ex-Islanders who have enjoyed prodigious careers outside of the villa, and Fowler is certainly one of them.
There's a common misconception that success is inevitable. Not so, says Fowler: "you have a realisation moment of 'I've spent all this money, but what do I have to show for it?'". Nobody can live off the Island forever. "I don't want to be booked for events and people thinking 'he's only doing this because of Love Island'".
A near-fatal experience with viral meningitis is something that "makes me enjoy life more, and I think that is what helps me push towards just being the best version of myself". He's now working on a documentary to spread awareness of the deadly infection.
Beneath the fame, charm and chiselled exterior, Fowler is still an East London boy with a love for plantain (pronounced the Caribbean way, obviously). We chatted about everything from his experience with racism to the pressures of sudden celebrity.
What's your earliest memory of realising you wanted to be a musician?
My dad is from a country called Saint Helena and he always listened to a variety of music. It was a lot of soul, a lot of Motown, ska music and reggae music, so growing up I always had a rich flavour of sounds. From a young age I was involved in music – I was acting, singing and dancing from the age of 8 or 9, alongside football. I was in a lot of musicals too. I can also play a little bit of guitar and a bit of the drums!
After going on Love Island, a lot of those initial doors closed, but then a lot more opened. I was able to connect with more 'music people' than I did before – producers and stuff. So I just threw myself into the studio again and fell back in love with it after taking some time out. I think it's always been my biggest passion.
So did you go to drama school?
I did! I was part of the National Youth Theatre growing up. It was great and at the time I didn't realise how significant it was. I quickly realised I was quite comfortable on stage, and comfortable in front of a camera. Doing that from such a young age really helped me in what I'm doing now.
I'm confident being on TV and in interviews and whatever, and I think that's because I was able to build my confidence. I was always in my school plays, I played Danny Zuko in a production of Grease.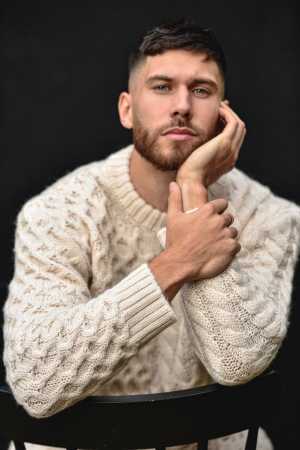 You've gone from centre-stage as a child to working on a song with Tom Zanetti. How did that come about?
I first met Tom before I went onto Love Island – I was in one of his music videos as an extra. He was one of the only people who knew I was going on there. My manager wanted me to get involved in the music and in front of the camera etcetera, because he knew I was going on the show. So when I came out of the villa, I got back into the studio and did Foolish.
We did loads of songs but Foolish is the one that stood out, though they all had similar vibes – dance, summer, having a good time and positive energy. And Tom is really that kind of guy. If you meet Tom, he's always just laughing, there's never a dull moment. And he's been doing what he does for such a long time and he's so successful at it.
It was great for me to get involved with him and have him on the track because I also learned from that, so it just really fitted well and honestly, he's such a nice guy!
The lyrics to Foolish... did you have anybody in mind when writing it?
Not really. I did have a girlfriend and we broke up around last March and I did write Foolish last summertime, but I wasn't actively thinking about her when writing it. It could have been on my mind subconsciously and came out when I was writing it, but the lyrics are relatable to lots of people.
I didn't want it to just be about a boy and a girl breaking up. Everyone's a fool at some point in their life – at any age and in any type of relationship.
You've achieved so much since leaving Love Island, but what's been your proudest moment?
There's a few. I think sometimes it's easy to get caught up in, you know, 'winning an award is your favourite moment'. For me it was probably being able to benefit from Love Island but also stay true to myself and what I want to do. And that's music
During lockdown, I got some decks and thought 'let me not sit at home and play on the PlayStation and watch Netflix'. Let me actually benefit myself somehow. I'm very proud of myself for doing that because in turn I've been able to start getting bookings in clubs here and across Europe. I may eventually be able to go around the world – that would be cool!
Also – Foolish, of course. Signing my record deal with Island (Island records) is huge.
So would you say lockdown helped progress your music career?
Yeah, definitely. After Love Island was hectic. I didn't see my family for about a year as I was up and down the country. So lockdown was nice to come to a stop for a bit. It was nice for me to have a year to just kind of focus on myself, sit down and think and utilise my time however I want to.
I was able to get in the studio and spend time meeting people in the industry, which I might not have been able to do if I was busy with other things. It was definitely healthy!
You were very open on social media about racism you saw as a child when with your dad. Do you think this is different now? And is it different because society is a better place, or because people think 'Jack Fowler, he's cool'?
I'm not sure. I mean, growing up was weird. I didn't know anyone with a black dad and white mum, who looks as white as I do. It was unique and something I look at as a positive because my dad taught me from early (on in life) about things that my white friends may not know or realise. I definitely felt more educated, and like I understood the world a little bit more. I think it was what also resonated with a lot of the Love Island viewers.
When I came off the show, I realised that I really was accepted by black people in the UK, because I was just myself, but maybe a little bit different than the average white guy on the show. I'm really lucky because the acceptance has carried on since the show.
I've felt a lot of love from the black community since the beginning
Actually, earlier today I went to Sainsbury's at the worst possible time as college students were on their lunch break. I had my headphones on so didn't say much but they were all spudding (fist-bumping) me. I then saw them all standing outside talking to each other and as I came out, they just stood there clapping me! It was the strangest but best Sainsbury's trip I've ever had!
It's nice that it still happens after three or four years in. I've felt a lot of love from the black community since the beginning.
Alongside your success, there's people like Josh Denzel, Dr Alex George, Molly Mae... You're all smashing it! Why do you think that is?
Obviously Love Island is such a big platform. It's the biggest show on TV. So if you're able to get on there and have a big enough impact and stay in there long enough, there's a lot of doors that open. I think if you have a plan when you come out, or even before you go in, and utilize your 'hotness' so to speak, which ultimately is what it is. If you're able to utilize that, there's a lot of things you can do with it.
I've also met a lot of great people who I'd never have been able to meet before the show. They've all been able to help me. I'd never have met them if I was still, you know, 'Jack the PT' at David Lloyds in Chigwell. There's a lot you can benefit from, for sure.
Do you think most Islanders have a game plan before entering? More than just finding love?
I mean, I can only speak for myself, but I genuinely went in there so naïve. I went in there and just wanted to have a good time. I'd never been on a big villa holiday filled with really hot women... [laughs]. I was young and single so why not!
So I didn't have a plan, and if I found a girlfriend then great but if not, it was an amazing experience nonetheless.
As you mentioned, before the show you were 'Jack the PT'. When coming out, you're the handsome Jack Fowler who everyone wants to meet. How do you cope with the sudden fame?
It's mad. I can't even explain it. It's the closest thing to stepping into a different world. I got onto my flight to Majorca and I genuinely thought 'I'll probably be here for 10 minutes, and I'll be back at David Lloyds'. You have to remember I had no connection with the outside world. I didn't even know what time it was. They turn the clocks off in the villa. I had no connection people and with my family, I had no idea what was happening with the World Cup, I didn't even know what day it was!
So when you come out and you're given your phone, it was the first time in six weeks you're connected with the outside world. I remember I was on my phone to my friend and he was like 'you have no idea what you've been able to do'. He said I'd done really well, but I had no idea what that meant.
As we pulled up to the airport in Majorca, I literally still had my left foot in the car when an English family happened to pull up next door and they lost their minds when they saw me. The kids are looking at me and one of them is crying! I was so confused, I had no clue what was going on and then they told me that they hadn't seen the show from two nights before, so they didn't know I'd left. It was so strange!
Even being on the plane was mad. I was the last to get on the plane and everyone had seen me waiting to get on and had their phones ready. There was a sea of cameras flashing and everyone was shouting my name and stuff. It was honestly just madness. There were also some artists that landed on the plane behind me. Some of these artists I idolise, and then they were coming over and saying hello and congratulations. I was thinking 'this is nuts and I'm not even home yet!'
You have to keep a balance so that the highs are never too high, and the lows are never too low.
It is crazy and there's so many good things about it, but I think you really have to keep a balance so that the highs are never too high, and the lows are never too low. You also have to accept that you're a public figure now. I didn't really know what I was signing up for in that sense.
The mental health side is such a big thing. ITV are doing more now to help people because, you know, you're young and a lot of us at the time we were living at home, and you come into all this fame and money. You think it's gonna last forever so you start spending money on stupid materialistic things and then you're sat there and work's not coming in anymore because another Love Islander has come out.
You have a realisation moment of 'I've spent all this money, but what do I have to show for it?'. It's a mad time, and nobody can prepare you for it. You don't learn about this stuff at school, producers don't tell you that in the interviews, and you don't really care about it whilst you're in there, so you just have to deal with it when it comes.
But I'm very lucky I've got such a good family and friends around me; my support system is amazing. I'll be out and on stage or whatever and then I go to see my mum and she'll be like 'Jack, I don't care if you're Jack Fowler out there, you're still my son – come and do the washing up!' (laughs). It's nice though, I need that.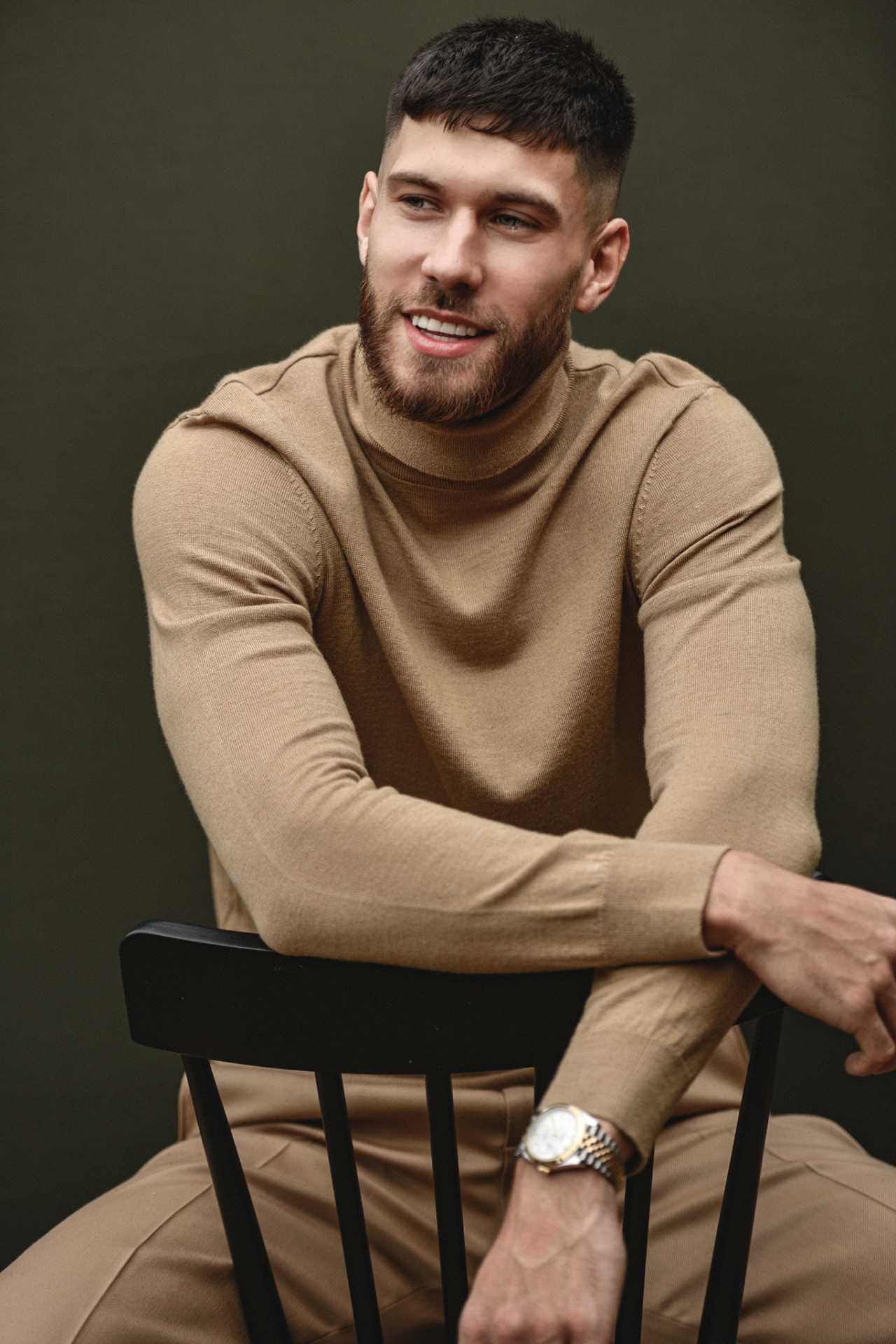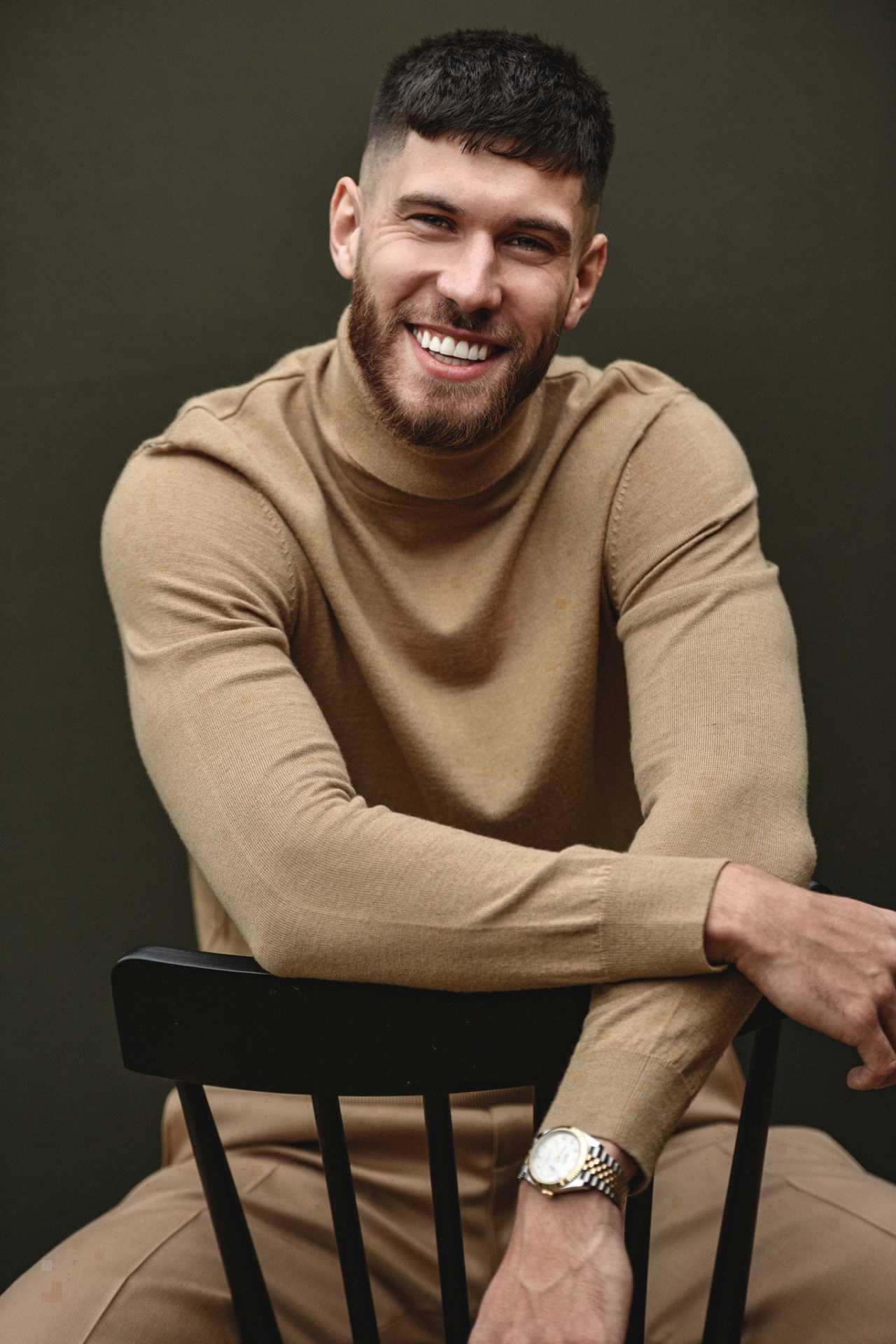 People seem really upset about Molly Mae's comments about hard work. What was your reaction to the situation?
I saw it on social media, but I don't really know what it was about. She said something about 24 hours, but I don't know the context. I've been doing my own thing, so I don't really know what happened. I can't say much.
You've previously said that you'll always be associated with Love Island, no matter what you do. Is that something you embrace? Or something you'd rather distance yourself from?
I've always got to show credit and love for Love Island and ITV, because without them I wouldn't be doing what I'm doing now so I always sing their praises. But for me personally and the direction my career is going in now, I want to be known as 'Jack the DJ who makes music'.
I don't want to be booked for events and people thinking 'he's only doing this because of Love Island'. I want to be booked and credited because I'm good at what I do, but that takes time.
I appreciate that a lot of people probably think I should stay in my box and just be 'a Love Islander', but I'm very much about doing what I want to do because I love exploring. And music is something that I'd done beforehand, for such a long time. It's not new to me and I don't feel like I'm jumping on a bandwagon either. So, I'm going to do what I want to do because if I don't, the reason would be because other people don't want me to. And that's not a way to live.
Love Island is amazing, and I loved every single moment of it. But now, I just want to do what I want to do and excel at it.
You had viral meningitis a few years ago, which must have been terrifying. How much did that one incident change your outlook on life?
It was horrendous. I've been in resus a few times from anaphylaxis (a severe nut allergy), but the meningitis was worse because I had no clue what was happening. I was out cold for three or four days. I had every drug possible pumped into my body, yet I was still in pain.
With viral meningitis, the virus is around the membrane. Though bacterial is worse, you can still die from both, lose limbs, your sight and even your memory. Viral has a higher percentage of recovery, but it was so worrying for my family, and the recovery period was really slow. I came out of hospital after about two weeks and I stayed at home for a couple of months because if I moved too quickly, my brain was almost playing catch-up. But I was lucky, I had my sight and memory (from what I can remember) and I had family and friends around me to help, but it was very difficult.
One day I had a severe headache. But the thing is I'd been out the night before, so I was just like 'it's a hangover man'. But I couldn't lift my head off the pillow, and I couldn't open my eyes. I literally just staggered to the hospital and collapsed on the floor, some doctors ran over and picked me up, then I just passed out.
It was a difficult couple of months, and it definitely made me think about things differently. It makes me enjoy life more, and I think that is what helps me push towards just being the best version of myself.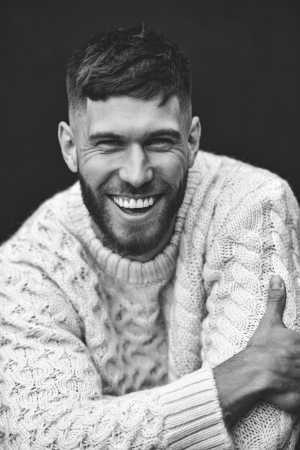 And you're making a documentary about it? When's it coming out?
It was shot between the two lockdowns, sort of the back end of 2020. It's about educating people 'cause I didn't know much about meningitis at all. Infants, people in their mid 20' and over 60s are most at risk. When thinking about people my age, a lot of university students go out and get drunk and whatever. They're living in dorms, potentially alone. Especially in the first year, they might not know many people yet and might lock themselves in a dark room for a few days thinking they've just got a headache or they're hungover. It's scary, but some people with meningitis go to sleep then don't wake up.
Making the documentary is about trying to educate people – especially that age group -- that their unbearable two-day hangover could potentially be something serious and to get themselves checked out. It's just to try and help, especially with the platform I've got. I think a lot of the time people say that they've got a platform and they want to help but you know, I've actually been through some really shit stuff. I didn't have a clue what was going on when I had meningitis, so it's all about using my platform to help.
I actually don't know when it's coming out! I know it's being edited, so hopefully soon. But the thing with it being delayed is it's almost given me time to be like 'this is what happened to me but look where I am now' because if I can make a full recovery and create a life for myself, then you can too.
Recently you posted an Instagram story talking about the importance of choosing the people that you surround yourself with. Do you feel that some people just wanted to say friends because of the fame? Have you lost any friends?
I mean, naturally when your lives go separate ways, you aren't supposed to. They live their lives and you live yours. There's some friends I'm very close with, about five of them. And then there's people who are my friends, but if I was in trouble, I wouldn't call on them.
And I think sometimes they'd try and benefit from what I'm doing, which is a difficult one because I always wanna help people, you know? For example, if I meet someone who I think could help one of my friends, I'll introduce them no problem. I wouldn't expect any sort of 'finder's fee' or whatever. But equally, people are quite quick to say 'you're not helping me out...why?', but they're not doing anything to actively help themselves, if that makes sense.
If you're out there grinding and you want help finding something in a workspace that I've got connections to, then of course I'll help. My ex-girlfriend actually wanted to get involved in film and I now know producers, but she actively went and studied something which is the difference. So that's what the story was about, just making sure the circle is a group of people that want to progress.
What's it like dating in the public eye? I can imagine people envy you when girls swarm around you in a bar, but is it as fun as it looks?
It's difficult sometimes. At the weekend I was in this bar, and there was a load of girls around the area that I'm in. A random dude came up to me and was like 'Jack, I didn't even know you were here' but seeing all the girls makes sense (laughs). He wanted that kind of vibe, he wanted to be me for a second.
It's fun but when it comes to dating, it's difficult. I mean, I'm not on the same level as Justin Bieber or Drake but people do just kind of want to be a part of 'the life', if you know what I mean. So it's difficult but I'm quite intuitive, I think. I can spot certain traits in a girl that I like, and ones that I might not like, so I just have to be aware of what's going on in case they have an ulterior motive.
I'm too busy right now anyway. I swear to God I haven't been on a date for ages!
What's the end goal?
I want to perform. I want to sell out arenas. I want to perform at the highest level. I want to have creditable music. I want to go around the world with my music and spread the love. A lot of my music is about positive energy and enjoying life.
I'd love to tap into the summer islands, like Ibiza and enjoy those moments, but ultimately just go around the world, explore it and enjoy it. I have my music and I want to be able to just go and perform it without depending on Love Island. That's my success.
Quick Fire Questions
Dream music collaboration?
Drake and Chris Brown
Favourite film or TV show?
TV show is obviously Friends. Classic! Film has got to be Hitch and lemme tell you something (laughs). I know that film inside out, I know every single word. No word of a lie, I used to watch it twice in a day on some weekends. I was invested in it. And that's why I'm so smooth with the ladies!
I'm sure it's all thanks to Will Smith...
Exactly! He's a smooth criminal!
Favourite Love Islander?
It's gotta be Dr. Alex. Because he's been able to come off the show and save lives during the whole pandemic. He hasn't just sat there and sold brands on his Instagram. Of course, it was his profession anyway, but he got straight back into it and he's been a big advocate for the NHS on his platforms. I feel like he's been able to share a lot of their pain and frustration, so yeah – Dr Alex!