Summer has arrived and so has the annual logistical mare that is navigating the tourist-stricken, hotter-than-the-sun, bustling, beautiful city.
There is a cooler way of enjoying the sunshine, however.
You can go and swim, chill and sip away the heat at one of the many rooftop pools in London.
Naturally, we've selected the finest of them for your reading pleasure.
The Berkeley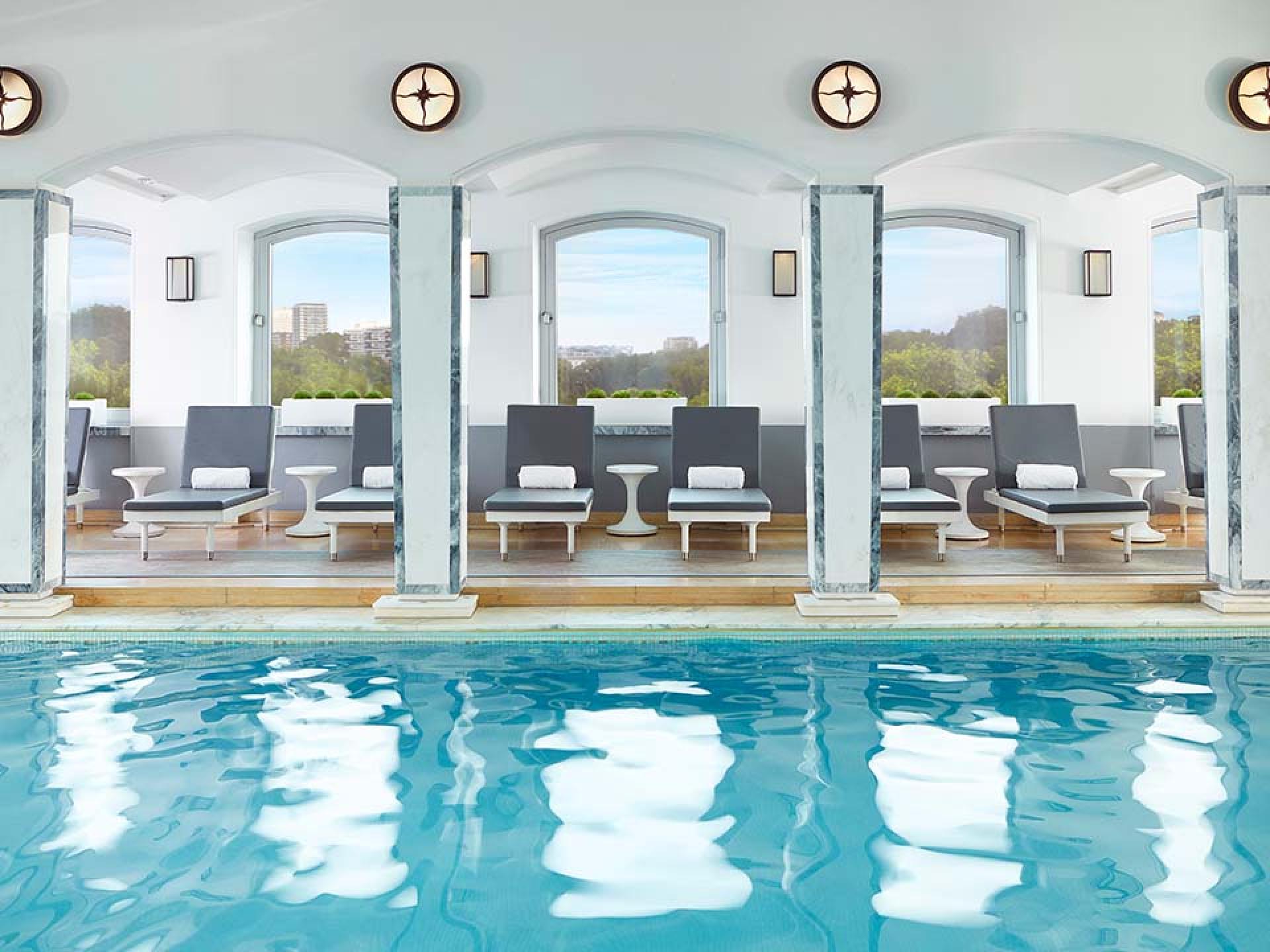 With a panoramic view of the city skyline and Hyde Park treetops, The Berkeley's seventh-floor swimming pool is seventh heaven. Soak up the tranquil atmosphere or slope off to a secret garden so leafy and fragrant it'll give the Cravens a run for their money.
the-berkeley.co.uk The Berkeley, Wilton Place, Knightsbridge. SW1X 7RL
The Peak Health Club & Spa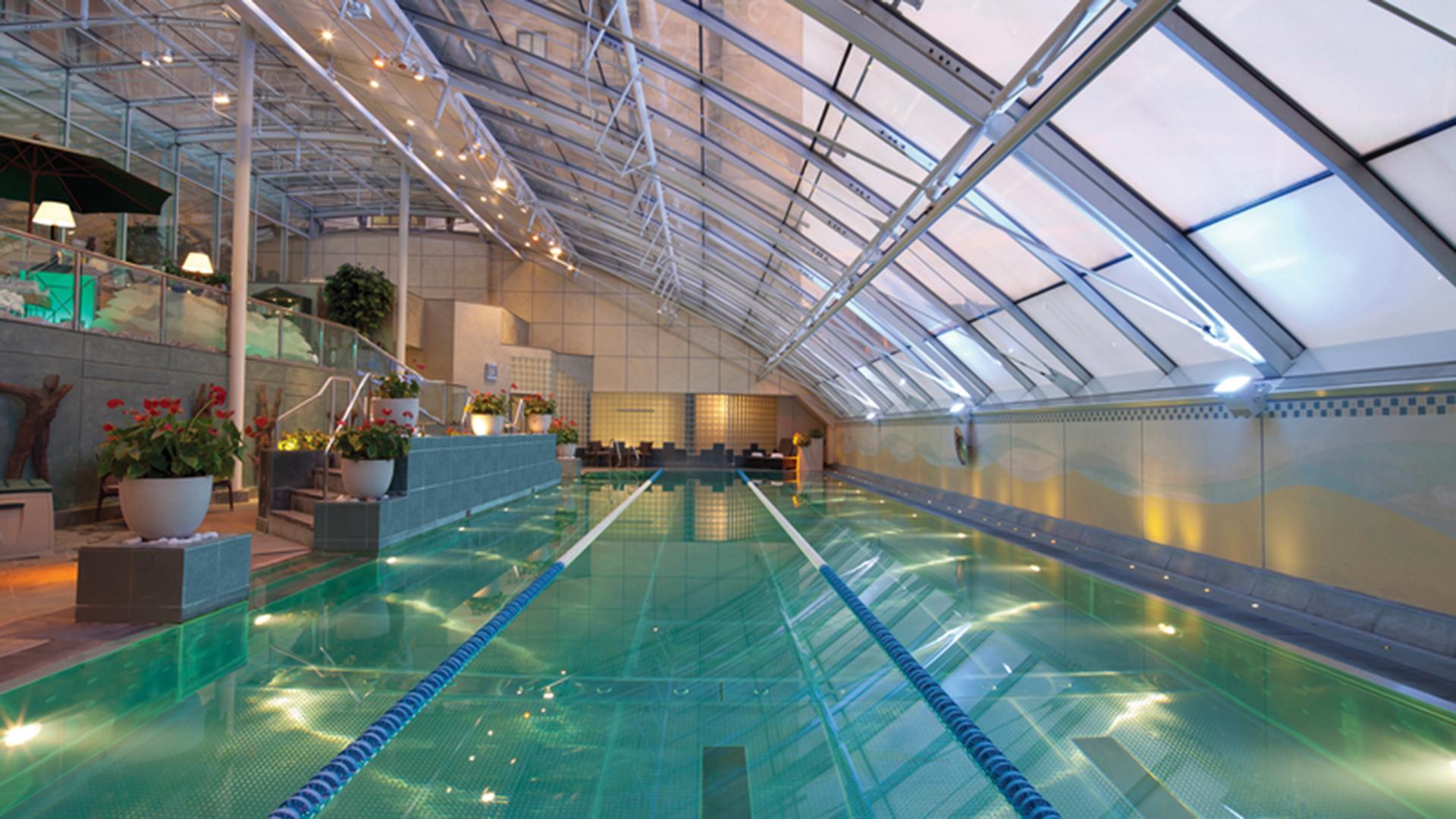 The jewel in the Jumeirah Carlton Tower health club's crown is a pool which glamorously stretches across the ninth floor. Rack up some laps before a trip to the jacuzzi, sauna or steam rooms. If you're feeling competitive, you can challenge your fellow guests to a race.
jumeirah.com Jumeirah Carlton Tower, Cadogan Place. SW1X 9PY
The Curtain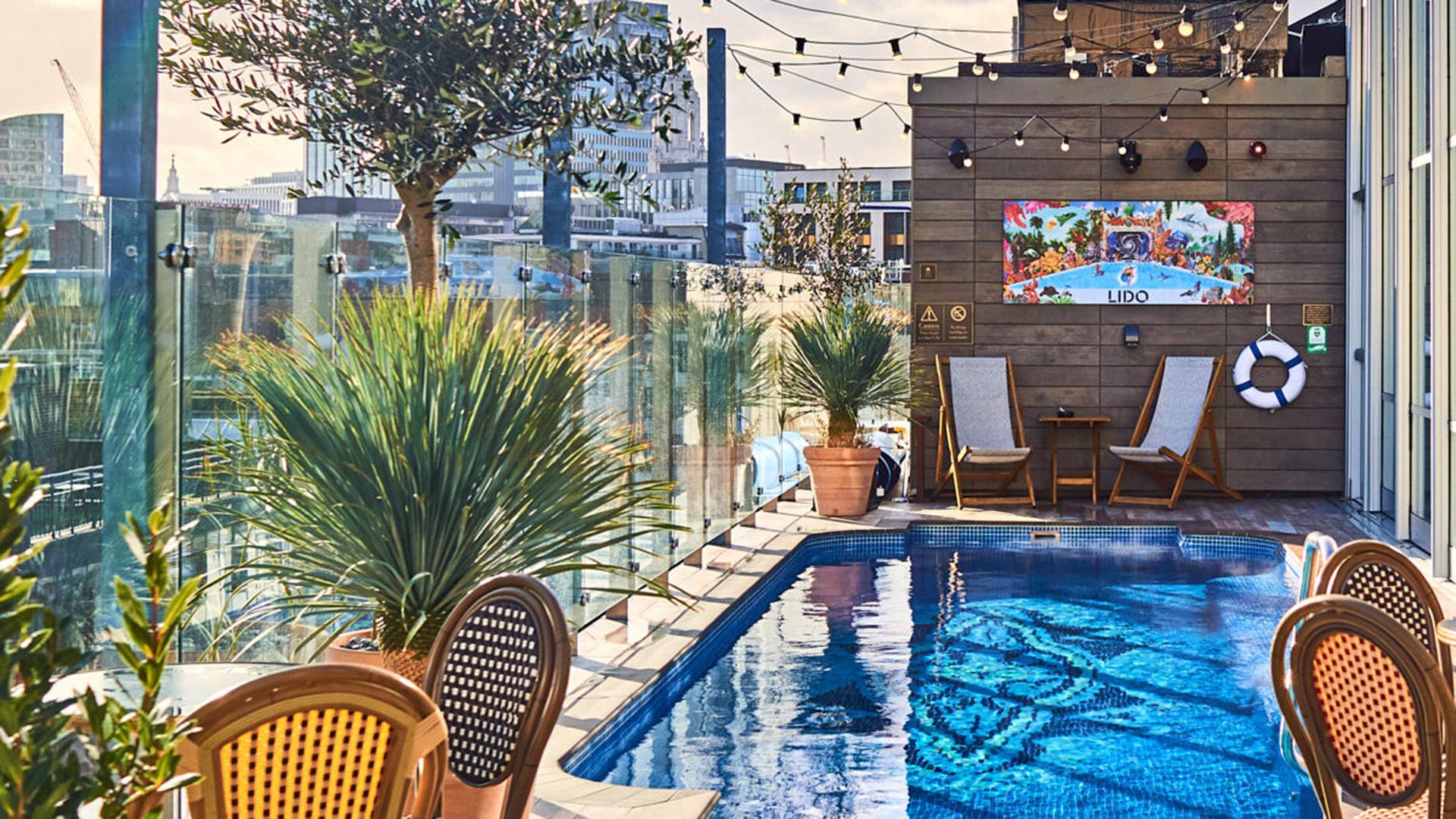 You can eat, swim, relax and repeat whatever the weather at The Curtain's lido-cum-restaurant because when the sun comes out, the Lido takes its top off! Coupled with a ringside view of London, there's little wonder it's our go-to Mediterranean vista short of a vista in the Med.
thecurtain.com 45 Curtain Rd, Hackney. EC2A 3PT
The Ned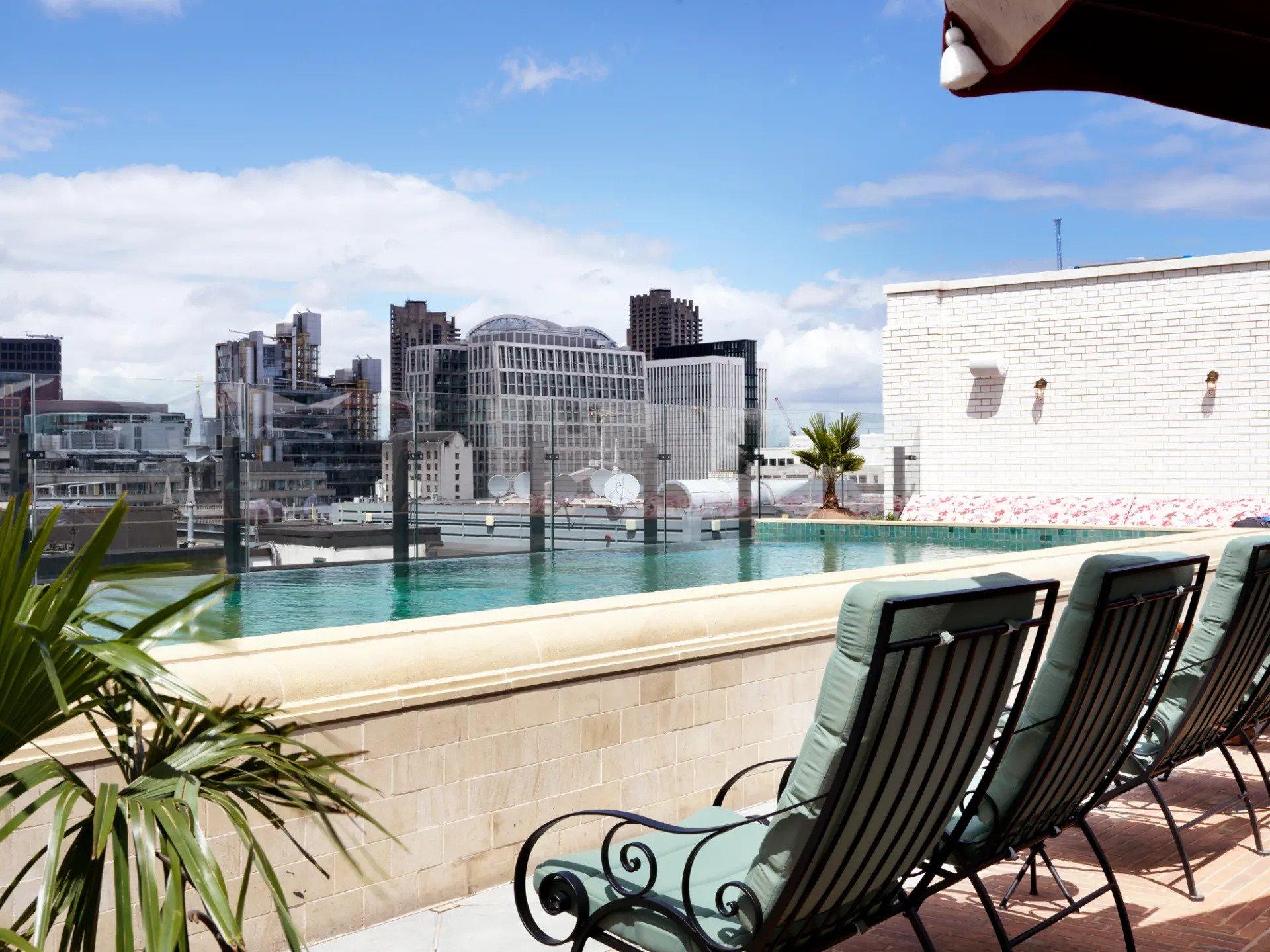 Boasting a 360° view of The Big Smoke and being impossibly close to St Paul's Cathedral, The Ned's Club is a must. On the top floor you'll find its heated pool and two converted domes with outdoor terraces for eating and drinking. Sign us up!
thened.com 27 Poultry. EC2R 8AJ
Shangri-La Hotel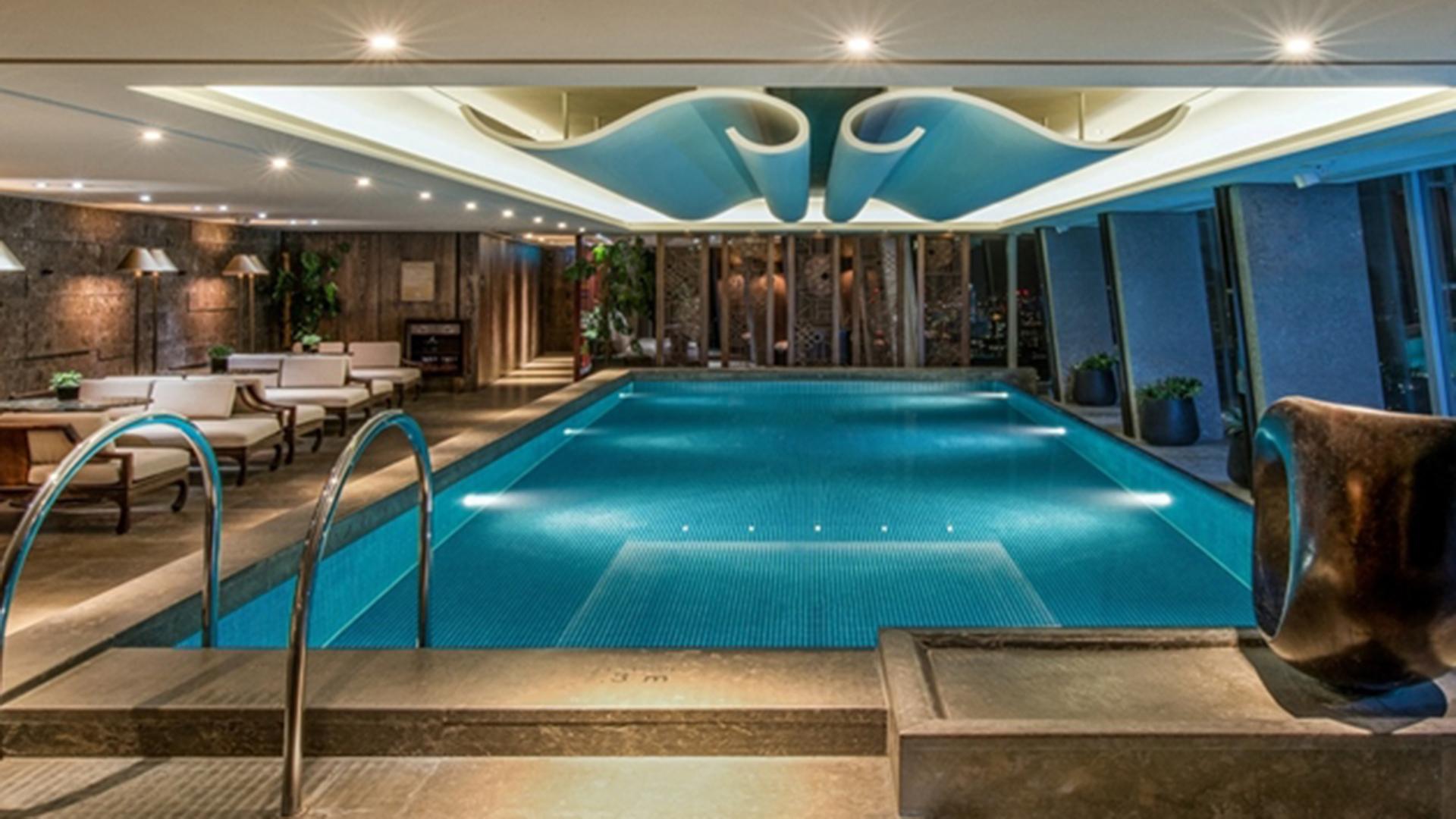 Look down on commuters safe in the knowledge that, 52 levels up The Shard, you're arguably closer to God. At this height the unwashed masses are merely ants. Glide (you simply don't swim when you're this elevated) over to the infinity-edge and smile, because if you've gotten here, you've made it.
shangri-la.com 52nd Floor, The Shard, 31 St Thomas St. SE1 9QU