The best thing about Valentine's Day this year is that you don't need to worry about booking a table anywhere.
Hey, you have to be able to find a few Pollyannas amongst all this mess, right?
So, use the money you would have spent on taxi fares, overpriced house champagne and bunches of roses on one of these Valentine's Day gift ideas instead.
If you are lucky enough to live with the one you love, then make the restaurant come to you.
And if you're pining from afar, our condolences. Maybe just eat the meal for two, anyway?
Fragrance: Creed

The House of Creed's Royal Oud and Royal Princess Oud are both seductive scents.
Royal Oud was inspired by the luxurious elements of a Persian palace – wood, leather, marble, and gold.
The result is an opulent fragrance – think silky sandalwood, Lebanese cedar and peppery angelica.
And that's before the precious oud underpinning it – one of the rarest and most revered of ingredients.
Royal Princess Oud also has the same captivating, rich foundation from the oud, but enjoys more floral and sweet carictersits – sparkling bergamot, vanilla and benzoin, patchouli and styrax.
They're both fit for royalty – fitting, really, given that Creed's first scent was made for King George III back in 1760.
Creed Royal Oud, £195 (50ml); Creed Royal Princess Oud, £155 (30ml); creedfragrances.co.uk
Bracelet: Carolina Bucci x Audemars Piguet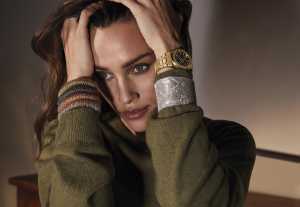 "Happy Valentine's, love. I got you a kiss."
It's not gonna cut it, is it?
Unless, that is, your kiss comes handmade by Carolina Bucci.
The jewellery designer's new K.I.S.S. collection is the latest in her collaboration with Audemars Piguet.
Bucci drew her inspiration from the balance spring of a watch – if you look closely, you can see the pieces are made from one long continuous spiral of gold.
The acronym actually stands for Keep It Super Simple – and with a gift of 18-carat gold jewellery as beautiful as this, you can't go far wrong.
Of course, if you also decide to buy her a frosted gold Audemars Piguet Royal Oak at the same time, she may be yours until the end of time.
For Carolina Bucci K.I.S.S and Audemars Piguet, email aphouse.london@audemarspiguet.com.
Scarf: Joshua Ellis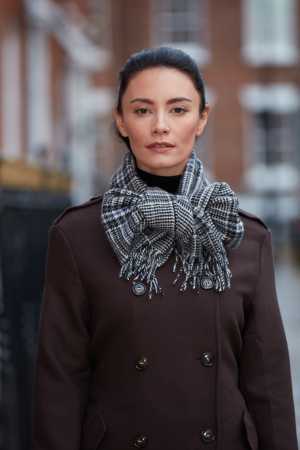 "Oh no – is that cashmere?" Said no one ever.
A cashmere scarf is always a good call – especially for this never-ending winter.
And cashmere doesn't come much finer than from Joshua Ellis, one of the oldest English makers of cashmere scarves.
Indeed, the brand has more than 250 years of experience in the game, so you're in safe hands.
The best thing about this particular Joshua Ellis cashmere scarf is that it's unisex, so you can definitely borrow it whenever you like. OK, whenever she'll let you.
Joshua Ellis tweed cashmere scarf in white, black and cobalt, £123.75; joshuaellis.com
Rémy Martin x Scarfes Bar x William Curley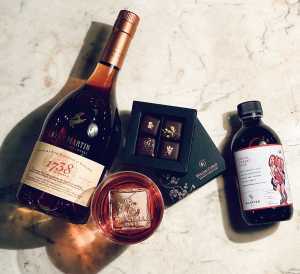 Chocolate for Valentine's Day is always a safe bet.
Cherry and pistachio marzipan plus spiced blanco de crillo chocolates made by William Curley are an even safer bet.
Finish them off with a Scarfe's Bar cocktail made in partnership with Rémy Martin, and you have a shoo-in.
This is the new winning home delivery box combination available from Shokunin House: you get a 300ml bottle cocktail created by Martin Siska of Scarfe's Bar and four tailor made chocolates by chocolatier William Curley to complement it.
The cocktail includes a cocoa nibs infusion of Rémy Martin 1738 and cherry – it's a Black Forest Gateau in a glass.
The price for this for two people is £34, purchased directly online.
Necklace: Graff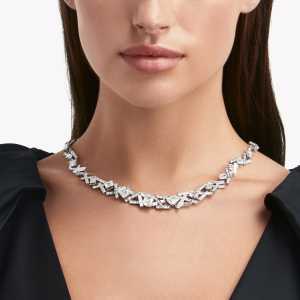 For more than 60 years, Graff has been strictly £POA.
The only way to get your hands on the best diamond jewellery in the world was to head to one of Graff's salons and see it in person.
But now, Graff has launched its first e-commerce site, meaning you can now order directly online. Some of the items even tell you the price.
Diamonds may be forever, but it's nice to see the most traditional companies moving with the times.
And don't worry – not all prices are in six figures. (But this one is. Sorry.)
Graff Threads Diamond High Jewellery Necklace in white gold, £590,000; graff.com
Sparking wine: Bolney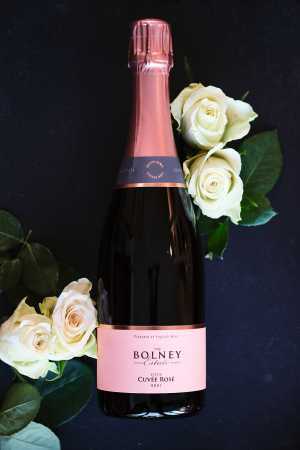 Elegant, delicate, sparkling – the Bolney Wine Estate's Cuvée Rosé certainly isn't a bad metaphor for the one you love. It also boasts a "bright fresh finish and lovely length". Say no more.
You can even add a personal touch with an engraved message on the bottle.
Bolney Wine Estate is also hosting virtual wine tastings and where its experts will guide you and yours through its award-winning wines. Bolney can also create a bespoke package to include any of its wines and offer wine and food pairing tasting packages with cheese and chocolate selections.
Bolney Cuvée Rosé 2018, £29; bolneywineestate.com
Dinner for two: Simon Rogan At Home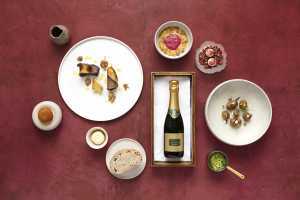 If you're anything like us, you're sick to death of home cooking. So leave it up to an expert instead. In this case, multi-Michelin star winning Simon Rogan of L'Enclume fame.
The Rogan at Home Valentine's experience is created in the Cumbrian village of Cartmel.
It begins with smoked salmon and cream cheese gougères, before a starter of confit heritage potato with champagne and oyster sauce.
Dexter beef and caramelised artichoke with roast mushroom and thyme is then followed by baked meadowsweet rice pudding for dessert.
Passionfruit and white chocolate petit fours round off the experience.
It includes a bottle of Exton Park, Brut NV, English Sparkling Rose – but an addition of paired wines is also available.
Delivered on 12, 13 or 14 Feb, £95 per person; simonroganathome.co.uk
Engagement ring: Harry Winston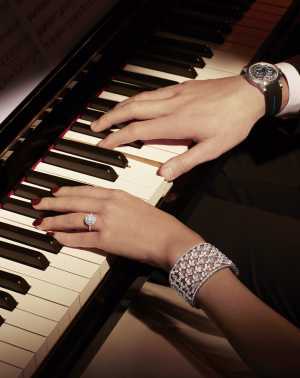 Harry Winston has declared 2021 the 'Year of Love'. (Definitely preferable to the 2020 version – Year of [insert preferred expletives here].)
Indeed its new campaign is aptly titled "Love is…" – and explores the various meanings of love.
If a marriage proposal is on the cards, you'll definitely be increasing your odds with a ring that comes in a dark blue HW box. Especially if it's The One Double Halo engagement ring.
This new design from Harry Winston features a round brilliant centre stone embraced by two rows of micropavé diamonds.
Each diamond is selected, graded and hand-set to complement one another and enhance the beauty of the piece. If she doesn't say 'yes' with this, then give up and move on.
Harry Winston The One Double Halo engagement ring, £POA; harrywinston.com
Handbag: Burberry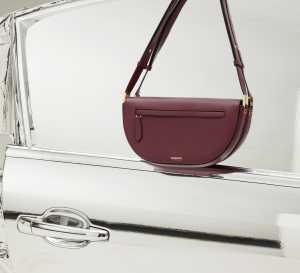 If this writer's other half is any indication of the wider female population, you may consider swapping the phrase 'It's the thought that counts' to 'Handbags speak louder than words'.
To that end, Burberry's Olympia bag – sculpted in Italy and boasting sleek gold-plated hardware – might just be the perfect way to say "Thanks for putting up with me".
Burberry Small Leather Olympia Bag, £1,350; burberry.com
Flowers: Serenata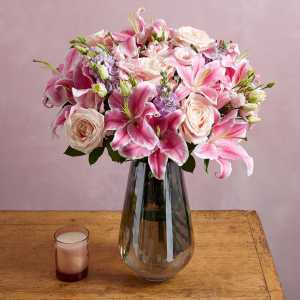 OK, a dozen red roses is a little clichéd, right?
So how about a bouquet inspired by Netlfix's latest smash hit, Bridgerton?
Perfect for any aspiring Duchess of Hastings, this Lady Daphne arrangement from Serenata Flowers has been inspired by the Regency period.
It's loaded with sweet pink lilies, beautiful lisianthus and luxurious avalanche roses.
Delicate lavender stocks, reminiscent of a romantic promenade, complete this regal arrangement.
Serenata Flowers offers free next day delivery until 10pm across the UK, serenataflowers.com
Cocktail accessories: Absolut Elyx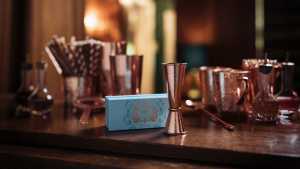 Your other half may raise an eyebrow if you explain that you've bought them a jigger for Valentine's Day.
But hey, if you need bar-quality cocktails for the home, then you're going to want this essential piece of equipment.
There's nothing like seeing off the evening with a dirty martini.
The double-sided tool allows for the speedy and accurate measurement of ingredients to create perfect, balanced drinks.
Of course, the balance element does rather rely on you still being able to focus on the measuring line.
Absolut Elyx Copper Jigger £18, absolutelyxboutique.com