Not many people will look back on 2020 with much fondness – unless you own a hand sanitiser business, in which case, can we come stay on your private island this summer? 
However we have all learned to treasure the importance of family: whether we're locked down under one roof or Zooming from afar. (Especially Zooming from afar.) 
To celebrate Father's Day, we've rounded up a selection of gifts that will make the old man feel young again. 
Be warned: they're so good, you'll want them for yourself.
Bennett Winch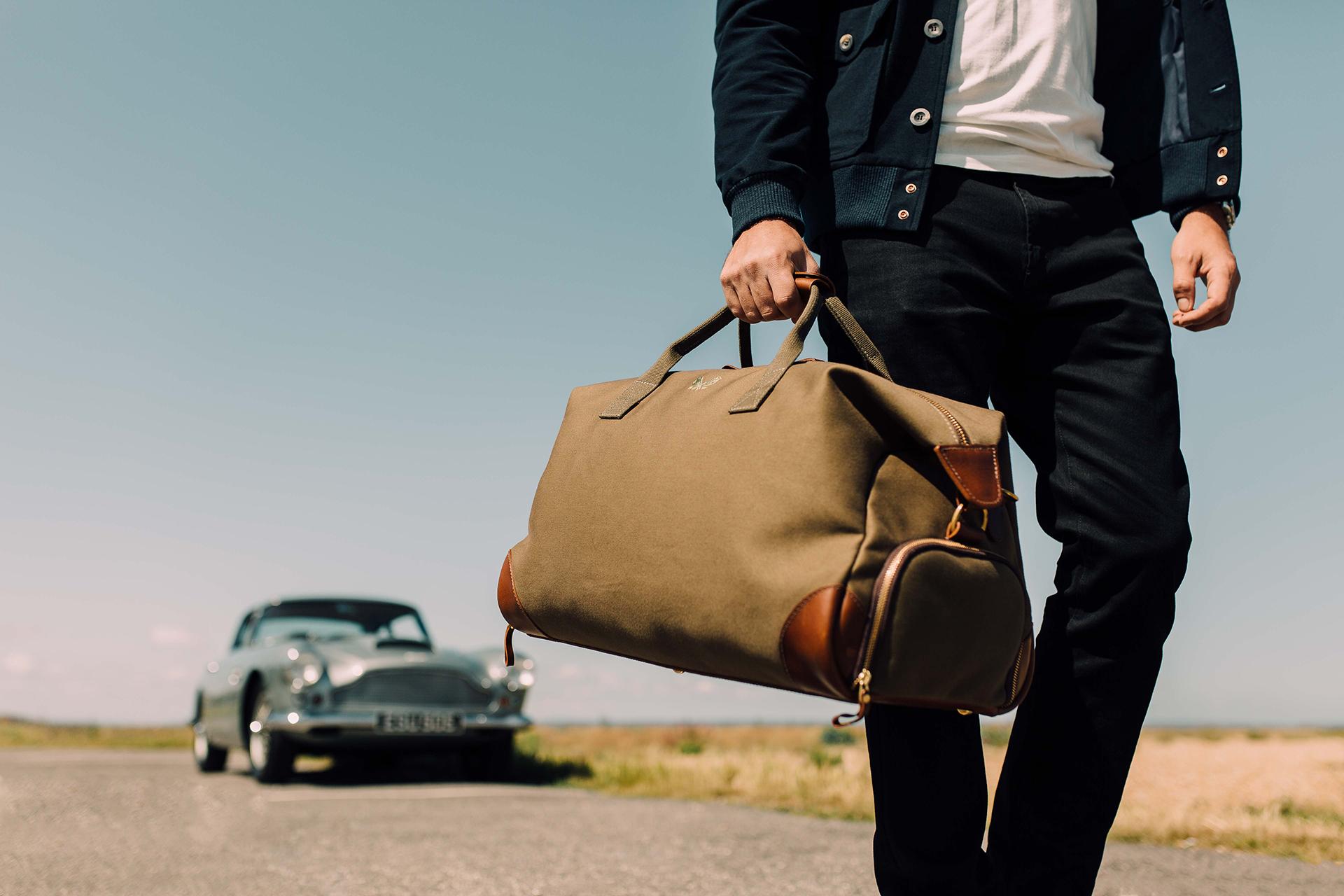 Let's face it: the long weekend is the most holiday we're having for the foreseeable. So there's no excuse for not doing one in style. Enter Bennett Winch and its signature Weekender: perfect for a few nights away, whether work or play. Hooray!
The interior has a series of pockets and compartments, including two waterproof ones to store shoes, gym gear, or anything else you don't want stinking up the rest of your swag. There's also a padded laptop sleeve to ensure the only risk to your computer is your internet history. Now, off to the seaside!
£575; Bennett Winch
Mount Gay Honey Old Fashioned cocktail kit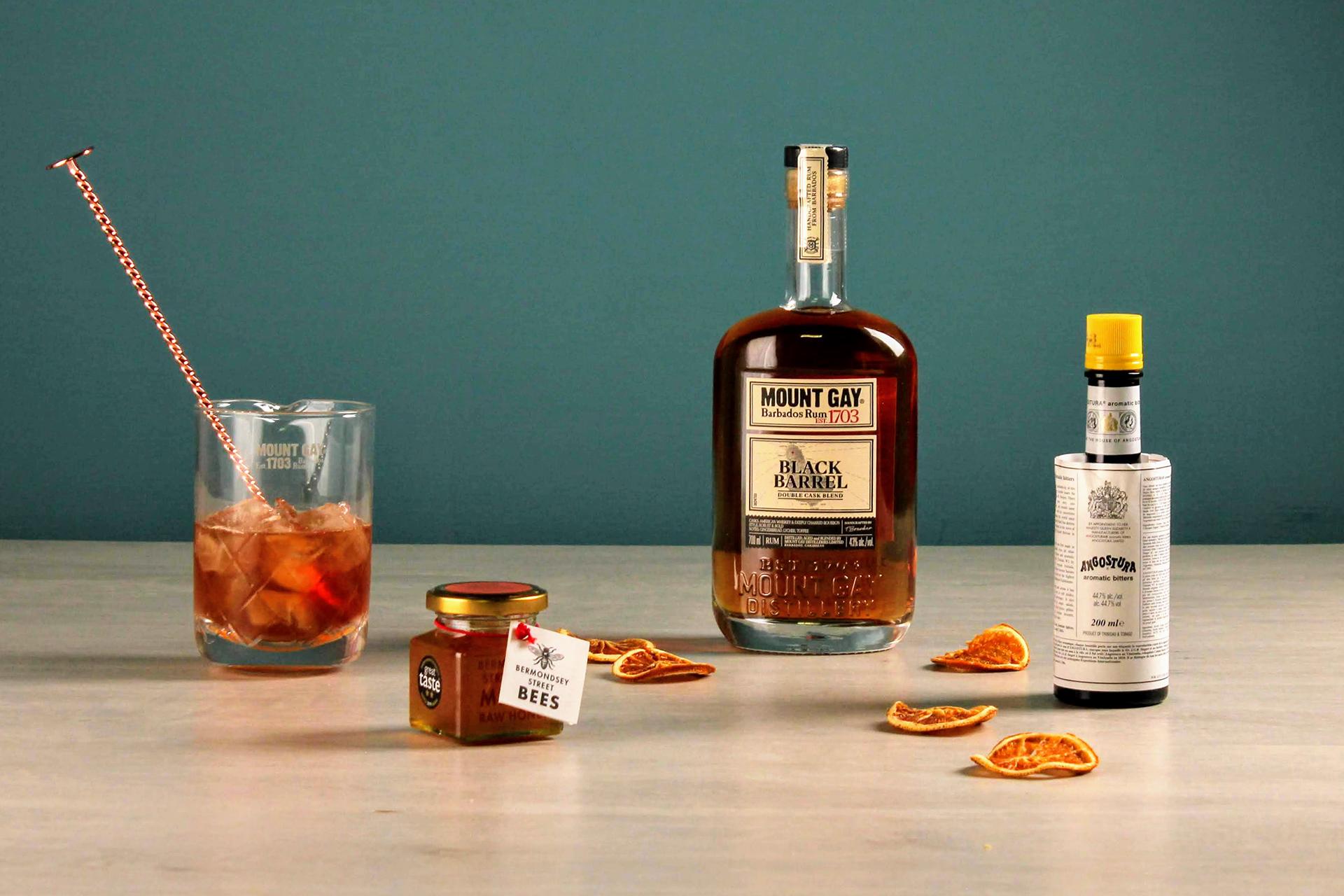 What could be better than an Old Fashioned for the old man? Er, a new Old Fashioned…
This is a contemporary take on a classic cocktail: replacing the traditional whisky for Mount Gay Black Barrel Double Cask Blend Rum takes an Old Fashioned to the next level.
This limited edition luxury cocktail kit comes complete with Mount Gay cocktail mixing glass and spoon, too.
£59.99, boroughbox.com
Creed Aventus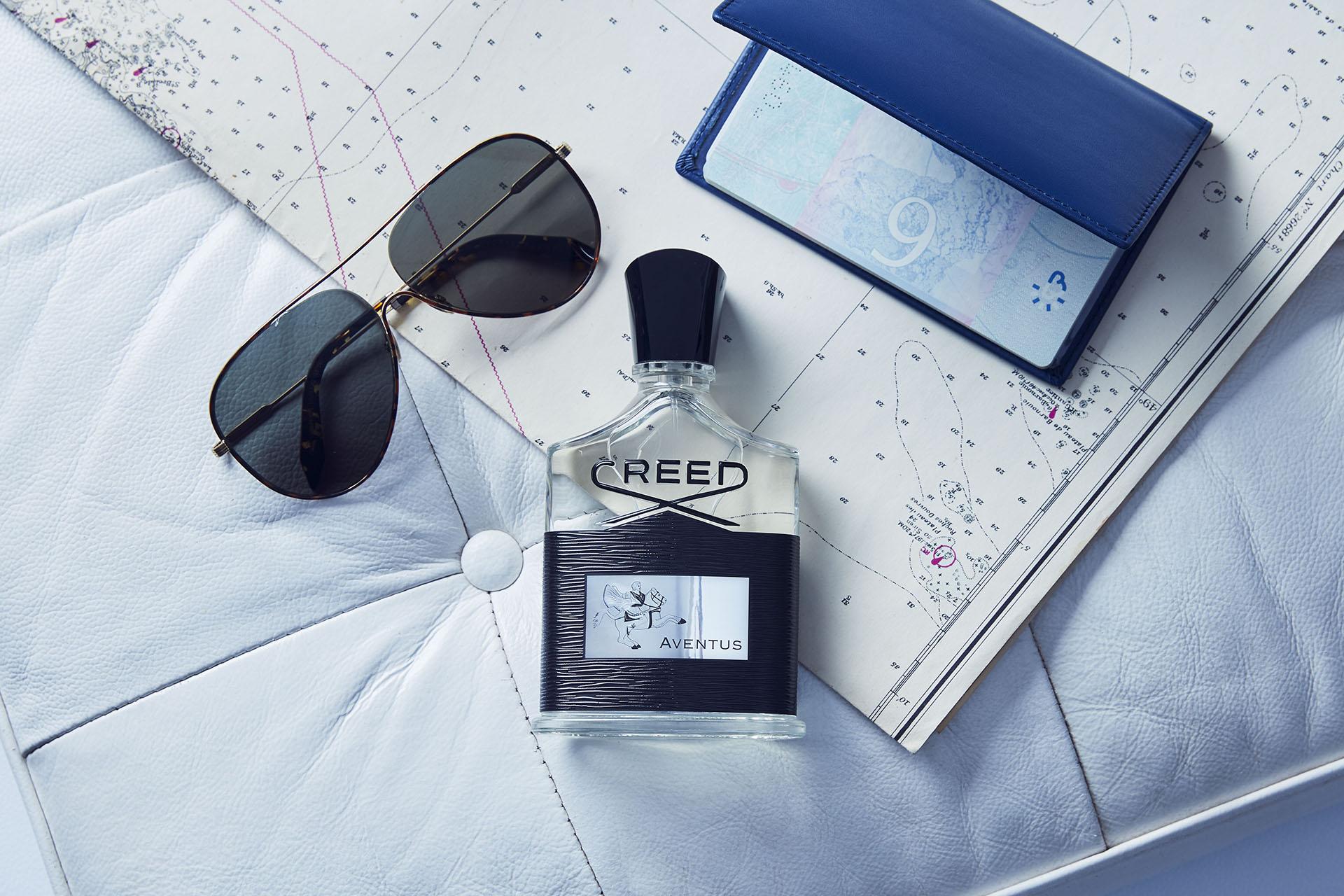 Get your dad a gift even older than he is – The House of Creed has been helping men smell good since 1760. Aventus itself is a little younger: the scent was released in 2010 to celebrate The House of Creed's 250th anniversary.
Quickly establishing itself as a modern classic, Aventus proved to be the best-selling scent in the entire history of Creed. If you don't know why, now's the time to find out. Your mum will thank you. (Because you're buying it for your dad. Don't get weird.)
£265; Creed Fragrances
6 O'Clock: Brunel Gin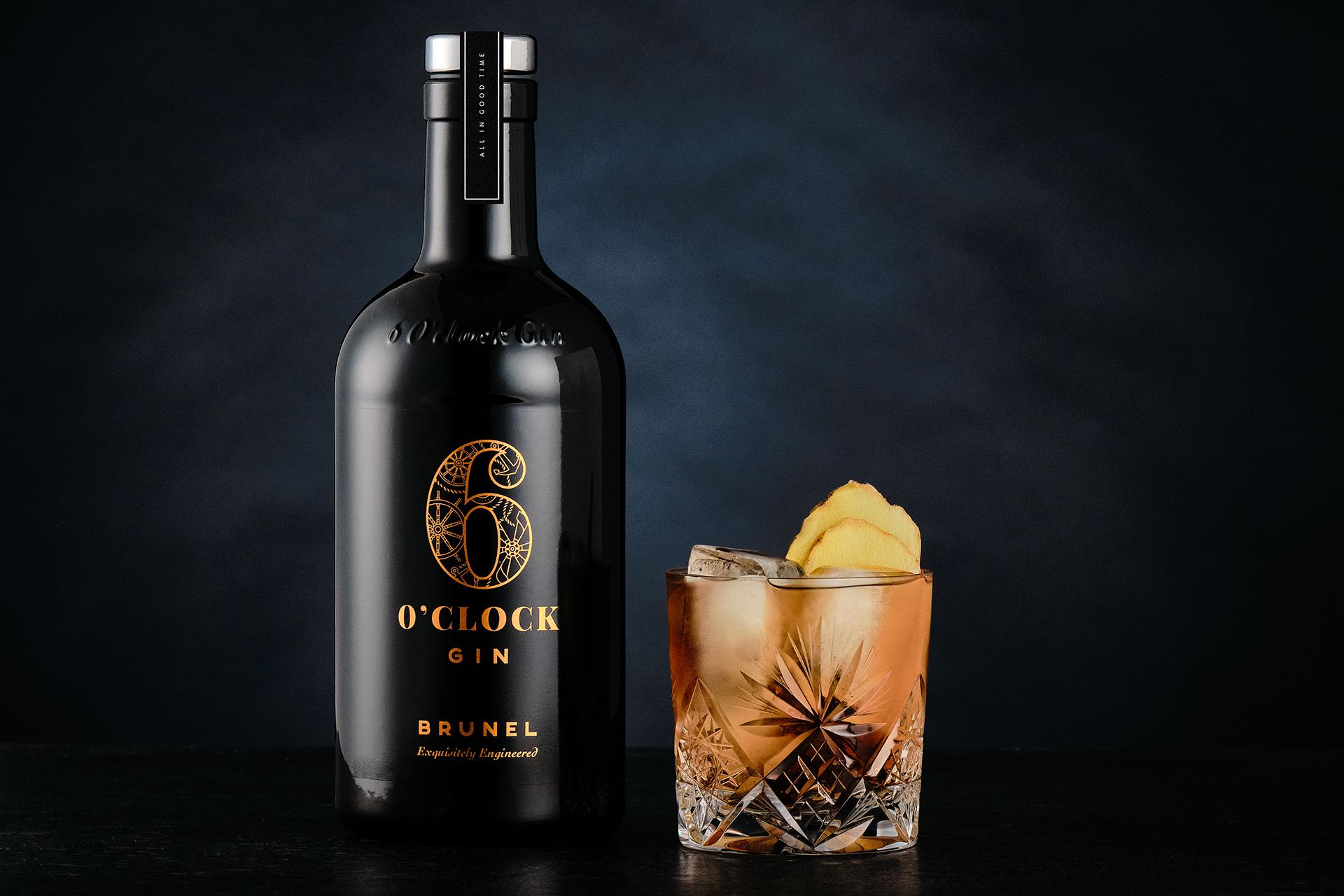 You know the expression, 'it's five o'clock somewhere'? Go one better with a bottle of 6 O'Clock gin.
The Bristol-based distillery celebrates its tenth anniversary this year.
Toast the occasion – and your pops – with its Brunel Gin, a tribute to the great British engineer Isambard Kingdom Brunel, a man whose achievements lived up to his name. (OK, you better toast him, too.)
Handsomely presented in a black and copper bottle, Brunel Gin is an 'export strength' London Dry, which has picked up multiple awards; old Isambard Kingdom would be proud.
Added bonus: any father who receives a bottle of Brunel Gin will enjoy an exclusive gin masterclass inspired by the engineer and a charity donation to the SS Great Britain Trust. Good gin for a good cause!
£43 for 70cl bottle; 6 O'Clock Gin
King C Gillette Grooming Range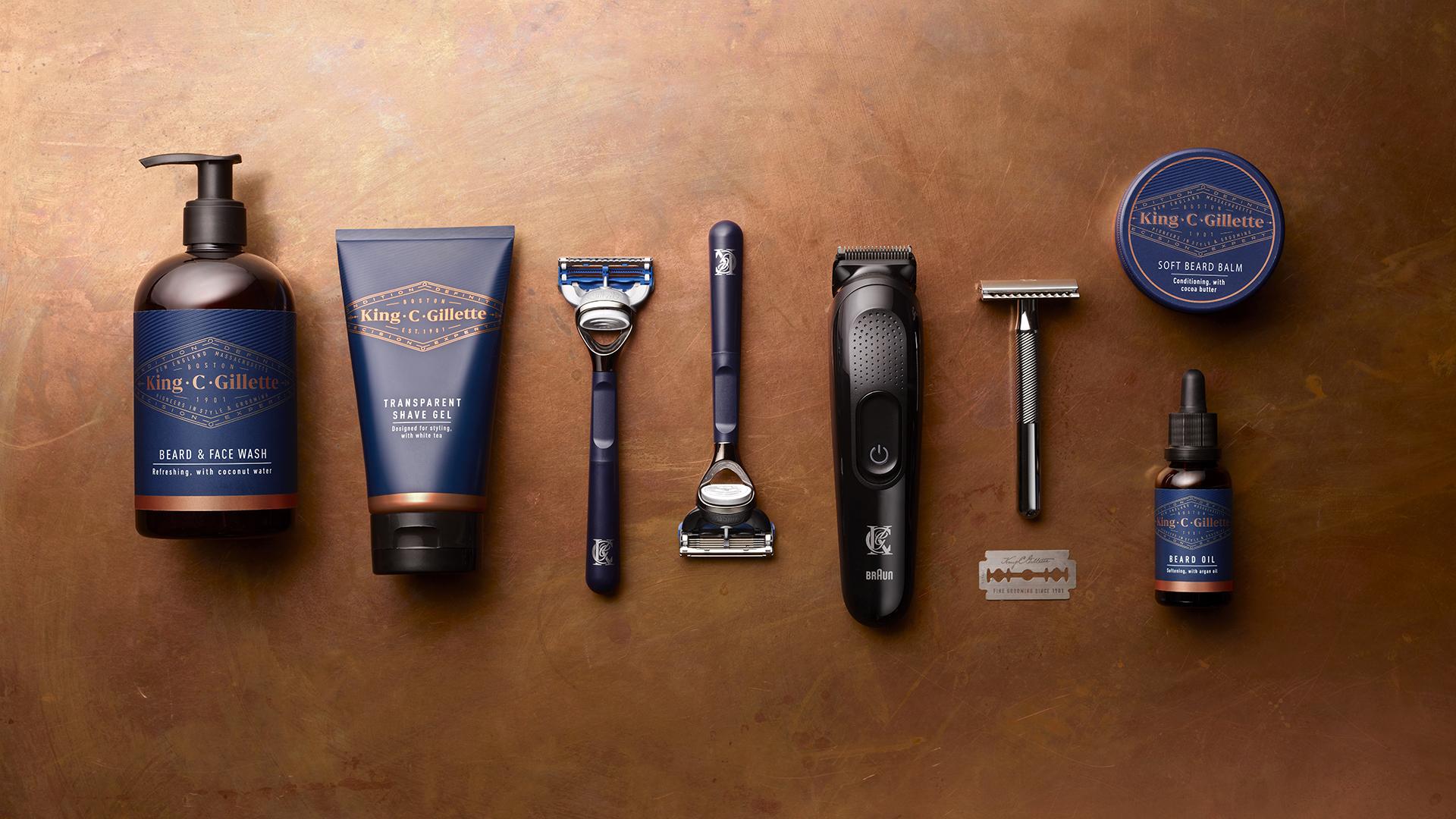 Come at the king, you best not miss – and that's especially true when the king is a razor blade. Indeed, the King C Gillette grooming range (named after the brand's founder) consists of eight separate products, some of which are safer to miss than others.
We're talking:
Double Edge Safety Razor and blade refills
Neck Razor – designed for sensitive skin to shave neck and cheeks
Shave and Edging Razor – with five blades and trimmer for edging
Transparent Shave Gel – designed for easy styling, infused with white tea
Beard Trimmer – cordless with three interchangeable combs, for all beard styles
Beard & Face Wash (350ml) – refreshing cleanser infused with coconut water
Soft Beard Balm (100ml) – conditioning balm with cocoa butter
Beard Oil (30ml) – with argan oil to soften facial hair
Treat that facial fuzz like royalty. French royalty. It's time for a trim, votre Majesté.  
POI; King C Gillette 
Delicat x Rémy Martin Hampers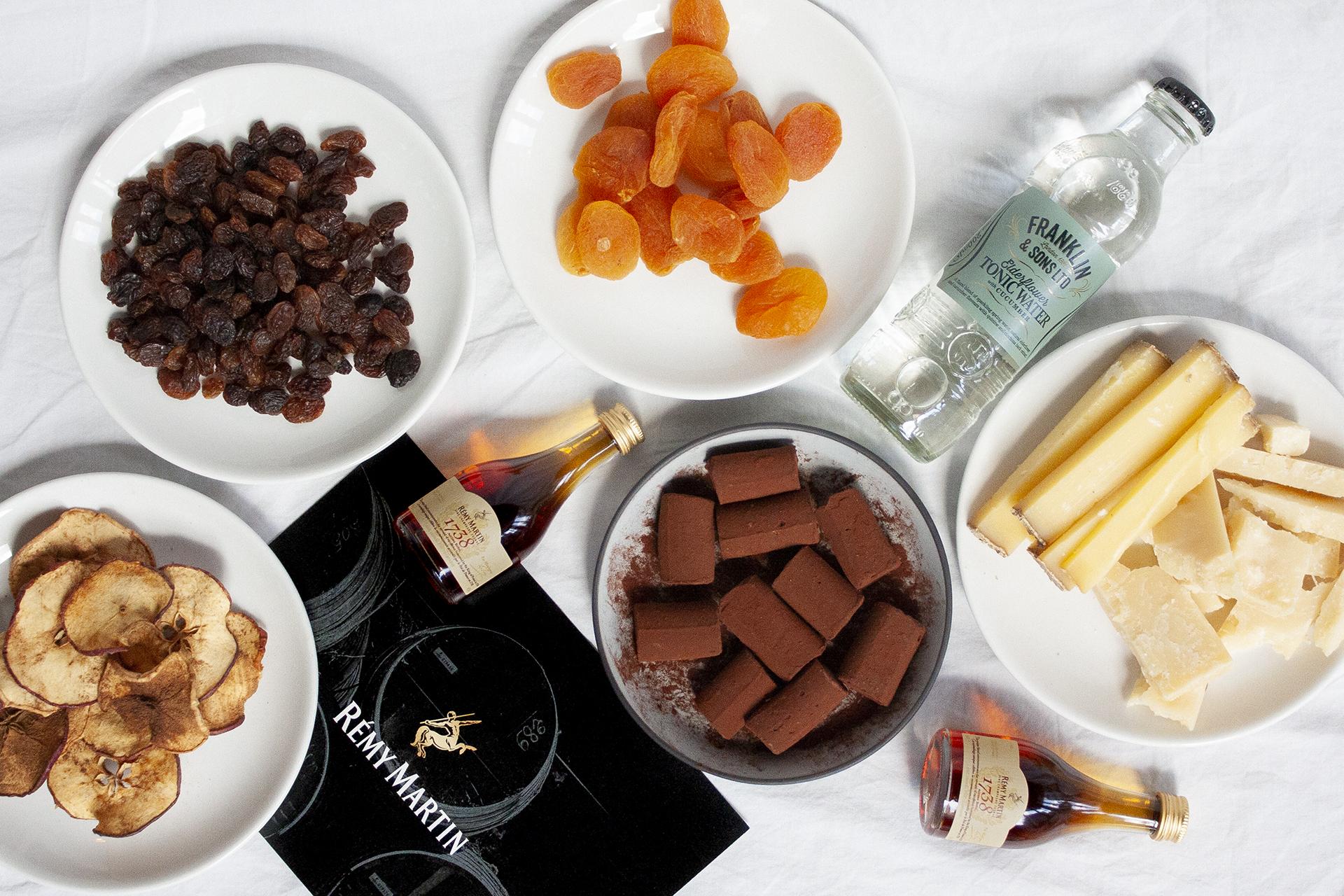 Whether your dad is a cognac aficionado or a pie and pint man, he's sure to be impressed by Delicat's Rémy Martin hampers.
The Rémy Martin Discovery Hamper (£26.30) includes two Rémy Martin 1738 5cl mini bottles and a mixture of chocolate truffles, dried fruit and artisanal cheese.
Meanwhile the Mixology Hamper (£32.85) upgrades him to four Rémy Martin 1738 5cl minis and an XO 5cl mini for afters – plus all the extras he'll need to make some serious quarantinis.
There's a third and final option: Rémy Martin has teamed up with Delicat & Sons for a special Father's Day dinner cook-along on Saturday 21 June at 6.30pm.
See more at: bbot.menu
Vilebrequin Father & Son Collection 2020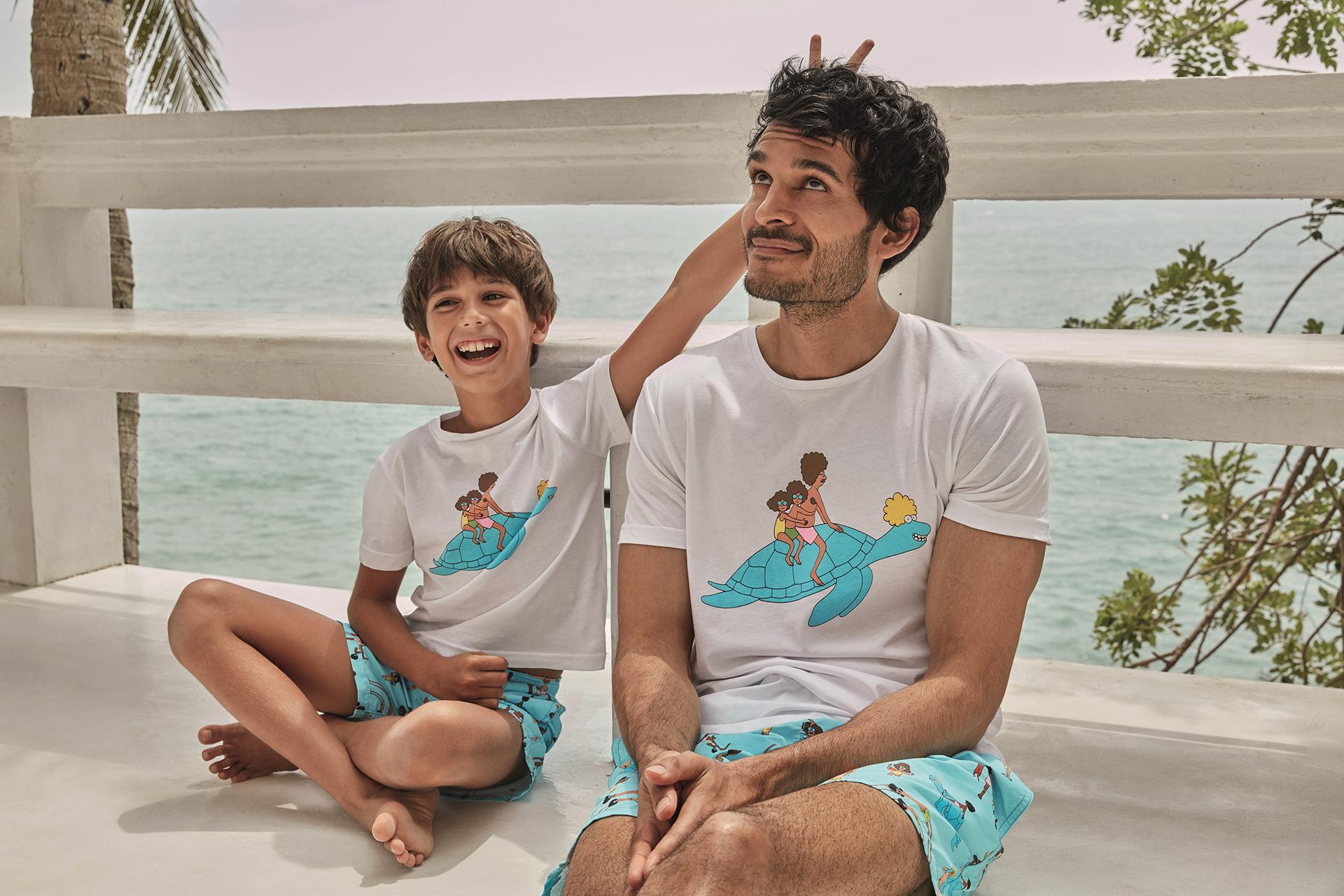 French clothing brand Vilebrequin was launched in St Tropez in 1971. Nearly half a century later and the best way to bottle that Riviera bonhomie is through the brand's Father & Son Collection 2020.
Illustrated by French artists Mrzyk & Moriceau, the range offers some quite delightful designs for you and the old man / little fella / all three generations at once. The turtle has an afro! Consider us sold.
£210 Father's / £105 Son's; Vilebrequin
The Macallan Estate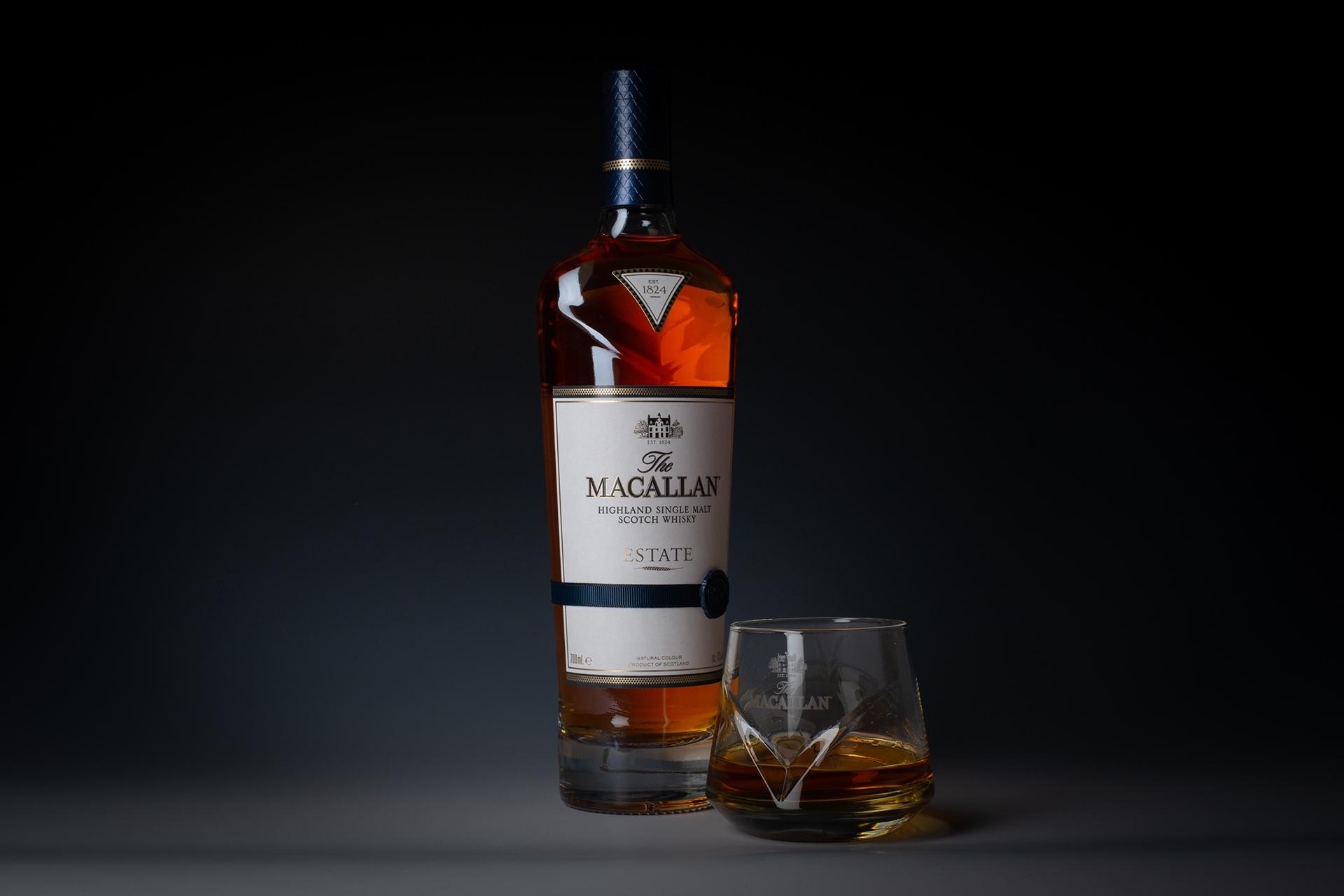 One man can never have enough whisky. But any self-respecting whisky connoisseur must have at least one bottle of The Macallan in their collection. And if they're lucky, it's a bottle of The Macallan Estate.
Distilled with barley grown at Macallan's iconic Easter Elchies home, Estate pays tribute to its heritage – from humble beginnings in 1824 to the technologically advanced $140m distillery opened last year.
Indeed, this new release only came out in 2019 as part of a celebration of The Macallan's flashy new HQ, which may or may not be situated within a hollowed out volcano and come equipped with laser guns.
The Macallan Estate is matured exclusively in sherry seasoned oak and is distilled once a year in a single week. It's presented in an impressive gift box featuring an inlay of hand-cut slate inspired by the landscape of Speyside.
£195; Whisky Exchange
DS & Durga Italian Citrus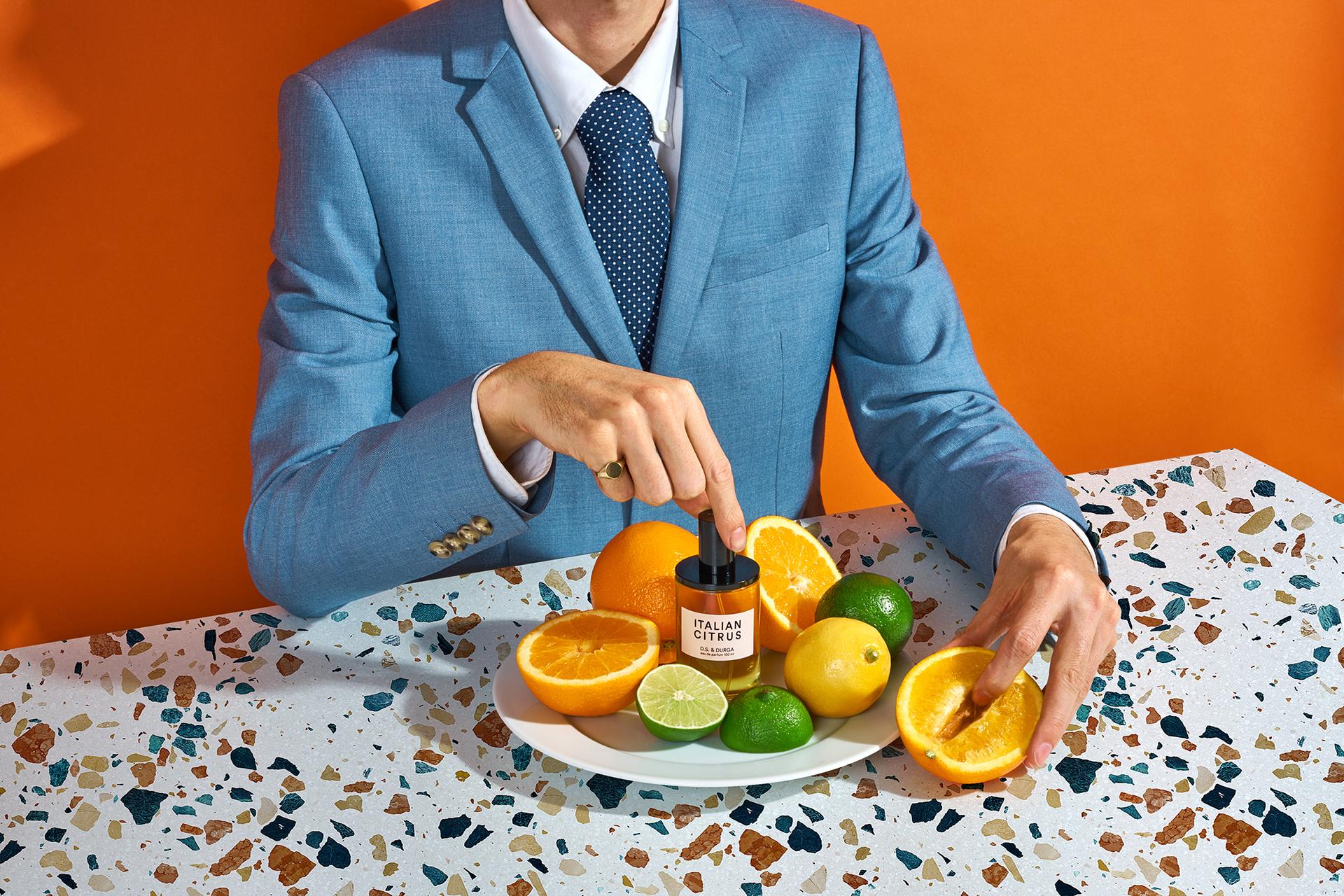 DS & Durga might sound like the latest Balearic DJs to top the charts with an autotuned banger called something like "Summer of Love" (ft Kelly Rowland) but in fact the duo hail from Brooklyn and deal in perfumes.
Italian Citrus is made up of coastal Italian citrus rinds: chinotto, blood orange, cold-pressed lemon and green mandarin, along with ambrette seed and clean musk. No pop starlets, mind you. Except the ones you'll be attracting because you smell so damn good.
£220 / 100ml DS & Durga
Isle of Harris Gin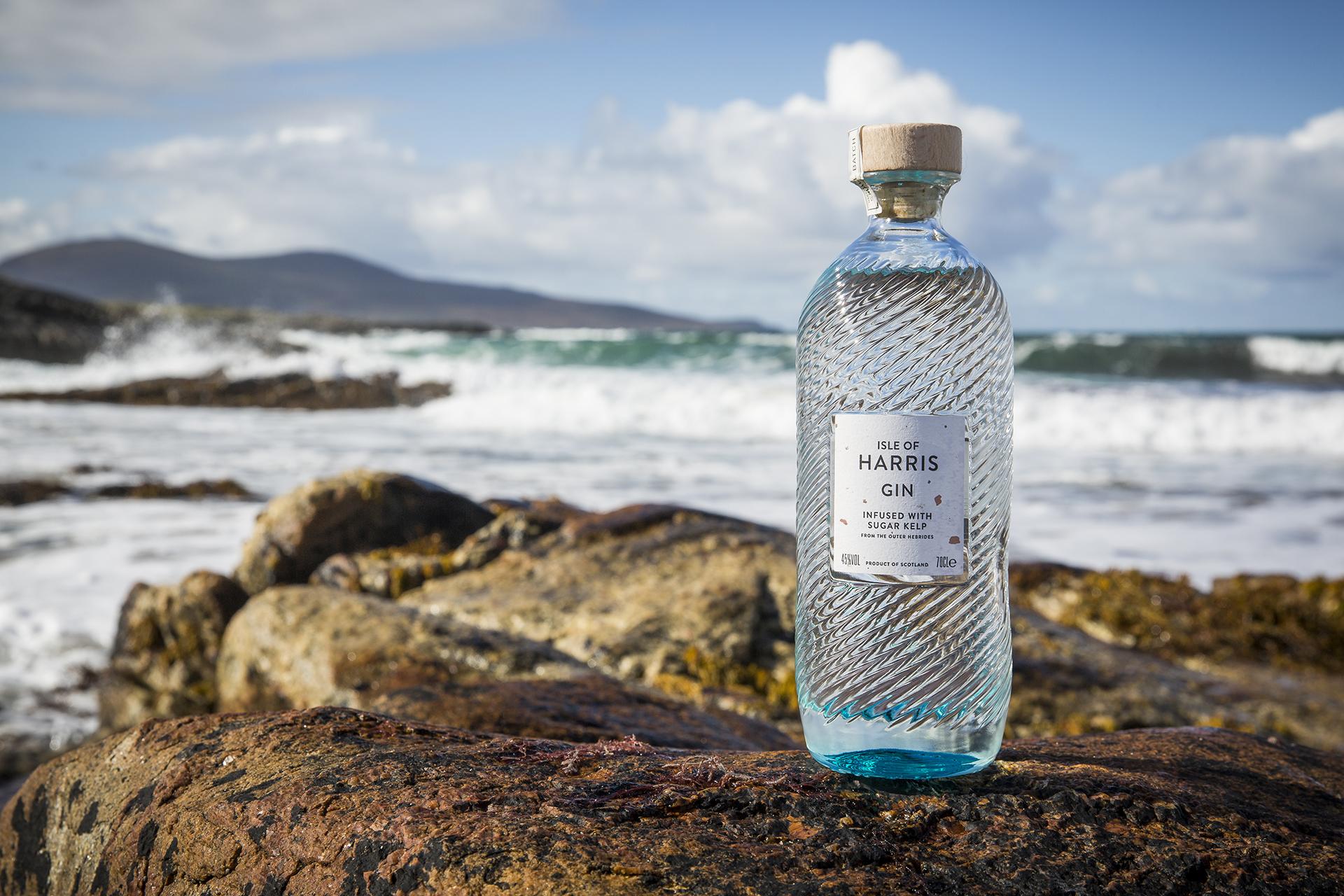 Harris may be most famous for its eponymous tweed, but perhaps not for much longer. If you've ever tasted Isle of Harris Gin, you'll know why.
Made in the village of Tarbert, the award-winning spirit is distilled in a small copper gin still known as 'The Dottach', before being bottled and sealed by hand.
The inclusion of local, hand-harvested sugar kelp is a unique addition that nods to the island's deep connections to the sea. This is added to eight other carefully chosen botanicals that result in a subtle and wonderfully balanced gin.
The bottle itself is one of the most stylish you'll find in any bar – and will make the perfect addition to your dad's.
£37; harrisdistillery.com
Noble Macmillan Backgammon Set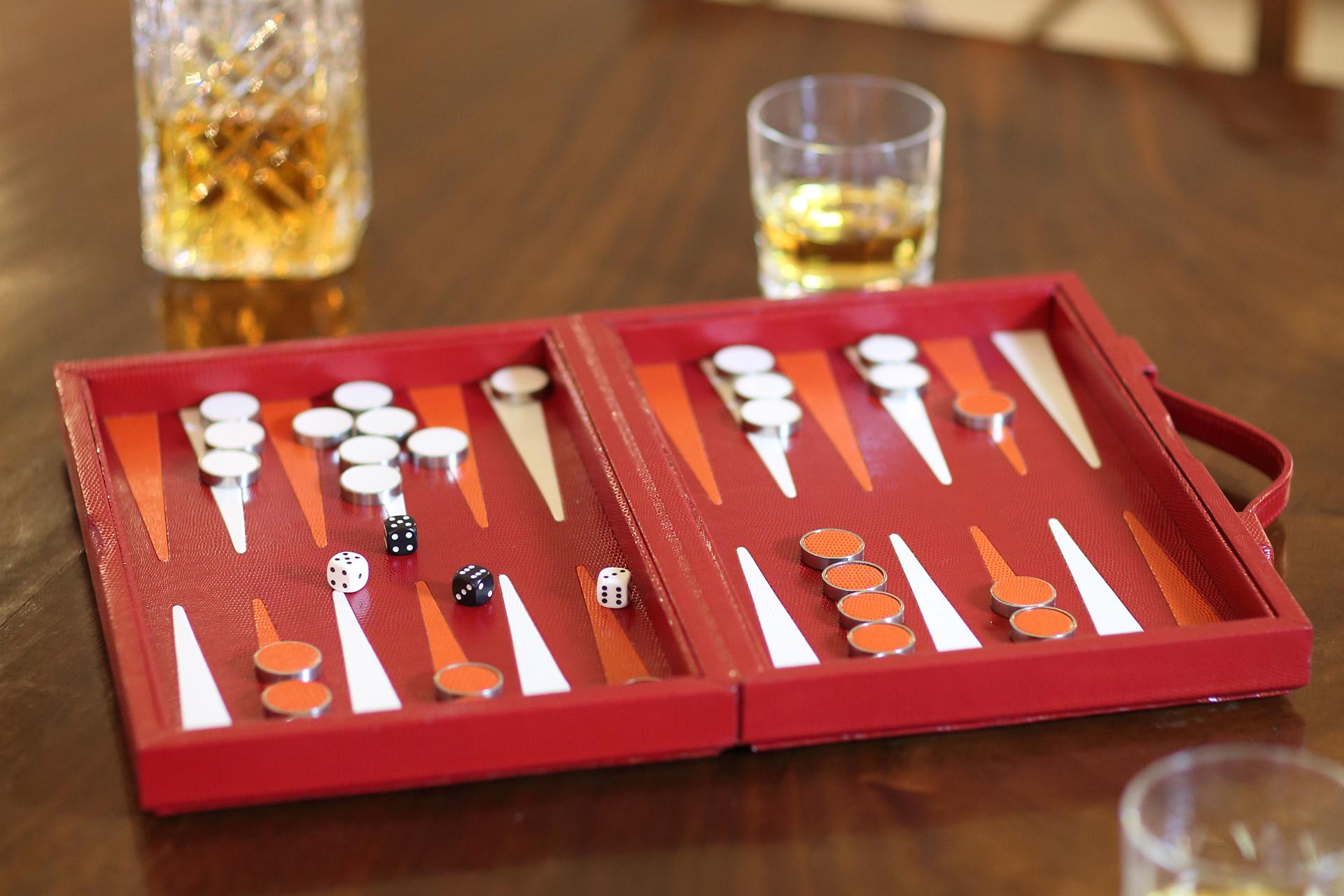 Here at Square Mile we're big fans of backgammon, and board games in general. Check out our roundup of some of the silliest.
This luxury backgammon board from Noble Macmillan will provide hours of father-and-son bonding experience that can also turn you a tidy profit if you're willing to cheat.
"Hey, dad, behind you!" "What?" "Ah, nothing. Oh look: double six."
£499; Noble Macmillan
Acqua di Parma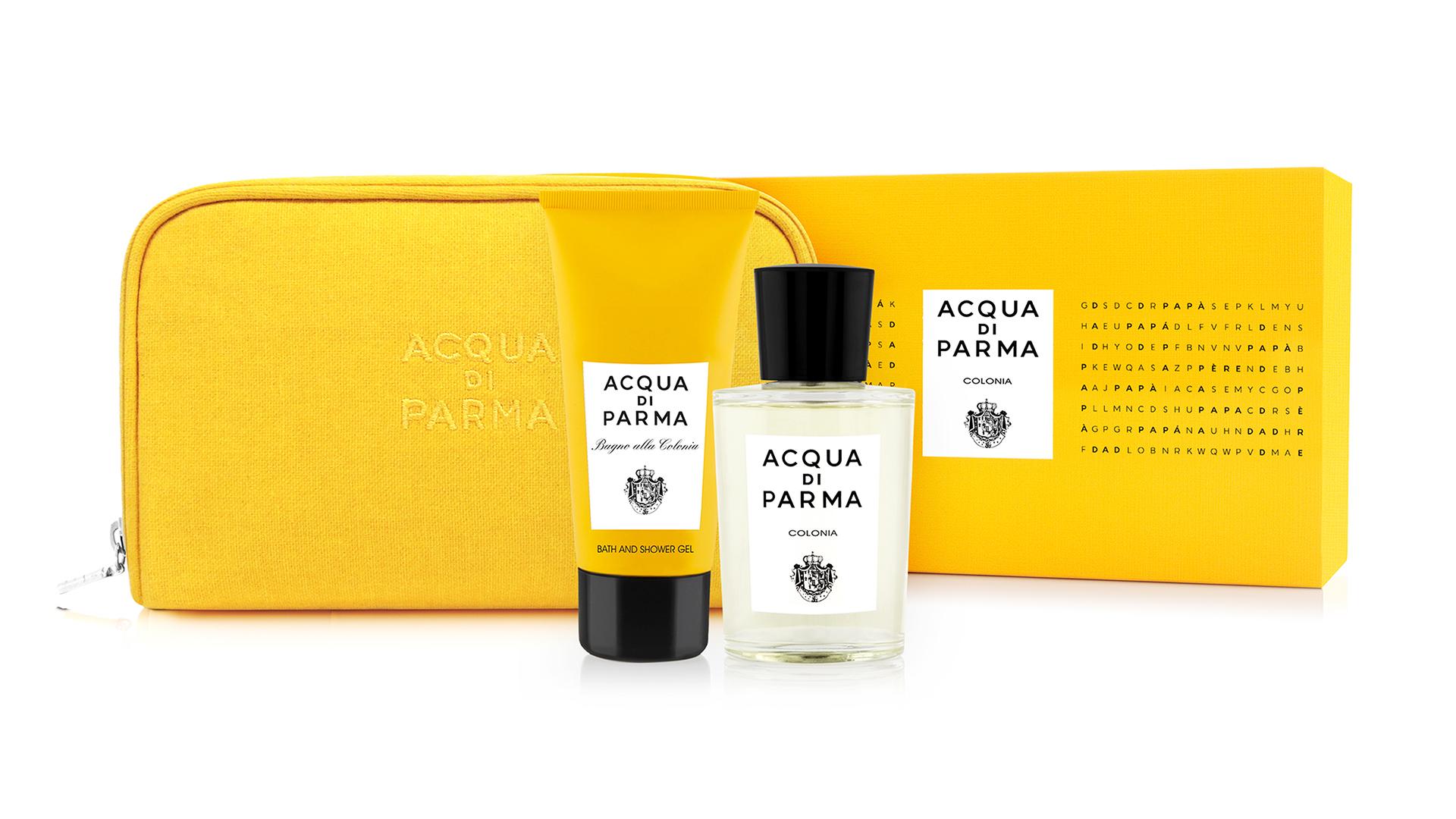 Like Italy? Of course you do. Like ham? Absolutely! What about water? Sure, it's OK.
Combine the three and you have Acqua di Parma, which isn't a packet of prosciutto in a puddle but one of the most sophisticated fragrances around.
The new gift set was created especially for Father's Day and includes Colonia in the brand's famous 100ml Art Deco bottle, and Colonia Shower Gel in a 75ml tube. Plus the yellow box will add a bit of sunshine to the house.
£110; John Lewis
Siren's Soundwave IPA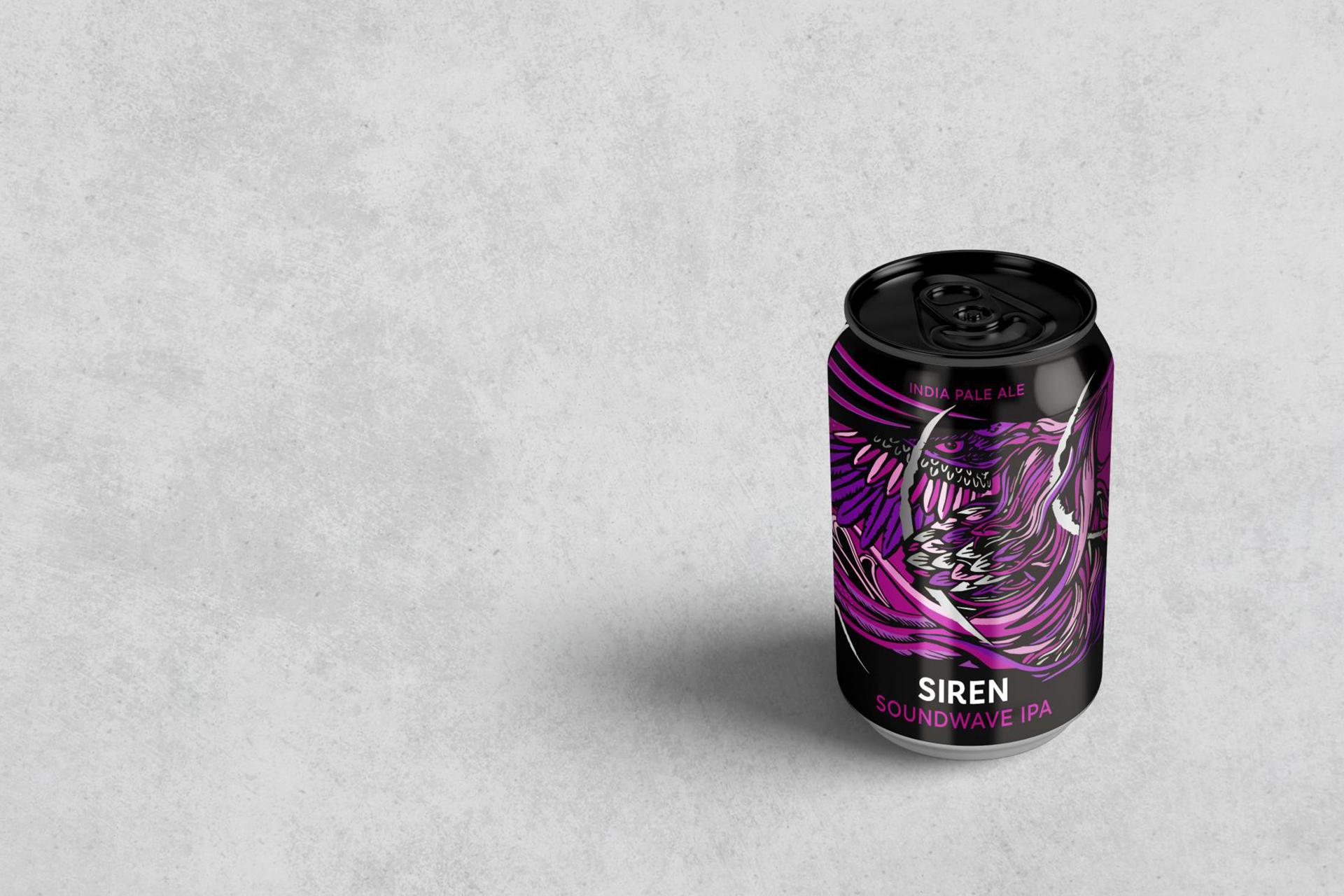 Award-winning Berkshire brewery Siren has put together a fine Father's Day selection box.
Treat your beer-loving dad with some world-class beers to suit all tastes, from Session Pale Ales all the way to a celebratory Brut IPA, along with a beautiful glass, the perfect beer snacks and even a socially distanced Father's Day Hüüg! Strictly limited quantity available.
Get 10% off on the entire range with the code 'squaremile10' all throughout summer.
£38 for gift box; Siren Craft Brew
Glen Moray Madeira Cask Project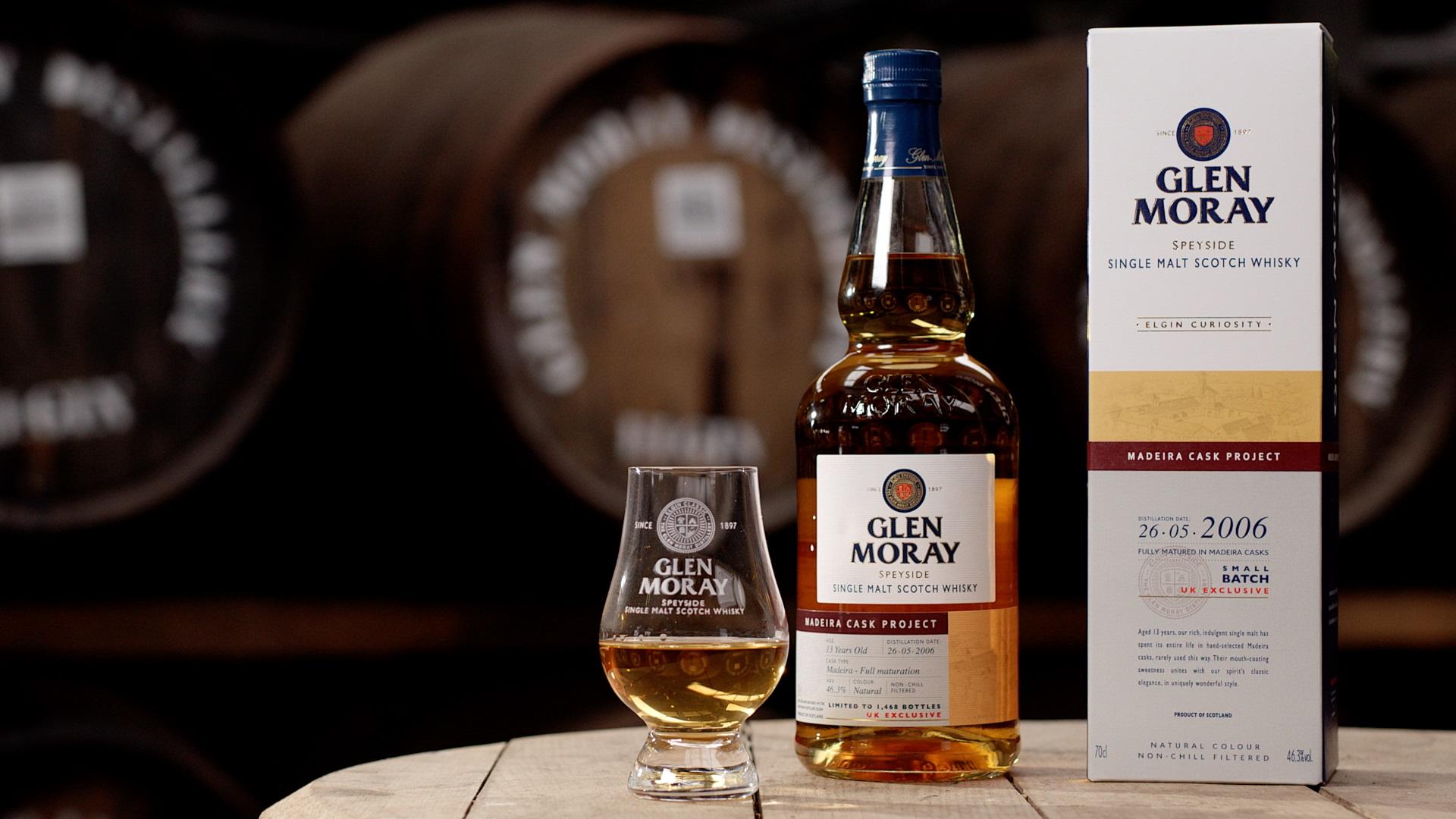 Moray and Madeira? Count us in. 
A single malt Scotch whisky fully matured in ex-sweet Madeira hogsheads for 13 years and 10 months – there's precision for you – the Glen Moray Madeira Cask Project brings the sweetness of Portugal to Speyside. 
Seven casks of the stuff were laid down in 2006, only to be rediscovered by head of whisky creation Dr Kirstie McCallum, who instantly realised she had a hit on her hands. 
Here's to the good doctor's health!
RRP £61.95; Whisky Exchange