Ideally, Callum Smith would be preparing for another defence of his WBA super-middleweight title, perhaps even eyeing a unification bout. 
Instead it's family time – doing the jigsaw with his daughter, reading, or a spot of DIY. 
The latter should come easy for Smith: on first meeting his partner, he pretended to be an electrician.
Unfortunately for Smith, his boxing career has been far too successful to string that one out. 
Fingers crossed we see 'Mundo' back in the ring soon. 
Life 
What upcoming project(s) are you most excited about?
Professionally of course it's boxing being back and getting a fight date. It's all up in the air like it is with other industries, but as an athlete I'm itching to get back in the gym. Outside boxing I recently bought a new property so doing that up is a bit of a fun project for me and Kim.
What is your proudest professional accomplishment?
It has to be winning the world title. It had been a career goal so to put in a good performance in Saudi and pick up the WBA, Ring Magazine and Ali Trophy was a very proud moment for me and my family.
If you could change one thing about your career, what would it be?
I have had little spells of inactivity which has been pretty frustrating. Some of them have been my decision, like when we had a child, but some have been through boxing politics.
What do you hope to achieve that you haven't yet?
Having become a world champion, the goal is to unify and prove that I am the best at the weight. The other champions are all very good - Saunders, Benavidez, Plant - so hopefully very soon one of them will agree to fight.
Outside of your family, who is / was your biggest inspiration?
That is a difficult one! I guess I would have to choose Steven Gerrard. Being a young Scouse lad, he became a club legend, winning the Champions League as a captain at only 24 years old.
Just to think about how much pressure he must have been under throughout his career is inspirational.
Tell us something nobody knows about you…
I met my partner Kim when we were both on holiday with mates. I didn't want to tell her that I was a boxer so told her that I was an electrician.
That made it slightly awkward when the truth came out but we are still very happy together many years later!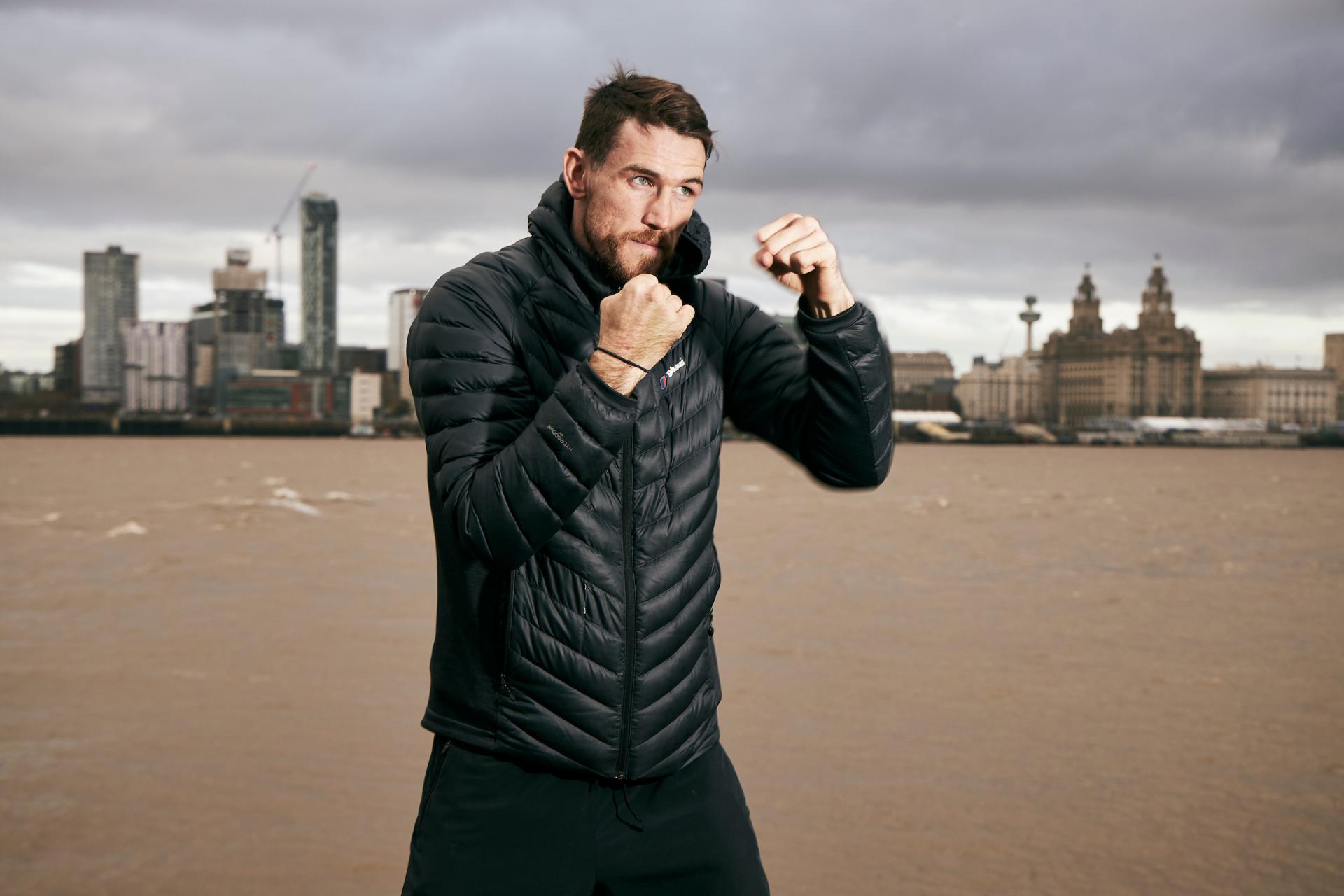 Lockdown
How are you finding lockdown?
Not too bad - day-to-day it's similar to what I do when not in camp, just without being able to have days out or see my wider family.
Best thing about lockdown?
Spending more time with Kim and Alba.
Worst thing about lockdown?
Not being able to see wider family and my mum not being able to see her grandkids. We are a close knit family so it is strange not being able to see them.
Top tip for surviving lockdown?
Listen to the advice we are being given - stay home except for essential travel or an hour to get outdoors. Use that hour well.
I've found keeping myself occupied is working, whether reading, playing with Alba or doing a jigsaw. It's all about getting into a routine.
If you could be locked down with one person, alive or dead, who would it be?
This has been a difficult one, but I'll go with Lewis Capaldi. He seems like a good laugh and his music is really good.
What are you most looking forward to doing once lockdown is over?
Eating out somewhere with Kim (I haven't yet decided whether Alba too, or maybe I should drop her off at mum's!).
Getting dressed up and having some nice food. What type of food will probably depend on what we feel like on the day.