There are some people in this world who make lists; who are organised and plan ahead; who buy something when their loved one mentions it for the first time, not the tenth. And then there are the rest of us – for whom Christmas gift buying can, at best, bring on sweats of anxiety, at worst lead to tactical holiday bookings which mean you won't even be in the country come 25 December.
If you're one of the latter, we are here to help – from value watches to range-topping bikes – we've made the list so you don't have to…
The jumper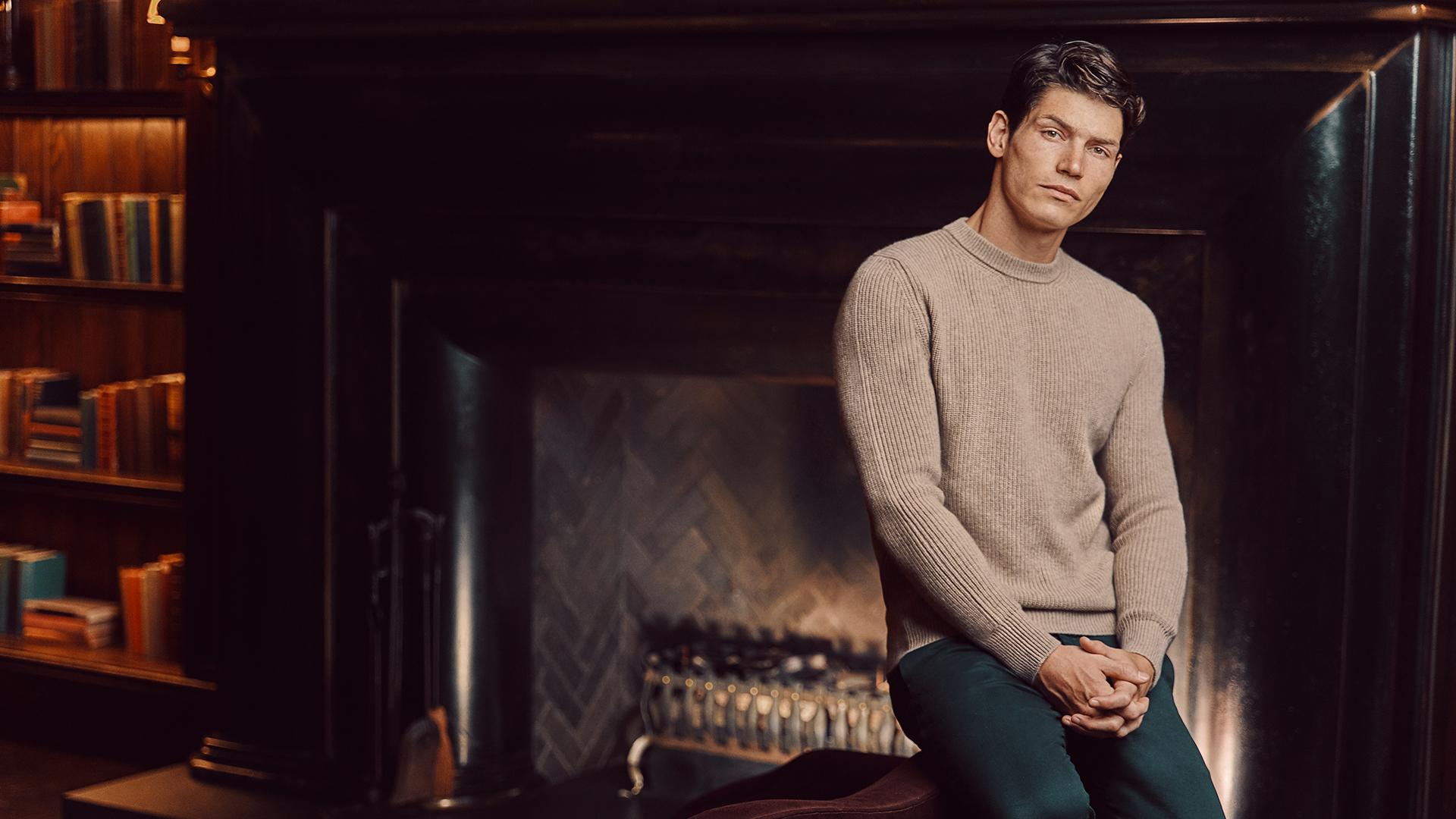 There is very little that's more classic – or indeed covetable – than a cashmere jumper, and this stellar example from Italian menswear brand Luca Faloni is a winter fashion wish come true. Knitted in northern Italy with 100% four-ply Cariaggi cashmere, it offers next-level softness, and its traditional crew-neck design will suit just about anyone (and yes, that includes you if you decide to keep it for yourself). Choose from navy, grey, hunting green or camel, as seen here.
Luca Faloni chunky knit cashmere crew neck, £390; lucafaloni.com
The socks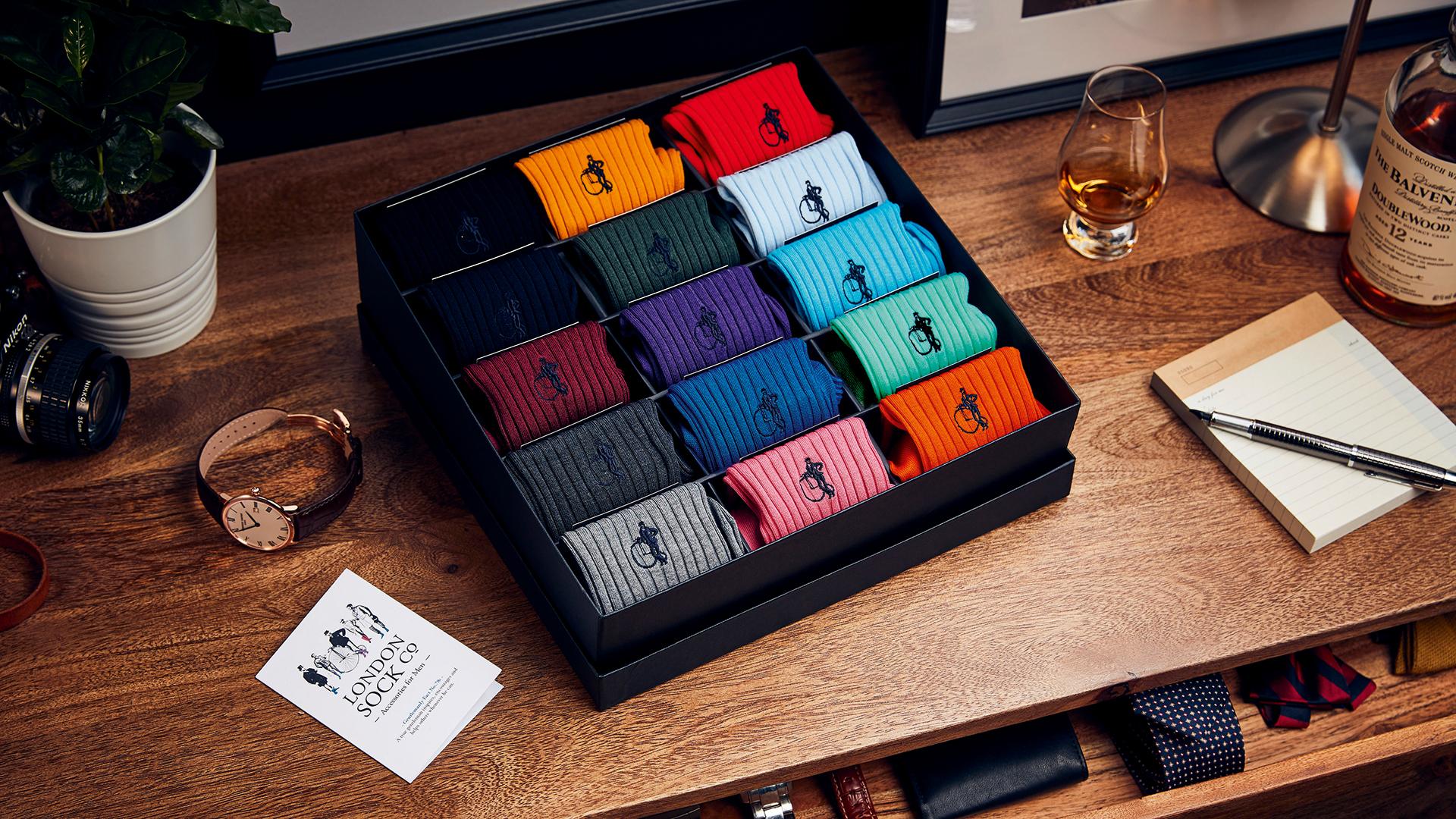 Didn't think you wanted socks for Christmas (again)? Hold on there: London Sock Company's Simply Sartorial set contains 15 pairs made from Scottish Lisle cotton, in a veritable rainbow of dapper colours. Feeling festive? Red it is. Want to show your serious side? Midnight blue is there for you. Turns out your dad was right all along – socks are a great present.
London Sock Company Simply Sartorial set, £159; londonsockcompany.com
The bag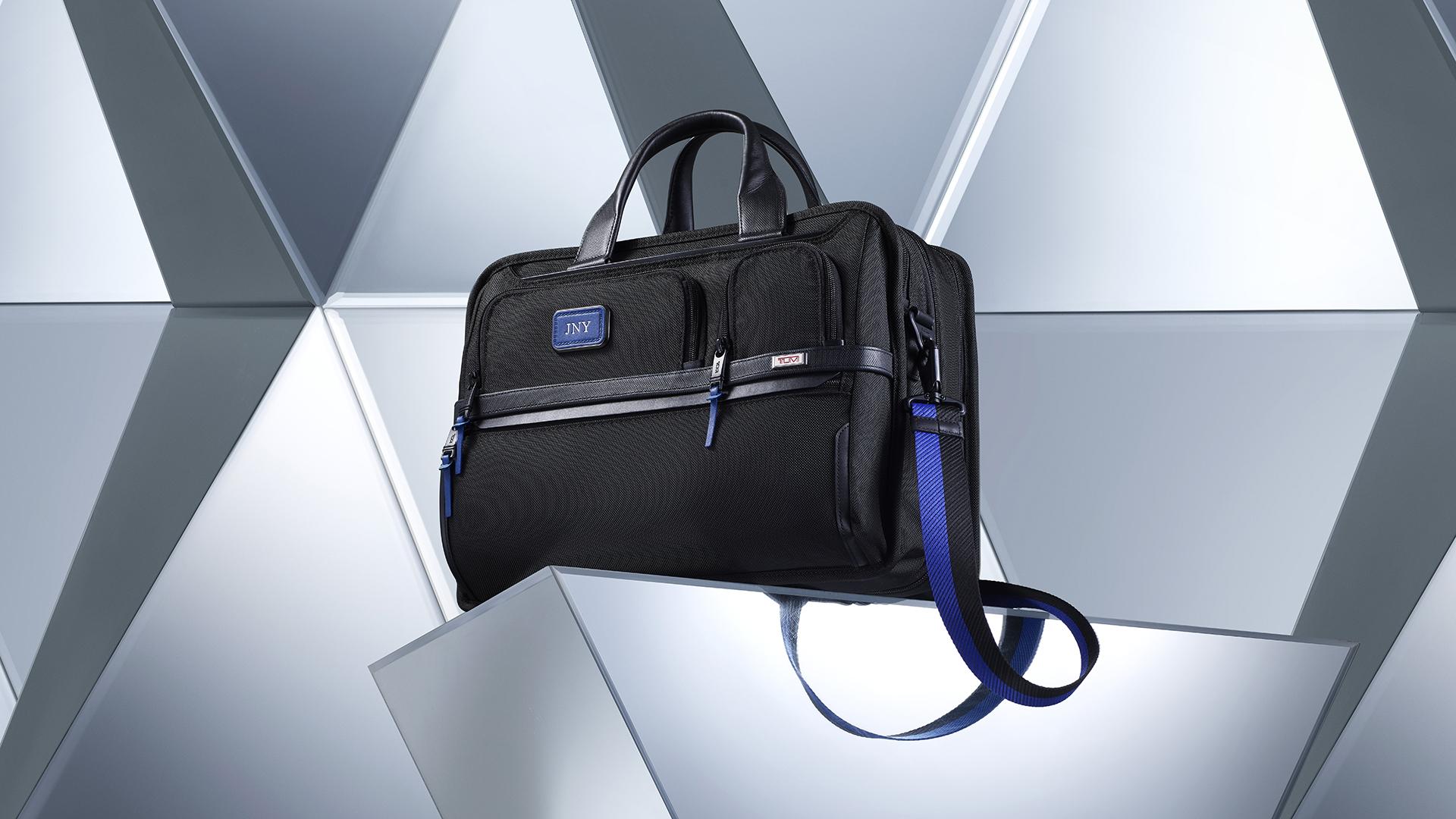 Functionality and flair, practical with panache, stylish but serious – there are many ways to describe the perfect work bag, but very few fit the bill. And then Tumi's Alpha 3 expandable organiser laptop brief comes along to fit the, er, brief perfectly with its multiple pockets, chrome details and leather accents. Christmas gifting that means business.
Tumi Alpha 3, from £625; tumi.com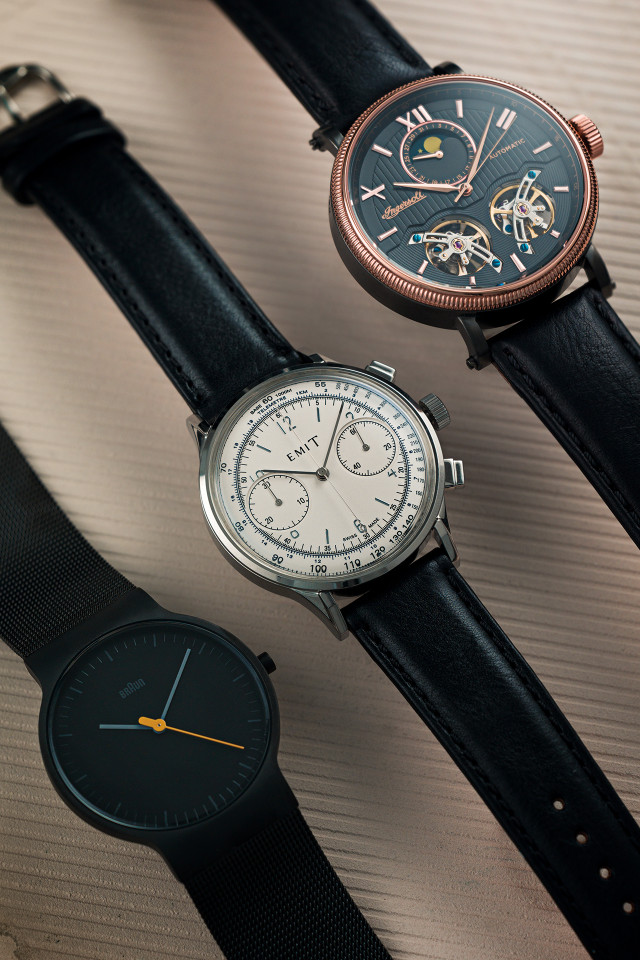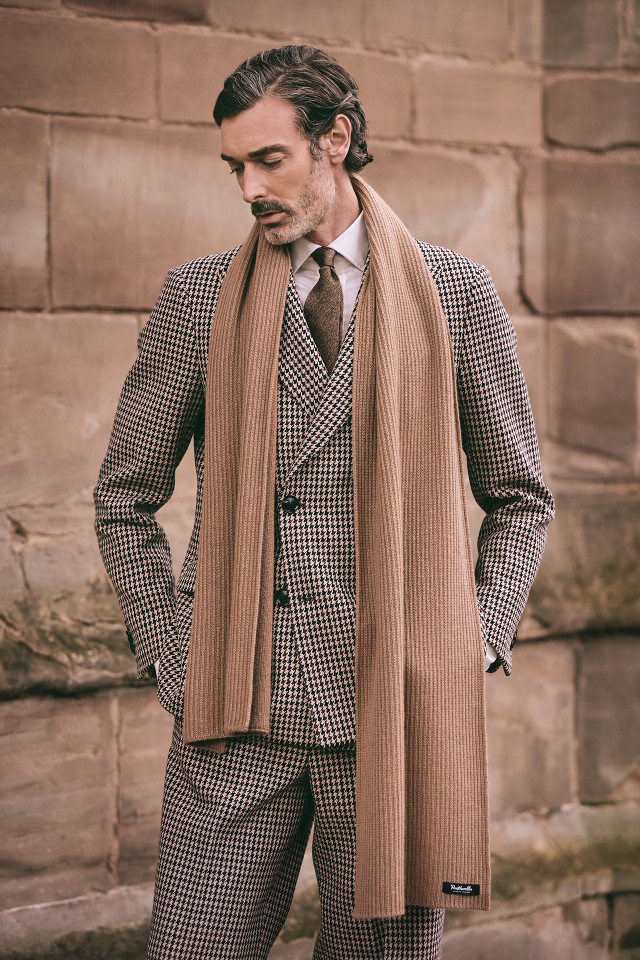 The hoodie Swedish brand Limitato has joined forces with the world's best photographers to create an iconic art collection. It includes hoodies and T-shirts that feature striking images from famous photographers. Part of the Terry O'Neill collection, this hoodie features legendary star Sean Connery playing golf on the moon next to an astronaut.
For more Limitato see harrods.com
The jewellery
"Santa baby, forgot to mention one little thing, a ring… I don't mean on the phone," Eartha Kitt teases in one of our favourite Christmas songs – and we have to agree, there's no better time to invest in jewellery for a loved one than the festive period.
Our choice of jewellery boutique for something special to place under the tree is the family-run Pragnell. Founded by George Pragnell in 1953, the esteemed stores in Mayfair and Stratford-Upon-Avon have looked after illustrious clientele and Royals from the very beginning.
Our pick for this year? The Fancy Orangey Pink Radiant Cut and Heart Shaped Diamond Ring [above left]. Part of Pragnell's Masterpiece collection – with its focus on the finest rare gemstones – it features a striking diamond-cut stone in an unusual orange-hued pink, surrounded by heart-shaped diamonds. It's enough to make even Ms Kitt blush.
For more information, see pragnell.co.uk
The bike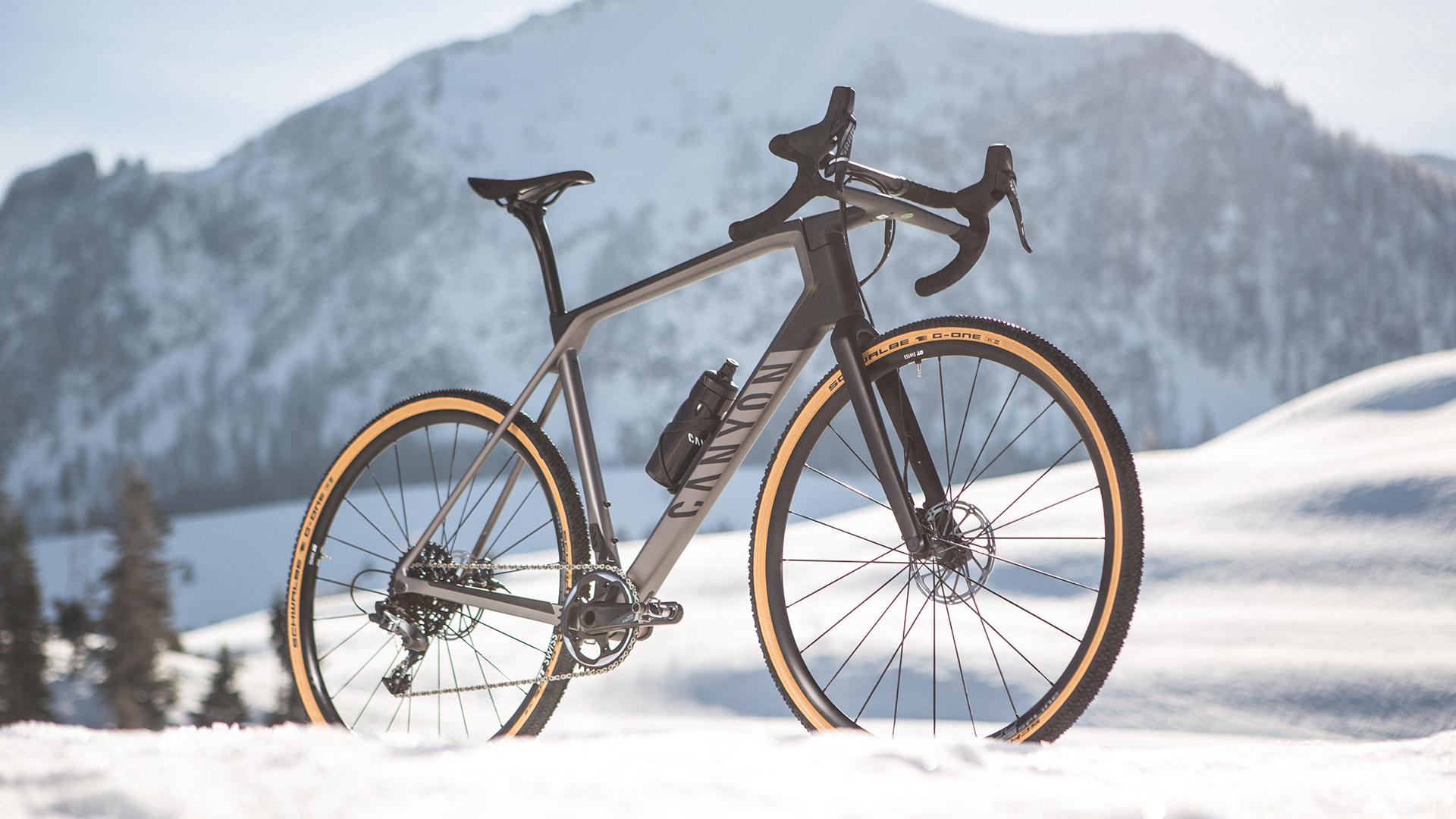 The Canyon Grail is billed as Canyon's first gravel bike. It's a hell of a first attempt: you're looking at one of the most versatile all-terrain bikes ever made – whether you're slooshing through muddy trails, rocky inclines, or riding home on the road. Coming in at just 8.45kg on the scales, this is a nimble bike that can brush off the rigours of the off-road. On the steering front, Canyon has opted for a steep 72.5-degree head angle in order to ensure handling is precise with plenty of feedback regardless of the surface. Speaking of which, Canyon has partnered with Schwalbe to kit out the Grail with 40mm G-One Bite tyres – some of the best for gravel performance. Simply put, this is one of the fastest, most fun two-wheelers you'll sit on this year – a bike with a can-do attitude.
Canyon Grail CF SL 8.0 SL, £2,549, canyon.com
The pool table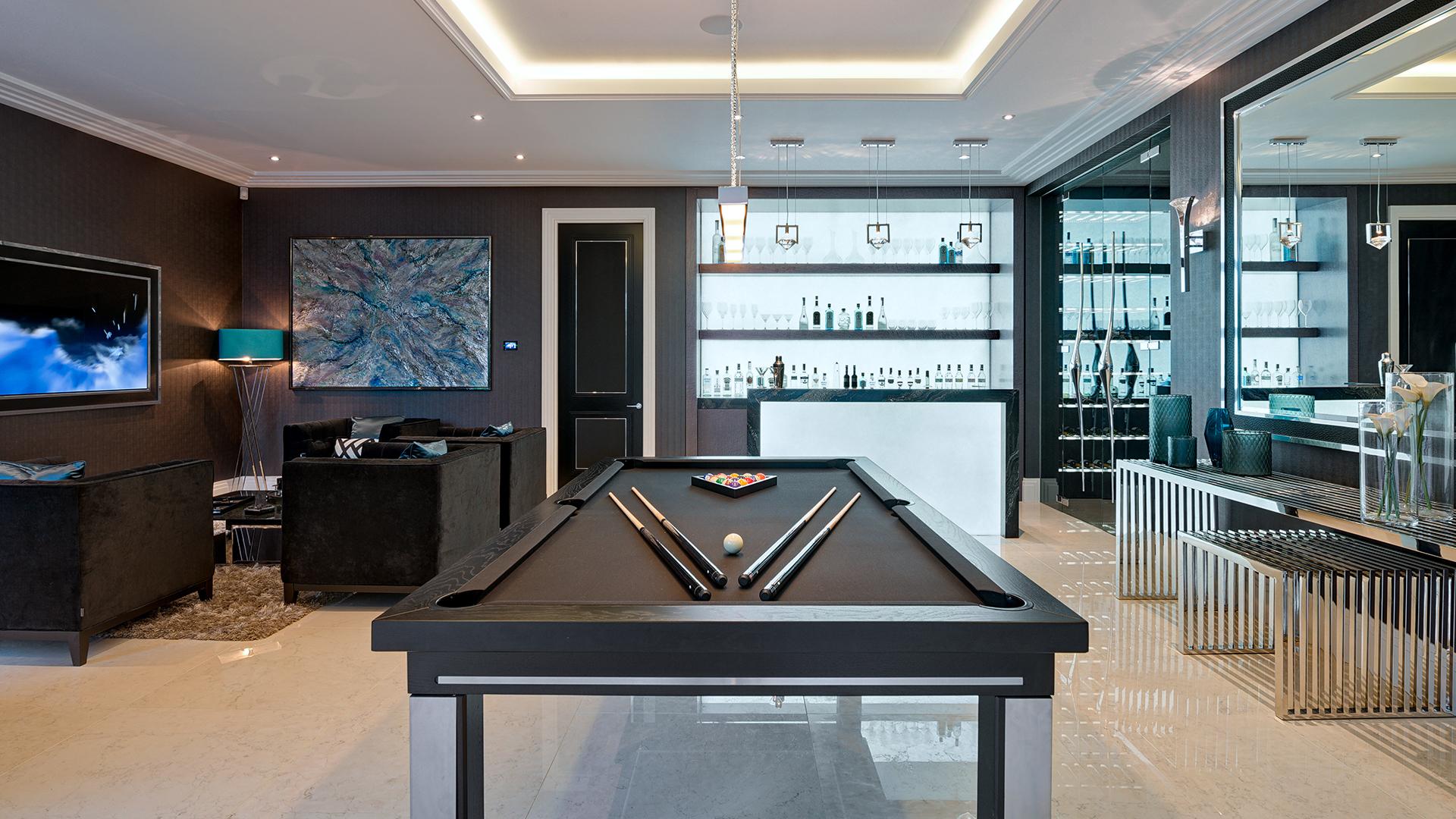 Luxury Pool Tables' Traditional table (£4,400) is a handsome piece of kit custom made to requirements with the option of removable table tennis or dining tops. You can choose from several leg, top, and bottom frame designs, as well as cloth in colours ranging from classic green to statement-making gold. Whatever you go for, each table comes with four cues, balls, a triangle, table brush and 12 chalks to match your table cloth (natch). Good luck wrapping it…
Luxury Pool Tables' Traditional table, £4,400, luxury-pool-tables.co.uk
The gadget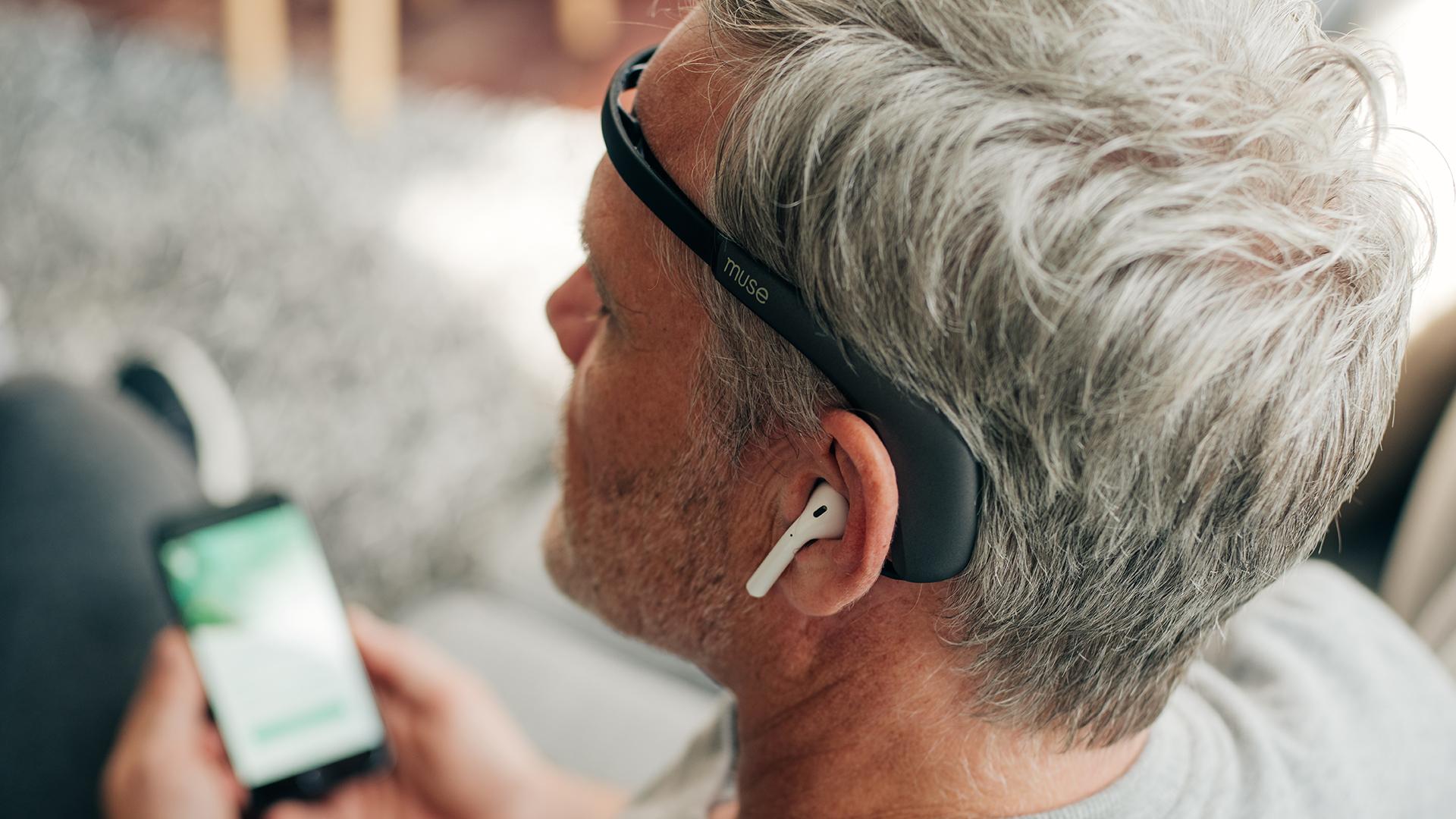 Muse 2 is a multi-sensor research-grade meditation device that provides real-time feedback on your brain activity, heart rate, breathing, and body movements to help you build a consistent meditation practice. When your mind is calm and settled, you hear peaceful weather; as your focus drifts, you'll hear stormy weather that cues you to bring your attention back to your breath. This real-time feedback helps enhance your meditation and mindfulness.
Muse 2, £239.99; choosemuse.com
The champagne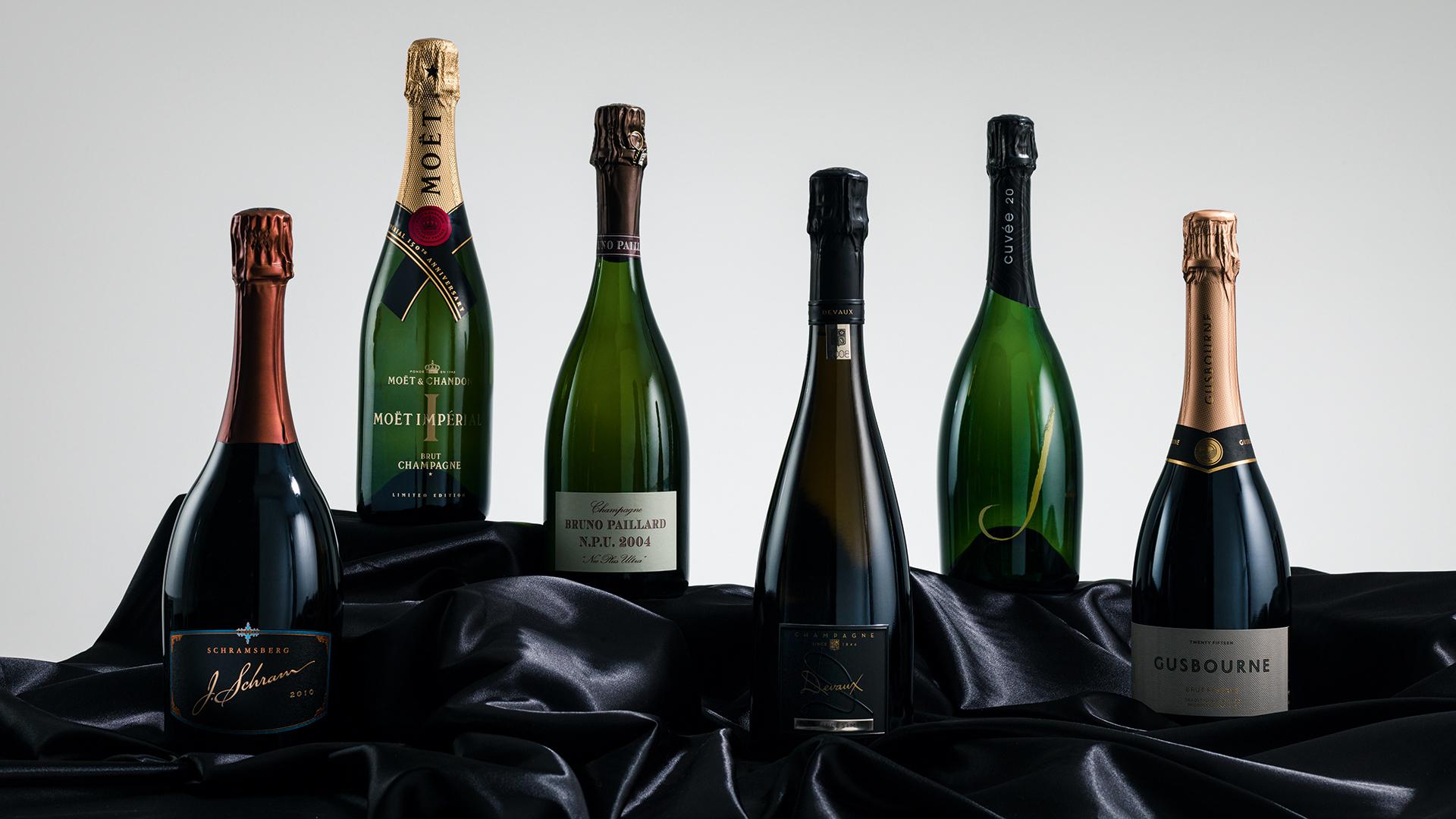 [From left to right]
Schramsberg J Schram 2010, £115.20, hedonism.co.uk
Moët & Chandon Brut Impérial Blanc 150th Anniversary Limited Edition, £50, clos19.com
Bruno Paillard NPU 2004, £190, millesima.co.uk
D Millésimé 2008, £69.99, thewhiskyexchange.com
J Vineyards Cuvee 20 Sparkling Wine, £32, thebottleclub.com
Gusbourne Brut Reserve 2015, £39, gusbourne.com
The whisky [From left to right]
Ardbeg 10 Year Old, £41.95, thewhiskyexchange.com
Westland American Oak, £66.62, masterofmalt.com
Glenfiddich Grand Cru, £220, thewhiskyexchange.com
Johnnie Walker Blue Label Rare Side of Scotland – A Limited Edition Design by the Timorous Beasties Studio, £225, thewhiskyexchange.com
The Macallan No.5, £98.50, whiskyshop.com
Single Malts of Scotland Orkney Reserve Cask, £55.45, thewhiskyexchange.com
Octomore 10.3 6 Year Old Islay Barley, £172, thewhiskyexchange.com
The brandy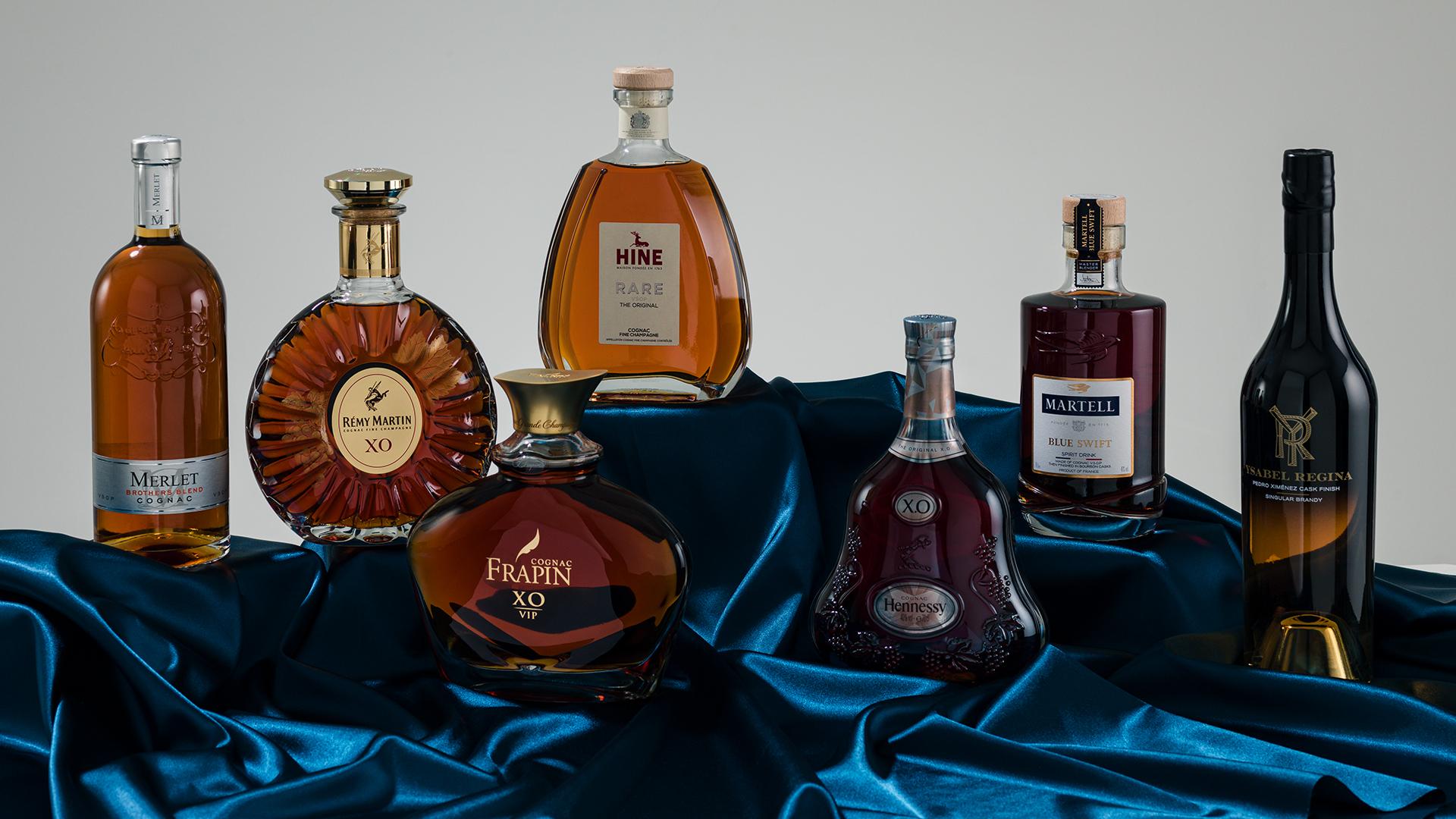 [From left to right]
Merlet Brothers Blend, £40.95, thewhiskyexchange.com
Remy Martin XO, £125, thewhiskyexchange.com
Frapin VIP XO, £155, thewhiskyexchange.com
Hine Rare VSOP, £50.90, thewhiskyexchange.com
Hennessy XO, £127, thewhiskyexchange.com
Martell Blue Swift VSOP, £45.75, thewhiskyexchange.com
Ysabel Regina, £49, thewhiskyexchange.com