For a young actor, holding your own against British greats Sean Bean and Stephen Graham must be a daunting proposition. 
Yet Jack McMullen's performance in acclaimed Jimmy McGovern prison drama Time has marked out the 30-year-old Liverpudlian  as something special. 
The show is already one of the TV highlights of 2021 and McMullen's inmate Daniel is no small part of its success. 
The man of the moment stepped into our Actor's Workshop to discuss his career to date – and future aspirations. 
What was your 'big break?'
I don't know, I haven't done anything where my life has changed overnight - I find the idea of that terrifying. I'm in it for the long run so opportunities will come when they come.
Getting to go and work in the US on Le Mans '66 was a big step up for me, so I'd say that's the closest thing.
What film / theatre production changed your life? 
I'll have to say Oliver Twist. When I was five my grandad made me a top hat and I'd run around thinking I was the Artful Dodger. I think that may have planted a seed...
Who's your acting inspiration? 
Cillian Murphy. He's got such range and everything he does seems so effortless. I remember seeing him in Ballyturk at the National Theatre years ago and thinking 'this guy is special.'
What's the dream role you haven't yet played? 
I don't have anything specific, but I've missed the theatre. I'd love to do some more Shakespeare.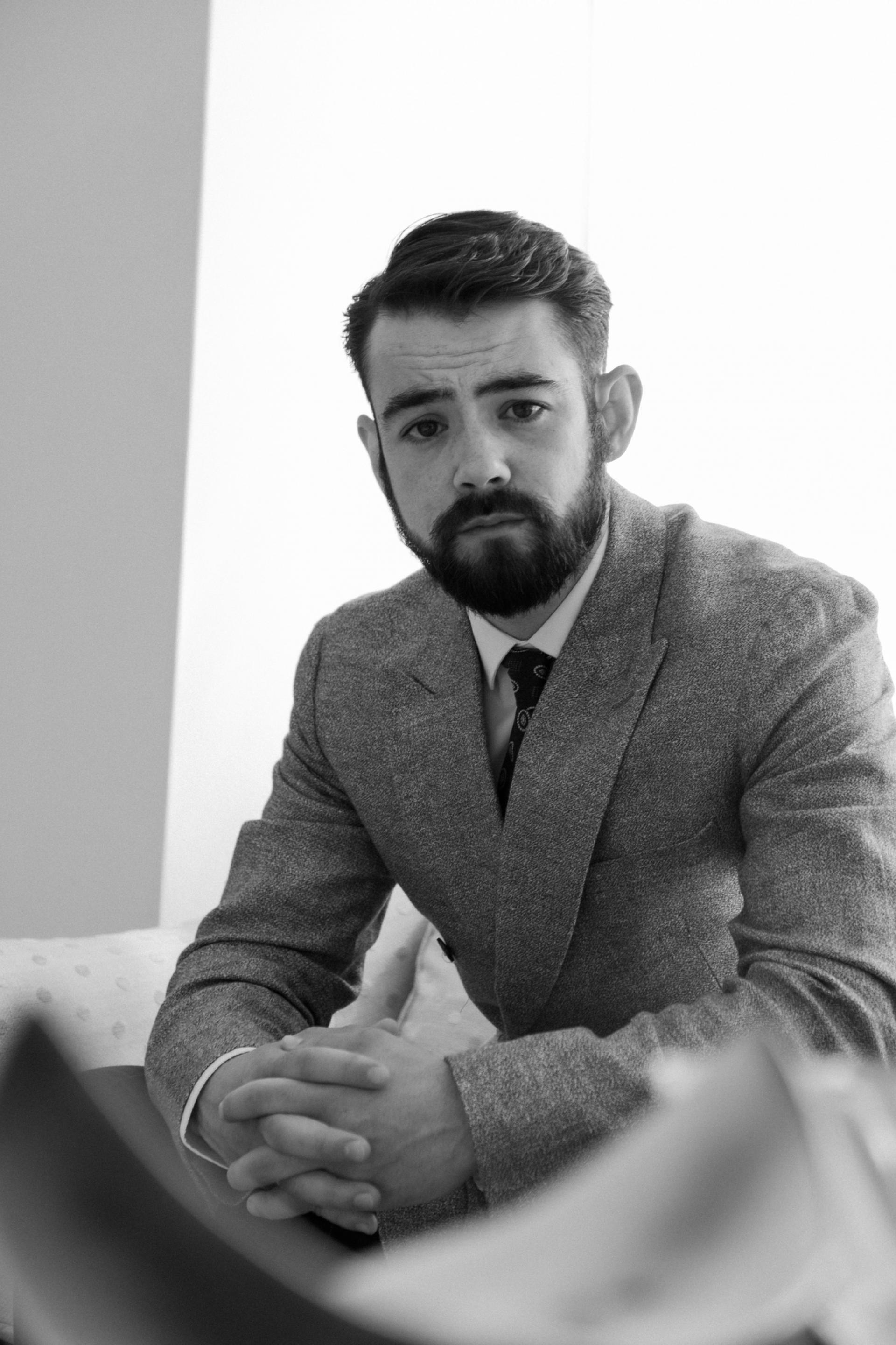 What person – contemporary or historical – would you play in a biopic?
Robbie Fowler.
Let's play snog, marry, avoid, only with Film, Theatre and TV. What are your picks and why?
Alright, snog all of Roger Deakins films because they always look delicious. Marry Fellini's 8 1/2, because it's damn near perfect. Avoid any reality TV.
Cast your perfect James Bond film with contemporary actors (feel free to include yourself). Who's playing…
Bond - Tosin Cole
The Villain - Jodie Comer
The Henchman - Andy Serkis
The Girl - Adele Exarchopoulos
What beloved work – film, TV show or play – do you think is totally overrated and why?
Game of Thrones? I haven't seen it and feel left out when everyone bangs on about it, I'm sure it's great.
And what work do you think deserves more love?
Anime.
What upcoming projects of yours should we look out for?
Time on BBC1, and the Souvenir II which will be out this year.
Time starts at 9pm on Sunday 6 June on BBC One, with the full series then available instantly as a boxset on BBC iPlayer