Buy fewer gifts, but make the ones you buy count. That's our philosophy, anyway.
In a year that's had more than its fair share of troubles, let's try to end it on a high.
Understandably, champagne sales have been hit hard by the pandemic. By August sales were down $2bn; that's one third of usual sales by this point in the year.
So the least we can do is buy a bottle – and raise a glass – to see out 2020 in style.
We hope that one of these gifts will bring a little festive cheer to your loved ones. And if it's the Graff necklace, then it better be a LOT of festive cheer, or you should consider a divorce.
Creed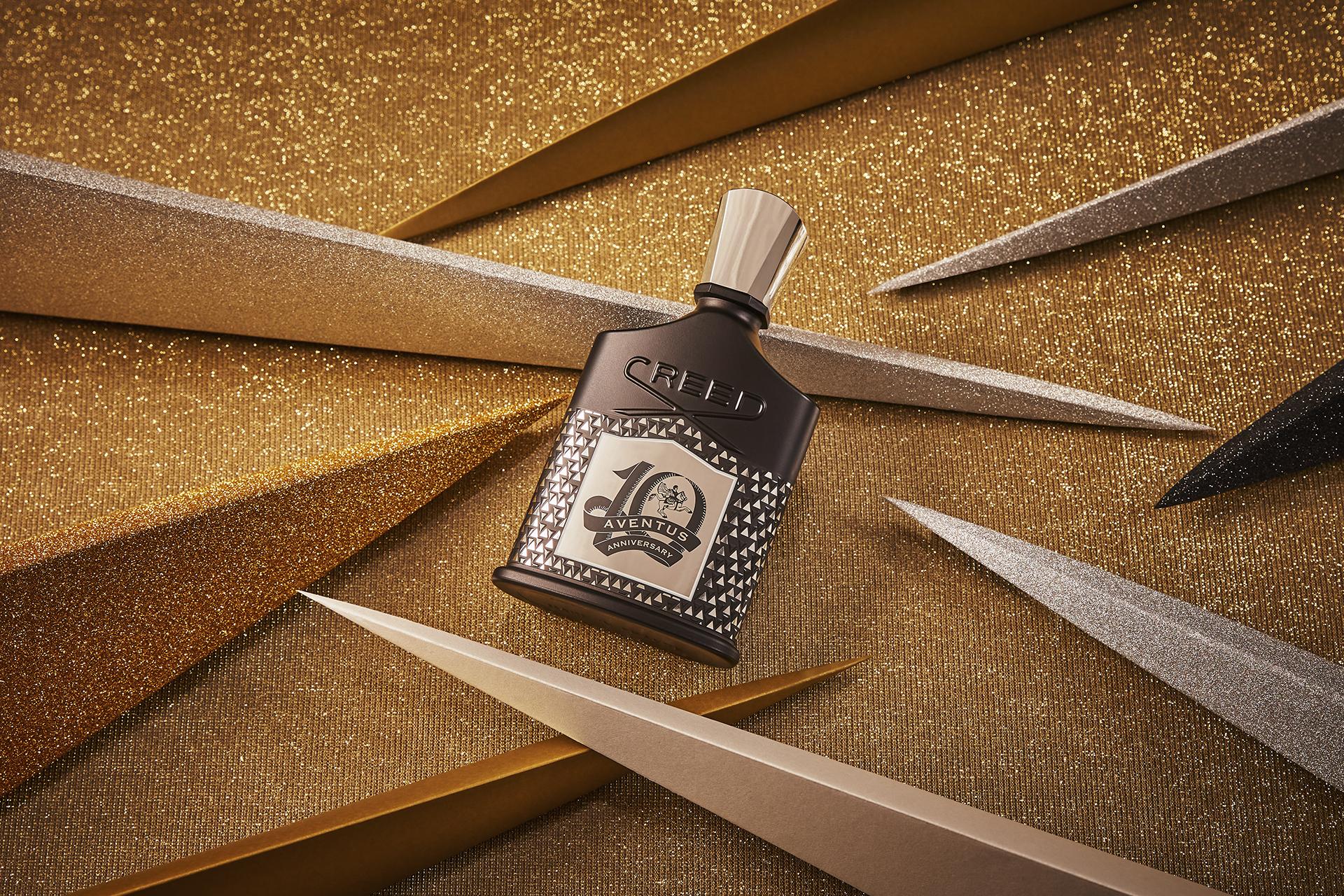 In 2010, Creed celebrated its 250th anniversary by launching Aventus.
The fragrance has since become the number one luxury men's fragrance and the most successful in The House of Creed's history.
Aventus was created by Olivier Creed – a sixth generation direct descendent of James Henry Creed – alongside his son Erwin. Together, this father and son duo created a testament to strength, power, victory and – rather symbolically – legacy.
Ten years on, the family brand is commemorating a decade since Aventus' inception with a new limited-edition bottle. The anniversary edition is presented in an artfully designed 100ml opaque bottle (£280) adopting the classic black and silver colourways the fragrance has become known for. The label's ribbon motif reflects both the brand's logo and the perfume house's historic roots as a master tailor.
The end result is a bottle you'll be proud to keep on your shelf long after it's empty.
£280, The limited-edition bottle is available exclusively at creedfragrances.co.uk and in Creed's Mayfair boutique.
Aberfeldy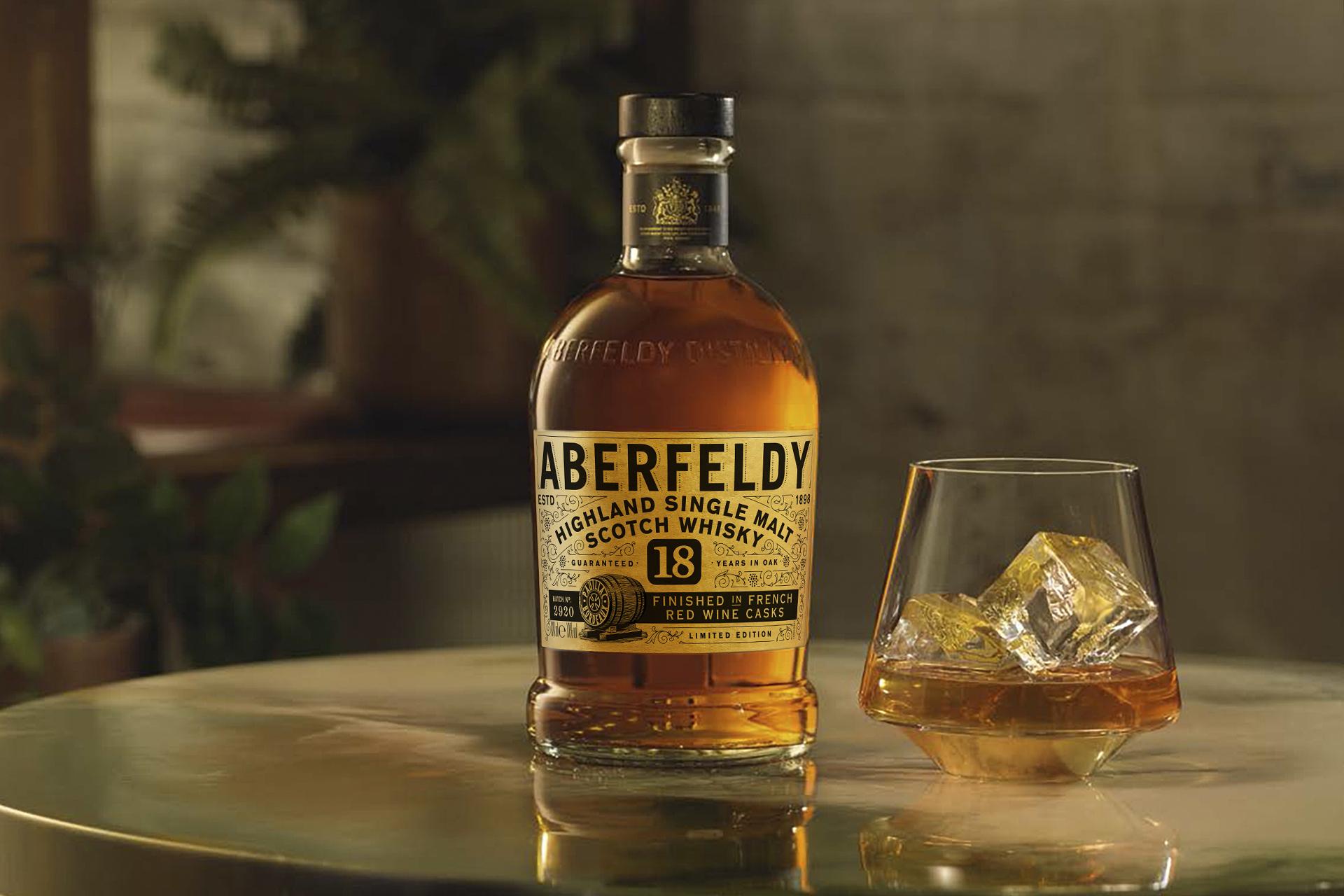 Most self-respecting whisky connoisseurs know their way around a bottle of wine, too.
This makes this new limited-edition Aberfeldy 18 a particularly apt gift.
The single malt from Dewar's Aberfeldy Distillery initially spends 18 years in a combination of refill casks, and then undergoes a finishing period of around four-five months in first-fill Pauillac wine casks.
In case you don't know your left bank from your right bank, Malt Master, Stephanie MacLeod explains: "Pauillac casks are the aristocrats of the Médoc, they provide notes of black cherries, blackberries and a cedar wood spice."
Perfect for a festive dram or two.
£95, dewars.com
Lanserring x Savernake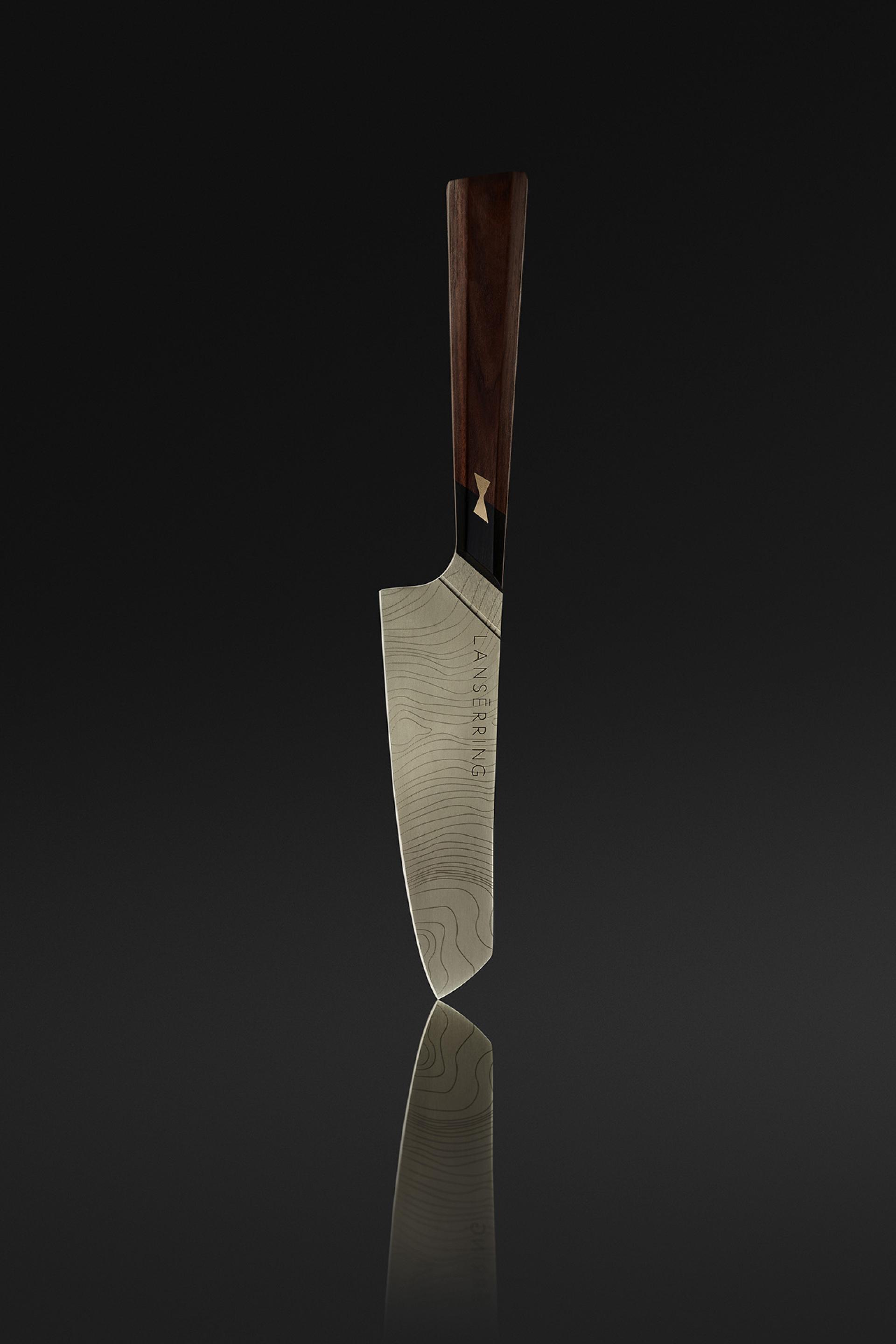 Lanserring creates bespoke, haute-couture kitchens; Savernake creates bespoke, haute-couture knives. Put the two together and you won't be surprised to find the results are pretty sharp.
Based in an old sawmill in Wiltshire, Savernake uses a combination of aerospace technology and ancient artisanal techniques.
For this new collaboration, Lanserring set the British knife maker the challenge of creating the perfect knife. It ended up making four – all of which can be customised, including colour matching and preferred blade weight and shape, so you can create the perfect gift for the chef in your life.
£1,850, savernakeknives.co.uk
Mulo x Hamilton and Hare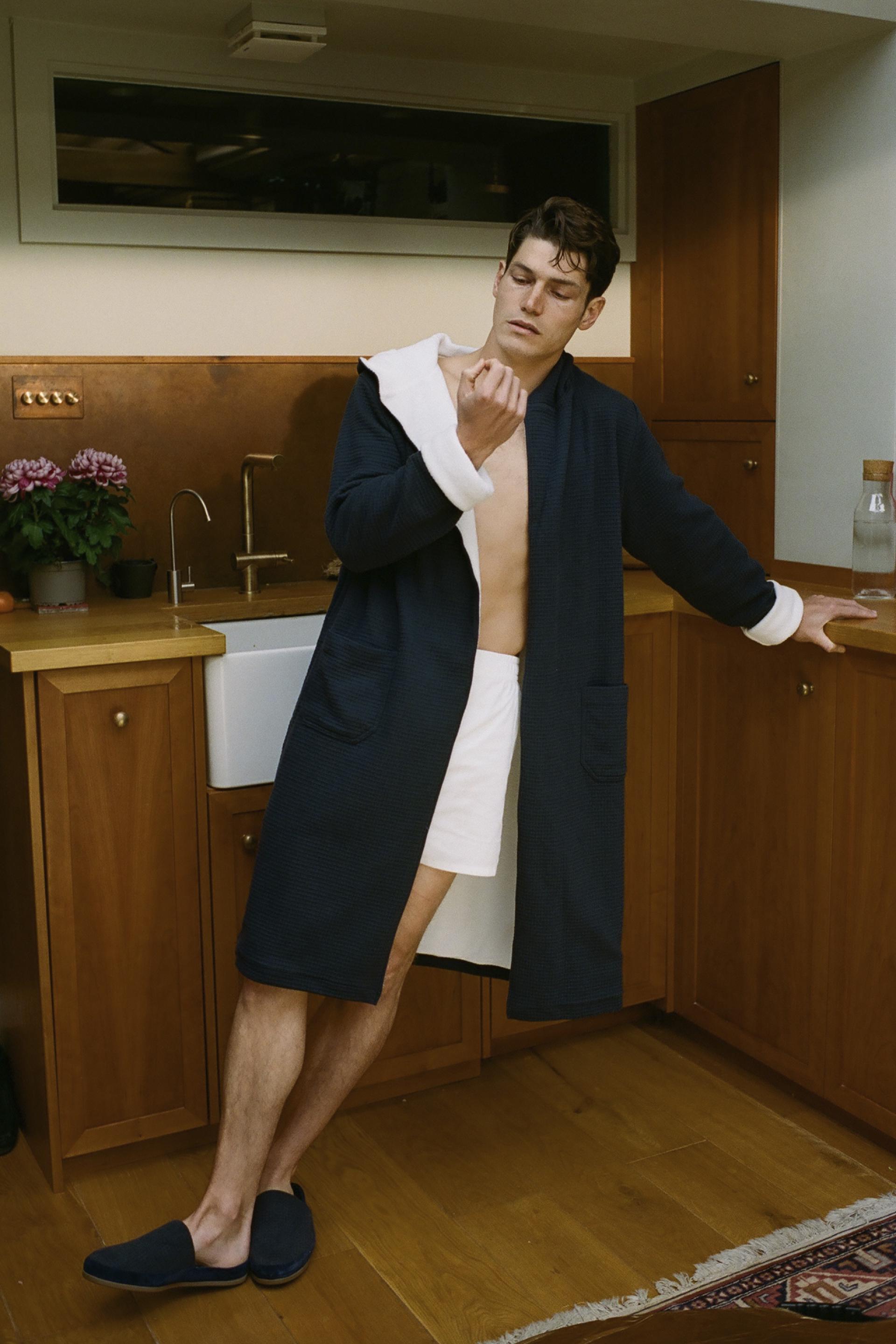 So you know a man who has everything, do you?
Does he have a pair of slippers that are actually stylish, though? No – didn't think so.
Fortunately, Hamilton & Hare – purveyors of fine loungewear – have teamed up with shoemaker Mulo to create a limited-edition collection of slippers you'd be happy for him to actually be seen in.
Mulo's classic slimline silhouette has been combined with Hamilton & Hare's signature all-natural fabrics to create a slipper that not only looks stylish but that feels comfortable, too.
They feature a fully backless design so they are genuinely slippers, not house shoes. And they have terry towelling cushioned footbed and Italian suede sidewall.
And they even have a gripped rubber sole so making them versatile enough to wear outside.
Now all he needs is a smoking jacket. Told you he didn't really have everything…
£135, hamiltonandhare.com
Stubble & Co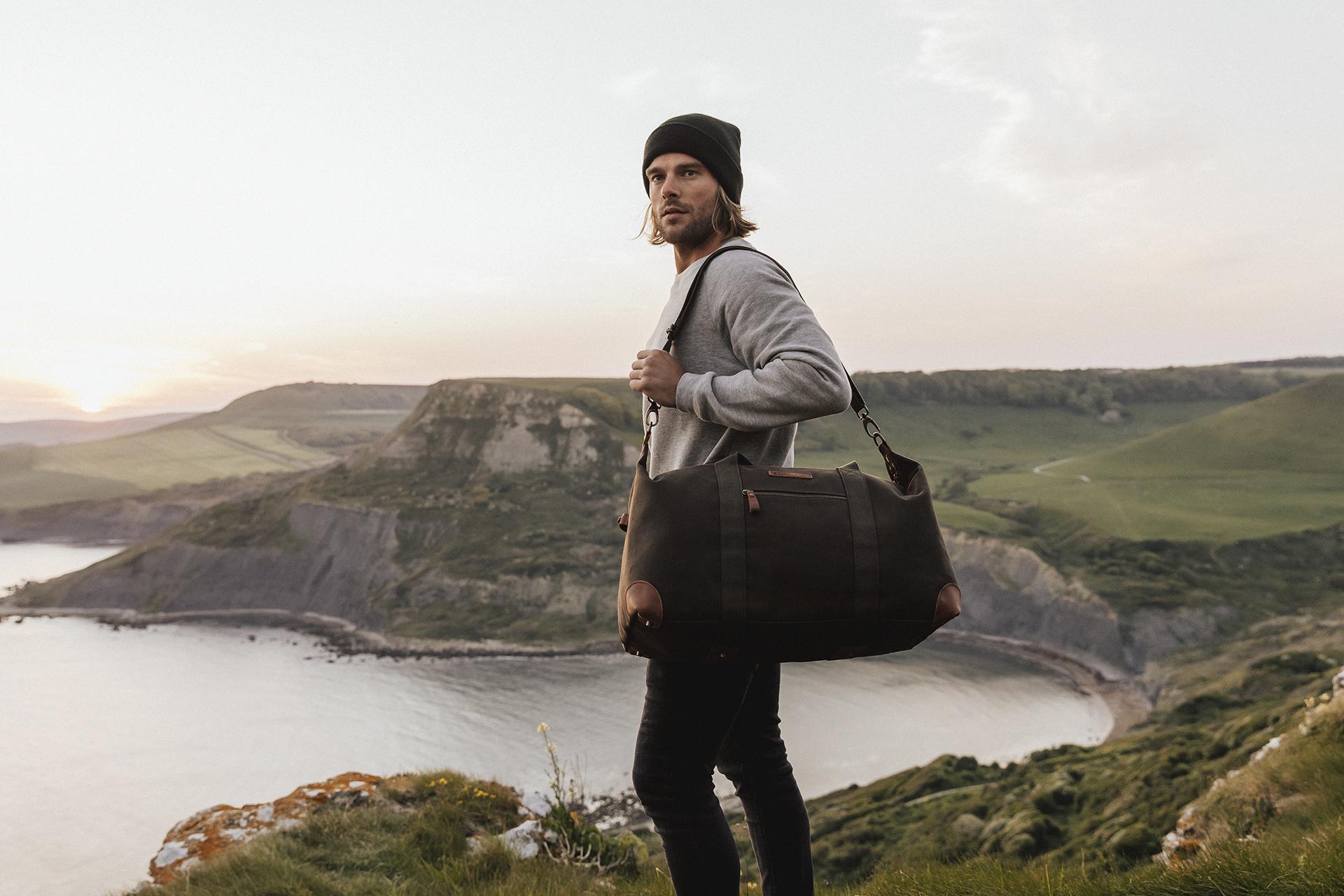 For many, the intensity of enforced lockdowns has amplified our desire for travel. Whether it's for stolen weekends or a rare international holiday, we've found the perfect bag to help you escape in style.
Stubble & Co's Weekender is the consummate holdall. It's crafted with waterproofed canvas and natural full-grain leather. The 42-litre capacity bag features a high-density protection 15-inch laptop pocket as well as a secure inner pocket for valuables. There is also a practical outer pocket (sized for passport and phone), a detachable and adjustable shoulder strap that's double width for comfort and extra reinforced base with six studded feet shaped for protection.
£155, available in olive, black, navy and smoke, stubbleandco.com
Bruno Paillard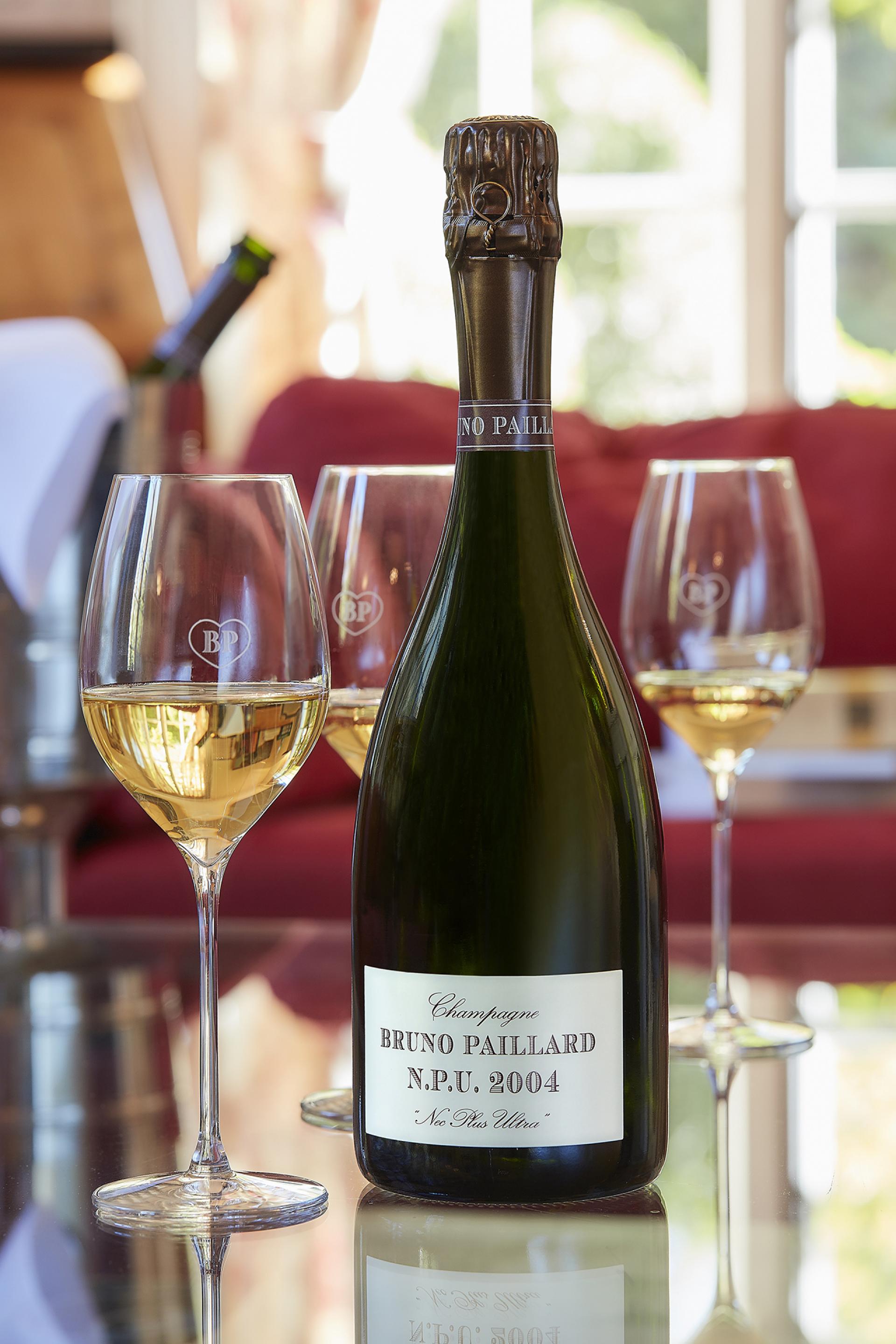 This year may not have given us much to celebrate, but it's certainly worth bringing out the big guns to toast the end of it.
And they don't come much bigger than Bruno Paillard's NPU 2004. You see, NPU stands for Nec Plus Ultra: Latin for 'there is nothing beyond'. It's an ambitious concept from the Maison: essentially to create the ultimate expression of champagne.
To achieve this, the 2004 has been aged for 15 years – including two years post-disgorgement ageing – before release. To put that in context, your average bottle of Brut undertakes around 15 months not 15 years. The result is a wine that's poised between maturity and fruitiness, richness and freshness. We'll raise glass to that.
£190, hedonism.co.uk
Stenstroms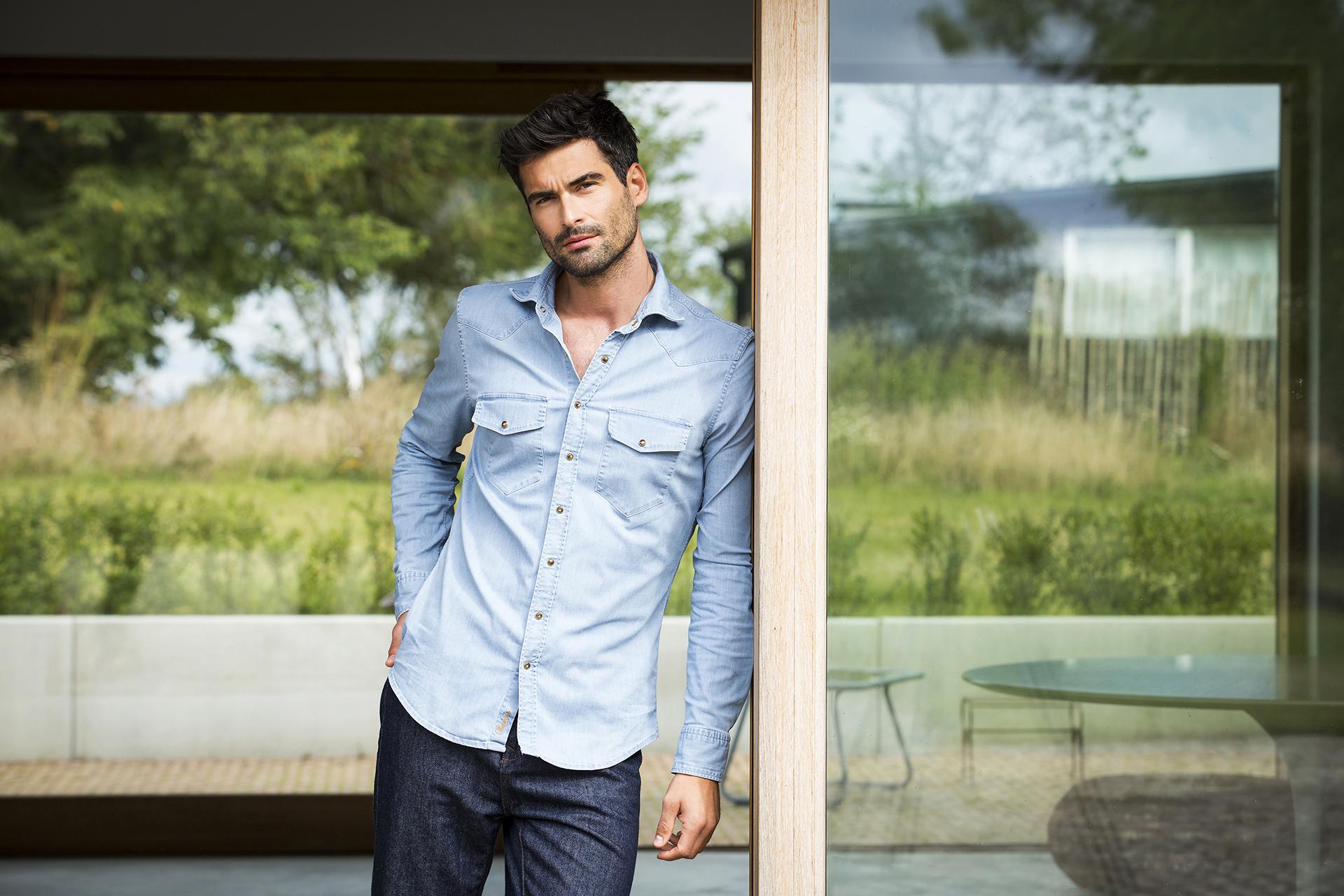 We love a denim shirt, and this one from Swedish stalwarts Stenstroms is the perfect gift for the festive season.
The casual shirt in washed denim is detailed with the classic stylised yoke which extends over the front and back of the shoulders for that touch of 'retro' and hint of Brad Pitt circa Thelma and Louise.
Finished with dual flap pockets, snap buttons through the front and a cutaway collar, this piece can be worn casually with jeans or tailored chinos or even, and damn it why not, even with a knit tie.
£149, stenstroms.com
Luca Faloni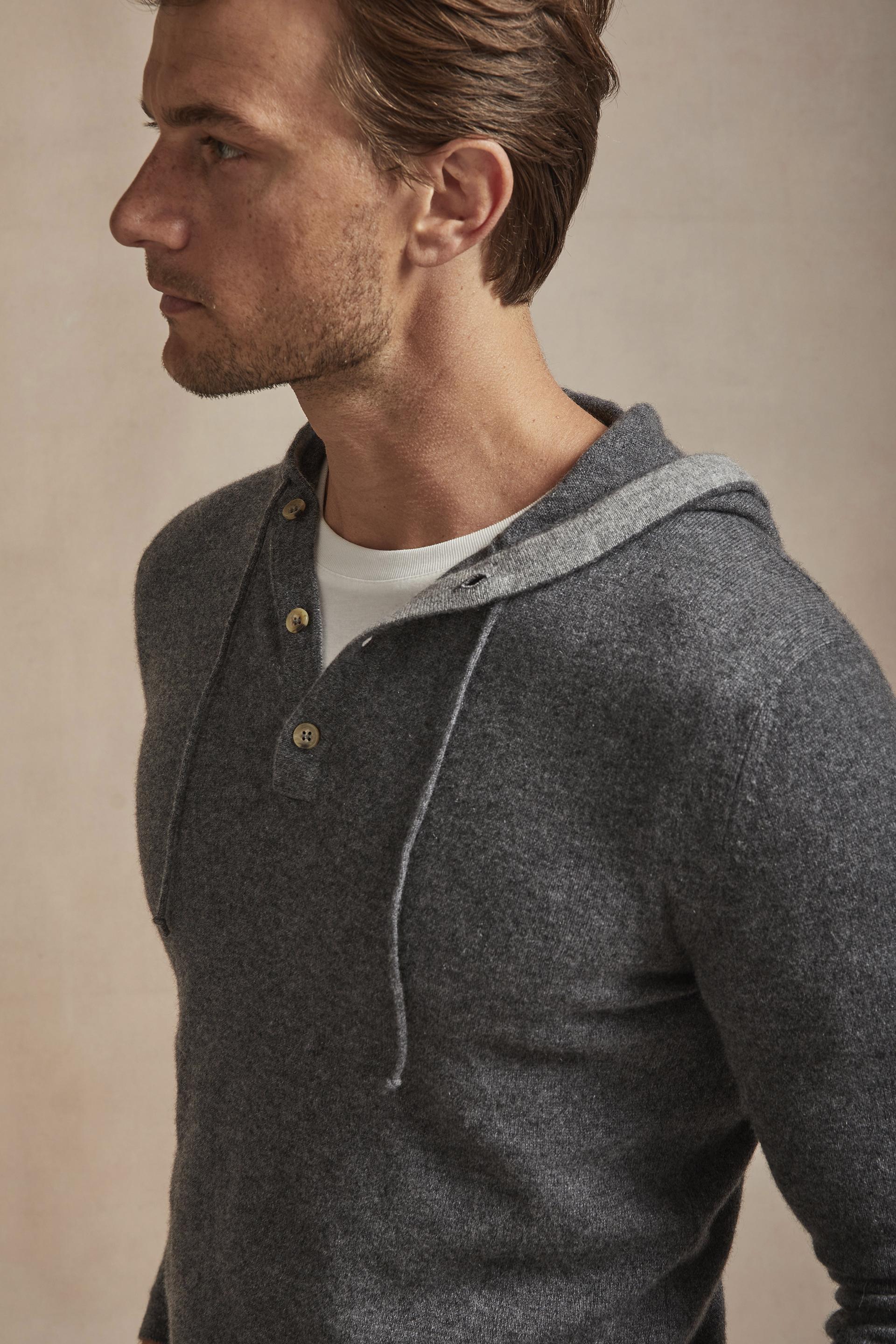 This stone grey hoodie from Luca Faloni is the perfect choice for keeping an easy, sophisticated style throughout the colder months and can be paired with tapered sweats for a more casual look or equally layered with tailoring when you feeling like upping the ante.
Luca Faloni's cashmere is knitted in Bergamo, Northern Italy with two-ply pure cashmere via the prestigious Cariaggi Fine Yarns Collection.
Pure sports luxury with flawless style and of course comfort with a twist of modernity.
Priced at £275. For more information visit lucafaloni.com
Absolut Elyx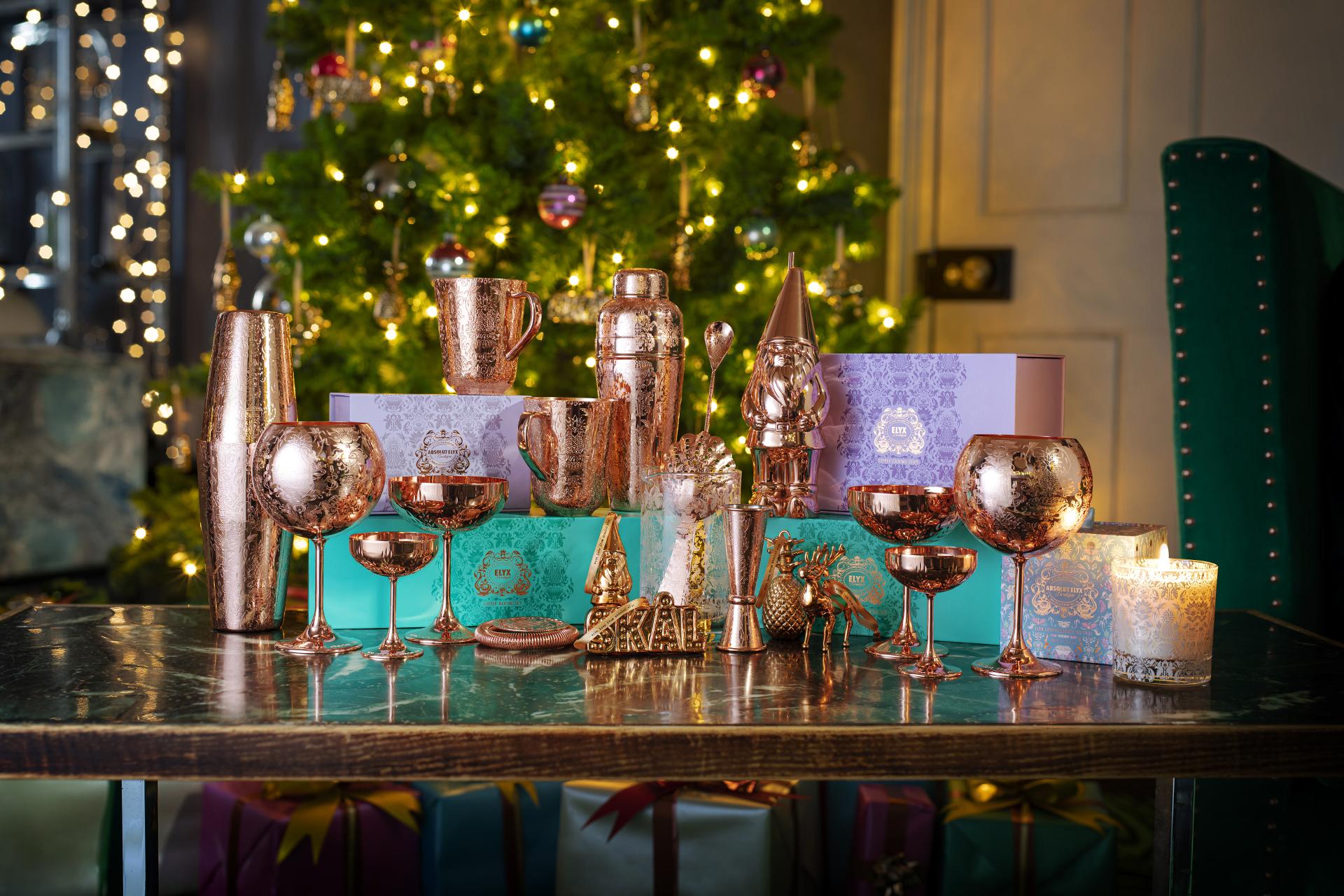 For the ultimate in louche home-bar accessories, you can't go wrong with Absolut Elyx.
Its new holiday collection includes a scented wax candle, a beautifully decorated set of bar towels, and copper pineapple cufflinks.
These new items join popular pieces in the Absolut Elyx Boutique copper collection – including Felix the Copper Gnome, the Copper Pineapple, and Copper Flamingo Punch Bowl.
Absolut Elyx Boutique is the lifestyle expression of Absolut Elyx Swedish Vodka, an exclusive online shop featuring a collection of copper drinking vessels, bar tools, and gifts for the home that combine stylish design with industry-standard quality.
For more information, see absolutelyx.com
Sirplus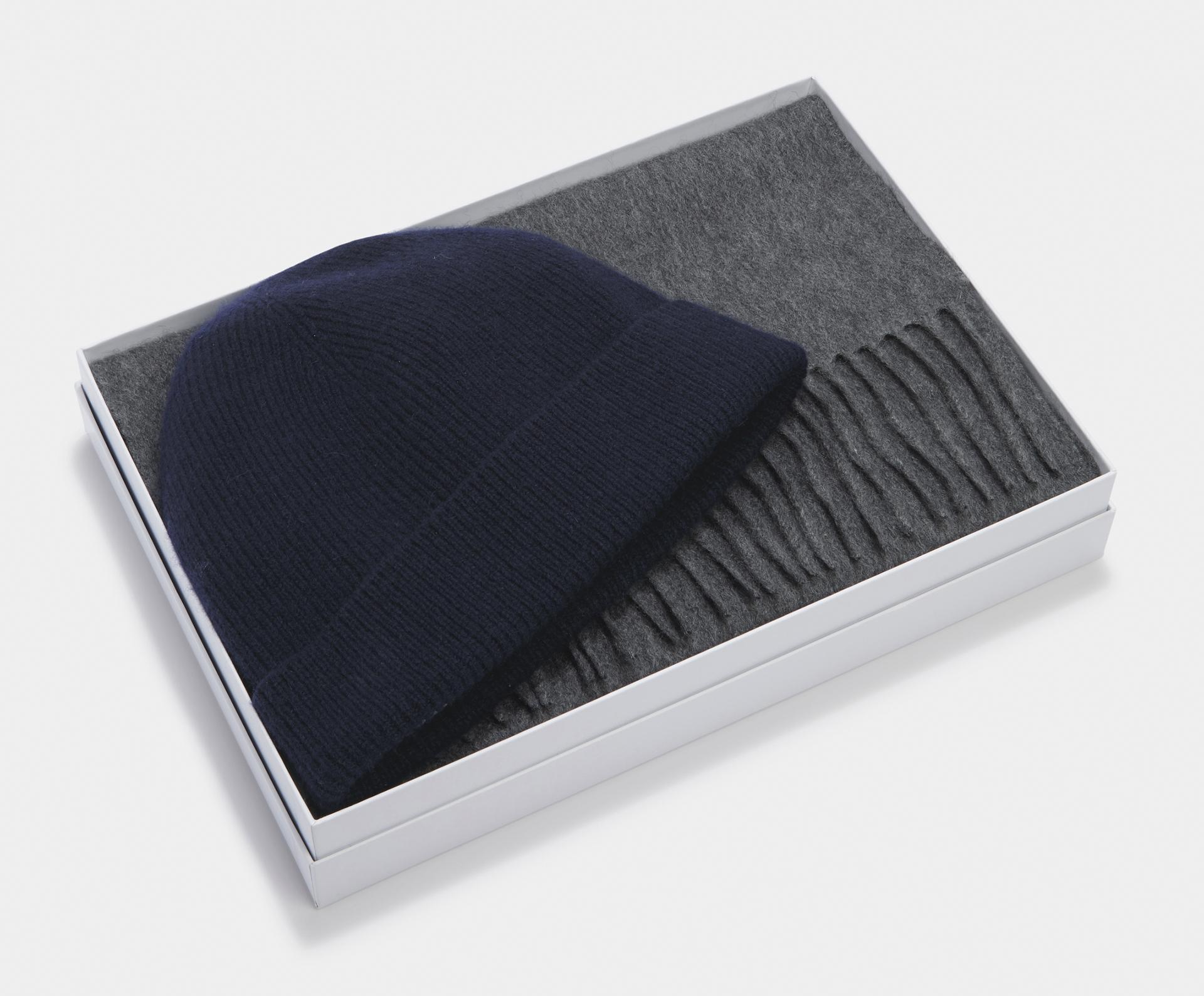 For the man who has everything, the good ol' hat and scarf combo is a solid failsafe.
Especially when it comes to those made by London-based soft tailoring brand SIRPLUS.
Go for a navy cashmere beanie hat and grey cashmere scarf; these subtle winter colourways complement each another without fuss and can be teamed with pretty much anything for a stylish jaunt around the park this Christmas.
SIRPLUS, which specialises in the creation of garments from off-cuts provided by some of the very best manufactures, will celebrate its ten year anniversary this February.
Hat and scarf gift set is priced at £150. sirplus.co.uk
Connolly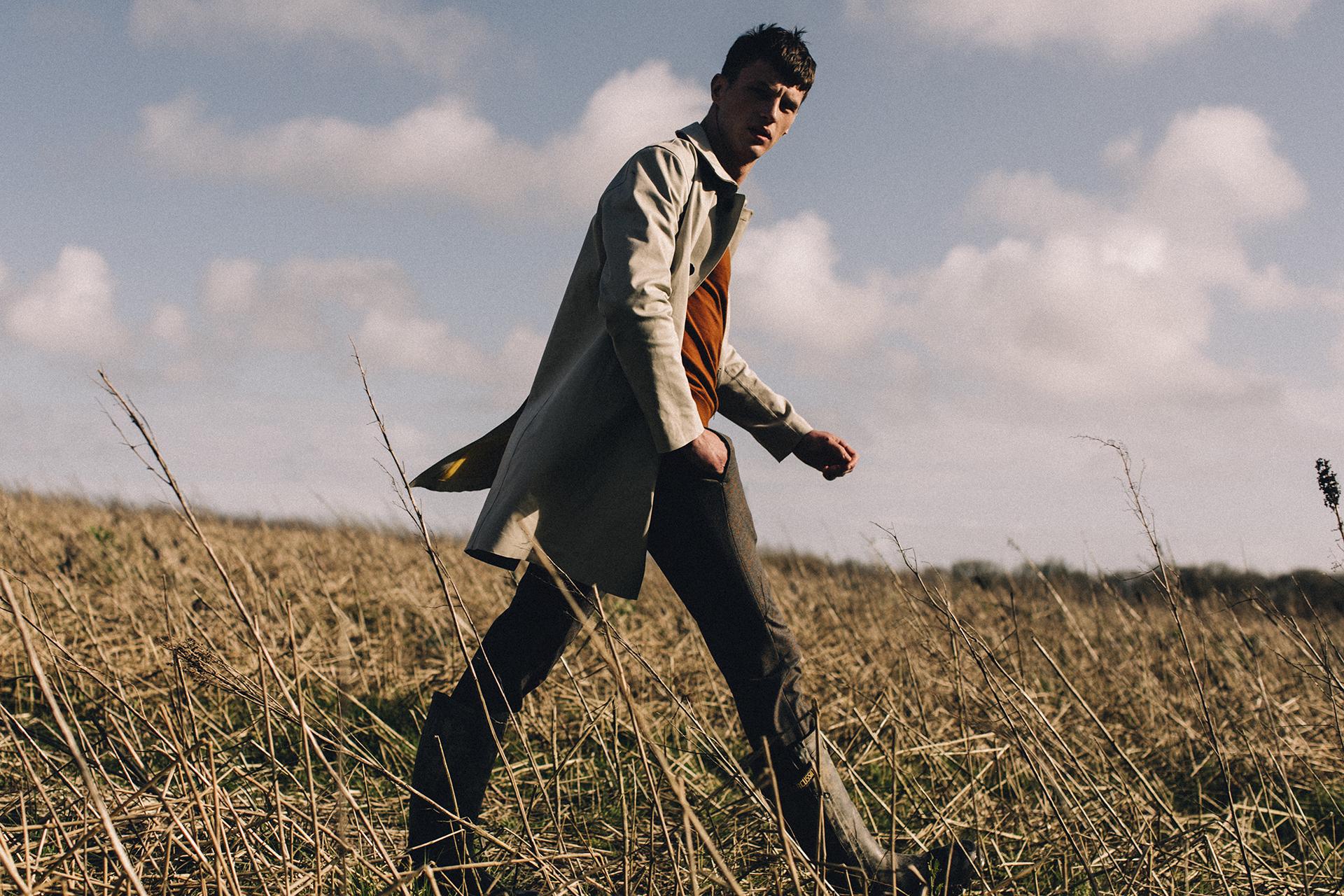 When you live in the UK, you can never have enough jackets. Fact.
This City Mac from Connolly would make a handsome addition to any gent's wardrobe (making them more handsome in the process). It is – as the fashion cognoscenti term it – a transition coat. In layman's terms, this means it's not too hot, not too cold, perfect for spring and autumn, on the Tube and on the town.
It's made from 100% vulcanised cotton that is water resistant and has a horn button closing with a Connolly leather backed collar.
There are breathing holes under the armpits and buttons on the back to allow for flexibility.
£850, connollyengland.com
Rémy Martin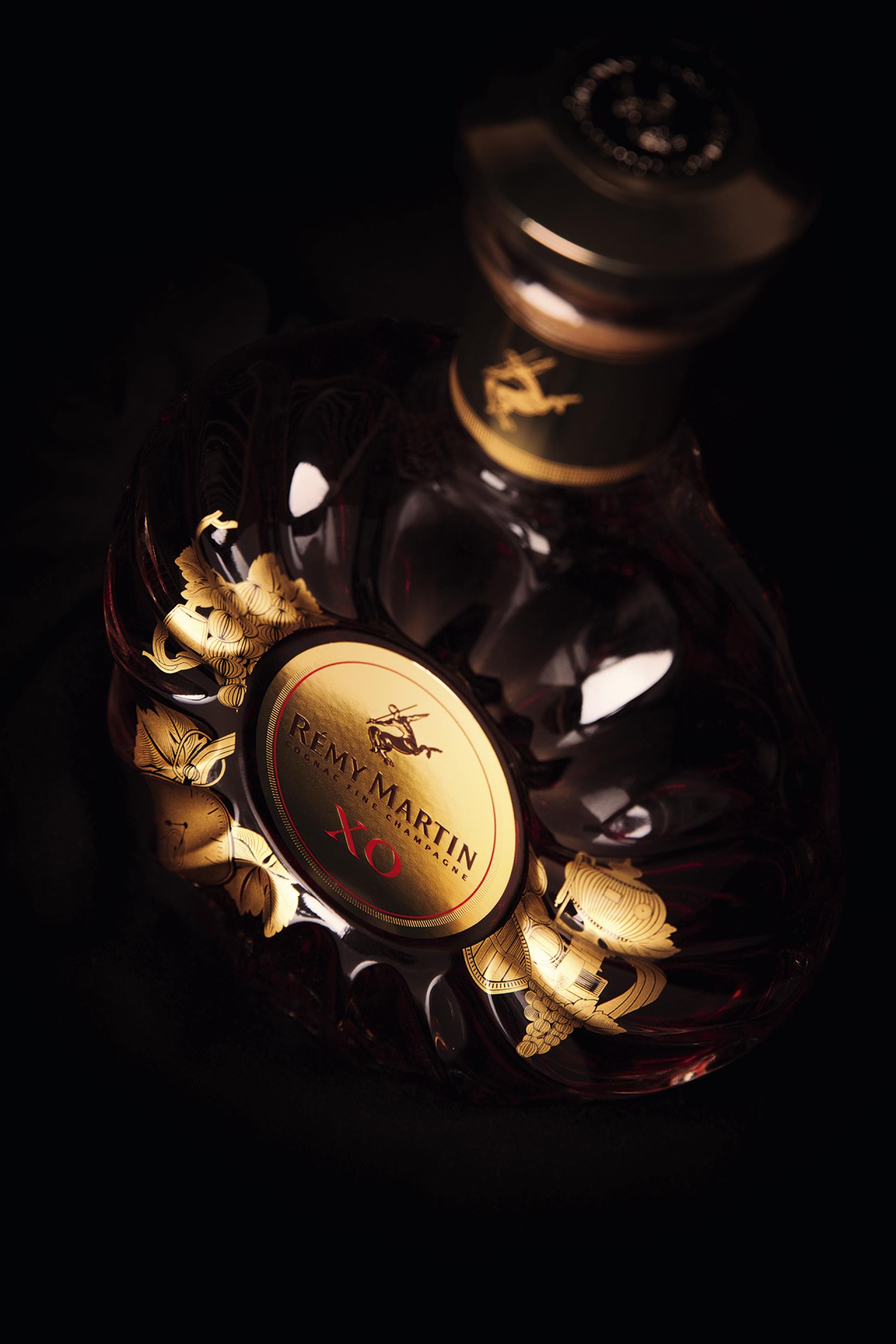 A bottle of Rémy Martin XO will take pride of place in anyone's home bar. But how about a limited-edition Gold Coffret version exclusively available from Harrods? Sounds pretty tasty to us.
For the holiday season, the familiar Rémy Martin XO bottle has been adorned with gold leaf to celebrate this unique and opulent cognac. The gilty pleasure extends to an exclusive gold coffret presentation box, too.
Pop the stopper, and you'll find a velvety, rich cognac blended from up to 400 different eaux-de-vie.
Although now a timeless classic, that didn't stop the XO winning a gold medal at the 2020 San Francisco World Spirits Competition. Just don't go leaving it out for Santa – he might just nab the whole bottle.
£180, harrods.com
IWC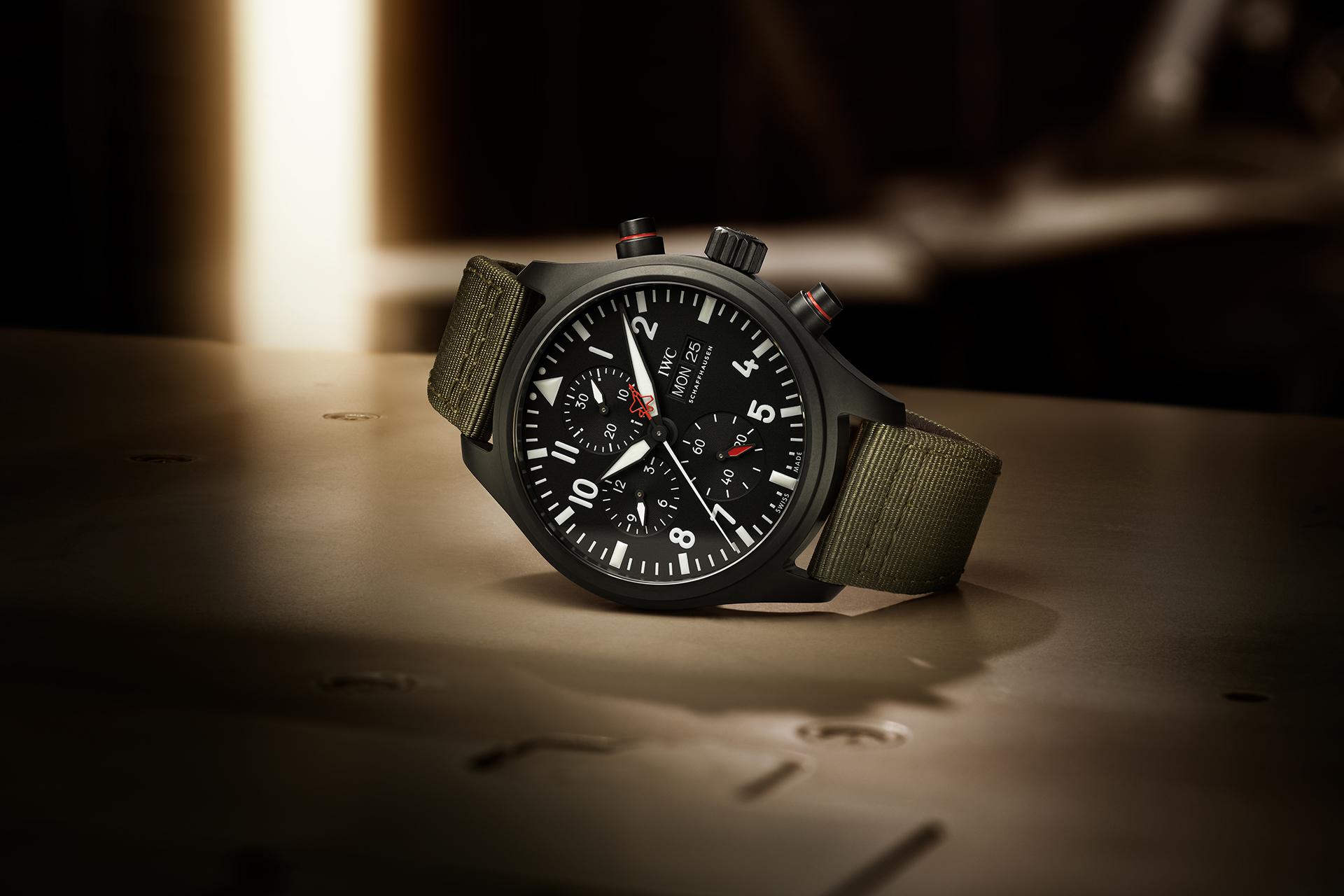 We may have to wait until next year to see Tom Cruise reprise his role as Maverick, but that doesn't mean you can't buy his watch.
IWC's Pilot's Watch Chronograph TOP GUN Edition 'SFTI' takes its inspiration from the 'Strike Fighter Tactics Instructor' watch, which was created in 2018 in honour of the US Naval Aviation Community and is available only for TOP GUN graduates.
Limited to 1500 pieces, it's made with robust materials to withstand the extreme strain you experience in the cockpit. Or, you know, the couch.
£8,550, iwc.com
La Fiorita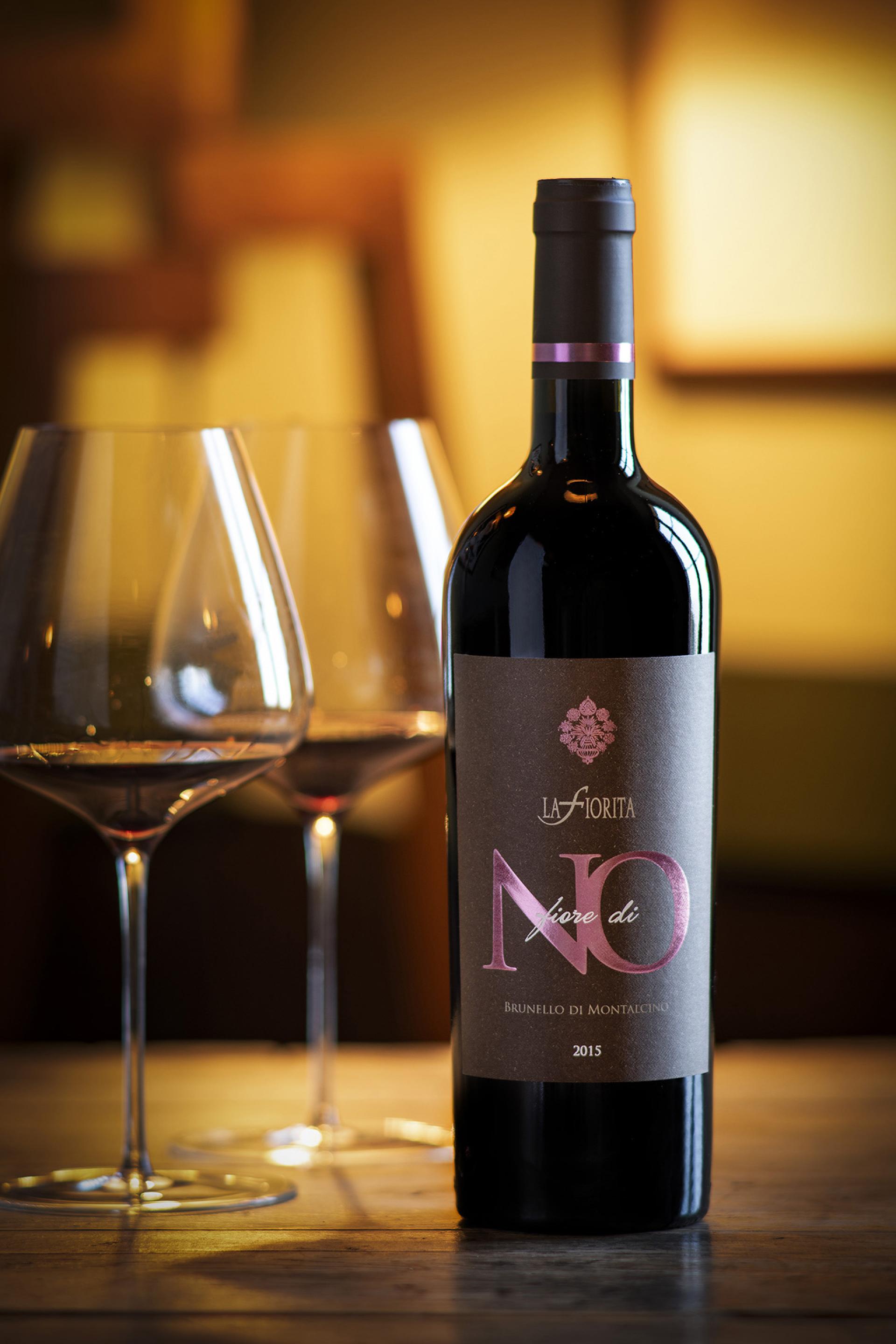 So, which wine to have with the turkey? Burgundy is too light, Bordeaux too rich. But Brunello…? Just right.
And this is no ordinary Brunello. This is La Fiorita Fiore di NO 2015. And that is a very fine thing. La Fiorita is a nine-hectare Brunello Di Montalcino estate, owned by progressive winemaker Natalie Oliveros. Having taken over the estate in 2011, she has since converted it to organic status.
From its foundation in the early 1990s, La Fiorita has always focussed on its Brunello – and Fiore di NO is its latest and greatest expression. The 2015 vintage in this area has been widely acclaimed, giving rise to wines with concentration and complexity. The result here is a wine worthy
of the occasion.
£95, hedonism.co.uk
Duke + Dexter

This year has gone one of two ways for most. The lockdowns have either forced you to take a break, slow down and reflect on life. Or you've hit the ground running – literally. Thousands have taken up jogging, using their new found spare time to double down on shin splints and pulled hamstrings.
If you hadn't already guessed, we're very much in the former camp. And so are the good people at Duke + Dexter – the coolest British shoe brand on the block.
Following the sell-out success of its first ever sneaker - The Hiker Low – Duke + Dexter has now launched its all-new Ritchie sneaker. Labelled the 'anti-runner', it's made for pure comfort, with a specially designed custom sole unit and extra padding in a heel section that has been crafted with no stitching.
It's the ultimate City shoe for the man in your life who prefers to walk not run.
We've also teamed up with Duke + Dexter to offer you the chance to win a pair here.
£220, dukeanddexter.com
Gensac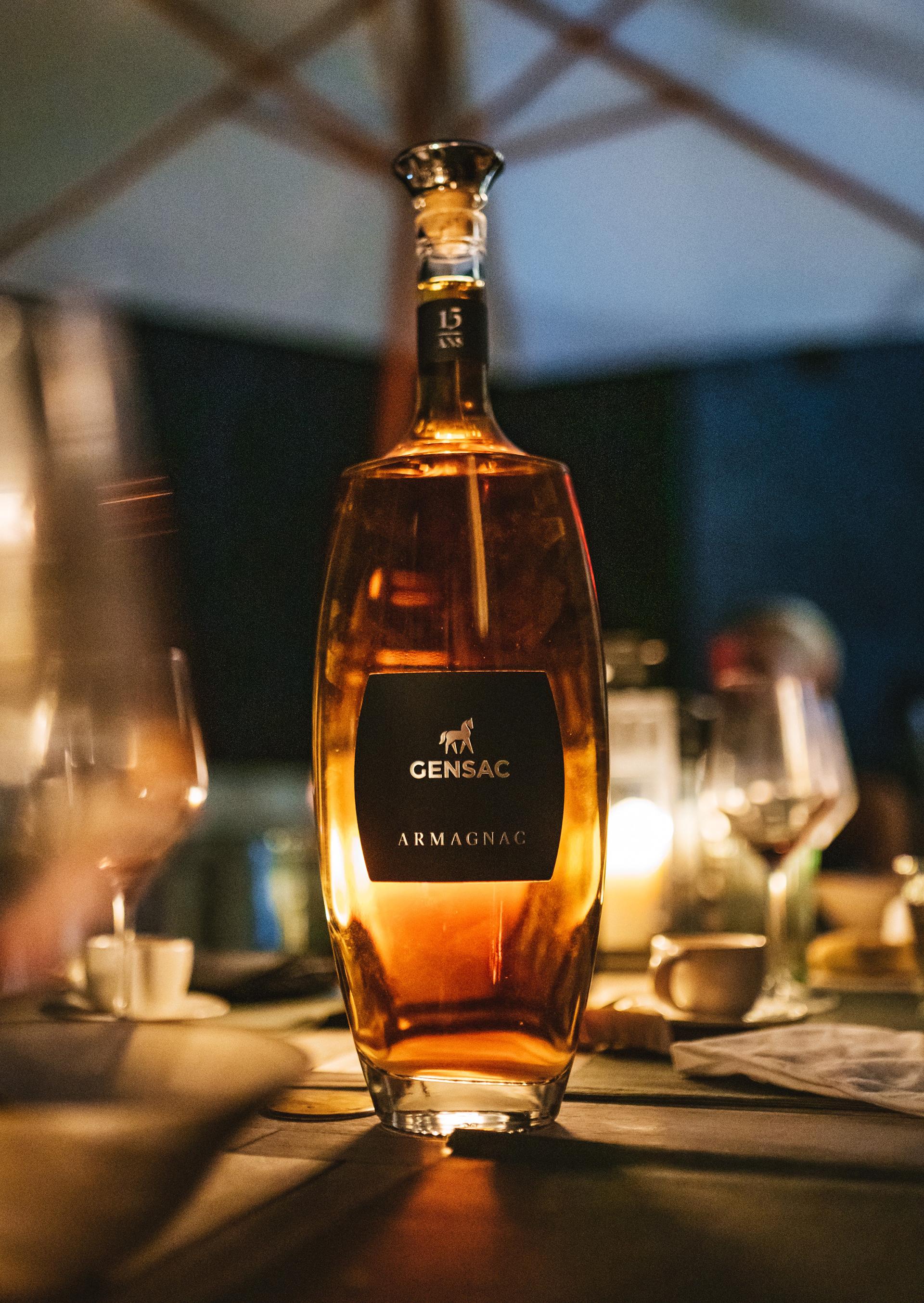 Showcasing a beautiful mahogany colour with copper highlights, Gensac Armagnac is the perfect call for the festive season.
While its appearance is enough to get you in the mood, its fantastic nose and palate will make you go for a second glass.
For owner and entrepreneur Jan Schuermann and his wife Kim, the opportunity to take the helm at the 13th-Century Chateau de Gensac, in the deepest part of Southwest France, was too good to turn down.
"My ambition is to create a modern Armagnac and wine that has been curated with excellence and detail but with a focus on the relevance for today's society," says Schuermann.
Armagnac is France's oldest and most traditional spirit and by maturing and refining the Armagnacs in new French oak barrels, Gensac achieves a unique and distinctive product that, today, sits among the best of their kind.
Gensac Armagnac also comes in 5, 10, 15 and 20-year versions as well as specific vintages. Purchase online at houseofmalt.co.uk. For more information, go to gensac.com
Boss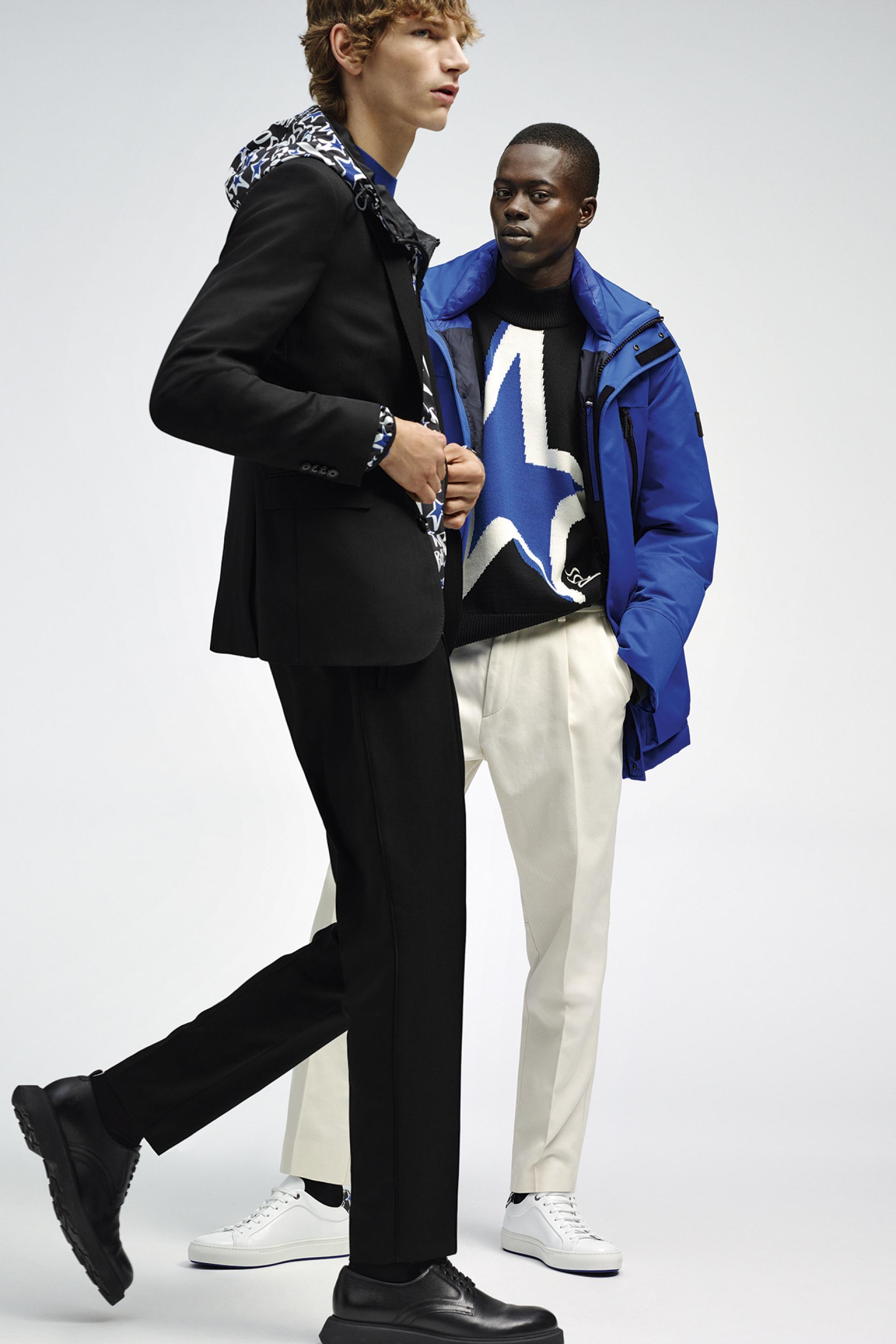 This festive season, BOSS has joined forces with New York-based artist and illustrator Justin Teodoro. The result is a playful and colourful collaboration.
Two distinctive motifs – a pink heart and a blue star, symbolising love and dreams respectively – take centre stage. After a tough year for most, it's just the sartorial antidote we need.
The BOSS x Justin Teodoro capsule collection uses a monochrome frame to highlight the bright colours. Cozy and casual styles – T-shirts, sweaters, and sneakers – are presented alongside more tailored pieces including more shirts and jackets.
Our favourite piece is a reversible hooded jacket that can be worn in both bold and understated style depending on your mood (or your Tier).
Nyetimber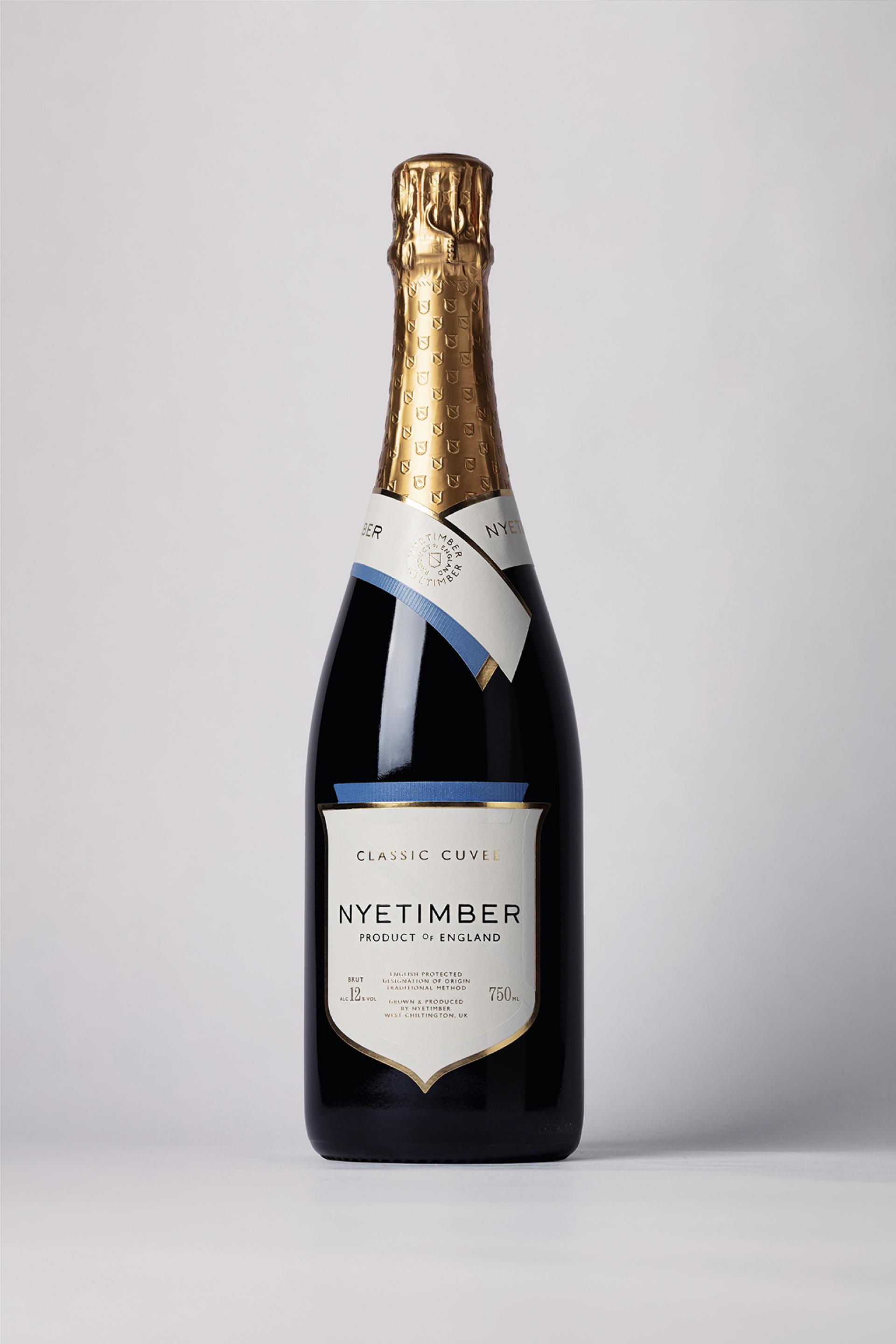 It's easy to understand why the Queen selected Nyetimber for her Diamond Jubilee. Its classic cuvee is elegant yet intense – not unlike Her Majesty.
It's also one of the original players in the British Sparkling Wine revolution. It was back in 1988, when the holy trinity of sparkling wine grapes – chardonnay, pinot noir and pinot meunier – found a new home in the lee of the South Downs.
The Classic Cuvee is aged for more than three years in the cellar, resulting in its distinctive toasty and spicy aromas. A palate of honey, almond, pastry and baked apples gives it a hint of decadence, too. It's a perfect Christmas day morning wine.
£36.99, nyetimber.com
Ribble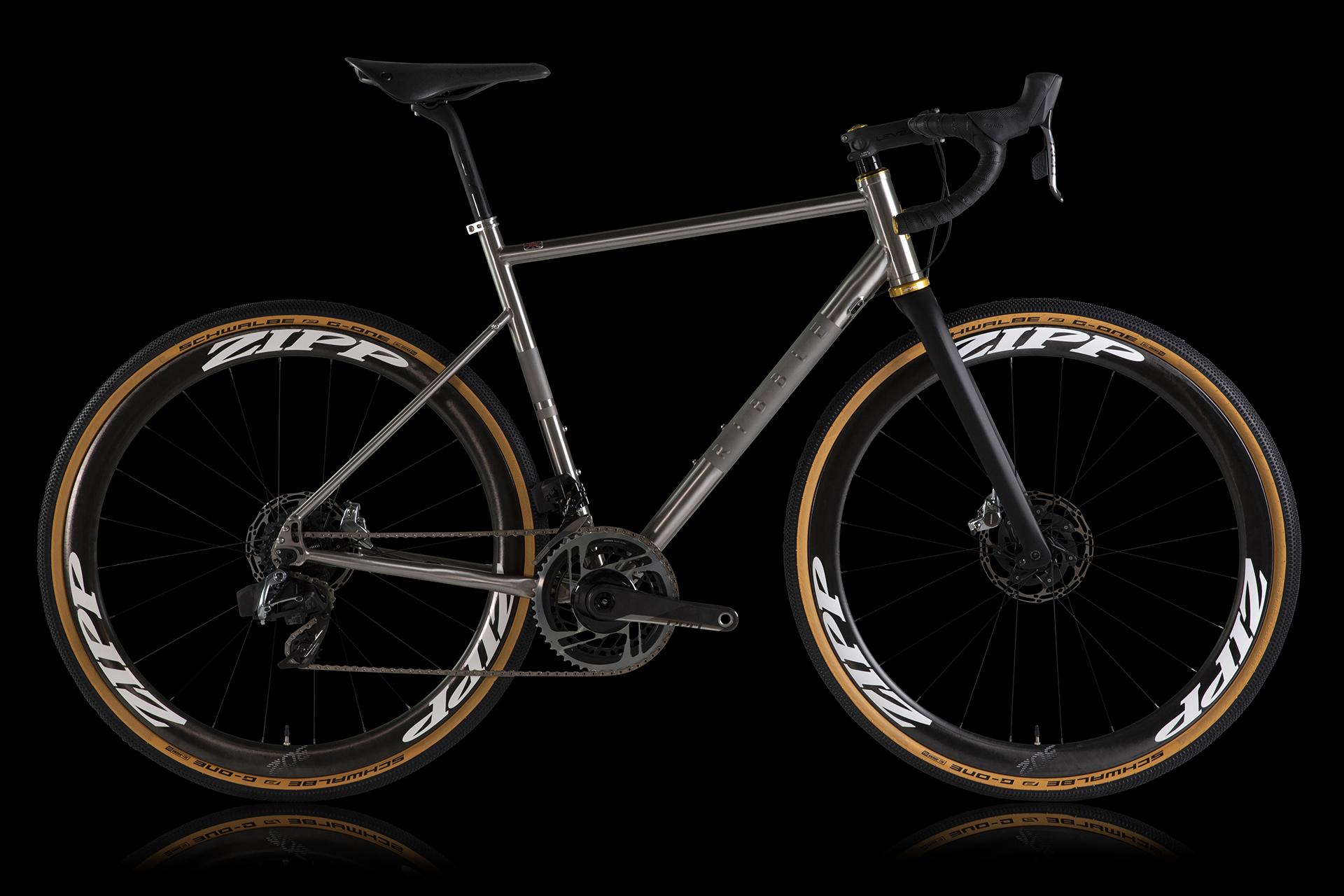 This is the superb Ribble CGR Ti - Hero – and it's the only bike you'll ever need.
Or rather, should that be, the only bike your partner will ever need?
If you're sick of your garage – or worse, your hallway – being rammed with various bikes – from fixies to mountain bikes, racers to retros – then we have found the answer.
First, let us talk you through the name. The CGR stands for Cross Gravel Road, referencing the bike's highly versatile, all-terrain ability.
Ti is an abbreviation of the high-grade 3Al/2.5V titanium frame, which combines stiffness with strength.
And the Hero refers to the highest spec build that Ribble offers as a package.
Ribble's CGR range is a versatile and multi award-winning range that's been specifically designed as a cross-discipline bike: 'one bike for all seasons' is the end goal. This is the pinnacle of that range.
The CGR Ti perfectly blends the timeless looks and compliant ride quality of titanium with the cutting-edge design features of a modern all-terrain bike.
£7,999, ribblecycles.co.uk
Perrier-Jouët Eco Gift Boxes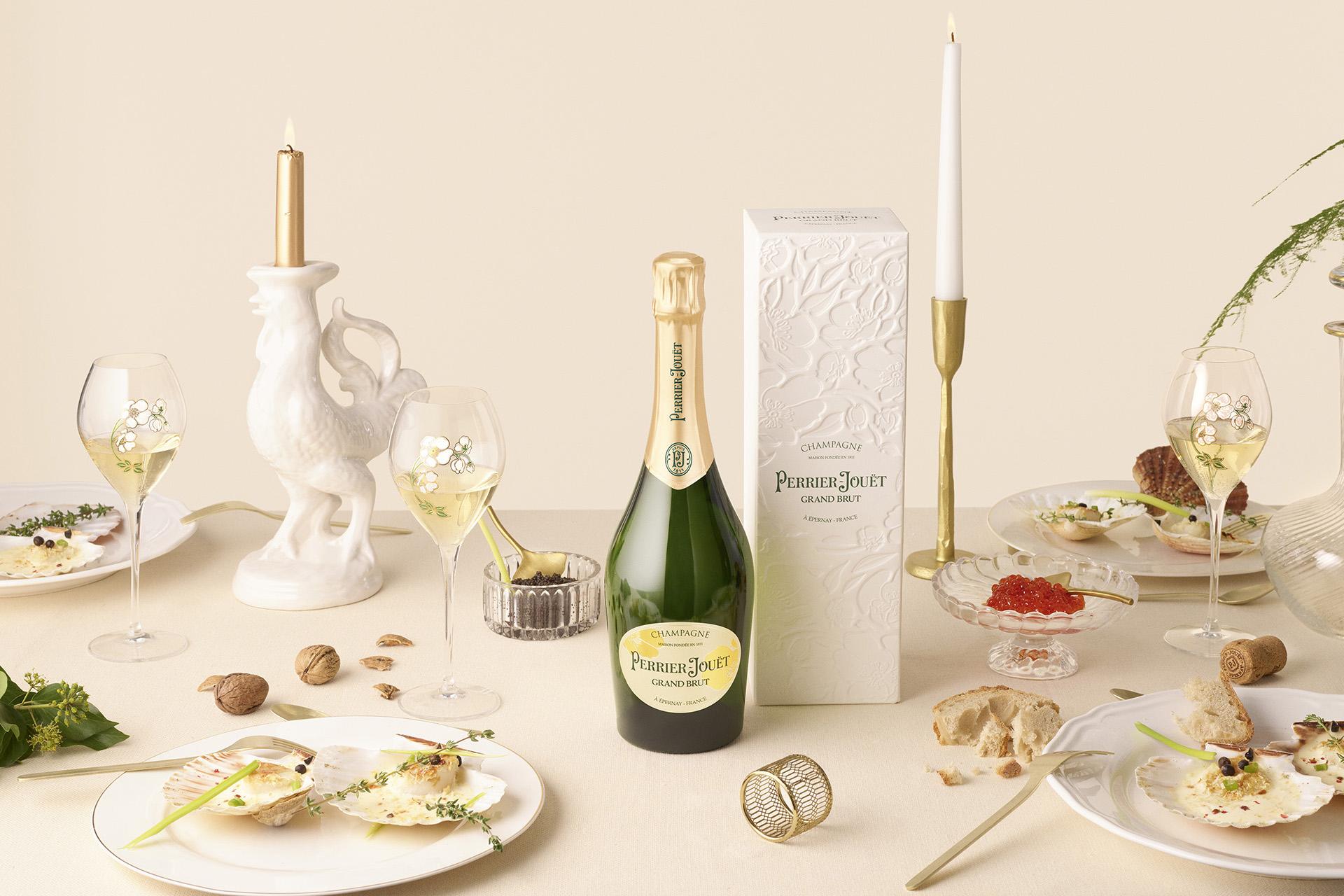 Perrier-Jouët may have been making champagne since 1811, but that doesn't mean the Maison doesn't move with the times.
Case in point: its brand-new, fully-recyclable eco gift box collection.
Produced entirely from natural fibre and embossed with water-based ink, the boxes mark Perrier-Jouët's latest step in making its entire gifting offer fully sustainable by 2022.
Sleek in design with recognisable colour-cues, Perrier-Jouët's eco-designed gift boxes are elegantly embossed with the brand's legendary anemones – an instantly recognisable mark synonymous with high-quality and great taste that is sure to lift loved ones' spirits this Christmas.
The range of gift boxes are available at various retailers, globally, for the House's classic, non-vintage champagnes – Perrier-Jouët Grand Brut, Perrier-Jouët Blason Rosé and Perrier-Jouët Blanc de Blancs.
Perrier-Jouët's eco gift box collection will be available globally at various retailers, including Fortnum & Mason (RRP: £47.50) and Ocado (RRP: £45.00). perrier-jouet.com
Seven Friday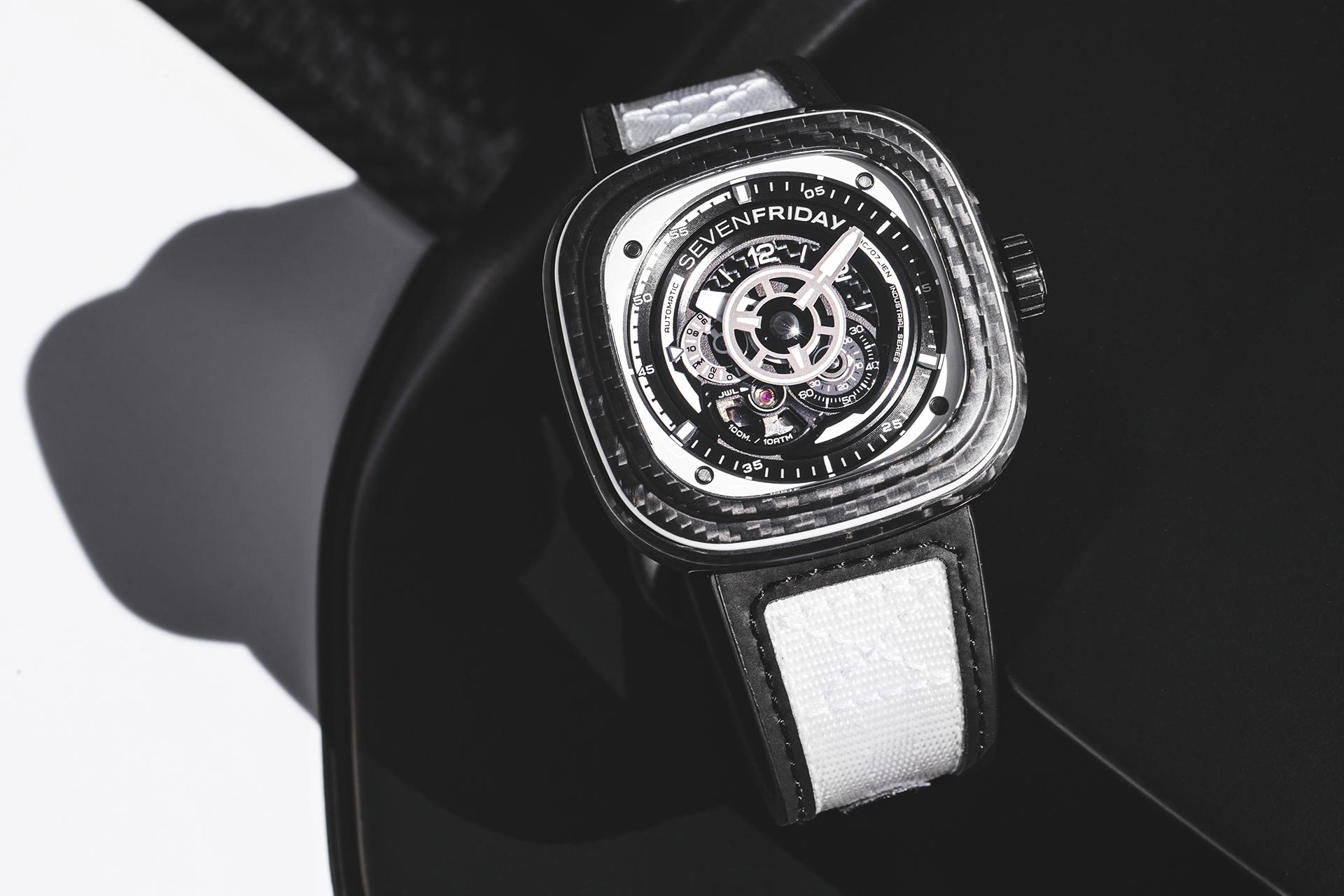 Carbon fibre will always be the material of high performance, and SevenFriday's latest watch release – the P3C/07 Carbon White – uses it to great effect.
Its black PVD case, case back, and crown provide the perfect framework to allow the carbon-fibre flourishes on the bezel and animation ring to shine.
Monochrome is always a sound stylistic choice. From chequered flags to grid markings, it has become symbolic of motor racing.
To tie in the theme further, the watch strap even incorporates competition-grade safety-belt material.
A perfect gift for anyone who like life
in the fast lane.
CHF 1,547, sevenfriday.com
Mount Gay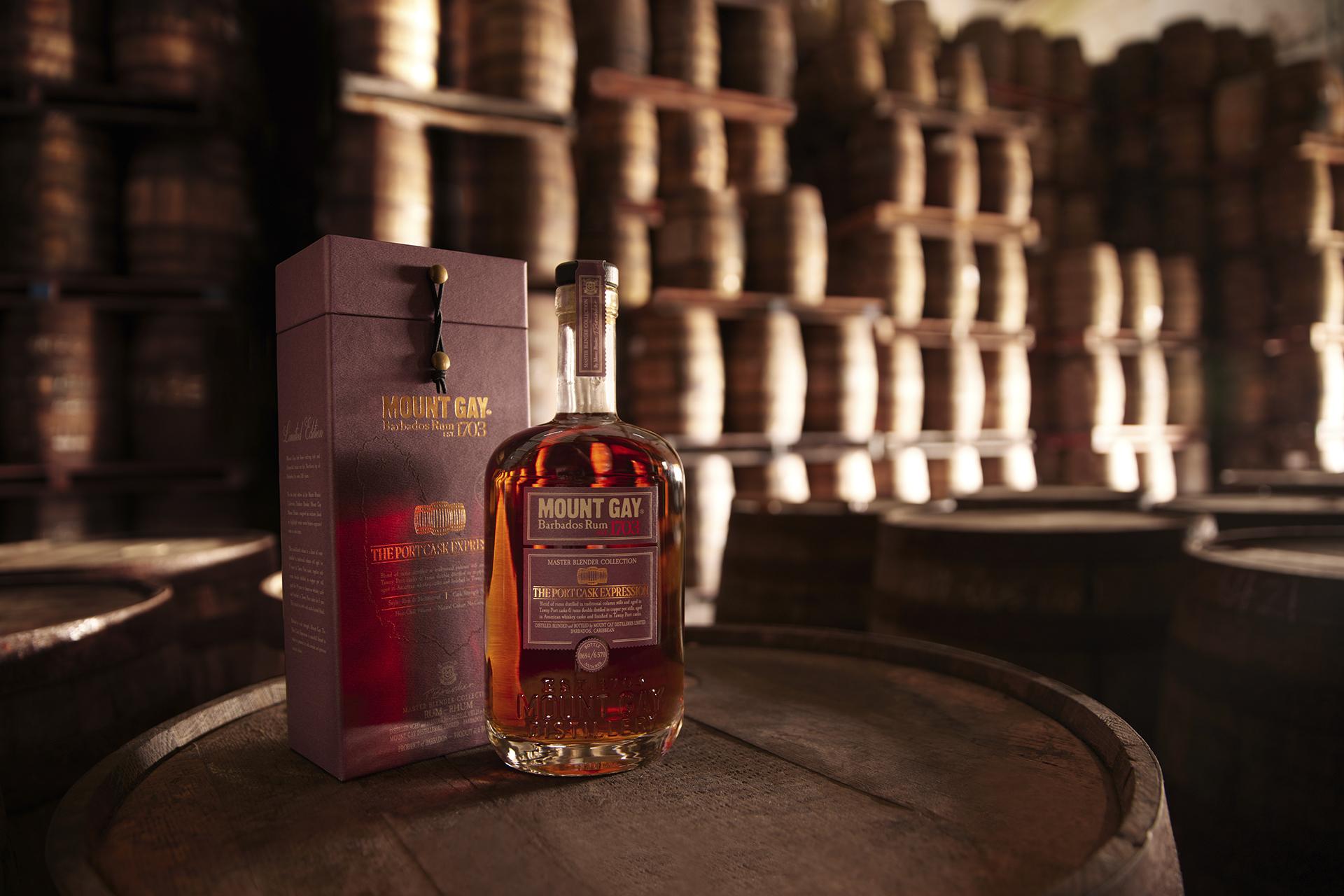 Nothing says Christmas like a glass of port. But one glass tends to be enough. When you want to move on to something more serious, you might like to consider Mount Gay's Port Cask Expression – the third limited edition in its Master Blender Collection series.
This rum has been distilled in a traditional column still aged for five years in Tawny Port casks, together with rums double distilled in a copper pot still aged for 14 years in American whiskey casks and finished in Tawny Port casks for one year.
The result is a rich rum full of cherries and almonds, currents and spices. Who needs Xmas pudding?
£128, thewhiskyexchange.com
Graff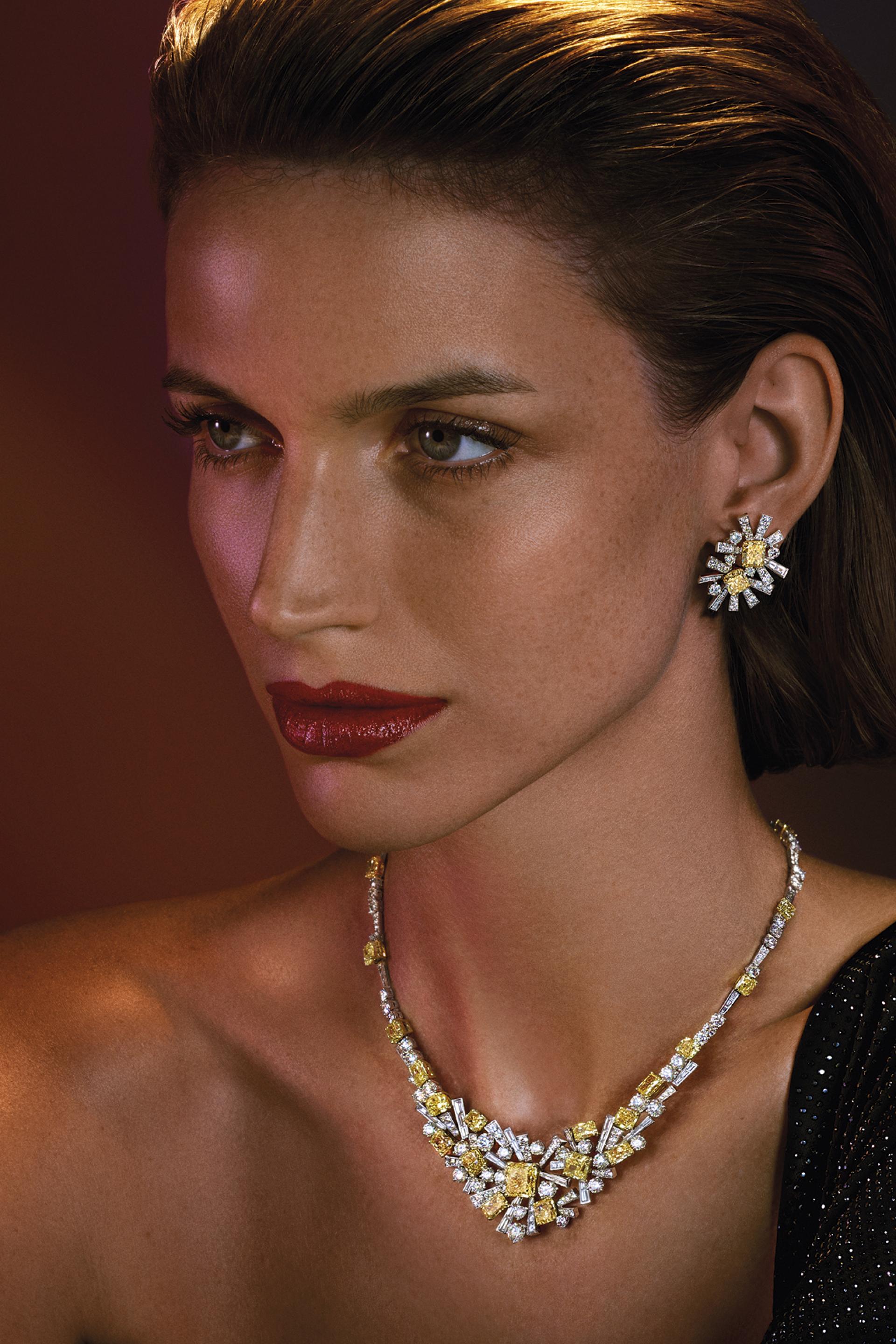 Graff may have been making high jewellery for more than 50 years, but its latest Threads collection is refreshingly avant-garde. Astral and angular, Graff's designers have reimagined classic diamond setting, featuring stones set within spontaneous, geometric threads. Every diamond bar is inextricably linked to the next.
There's a deeper meaning beneath the aesthetics: "These days, connections are almost instantaneous," explains Anne-Eva Geffroy, Design Director at Graff. "Our design perspective was to explore the meaning of all those crossing points, each
of which is meaningful".
Pretty – and pretty deep.
£POA, graff.com
Port.Club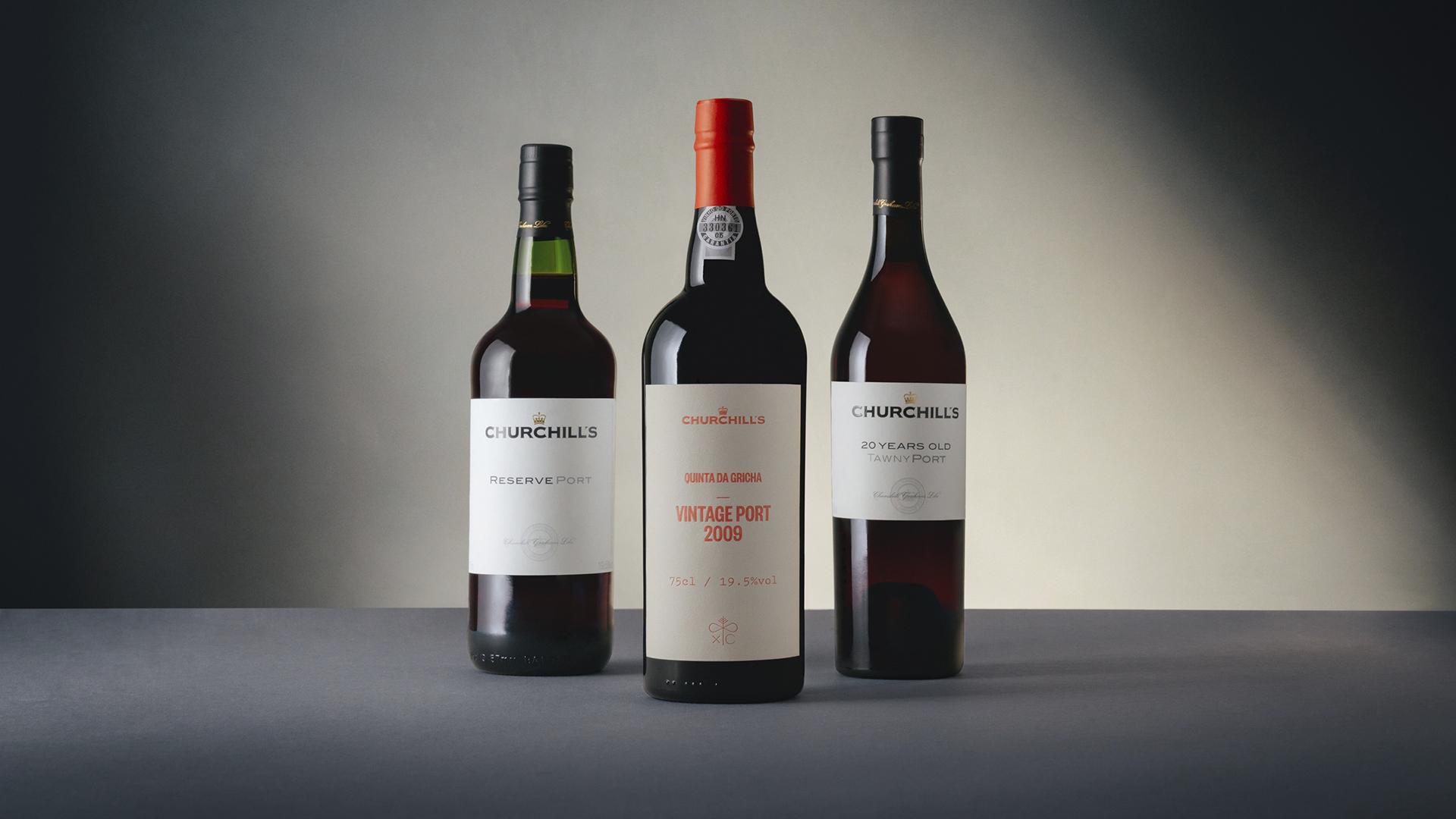 Port.Club is the digital-first club for port lovers and the port curious, brought to you by Churchill's Port, founder-led port shipper and maker of some of the Douro's finest premium ports. 
Port.Club's mission is to share the fortified nectar of the Douro with the next generation of drinkers, by making Churchill's award-winning hand-crafted ports easy to purchase, learn about and make your own. 
Membership to Port.Club includes quarterly three-bottle Port Packs and access to unique travel and port education experiences both in Portugal and online. 
Port Packs introduce members to a range of port styles from Churchill's award-winning portfolio and include a unique Club Port selected and blended by Churchill's founder and head winemaker Johnny Graham exclusively for the club. In addition, members will have access to exclusive port experiences both online and in-person.
Annual membership to Port.Club costs £240 and quarterly membership is priced £70. As a special launch offer, anyone purchasing an annual membership can gift an additional pack worth £70*.
Visit Port.Club *Order by 20th December to ensure delivery before Christmas. The launch offer will run until January 15th 2021.
La Pavoni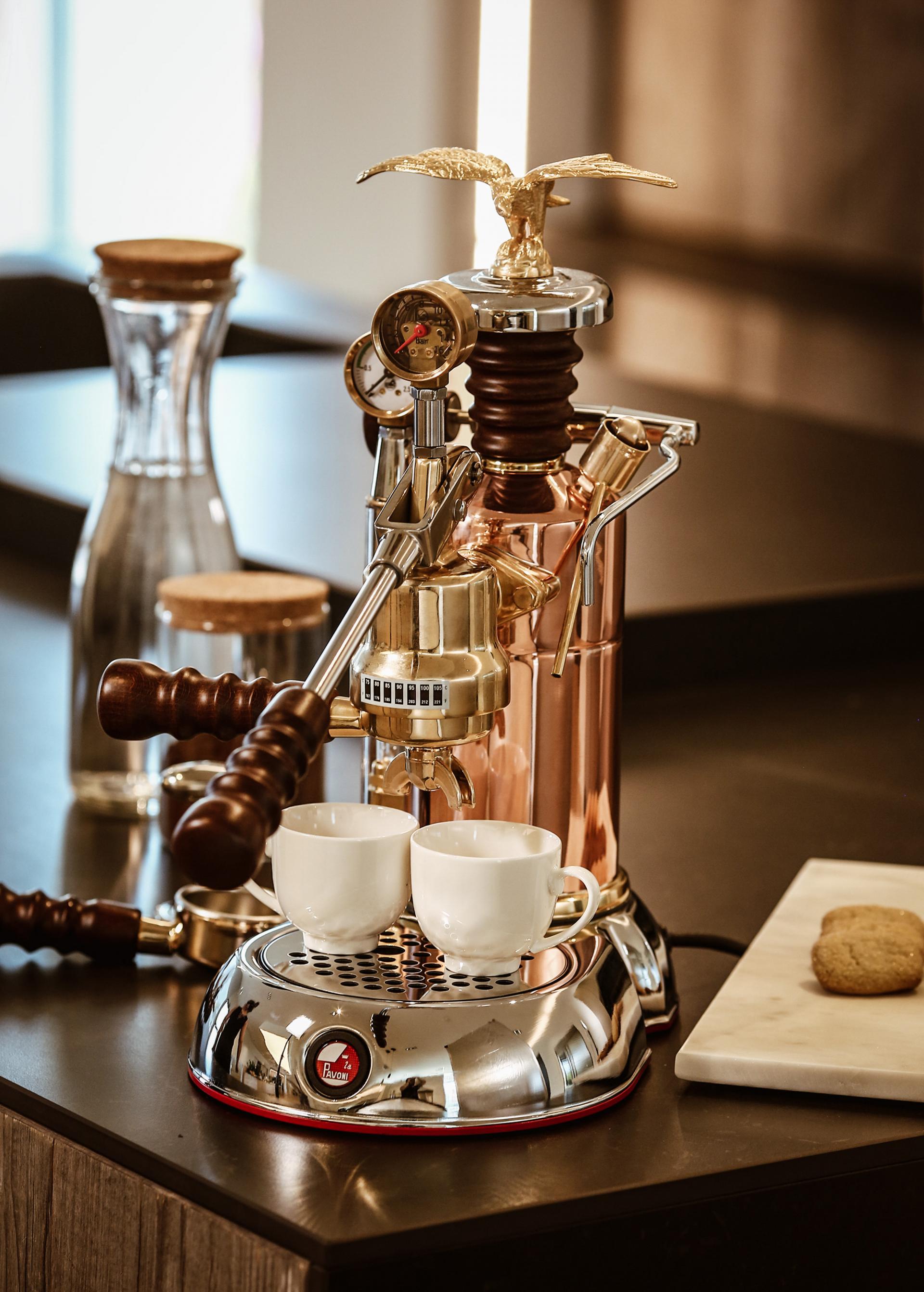 Can you put a price on the perfect Italian espresso? Well, yeah – it's about £1.5k, as it happens. But don't worry: you're not just restricted to one.
Introducing the Esperto Lever Coffee Machine – the finest looking espresso brewer this side of Milan. It's the latest creation from coffee gods, La Pavoni. A shining shrine for caffeine addicts, it looks the business, thanks to renowned designer Carlo Galizzi.
All those gauges and levers have a purpose, too: you can constantly monitor brewing pressure, and brew customised espresso through repeatable extraction curves.
'Esperto' is the Italian for expert. This
is not one for novices.
£1,499, Smeg London, 14 Regent St, SW1Y 4PH; smeguk.com
London DE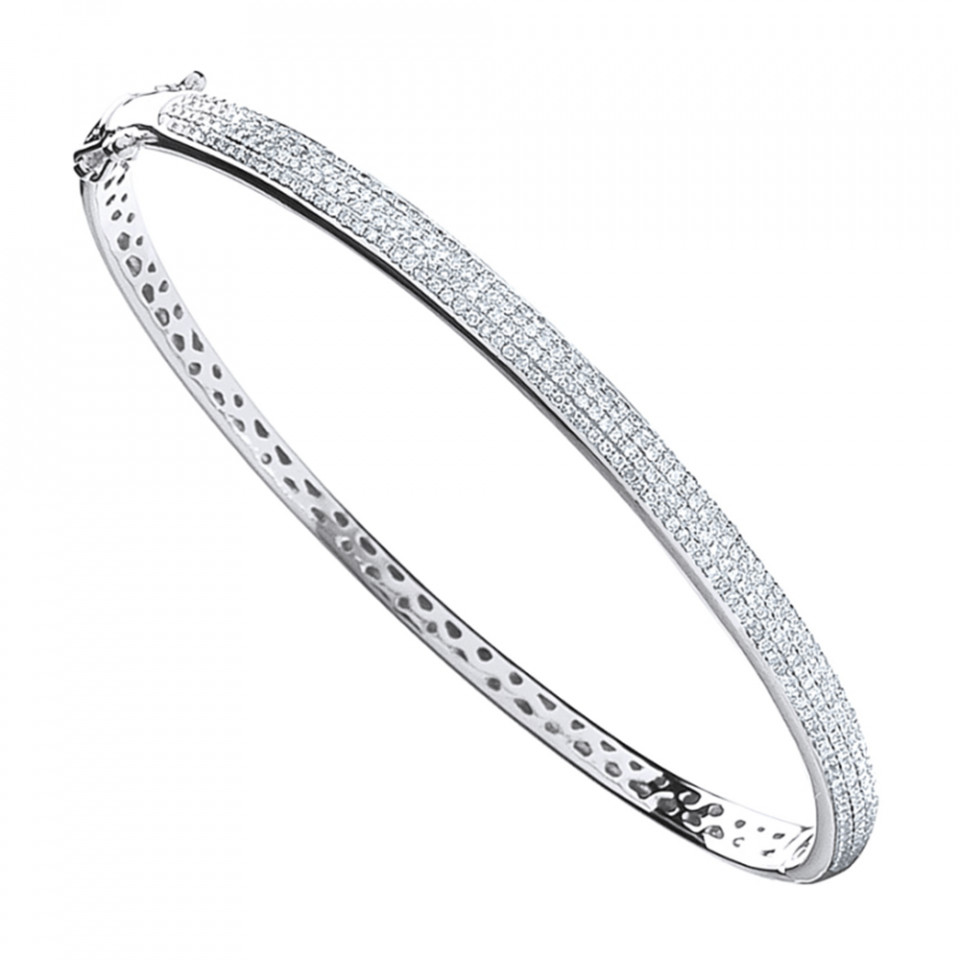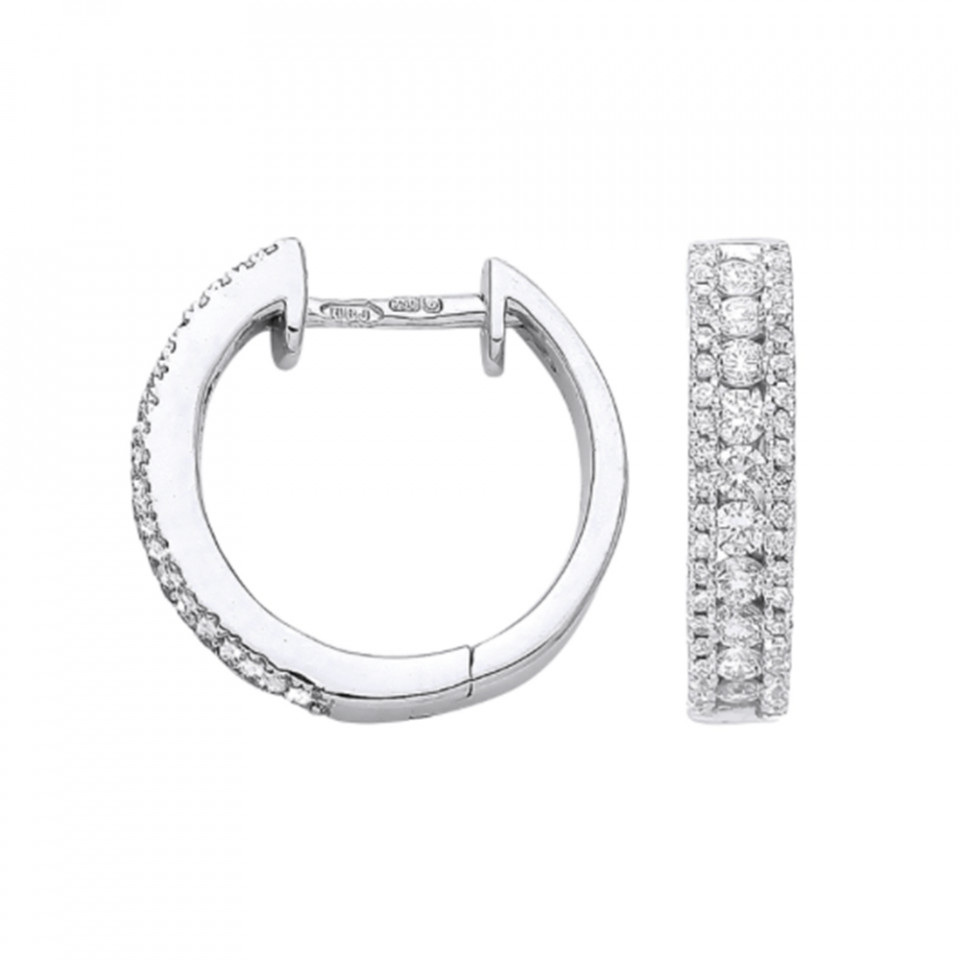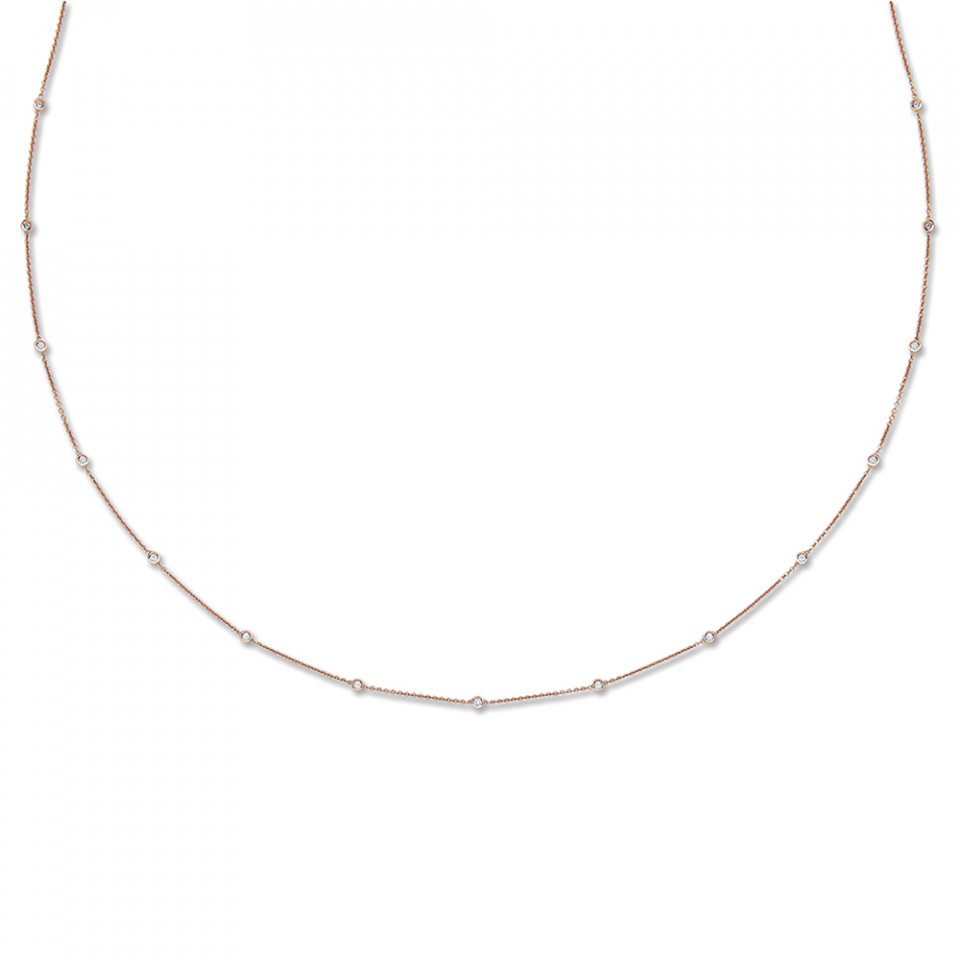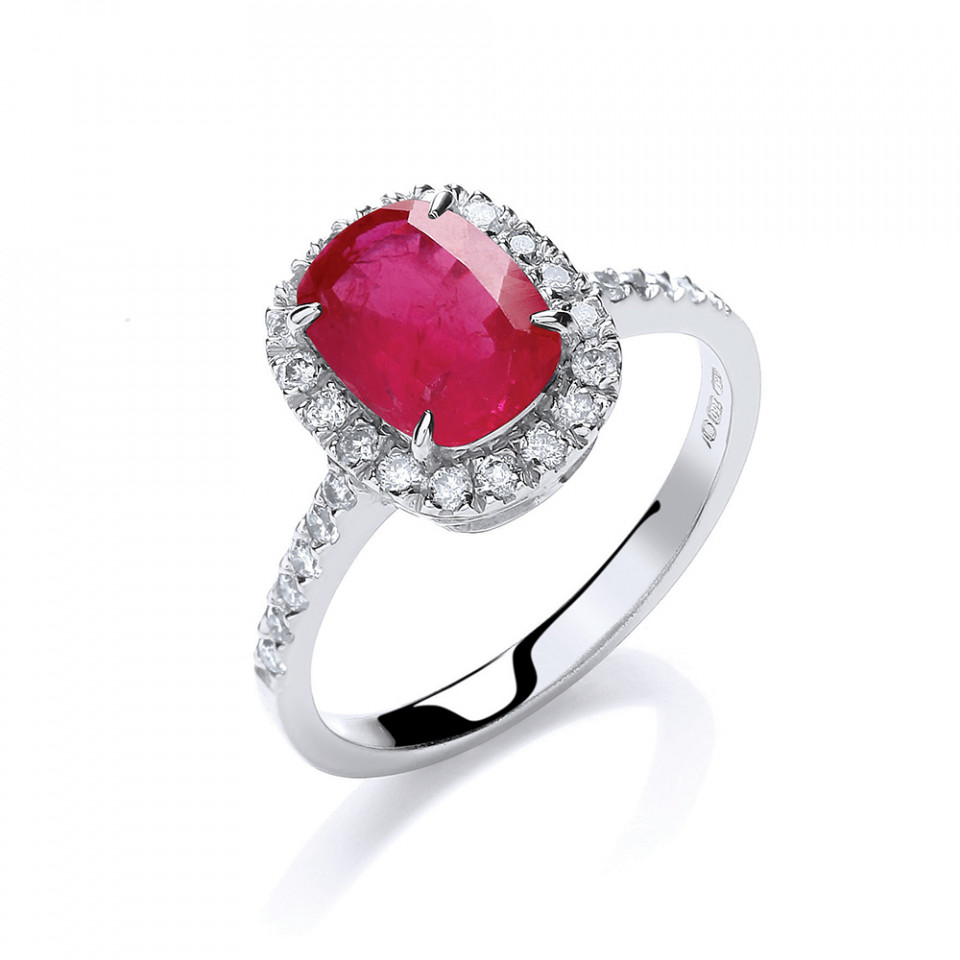 London DE ethically sources all of its gemstones – and crafts them into exquisite pieces of jewellery in its Hatton Garden workshop.
Whether its white gold diamond hoops or a rose gold diamond necklace, London DE has some beautiful creations at refreshingly accessible price points.
9ct white gold pave set diamond bangle, £999
18ct white gold diamond hoop earrings, £999
18ct rose gold diamond necklace, £1,899
18ct white gold diamond ruby ring, £1,199
londonde.com