As a model I've always wanted photographers to tell me what they want. I love to be moulded into something different and new. Much of the fun is seeing how each photographer is going to recreate me.
In my first year of modelling, I got to work with a lot of great photographers. Peter Lindbergh was one of the first. I was 16 when he shot me for a story in New York Woman magazine. I remember wearing the most amazing clothes by Azzedine Alaïa and Martine Sitbon. Babeth Djian was the stylist – she has a great eye. Fabien Baron was the art director. Stephane Marais did the make-up and Julien d'Ys the hair, which was my first time working with either.
Peter wouldn't ask for specific hair or make-up on a story. He would talk about the kind of character he wanted and the make-up artist and hair stylist would suggest a way to achieve that. He was always worried about catching the light and liked to shoot quickly.
He used to shoot on one of those desolate railway tracks outside Paris. Shoots in Paris never had the same budgets as those in America, so there were always about 20 of us crammed into one van.
In 1988, Peter shot me for Italian Vogue in a story inspired by Josephine Baker. We used the same team – Stephane, Babeth and Julien – and we shot over two days in Deauville. It rained the whole time but that didn't bother Peter because he loved it even more when it rained. It was winter so we started each day early to get as much done as we could before it got dark. We had an awful lot of outfits to get through.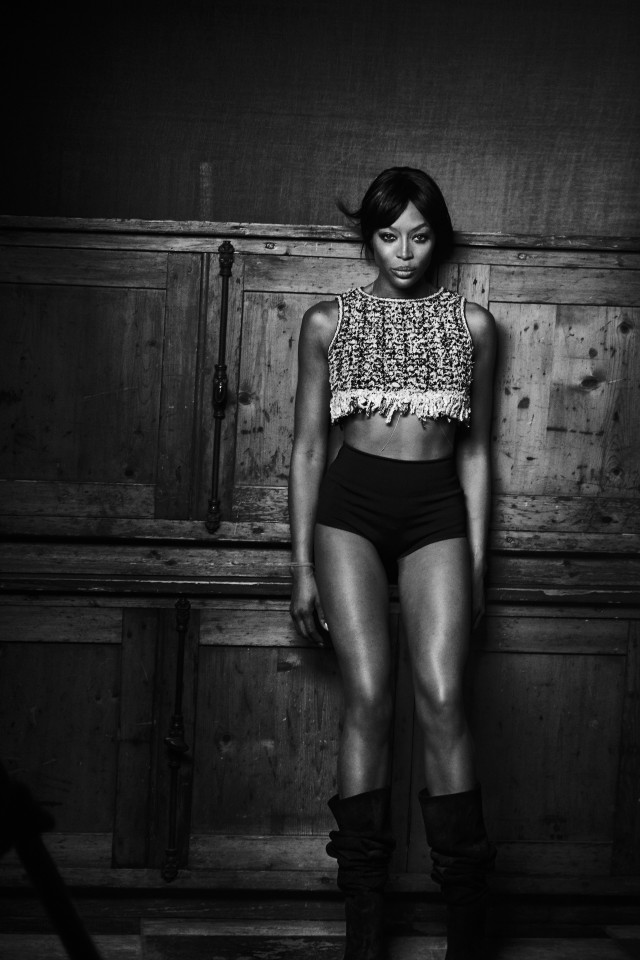 Peter was always very animated behind the camera; he would be extremely vocal when giving instructions and would often make me laugh. I had my hair gelled back and he wanted me to act quirky like Josephine Baker. She could be very clown-like on stage, making these incredible exaggerated movements when she performed.
So there I was, dancing the Charleston, kicking a leg up, trying to do whatever I could to convey that. For one portrait, I posed naked, with a string of bangles running up my arms. It didn't bother me because it was something that Josephine Baker might have done and so I could relate to it. If I had felt uncomfortable being naked, believe me I would have said.
I always loved how you could talk to Peter about something that inspired you; just suggest an idea, and if he felt it too, he'd get behind you. In 1992, we did a shoot for American Harper's Bazaar based on Gauguin's Tahiti paintings. I happened to mention my interest in Gauguin as a starting point for a story. Peter went for the idea and we shot the story with the editor Tonne Goodman in Port Antonio, Jamaica.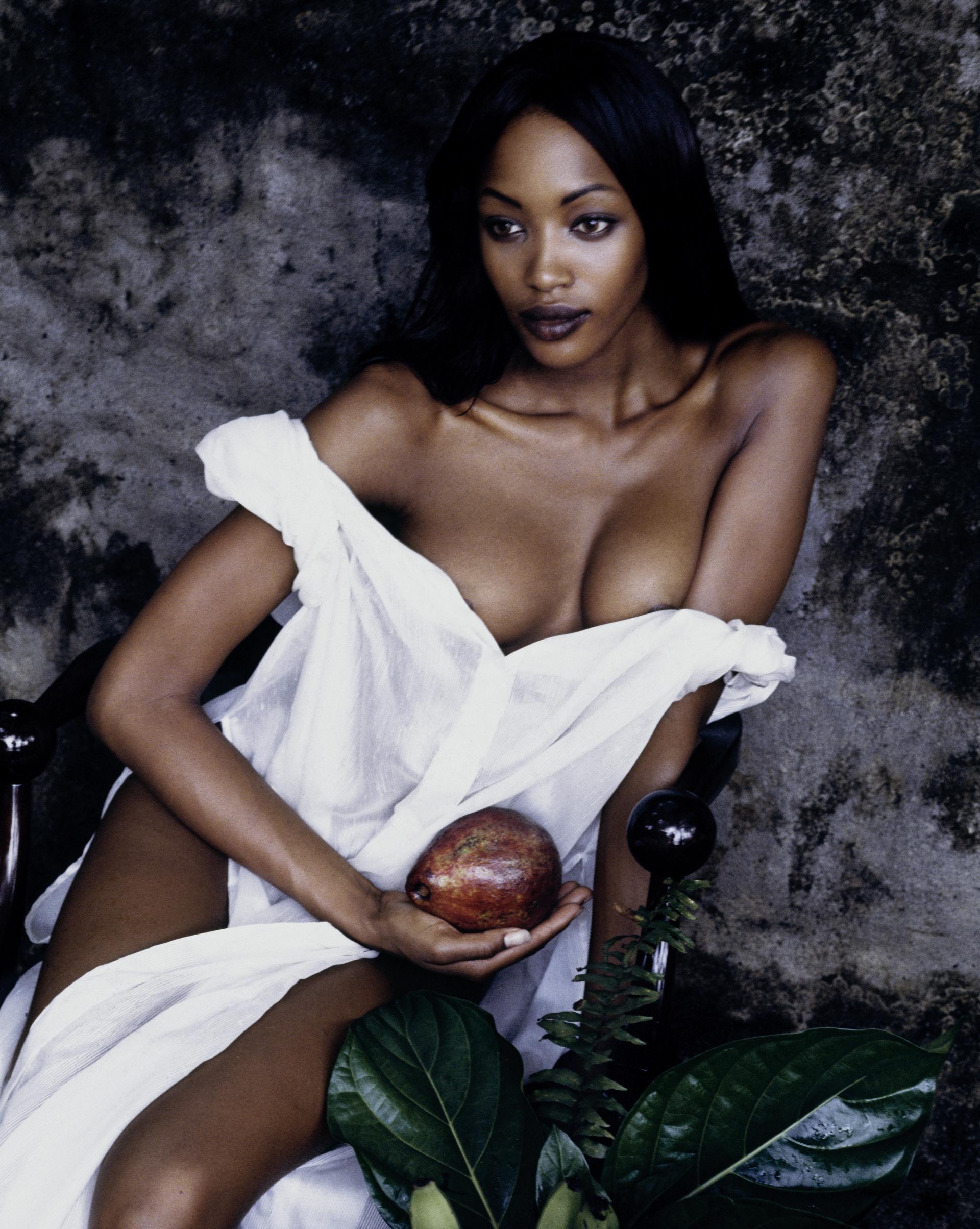 I remember at the end of each day's shoot we would head to the house of a local lady in town to eat 'mama' cooking. The story's now one of my favourites.
Working with Peter was wonderful because he always got so excited. His enthusiasm was childlike, it almost burst out of him. That made for a lively set.
I remember one shoot with Peter and Grace Coddington for the June 1990 issue of American Vogue that was especially lively. It was shot one quiet Sunday afternoon on the old railway tracks in downtown LA and it featured me with a half-dozen Dalmatian dogs. They were a handful: playful and cute, but thankfully we had a few handlers to look after them.
He was a capsule of memories, having been on so many shoots. What a wonderful man he was, so enthusiastic, so caring, and always positive.
It makes me sad to think he's gone.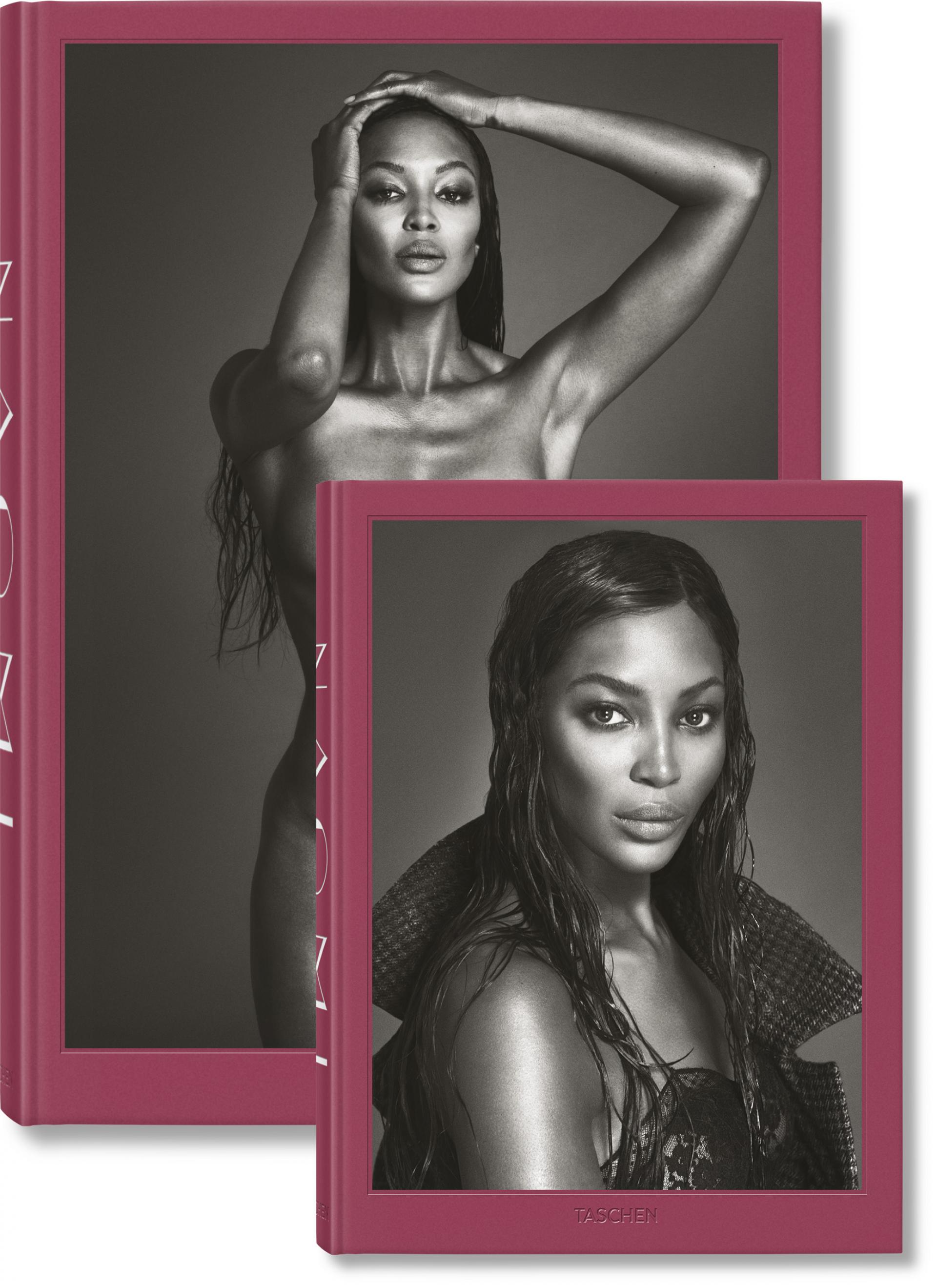 Available in an updated XL edition Hardcover with fold-outs, 24.3 x 34 cm, 522 pages, plus companion volume, 388 pages, in a box, 6.15 kg £100; available from taschen.com